Well it turned out to be a pretty insane week of new iOS games, and every time I turned around there was a new batch of threads being made in our forum to catch all the late-comers. I've already professed my love for Prettygreat's debut game Land Sliders, and I'm very excited to see what happens now that it's out in the wild. Beyond that though there are a bunch of great looking games this week, some I've been anticipating and some I've never even heard of. As always let us know which ones you've got your eye on in the comments below.
---
AGRAV
iTunes Description
Curve spacetime to escape a strange dimension! AGRAV lets you control gravity itself: Create black holes at the touch of your fingertips, and guide your lost space ship along carefully plotted trajectories.

AGRAV is a love letter to gaming's golden era, with unique controls, colorful vector graphics, and a trippy electronica soundtrack by DJ Glow.

The first 30 levels are free. 60 additional level are available as an in-app purchase (USD 1.99), packed with more challenging puzzles, explosive mines, lasers and more.
Forum Thread: AGRAV (By null2 Berlin)
---
Astra
iTunes Description
Astrå is the adventure of Hemera, the goddess of daylight. Help her fight darkness, and discover the wonders and secrets of the unique Astrå universe.

• Arcade action.
• Unique art, music and gameplay.
• Designed for touch screen. Simple one touch controls.
• Auto-runner platformer with space physics.
• Go explore, solve small puzzles, and discover secrets.
• Master the game in order to compete in the Game Center.
• 30 levels to explore.
Forum Thread: Astrå (by Pablo Molina Garcia)
---
AZZL
iTunes Description
A game mixture crafted to extract the most Yays Per Minute.
Our animation puzzles get so juicy even a rumrit could pass.

HOW TO AZZL
MOVE: Simply pat the screen and begin.
LOOK: Wherever is interesting.
REMEMBER: The more you less, the wider the skinny.
Forum Thread: AZZL (by Jutiful)
---
Blood Bowl: Kerrunch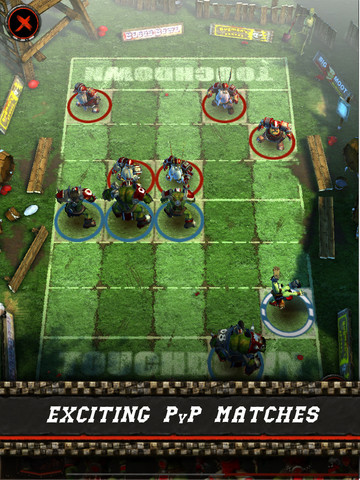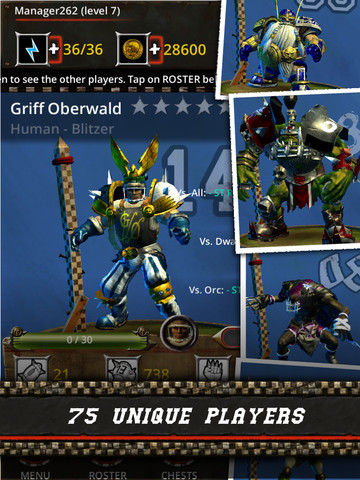 iTunes Description
Crunching American football with fully armoured Orcs, Skaven, Dwarfs, Humans and, even, Wood Elves… Do we really need to say more? Blood will flow; bones will be crushed… and, after all that, someone might even score a touchdown!

Inspired by the Warhammer world, Blood Bowl: Kerrunch is an addictive, fast-paced, ultra-violent combination of strategy and sports… It's also, most likely, the best sport ever invented!
Forum Thread: Blood Bowl: Kerrunch (by Cyanide)
---
Bridge Constructor Stunts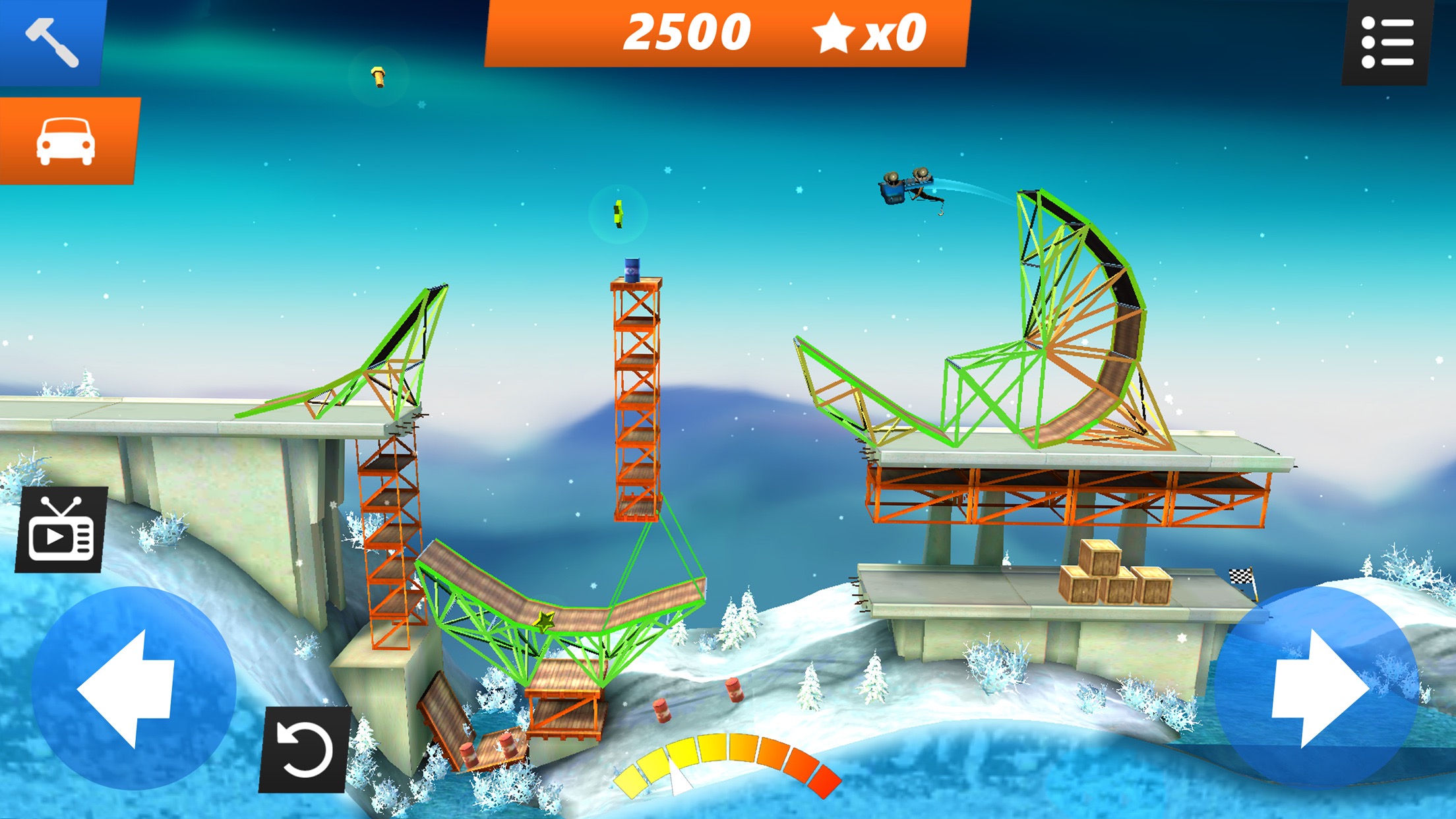 iTunes Description
The successful Bridge Constructor series – number 1 in the AppStore in over 60 countries, with over 35 million players worldwide – treads new paths with Bridge Constructor Stunts!

Stuntman and engineer in one? No problem with Bridge Constructor Stunts!
Build imposing ramps and loops to reach your goal in the diverse stages. But building structures alone isn't enough this time: you sit behind the wheel of the vehicles yourself and have to maneuver them skillfully to the goal. Collect stars, complete daredevil jumps, flips and spectacular stunts, leaving behind a trail of destruction across the entire level to beat the high score. But you can only do all that with perfectly constructed bridges and ramps.
Forum Thread: Bridge Constructor Stunts (by Headup Games GmbH & Co KG)
---
Buried Town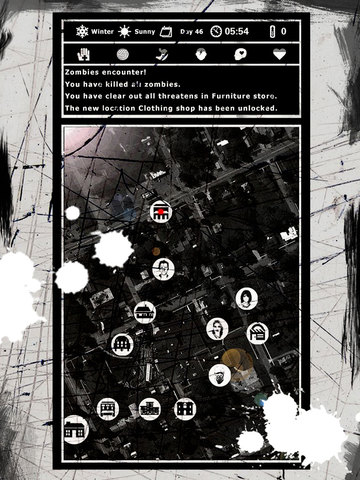 iTunes Description
A modern game featuring survival on an isolated island. Easy to understand graphics and texts and immersive music provide a smooth gaming experience that will bring out all of your internal anxieties. Challenge the most terrifying nightmares and conquer your inner demons to achieve victory!
Forum Thread: Buried Town (by LOCOJOY.,LTD)
---
Cavernaut
iTunes Description
Pilot your spaceship through a maze of caves on an alien planet. Try to reach the surface, while collecting luminum crystals which you can trade for upgrades. Watch out for hazards like mines or laser batteries, and keep an eye on your limited fuel supply.

Cavernaut is a cave flyer with its roots in classic arcade titles like Lunar Lander, reinvented for the iPhone and iPad: You steer your ship with simple touch and tilt controls through a cave that is randomly generated for every game. Each time you play, there's a new path through the caves, and all the items and landing pads are in different places.
Forum Thread: Cavernaut (by Einheit B)
---
Champ Man 16
iTunes Description
The world famous Football Management game just received a major upgrade, with tens of thousands of real players available to sign and over 450 clubs from 25 playable leagues to manage – it's time to LIVE THE DREAM and take control of your club.
Nurture and develop your players, design training programmes for the team or target individuals for specific work, choose formations, give tactical instruction and then watch how all of this affects your overall team performance on match day..!
Forum Thread: Champ Man 16 (by SQUARE ENIX INC)
---
Dawn of Steel
iTunes Description
Command a powerful force of mechanized walkers and crush enemy bases in Dawn of Steel, an action-packed real-time strategy game. Your combat skills alone determine the outcome of the battle. Establish your base and defend it with all your might against attacks from other players.

Use direct controls to command your units during combat, and organize your defenses to best exploit the enemy's weaknesses. Intuitive swipe commands let you unleash powerful attacks from your Rigs with a flick of your finger. Dawn of Steel is the highly awaited first game from hot game studio Superweapon, a small team of veteran Command & Conquer developers, and is designed exclusively for iOS.
Forum Thread: Dawn of Steel (by flaregames)
---
DragonSoul RPG
iTunes Description
Grab your enemies by the tender bits in DragonSoul, an epic fantasy role-playing game! Brawl with dragons and mighty monsters in fast and furious battles, because who doesn't like fighting dragons? You don't? Well, maybe you should go play "Super Sparkle Pet Evolution" instead, because this ain't your grandma's mobile RPG!
Forum Thread: DragonSoul RPG (by PerBlue Inc)
---
Dungeoneers Academy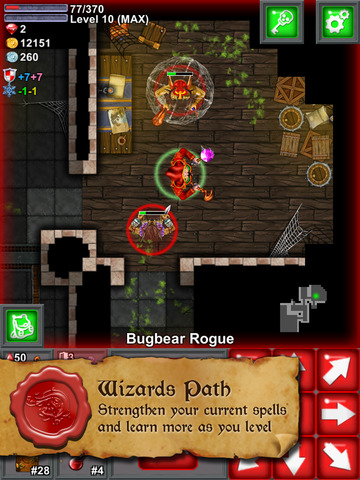 iTunes Description
Dungeoneers Academy is a mobile game in which players control an avatar from a lowly recruit/trainee into a great hero of the land. Players may choose from two character classes, fighter and wizard. Each class has different strengths and weaknesses, and as such need to be played in their own way.

The Academy Sponsored Merchants Guild are always nearby and have a great selection of equipment, weapons, spell scrolls and potions for you to choose from. Remember that some items are better for one class than the other.

Your avatar will be able to travel 5 regions to explore and plunder the dungeons, increasing their skills and wealth. Dungeon exploration is real-time while combat enters a turn-based system, giving you time to think. You can move and fight at your own pace, slow and cautious or quick and with abandon.
Forum Thread: Dungeoneers Academy (by Fun Spray Games)
---
Eternity Warriors 4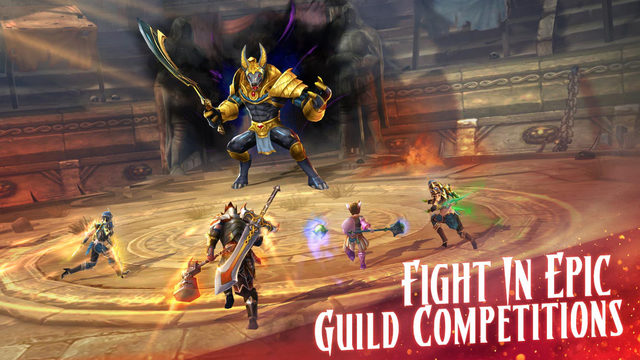 iTunes Description
Crush enemies and become a hero in Eternity Warriors 4, the latest addition to the hit RPG series!

3 HEROES TO CHOOSE
Hack through enemies as the mighty Warrior, slash them with the lightning-fast Assassin or rain down fire upon them as the unstoppable Mage. Choose which hero best fits your play-style and jump into the action!
Forum Thread: Eternity Warriors 4 (by Glu Games Inc)
---
Floors
iTunes Description
Floors is endless arcade platformer with a twist!

Run and jump your way through endless amount of floors and deadly spikes! Collect rubies to unlock 30+ new cool characters. How long can you survive?

◉ Tap to perform a low jump.
◉ Hold to jump higher.
Forum Thread: Floors (by Ketchapp)
---
Flydasher
iTunes Description
Try to dodge obstacles in a random generated forest.

In this fancy cartoon universe, you will have to go as far as you can by jumping, dashing and breaking through dangerous obstacles.

Each try is unique, obstacles positions are randomized, sadly for you, you will not be able to know where it will pop before seeing it on screen.
Forum Thread: Flydasher (by Glitchr Studio)
---
Forgotten Ball
iTunes Description
A classically inspired modern ball simulation platformer. Control a singular ball through a cubic towering labyrinth. Overcome challenging platforms and puzzles whilst ascending a seamless connected huge world. Forgotten Ball is based in a huge world, are you able to reach the top of this labyrinth?

Featuring a responsive touch screen control system, which will remind you of your time on 16 bit machines. Inspired by other classic platformers and ball games, that will give you great challenge and enjoyment. Collectible ball surfaces are hidden throughout the world, and a full scored audio track gives you complete immersion.
Forum Thread: Forgotten Ball (By joshua croft)
---
Freeze! 2 – Brothers
iTunes Description
Many years ago, our old hero from "Freeze!" was kidnapped from evil aliens and locked in a tiny cell on a planet far, far away. He never found his way back.

Now his little brother heads to the stars in his self-built rocket to find his lost brother and to free him from the clutches of the aliens!

You'll solve twisted physics-based puzzles by rotating the cells around our heroes with your finger. And of course you'll have to use the Freeze-buttons to arrest gravity for the brothers. Sounds simple? Well, yes, it is – at first.
Forum Thread: Freeze! 2 – Brothers (by Andreas von Lepel)
---
Gamebook Adventures 11: Songs of the Mystics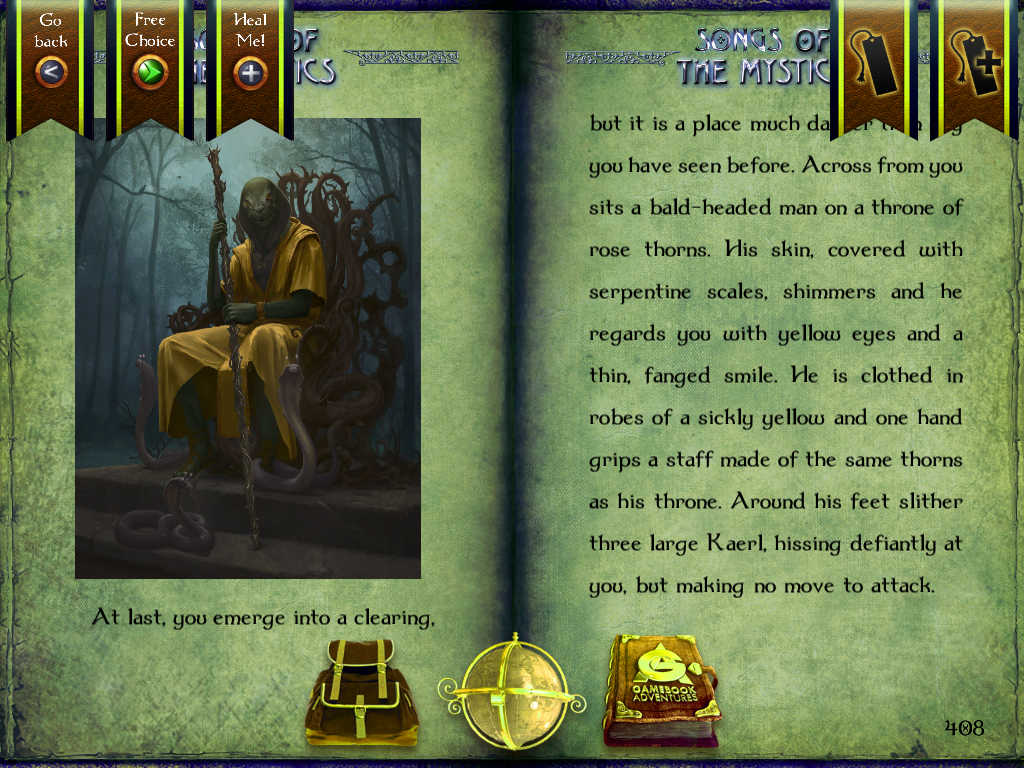 iTunes Description
Travel to the secluded Isla des Misticos, home to the enigmatic Mystics. You are the daughter of the Earth Queen, leader of the Mystics, and find yourself in dire peril from the outset. As you uncover a plot to end your life, you also discover new magical abilities through the power of songs. Can you escape from your predestined fate?
Forum Thread: Gamebook Adventures 11: Songs of the Mystics (by Tin Man Games)
---
Gamebook Adventures 12: Asuria Awakens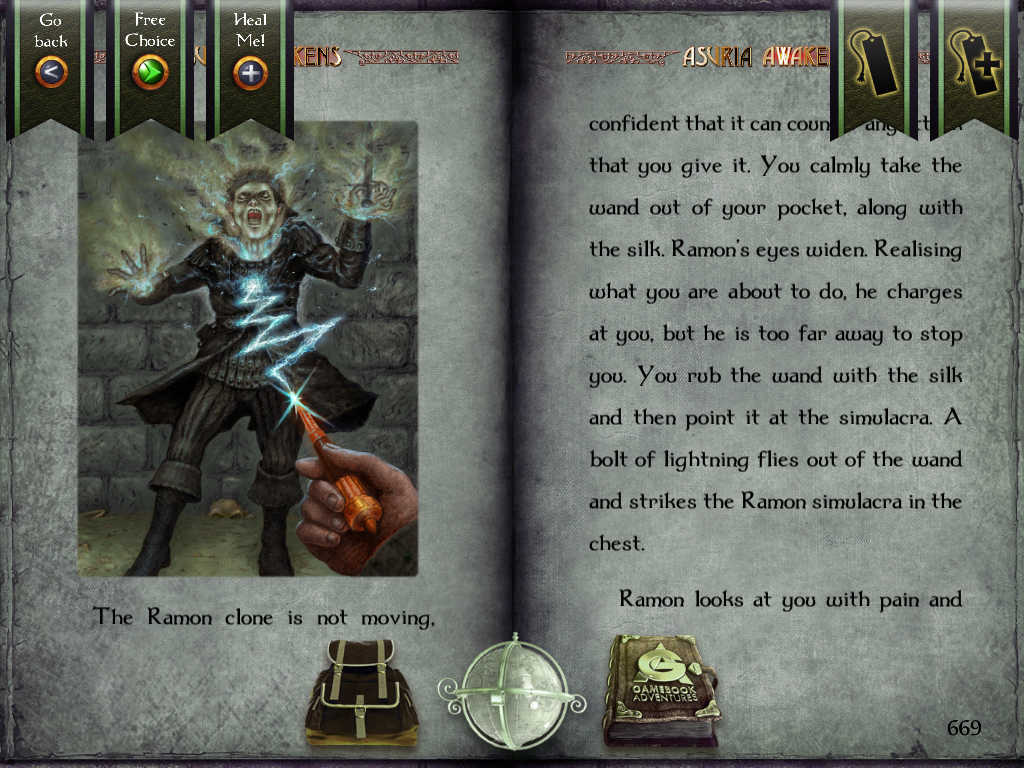 iTunes Description
In the remote Orlandrian coastal town of Casporur, home to the giant statues that rise out of the ocean called the Children of Asuria, something is amiss. The emissary from Orlandes City has been sending messages which are growing more and more alarming – they talk of tremors and civil unrest. When the emissary goes missing, it's up to you to investigate the disappearance. A new darkness stalks the land. Is this the second coming of Asuria?
Forum Thread: Gamebook Adventures 12: Asuria Awakens (by Tin Man Games)
---
Hotel Transylvania 2
iTunes Description
Build your own monster hotel with Drac and all your favorite monsters from HOTEL TRANSYLVANIA 2! Customize your city, enjoy adventure-filled quests, decorate your own monster hotel, and play fun mini games in the official game for the HOTEL TRANSYLVANIA 2 movie from Sony Pictures Animation. Play with Dracula, Mavis, Mummy, Frankenstein, Zombies and super cool monsters! Bleh bleh bleh!
Forum Thread: Hotel Transylvania 2 (By Reliance Big Entertainment UK Private Ltd)
---
Hypersurf
iTunes Description
Blast your way through alien infested intergalactic wormholes! Featuring innovative gameplay: 360 degree wormhole surfing, Hypersurf is easy to play but difficult to master – a lightning speed hyperkinetic action, demolition rollercoaster.
Forum Thread: Hypersurf (by Fat Baby Games LLC)
---
Land Sliders
iTunes Description
Welcome to the control revolution – slide the entire world, just like scrolling a map! Start an instant adventure across infinite levels, helping 50 unlikely heroes collect their favorite swag for high score and glory!

Cheese? Unicorns? Planets? All for the taking, with many more secrets to discover in the wild world of Land Sliders.
Forum Thread: Land Sliders (by Prettygreat Pty. Ltd.)
---
League of Emperors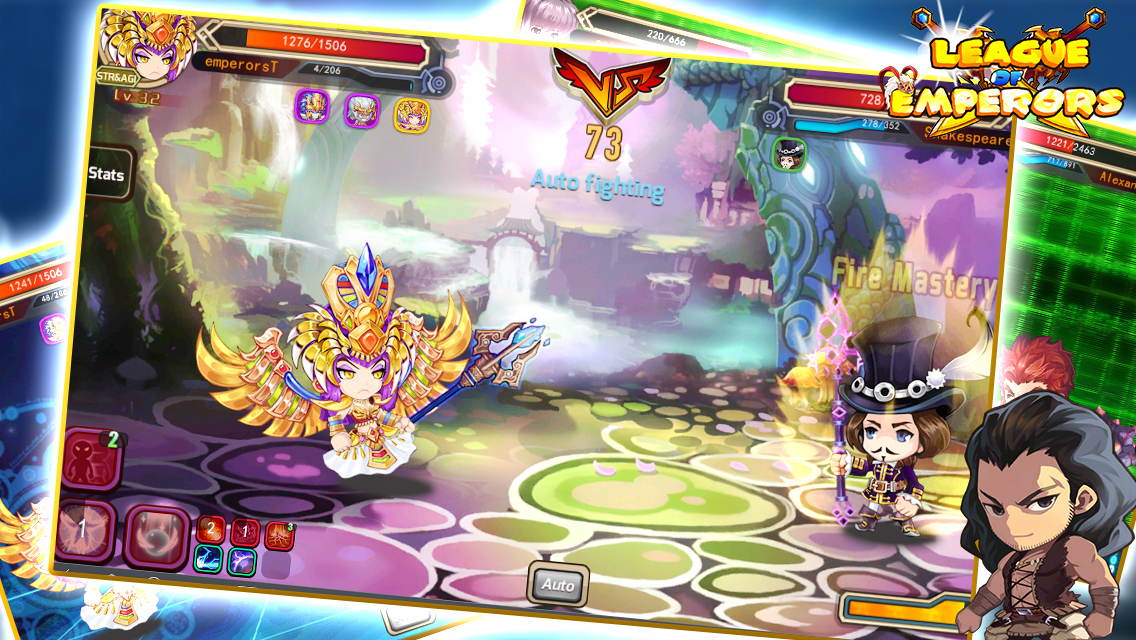 iTunes Description
The World first strategy & fighting game is coming. "League of Emperors", combining with elements of RPG and Card Game. Brings the ultimate visual effects and operating experiences. You can join the Epic battle, fighting against the evil gods with the legendary emperors and many heroes in history. Much more events and surprises are waiting for you, Download it Now !
Forum Thread: League of Emperors (by tony g)
---
Lifeline 2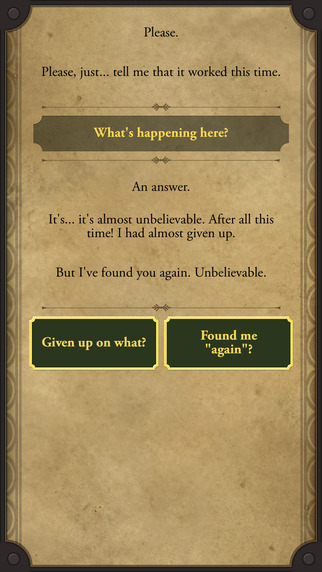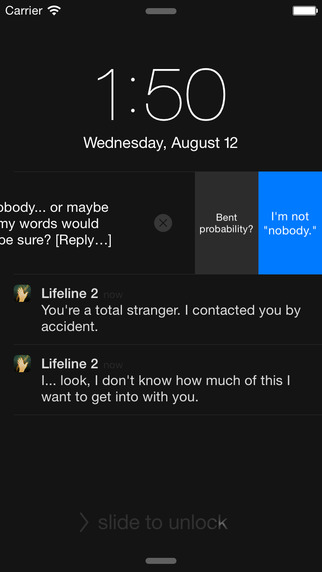 iTunes Description
The original Lifeline took the App Store by storm, reaching #1 Top Paid Game on iPhone and Apple Watch in 29 countries. Its compelling mix of real-time storytelling and Dave Justus's suspenseful writing continues to capture the imaginations of countless players worldwide.

Lifeline 2 raises the bar with a new story almost twice as long as the original, with many more choices and paths to explore. Lifeline 2 features a 28-minute original soundtrack and is fully optimized for watchOS 2, delivering the best Lifeline experience on Apple Watch yet.
Forum Thread: Lifeline 2 (by 3 Minute Games, LLC)
---
Lunar Flowers
iTunes Description
An atmospheric puzzle game that's as delicate as it is demanding.

Ride a dragon, drift across the gentle sea, climb a stairway to the heavens — follow the fairies and experience a marvelous journey through a fantastic moonlit world. Help the princess complete challenges and explore a magical dream filled with mysteries and wonder.
Forum Thread: Lunar Flowers (by NetEase Games)
---
Magic Flute by Mozart
iTunes Description
Enter the Kingdom of the Queen of the Night. Start your journey through the lands of mystery and magic as prince Tamino. Choose your steps wisely, build your path avoiding traps, deadly serpents or earth quakes. But know no fear, lose no hope and remember that you are the master of your own path.

Solve 32 spatial puzzles placed in a beautiful scenery of Mozart's 'Magic Flute' opera. Armed only in logic, imagination and integrity help Tamino find wisdom, beauty and save the love of his life. Be careful though as in this opera-based story nothing is as it seems…
Forum Thread: Magic Flute by Mozart (by Lab Like Sp. z o.o.)
---
Micro World Evolution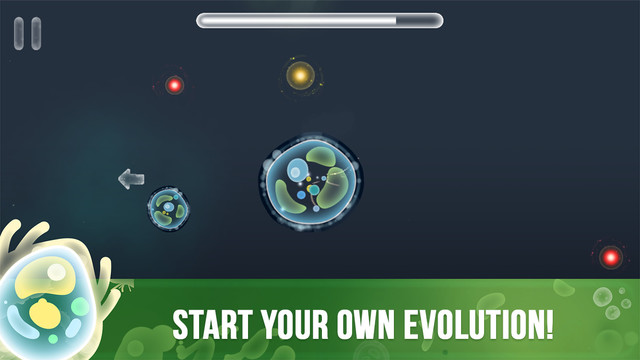 iTunes Description
One day a little cute bacterium decided to explore the microworld full of mysteries, so help it to find a lot of adventures and to make a lot of different interesting discoveries in our cute game Micro World Evolution – To live means To struggle! But be attentive, because there are a lot of dangers, avoid bacteria which are bigger than you or you'll be eaten by them. The bigger organisms eat the smaller ones, this rule of survival also acts in the microworld.

How to play: you should catch and eat bacteria which are smaller than you to become bigger, but escape from bigger bacteria or they'll eat you!
Forum Thread: Micro World Evolution (by Academ Media Games, LLC)
---
Mindtris Reloaded
iTunes Description
Free your mind with this extremely addictive puzzle. If you like tetris, 2048 or threes, you will love Mindtris Reloaded!

This is a challenge that you can not let go!!!!
Forum Thread: MINDTRIS Reloaded (by Juan Antonio Muñoz Breto)
---
My Maze: Puzzle Craze
iTunes Description
Take a break from reality.

Guide the orb to collect all the pyramids and uncover hidden secrets in this beautiful minimalist puzzle game.

Will you unravel the mystery of My Maze: Puzzle Craze?
Forum Thread: My Maze: Puzzle Craze (by Thumbspire Inc.)
---
Piccross Adventure House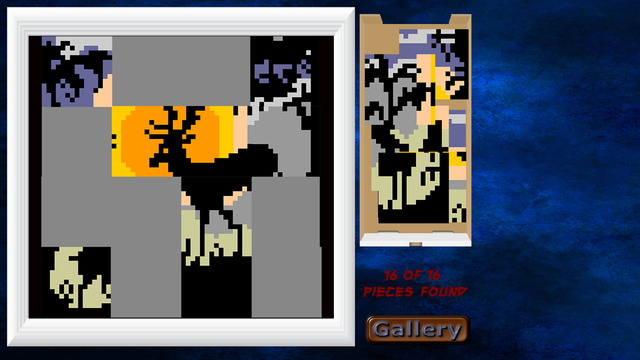 iTunes Description
It all started 50 years ago, when a mysterious man moved into an
old abandoned house that overlooks the small town of Storyville…

Weird things started to happen with no explanation.

Your mission: Find and collect all the missing pieces of all the missing paintings.
There is a catch… They are all Piccross Pieces.
Combine all the pieces, and restore all the paintings, to find out what really happened
and lift the curse…
Forum Thread: Piccross Adventure House by PKSoft
---
Punchy League
iTunes Description
A T-Rex, Pyromaniac and Unicorn start a fighting league…

Welcome to Punchy League, where your phone is the arena and everyone is a challenger! Play the endless single player mode or punch your friends in competitive 2-player match-ups! Just one device required! Join the league today!
Forum Thread: Punchy League – Local multi-player (rock'em sock'em)
---
Puzzle World Mania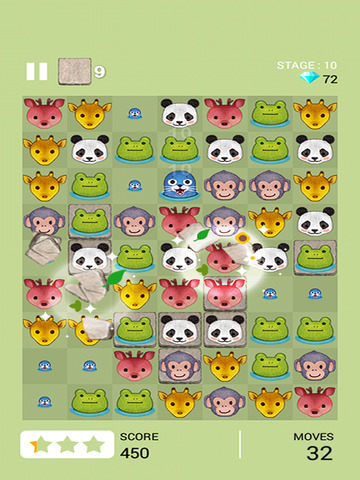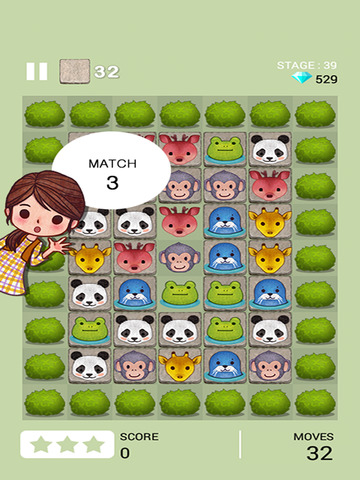 iTunes Description
VARIOUS STAGES! LOVELY PUZZLE GAME!

Along with a cute girl ""AYA"",
move the animals to put the same ones together.
Forest friends and various enjoyable stages
are waiting for you.
Forum Thread: Puzzle World Mania (by MOBIRIX)
---
Sick Sam
iTunes Description
Oh no – Sam's Sick! Keep him alive as long as possible – just keep tapping!
Warning it gets very tricky.

Features:
• One Tap Controls
• Amazing Mashup Soundtrack
• Totally Addictive
• Compete with Friends and Family with Game Center Leaderboards
Forum Thread: Sick Sam (by Appsolute Games LLC)
---
SirVival
iTunes Description
You, as the brave knight SirVival, riding atop Tantrum, your noble steed, are rushing through the fantastical land of Galgamar on a quest to rescue the kidnapped Princess Parsnip from the vile clutches of Maelstrom "The Malevolent," an evil dragon!

SirVival introduces an epic adventure in the form of a side-scrolling "runner." Ride through five danger-filled realms! Hit switches to change your path! Unearth hidden treasures, collectibles, and magical items! Along the way you'll encounter five fiendish bosses; each is more dangerous than the last!
Forum Thread: SirVival (by Soul and Vibe Interactive Inc.)
---
Soul Rage
iTunes Description
2015 New Retro Bullet Hell STG emergence!
If you're tired of the Crappy way to STG, enjoy the more difficult and interesting Soul Rage
We invite you to the best Bullet Hell STG
Forum Thread: Soul Rage (by Carton)
---
SPL-T
iTunes Description
We know. It doesn't look like much.
But we promise that it's a very good puzzle game.
Like, really good.
Forum Thread: SPL-T (By Simogo)
---
Stickman Battlefields
iTunes Description
Experience ultra realistic and action packed arcade battlefield atmosphere in this awesome tactical arcade shooter. Equip your favorite weapons, explosives and gadgets and battle through the single player campaign or take part in the realtime synchronous multiplayer online mode where you can even board vehicles, tanks or attack helicopters to battle your online enemy players. Play in highly dynamic landscapes, ranging from snowy mountains, beautiful beaches to windy forests. Destroy trees, blow out all the windows of buildings or use your tank to trample down everything right before you parachute behind the enemies lines.
Forum Thread: Stickman Battlefields (by Djinnworks)
---
Tile Tales
iTunes Description
Embark on a journey through the forest and solve numerical puzzles to unfold wondrous creatures.

Tile Tales is a unique puzzle game that combines playing with numbers with innovative gameplay. The player's goal is to navigate through different tilesets and form a path that leads to the highest score. In these tilesets, the player will be faced with different modifiers and obstacles that form the unique and interesting aspect of the gameplay in Tile Tales.
Forum Thread: Tile Tales – Charming number puzzle (by NordicEdu)
---
Tile Rider
iTunes Description
Tile Rider is a single-player game where you control a small car, which is equipped with a weapon and a magnet gadget. Navigate each level of the virtual world from start to finish solving puzzles and outsmarting enemies.

No In-App Purchases and no Internet connection required to play!
Forum Thread: Tile Rider (by 7 Soft Pillows)
---
Unreal Atoms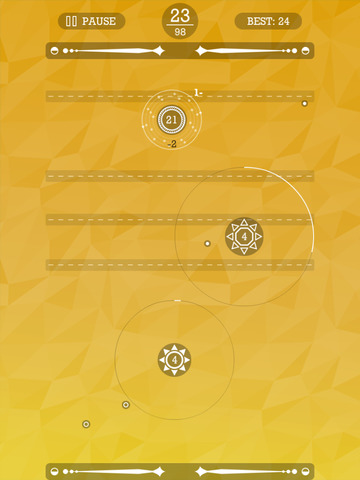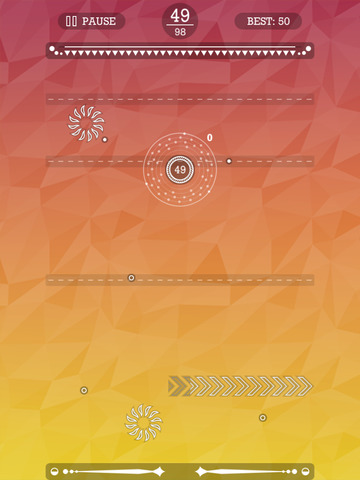 iTunes Description
Welcome to the unreal field. Here, all objects obey the laws of unreal physics.

Feed your unreal atom free electrons and protons to raise it.
Use unreal wormholes to teleport your atom.

98 unique atoms and more objects are waiting to be discovered by you.
Forum Thread: Unreal Atoms (by Zhao Fu)
---
Whale Ball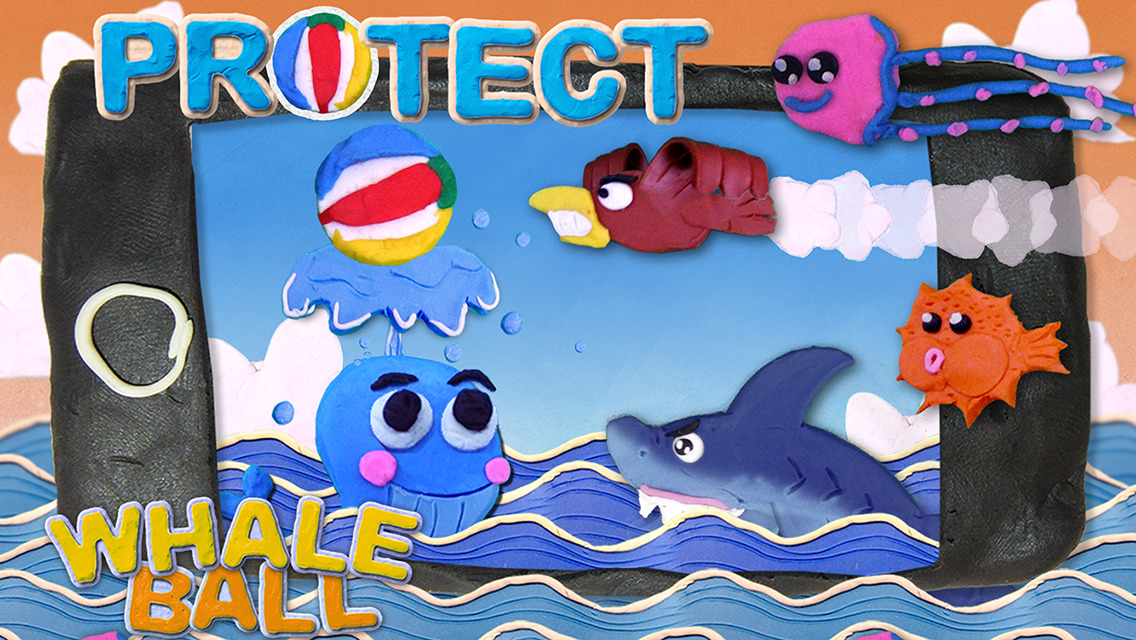 iTunes Description
Help Kit the whale keep his beach ball afloat in this new fun game!

Hold down on the screen to send your water spout high into the air, taking the beach ball with it! Release to let the ball fall to avoid obstacles. Swipe up or down for quick movements.

Find secrets to boost your star-count! We hope you enjoy Whale Ball!
Forum Thread: Whale Ball (by Joshua Salmon)