And the Hearthstone (Free) world keeps on growing and growing. This week was quite a busy one with some big tournaments ending and players gradually realizing that BlizzCon 2015 is almost here. The hopes that TGT was going to really shake the meta up seem to be on hold at the moment as an old familiar face came back to say hello. Still, there's plenty of experimentation going on in Hearthstone, even if that experimentation isn't at the very highest rungs of competitive play. Personally, I've been having a lot of fun playing Ladder since I've been seeing all kinds of crazy decks come my way. I hope you've been enjoying your time too, and you haven't had to play through many "secretive" decks. So, let's see what the week has had in store for us.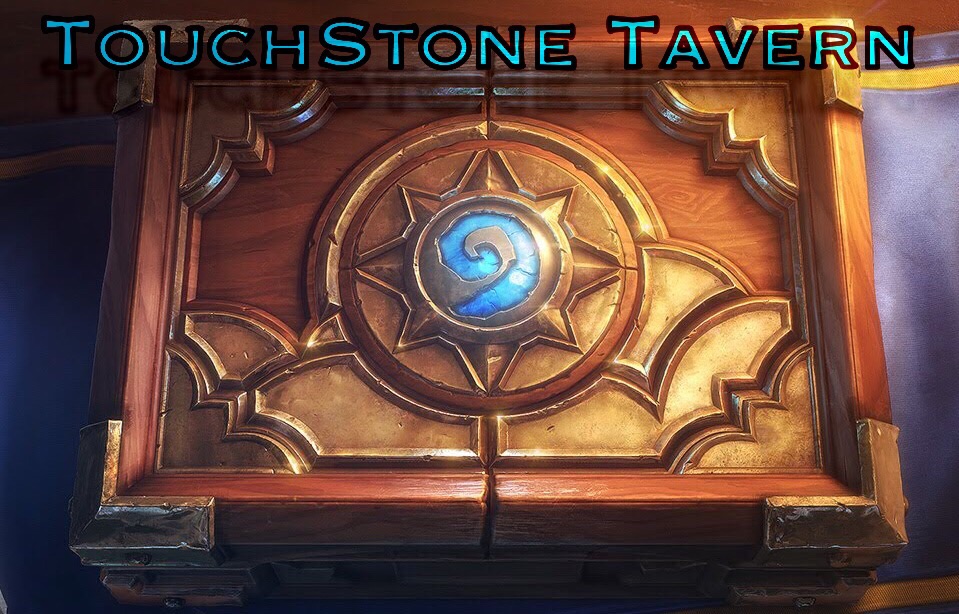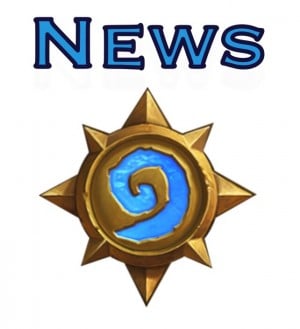 Arcane Dust Guide to Early Competitive TGT
ESL had an interesting article the other day on the dust you'll be needing to make your TGT deck competitive. According to the article, good budget decks are hard to build for the Warrior class because it usually takes around 1600 dust. Fortunately, Varian Wrynn, the TGT Warrior Legendary, has helped a bit with the cost because he isn't really an auto-include or an auto-win, so you don't have to craft him to be competitive. So, Warrior players can craft two copies of Alexstrasza's Champion and two copies of Bash, all four cards costing 280 dust. These two cards are very popular right now because of the efficiency of Dragon Control Warrior and because they are good defensive and offensive options. If you have plenty of dust left, you can craft two Twilight Guardians, a relatively-expensive but very useful investment.
Paladin has, of course, Mysterious Challenger, the strongest card in the set that has turned Secret Paladin into a Tier 1 deck. To get started with this deck, you'll need 1000 for two copies of the Challenger and two copies of Competitive Spirit. You can hold off crafting Competitive Spirit if you don't have enough dust, but Challenger is essential. If you want to go the Midrange Paladin route, craft Tuskarr Jouster for 100 or 200 dust and, of course, Murloc Knight. The issue with Midrange is that you might want to add the expensive legendary Justicar Trueheart, but the good thing is that the card isn't an auto-include.
Druid decks need two Darnassus Aspirant (as it offers much-needed stability to Ramp Druid) and maybe two Living Roots. Mage decks are cheap too, especially if you already own a tempo Mage deck. You'll need two copies of Effigy (200 dust), and two copies of Polymorph: Boar. Hunter is still a good class, with Face Hunter still strong. Midrange Hunter benefits from King's Elekk, a cheap card at 80 dust, and Ram Wrangler at 100 dust. Shaman still hasn't found a strong place in the meta. You'll need two Tuskarr Totemics at 80 each, one or two Totem Golems, and two Thunder bluff Valiant, a 200-cost card, that can finish games promptly (I've been having lots of fun with this one).
Priests got plenty of support in TGT. Dragon Control Priest is becoming really strong and still has room for improvement. You'll need two Wyrmrest Agent at 100 each, two Twilight Guardians because of the Dragon synergy, and if you have the dust, you'll need a Chillmaw at 1600. Rogue is still in transition, so there's plenty of choices. Visit the article to read about the many, many possibilities a Rogue deck has currently. Warlock is in a similar position to the Rogue. If you are a Zoo player you might want to get Wrathguard at 40 dust and Fist of Jaraxxus at 100 dust. Handlocks have been trying out dragon synergies, but that deck gets expensive because of Chillmaw.
This Match Demonstrates Why Hearthstone Will Make it as an Esport
Hearthstone players have been disusing the game's Esport merits recently, but matches like Reynad Vs Rage in the Last Call qualifying tournament for this year's BlizzCon prove how Hearthstone is more than an RNG-fest. As described in this PC Gamer story, Reynad was running a relatively-standard Freeze Mage (stall until you have a quick lethal through burn spells) while Rage was running an Echo Giants (win by spamming cheap 8/8 minions). Since both decks aim to win in later turns, the match was quite long. When you watch the video, you'll see how Reynad gradually realizes that the deck he's playing isn't just anther Freeze Mage. Both players start calculating possible fatigue damage and doing all kinds of crazy plays simply to avoid benefitting the other player. So yes, RNG is a big factor, but skill still matters, especially in pro play.
Hearthstone Should be Apple's Killer Gaming App
An interesting story over at Inverse argues that Hearthstone is the edge Apple needs to succeed in its attempts to make gaming a much more central part of its business, especially with the already-announced Apple TV. Even though the game is multiplatform (which is the case with almost every game), it has managed to attract a massive audience and a lot of attention, making it perfect for helping people associate Apple with gaming. And the fact that it's pulling in millions a month definitely doesn't hurt either.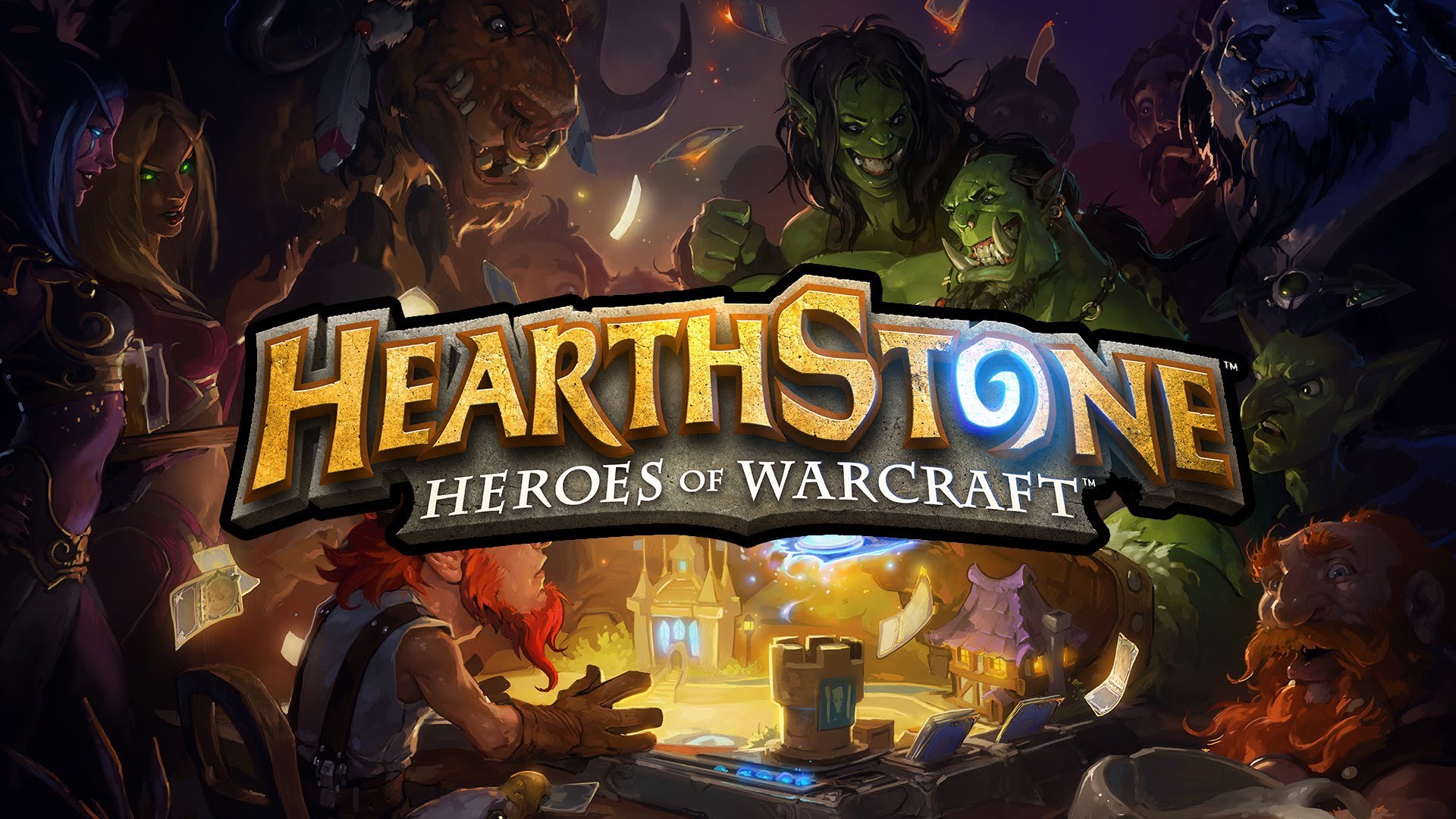 What Blizzard Got Wrong About This Year's World Championship
Nydra wrote an interesting editorial over at Gosugamers regarding some problems he sees in the Road to BlizzCon 2015. After expressing his appreciation that the World Championship is even happening (since the game was marketed as a non-competitive title), he starts talking about the issues the championship is facing this year probably because Blizzard has bitten off more than it can chew. 2015 does have a healthier scene than 2014 because of all the open qualifiers that have let players other than the already-popular figures try for glory. However, Blizzard could have done many things better according to Nydra (his list is very long so I'll just summarize his points and won't repeat the many examples).

The first problem is that for many tournament organizers, exposure matters much more than results. Since they know that popular figures draw many viewers, they often cherry pick by celebrity status, which hurts the integrity of the competition. Those celebrity players would also get preferential treatement by getting seeded direftly in the Round of 16 without having to play through the preliminary rounds. The second issue was opaque or inconsistent rules. Throughout 2015, the esports branch of Blizzard has been slow to respond to questions about the WC. There was a lack of clarity about the tournament structure, about why players were banned and from what events, and even the official ruleset. The third issue is that the Ladder is flawed with punishing matchmaking algorithms, and since it's intrinsic to the World Championship race, it creates all kinds of issues.
The final issue is the questionable choice of format. The swiss round that has been considered the most optimal format by many is gone, and it has been replaced by a 40-man double elimination bracket. This has created its own issues. Nydra ends his article with optimism for 2016 and recognizes that 2015 has been a season for testing ideas and concepts.
Design Talk With Ben Brode
A Ben Brode video is always worth talking about, especially when the Hearthstone designer responds to community feedback on recent content releases and the way they affect new and more experienced players. Hearthpwn provided a very good overview of the video, summarizing the most important points. The first main point that Brode made was that the developers are aware that new players now have to collect many more cards than in the early days of the game, which can make the game much more daunting. Brode said that they have a commitment towards players to keep things fresh and exciting, which will often translate to the introduction of powerful cards that change the meta. However, more powerful cards won't mean inflated stats for reduced cost. Occasionally, though, new cards that creep upon older ones might be created when the old ones never saw play, and that's fine. The company is committed to the long term health of the game because they want to see Hearthstone go on forever. Finally, they are aware that there are issues in the game currently and they want the community to continue to provide feedback.
Numberguy's Journey To Legend With Paladin
In an interview with Qualk, Numberguy talks about how he was able to reach Legend rank #20 in just 3-4 days of playing. He played Patron Warrior and Secret Paladin to each Legend, and in this interview he talks mostly about the Paladin deck. He says the main strength of this deck is the way it keeps your opponent guessing because he or she won't know whether you are playing an Aggro, a Midrange, or a slower one. This means that the opponent usually mulligans wrongly. Since the goal of the deck is to get through the early game with the combination of low cost secrets and the Secret Keepers, it helps if your opponent doesn't know how to prepare for what you have. After the early game, you stabilize with Belchers, Mysterious Challengers, or Dr. Boom.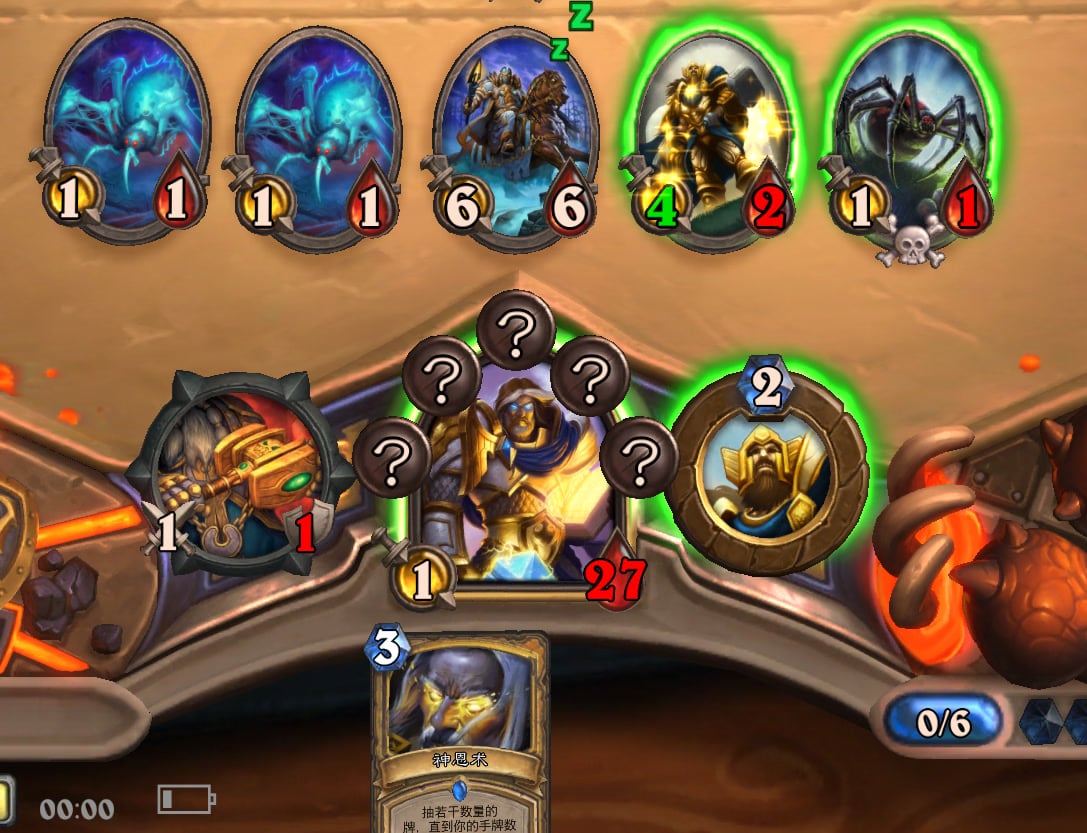 Dropping that lovely Mysterious Challenger with its incredible value pretty much leaves your opponent unable to react properly. The decks that give his deck trouble are Handlocks, Patron Warriors, Freeze Mage, and Face Hunters. The best matchups are Control Warrior, Midrange Hunter, Midrange Druid, Mech Mage, and Control Paladin. The Mysterious Challenger helps the deck do great against other Midrange decks. However, the deck is pricey at 5,520 dust, but worth it if you have the dust. Numberguy had a 65-33 record with this deck!
This Week's Tavern Brawl Centered On Deathrattles
As I wrote on Wednesday, Blizzard gave us the Double Deathrattle Battler as this week's Brawl, making cards with Deathrattle the stars. The rule for this week was that all Deathrattle cards trigger twice, an interesting little twist that was relatively entertaining. As I wrote earlier in the week though, some complained that the last few Brawls, which were all about building your own deck, favor those with strong collections, so hopefully we'll get a few pre-constructed Brawls in a row to make up for that.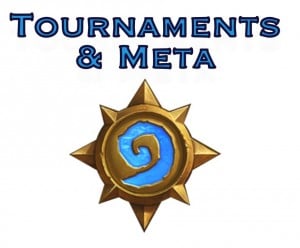 Hoej Wins Gfinity Summer Masters II
After winning Viagame Housecup 2, Haej took his second big LAN event this week. The final was a close one, with his opponent, Faeli, getting a better start and leading 3-1. Faeli decided to use his Midrange Paladin to get a fourth and final win, but he ran into a roadblock. Hoej won with his Druid, Hybrid Hunter, and Paladin, the last one being too fast for Faeli's deck. Haej ended up winning the $5,000 prize and looks like he's one of the competitors to look out for in the Road to Blizzcon.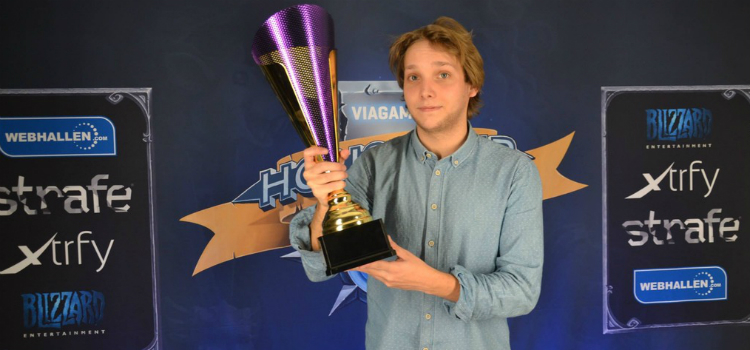 World Championship NA and EU Regional Qualifiers
It's been a long road, but we are finally seeing the end of the long road to the World Championship, and there are some great names in the mix. Although we don't have all the participants yet, we do have 23 from NA and 23 from EU who have sealed their place into the Regional Qualifiers. Among them we have names like Firebat (the reigning champion), Amaz, Trump, Lifecoach, Amnesia, RDU, Kolento, Strifecro, and more. There are also some other familiar names like Zalae, Jab, Muzzy, and Silentstorm. The article over at Blizzpro has interviews with the last four I mentioned, so go here if you want to read those.
If you don't know much about Hearthstone World Championship, it is the largest Hearthstone Tournament in the world where at the end of a long process, 16 players from around the world will battle it out. The World Championship will take place on November 6th and 7th at BlizzCon. The winner will get $100,000 with the runner up getting $50,000. Not bad at all. Go here if you want read all the details about the WC.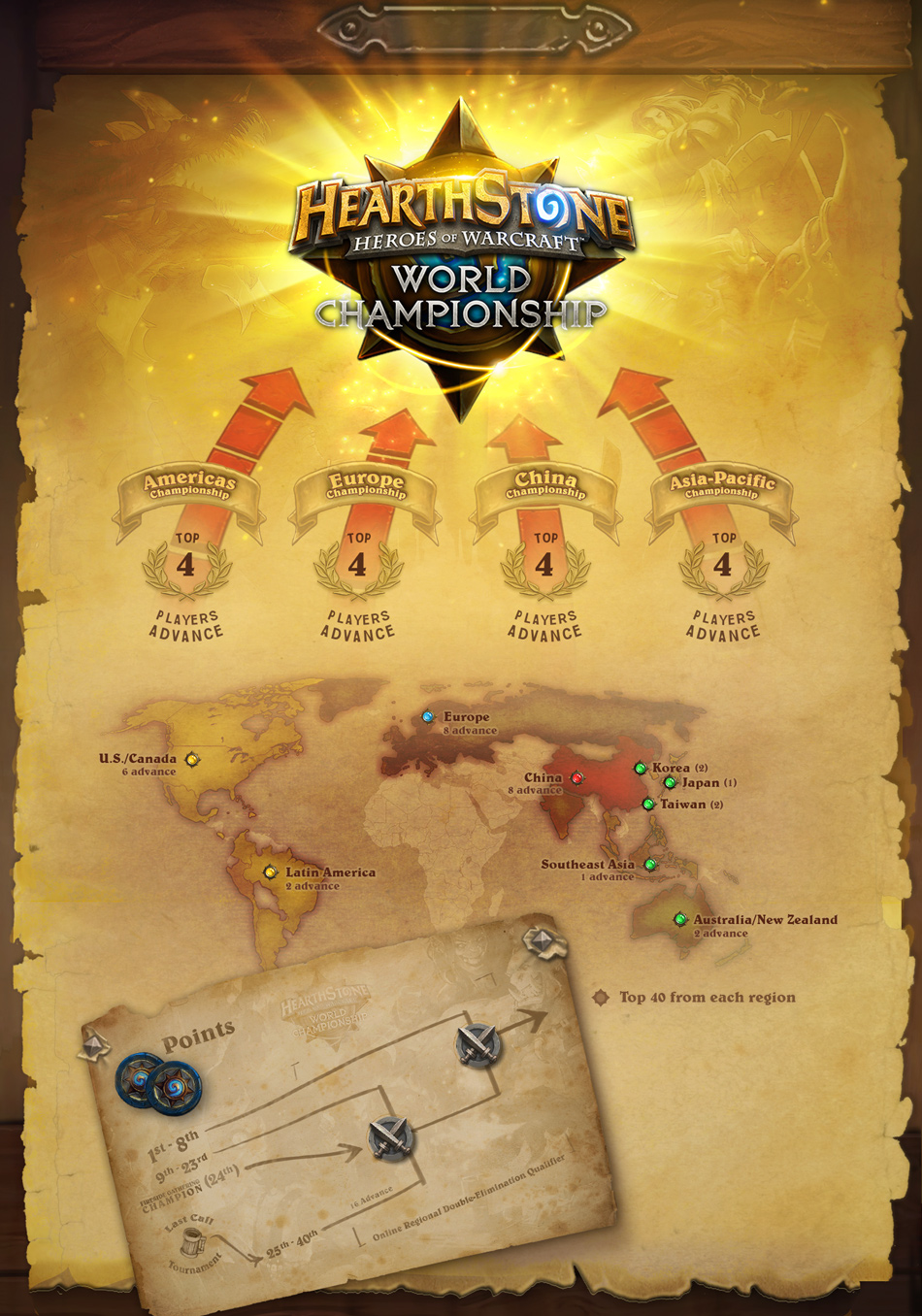 FollowEsports Adds a Hearthstone Team
According to a Daily Dot story, FollowEsports, the self-proclaimed "TV Guide of Esports," has added a Hearthstone team to its growing roster. The seven-strong Hearthstone division consists of the roster previously known as Illuminati along with Victor 'Vlps' Lopez. Illuminati had found some competitive success, and three of the new team's members (Orgel, Lopez, and 'Protohype' Junze) will compete in the NA regional qualifier for Hearthstone's World Championship. And the competitive scene keeps on growing…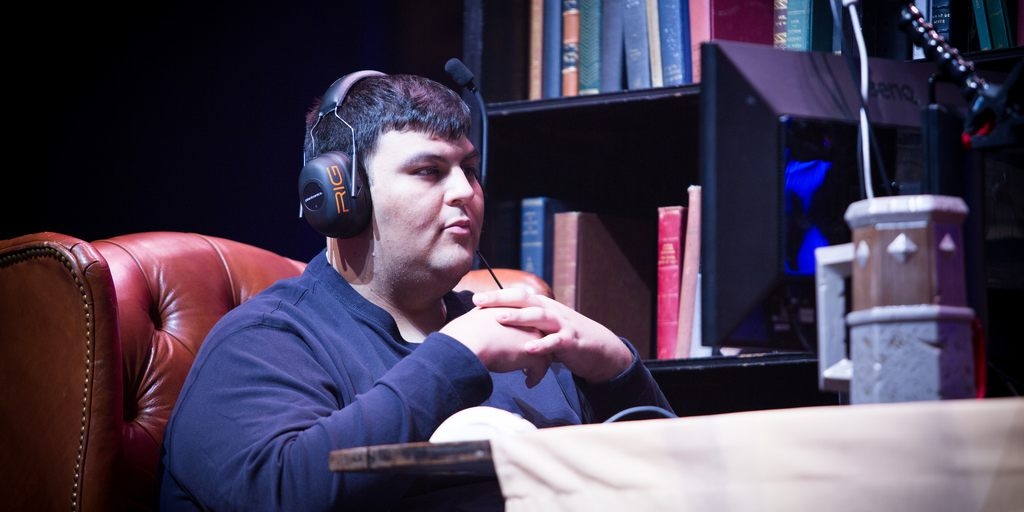 Kolento Regains #1 Rank in the World
Kolento has been doing well, I would say. According to this Gosugamers' story, Kolento has won thirteen tournament gold medals in the seventeenth grand finals he's played in, more than any other Hearthstone player. His winnings are close to just a few thousands shy of $100,000. He's made it to two grand finals in August alone, at WCA Europe (which he won) and ONOG Summer Circuit (where he was one game short of winning it). Firebat follows in second place in the rankings (even though he didn't play in a lot of "real" tournaments in August), but ATLC helped him maintain his positive win rate. TiddlerCelestial is still at Rank 3, even though he's had a disappointing August. His Team Celestial was pretty bad in ATLC, and Tiddler also lost the Blizzcon regional qualifiers. Still, he's had some points in reserve by winning DreamHack and finishing second in Blizzcon and WCA. Go here if you want to see rankings in detail as well as Team Rankings.
HPL Season Finale Teaser is Definitely Worth Watching
After 10 weeks of battles in a Round Robin Tournament, 8 players have advanced to the next stage of HPL, the Live Finale in November. Zalae, Purple, Dog, Neirea, Jab, Muzzy, and Cranich will all fight it out for the big prize at the end of the rainbow. While the League hasn't unveiled its plans for the finale yet, it did release this teaser that lightens up what has otherwise been criticized as a very "serious" tournament. PVP Live has apparently taken this criticism to heart and it's gradually trying to lighten up the mood for the Live finale and for PVP Live in general. Well, here's a feast for your eyes.
ATLC Finals (Spoilers Ahead)
The ATLC Finals, which took place this weekend, had it all, including a temporary Internet outage caused by a car crash. The tournament actually became the most viewed Hearthstone tournament ever, with 140 thousand viewers at some point. I don't have all the information I want for this tournament (as it went on until relatively late on Sunday), but I will be revisiting it in more detail next week. For now, let's all celebrate the winner, Nihilum, the team that didn't do as well early on but rose to beat Cloud 9 6-2 and pocket the $150,000 prize. Nihilum started out the League strong, but then went on to do pretty badly and had to go through the Redemption and Satellite rounds to make it to the finals. Even in the finals they dropped 2 series to Value Town during the seeding bracket. And yet, the team regrouped and beat Tempo Storm, Value Town, and Cloud 9.
Even if you don't feel like watching the whole tournament, I suggest you watch the Eloise Vs Lifecoach match because the level of RNG was sky-high and once again initiated conversations about Hearthstone's place as an Esport.
META Report
Guess who's back! After a couple of weeks of hoping TGT will change up the meta (and it briefly did with Secret Paladin), apparently an old familiar, Grim Patron, is back to reclaim what's his. Funnily enough, as Tempostorm's Snapshot points out, we are actually kind of happy that Patron Warrior is back because the deck is much more demanding to play than Secret Paladin. Aggro decks are still popular, but many players have been transitioning to midrange decks to fight Aggro decks while having a chance against Control decks.

Midrange Druid, Hunter, and Secret Paladin were all very popular this week with Patron Warrior seeing increased play. Freeze Mage, Control Warrior, and Dragon Priest are also popular because they are effective against midrange decks. Hybrid Hunter and Mech Rogue join the Meta as the only new decks while Shaman is still stuck down in Tier 4. The meta shouldn't be seeing too many changes in the coming weeks as players are tuning decks for Blizzcon.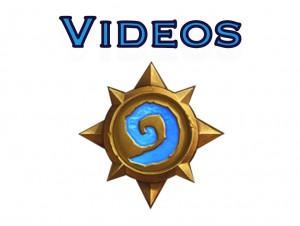 Kripp Wonders Whether Malygos Shaman is Back
Grim Patron is Hard
Wombo Combo Highlights #11
Epic Hearthstone Plays #80
Hearthstone Random Moments 
Hearthstone Hijinks 
Top 5 RNG Minions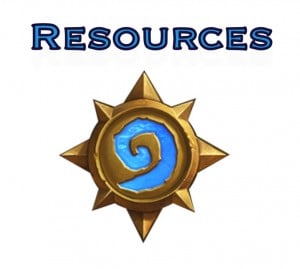 As always, we have some good resources on the site for you in case you are new to the game or simply want to sharpen up your game. There's never such a thing as too much help in Hearthstone.
Hearthstone Deck-building Guide