Wow, it's already been a big day with all the awesome stuff Apple announced at its media event today, like the iPad Pro, a gaming-capable Apple TV with apps, and the new iPhone 6s models. I'm incredibly excited! On top of all that, it's also new game release day. While it's not quite as robust a week as we've been seeing, there's some solid stuff this week that I'm sure will keep my plenty busy until I'm able to pre-order a shiny new iPhone 6s. Check out the full list below and let us know in the comments what games you're picking up!
---
BlockBros
iTunes Description
Challenging online action game with features more of everything you love! Jump, climb, kick and dash through the ever-expanding selection of levels ! Stages can be created by YOU or your fellow players to showcase a tremendous variety in design and difficulty!

The game is simple to play, but once you see some of the stages the players have designed, you'll realize there's much more to it than simple platform hopping !
Forum Thread: BlockBros (By Daigo Sato)
---
Buddy Toss
iTunes Description
Buddy Toss is a super exciting ragdoll throwing, target based game. Earn points as your Buddy smashes, crashes, and splashes his way to stardom! You can customize your Buddy with over 50+ winnable characters, 30+ winnable accessories, with hundreds of configurations!

Download Buddy Toss today and smash your way to success!
Forum Thread: Buddy Toss (by Hunter Games)
---
Cosmo Run
iTunes Description
Cosmo Run is an arcade game with ever-changing aspect of the play-world. Survive long enough and you will meet special alternative paths – both hardcore and rewarding. Are you worthy to command the Cosmo?
Forum Thread: Cosmo Run (by No Six Five)
---
Devastator
iTunes Description
Devastator is a highly-polished arcade twin-stick shooter from Radiangames, creator of Inferno 2, JoyJoy, Super Crossfighter, and more. If you're looking for a leisurely action game, look elsewhere. Devastator is one of the most intense and difficult twin-stick shooters to grace the iPhone and iPad.
Forum Thread: Devastator (by Radiangames)
---
Diver Dash
iTunes Description
Diver Dash is a fast-paced scrolling arcade game where you avoid sharks and mines on your endless descent to the ocean floor. Press the screen to stop the obstacles and dash through the gaps. Compete with your Game Center friends and collect coins to unlock all the wacky characters and themes. What are you waiting for? Dive in today!
Forum Thread: Diver Dash (By Ezone.com)
---
Drive Home
iTunes Description
Drive Home is a casual car driving and parking game, and it is simple enough for anyone to learn and is fun for all ages. The objective of the game is to drive to home and park in the parking lot, all within minimum time and without damage to the car.
Forum Thread: Drive Home – The iOS Parking Game
---
Drone Age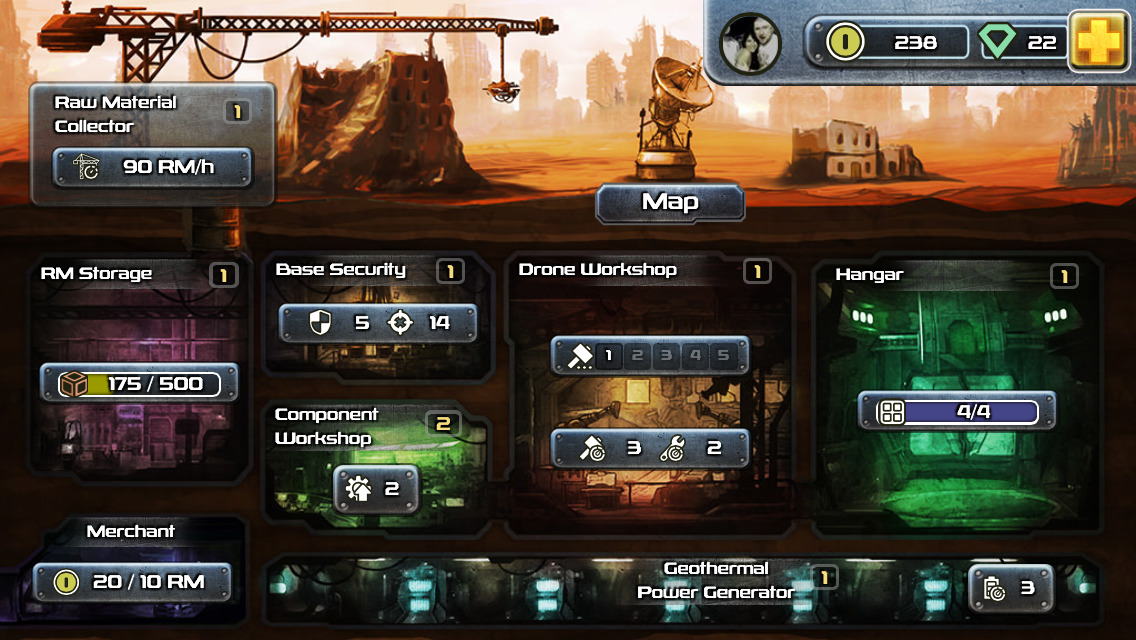 iTunes Description
Our planet is wounded and life on the ground is no more. Living in the underground cities, people need recyled raw material from the ruins above. Raise your own fleet of drones and compete with others for collecting.

Drone Age is free to download and play, however, some game items can also be purchased for real money. If you don't want to use this feature, please disable in-app purchases in your device's settings. A network connection is also required.
Forum Thread: Drone Age (by Souplime)
---
Impossible Caves
iTunes Description
Strive to survive in this downhill platformer that will put your reaction skills to the ultimate test in an unstoppable slide through vibrant caverns filled with danger. It's a competition about besting your own goals as well as the achievements of others in a challenge that will never seem to end.
Forum Thread: Impossible Caves (by Appsolute Games LLC)
---
Land of Chai 2
iTunes Description
Land of Chai 2 is a highly challenging platformer game of catlike proportions. Traverse numerous dungeons stuffed with spikes on the journey to rescue Mittens and defeat the corrupt ruler of The Land of Chai.
Forum Thread: Land of Chai 2 (by Thomas Patierno)
---
Mucho Taco
iTunes Description
Mucho Taco is an idle clicker game where you make zillions of tacos with the power of the sun tortilla and the guidance of Barbacoatl, an enigmatic taco connoisseur.

With his help, you will build and manage tasty taco restaurants, create delicious salsas and throw hot and vibrant fiestas!. If you're in the mood for tacos, play Mucho Taco today!
Forum Thread: Mucho Taco (by Noodlecake Studios Inc)
---
Naval Battle : 17th Century
iTunes Description
Naval Battle: 17th century is a turn-based strategy game with ancient warships from the 17th century! Setup your own fleet as Admiral, and defeat your opponent. Fight with glory in battles up to 8 vs 8 warships!

Each ship can move and attack once per round. After you moved, you can attack, if the opponent is in reach!
Forum Thread: Naval Battle: 17th century
---
PixWing
iTunes Description
PixWing is going to change the way you think about arcade flying forever. With unique whole-body controls you have a total 360 degrees control where you look at. Your device becomes a mirror into the game world… and the world itself if gorgeous to look at with vigorous colors, various environments and pixel-art graphics with modern 3D style. Play as you like: beat time challenges and shoot blimps or just fly around finding collectibles.
Forum Thread: PixWing (by Aleksander Kauch)
---
Puzzle Craft 2
iTunes Description
The ultimate puzzle adventure is back!

Shore up and build your empire on a legendary, magical new land in Puzzle Craft 2. Farm crops, excavate mines, scour the seas and transform emerging settlements into bustling towns for your workers.

With an entire empire at your fingertips, there's always something
Forum Thread: Puzzle Craft 2 (by Chillingo, Ltd.)
---
Quby Jump
iTunes Description
Quby Jump is ideal way to spend the time. Thrilling and amazing time-killer that you will like. Challenge yourself and your patience. Are you ready to become an absolute leader? Then it's time for jumping and flying over the boxes.
You should be prepared for the changing environment and non-standard levels.
Forum Thread: Quby Jump (by Bugart Games)
---
Rockfest
iTunes Description
Build your own festival in Rockfest!
Create your festival like you always wanted and build tents, takeaways, toilets, rides and more in order to satisfy the needs of your visitors. Take care of fresh supplies and keep the area clean to avoid the festival drowning in chaos.
Forum Thread: Rockfest (by Headup Games GmbH & Co KG)
---
Sea of Squares
iTunes Description
Sea of Squares is a simple relaxing puzzle game. Match two or more adjacent pieces of the same color to remove them up until you clear entire level. What could be easier? Huh! Try it on your iPad or iPhone and see how far you can get.
Forum Thread: Sea of Squares (by Electrofish Interactive Ltd)
---
Shaun the Sheep – Puzzle Putt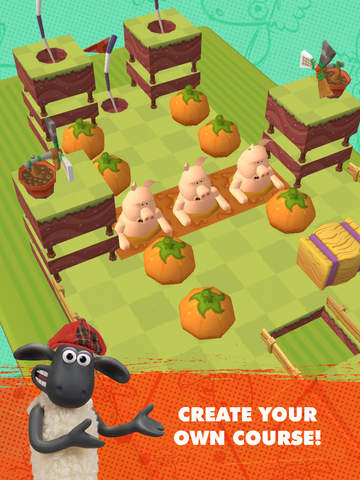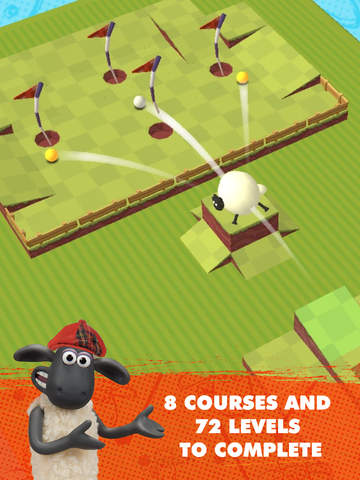 iTunes Description
A new official Shaun the Sheep game from Aardman Animations.

In Shaun the Sheep's Puzzle Putt, crazy golf gets a whole lot crazier! Get ready to tee off for a golf challenge like no other, playing through a range of challenging and hilarious courses as you try to steer your ball towards the all-important final hole!
Forum Thread: Shaun the Sheep – Puzzle Putt (by Aardman Animations Ltd.)
---
Skilltree Saga
iTunes Description
Skilltree Saga is the first casual RPG with Rogue-like Elements in Aventurien – the world of The Dark Eye.
Choose your race as human, elf or dwarf and battle your random generated opponents in up to 100 deep stages with numerous skill, which you can advance and enhance.
Forum Thread: Skilltree Saga (by Headup Games GmbH & Co KG)
---
Slow Down
iTunes Description
Control time with the tip of your finger! Just tap the screen to Slow Down.

Avoid all obstacles and collect stars to unlock new balls!

You are in control… But how far can you go?
Forum Thread: Slow Down (by Ketchapp)
---
Star Wars: Uprising
iTunes Description
Star Wars™: Uprising is the first Star Wars RPG set between Star Wars™: Episode VI: Return of the Jedi™ and Star Wars™: The Force Awakens™.

Join millions of players worldwide in a brand new fight against the Empire! Engage in massive Sector Battles to dictate the expansion of in-game content, create your own powerful character and crew, and play real-time co-op with friends.

The Galaxy Needs a New Hero. What Kind Will You Be?
Forum Thread: Star Wars: Uprising (by Kabam)
---
Tower Dwellers Gold
iTunes Description
ONE OF THE BEST MOBILE TOWER DEFENCE GAMES IS NOW FREE TO DOWNLOAD AND PLAY!
• Choose from powerful HEROES who have come to help you out with defeating all evil hordes!
• Craft many different units and command them in REAL TIME
• Assist your army with the magic SPELLS
• Decide which territory to conquer due to NON-LINEAR progression
• Unlock various UPGRADES
• Perfect your by staging battles in the encyclopedia SANDBOX mode
• Complete the hilariously narrated TALE to regain a land once lost
Forum Thread: Tower Dwellers Gold (by ECC GAMES)
---
Towers Runner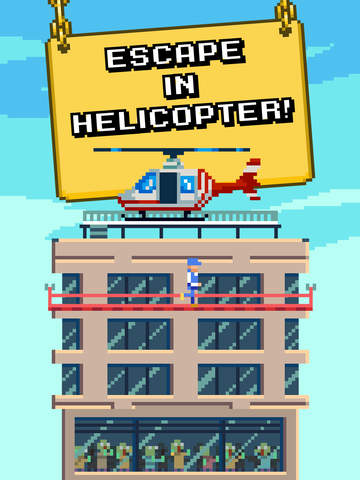 iTunes Description
Zombies, Chicks & Choppers!

Help our windows cleaner to climb the tower! Dodge the zombies and save the girl at the windows!

Go right or left and take the good decision if you don't want to be eaten or squeezed!

If you are skilled, maybe you'll reach the roof and escape with the helicopter who is waiting for you!
Forum Thread: Towers Runner (by Bulkypix)
---
Wormarium Arcade
iTunes Description
Snake and slither your worminess through subterranean mazes and avoid being chopped up by the pesky moles in this fast paced, action packed, puzzle game.
You play as the current rulers of the underground, the worms, who after thosuands of years of ruling the subterranean world are now being challenged by the seriusly rude!!! mole population.You are tasked with the mission of filling subterranean labyrinths with your worminess, while avoiding and out smarting the maliciously intentioned moles, who's mission is to reach the mysterious book of power thingy before the worm gods and rule over the WORMWORLD FOREVER !!! MUUUHAHAHAHAH!!!
Forum Thread: Wormarium Arcade (by Trompo Games Inc.)