Hello everyone, and welcome to the week! It's time once again for our look back at the noteworthy updates of the last seven days. It seems the theme of this week is "a lot of games Shaun keeps on his iPhone". Well, I've got no complaints about that. Of course, you can keep an eye out for updates yourself using AppShopper Social (Free), the watchlist in the TouchArcade App (Free), or by participating in the TouchArcade forums, but this weekly summary is here to fill in the things you might have missed. Let's dig in!
Front Wars, $3.99 Well, I'll give Front Wars at least this much: it's gotten more post-release support from its developer than I had anticipated. It's still a pretty shameless knock-off of Nintendo's Advance Wars, but what can you do? This update adds a level editor add-on that you can buy through a $1.99 IAP, a few new battle scene backgrounds to reflect different terrain types, and a bevy of bug fixes. Making custom levels is probably good for a bit of fun, I'd think. You could spell out naughty words with mountains, among all kinds of other great ideas.
Puzzle & Dragons (English), Free Puzzle & Dragons is at the point in its life where it's got more than enough content to satisfy new players, but needs to roll out some ideas to keep the long-time players engaged. The last few updates have been working towards that end, and this one keeps up the streak. Players who are rank 60 or higher will now be able to earn a new currency called Monster Points by selling monsters. Those Monster Points can then be turned in to buy select monsters, allowing you to customize your team with a bit more precision. There's also a new skill type called Latent Awakenings that you can draw out by fusing with a special Tamadra. Finally the rank cap has been completely removed, so you can level right on to infinity plus one if you're inclined to do so.
.Decluster Zero, $4.99 This year has been a good one for fans of shoot-em-ups. That's at least partly due to developer Masayuki Ito, whose .Decluster shooters have won plenty of fans around TouchArcade Towers. His latest game just got updated to support MFi controllers, and while he was at it, he also improved the touch screen controls, added a restart button to the pause screen, and fixed up the text a bit. All of these improvements are responses to direct requests from players, which makes Mr. Ito a really cool guy in my books.
MARVEL Spider-Man Unlimited, Free I know this should be a shoo-in for our coveted weekly award, but I'm kind of mixed on this update. The good? New Spider-Man characters, expanding beyond Spider-Man and Spider-Woman variants. The new social features, which have you joining an alliance you can chat with and work towards goals with in events, are nice in theory. The bad? The game now has infrequent ads, the social features are a bit buggy, and there's still no Spider-Ham. Seriously, development team, you know what you have to do if you want that coveted award.
Knights of Pen & Paper 2, Free As annoyed as the Spider-Man Unlimited fans might be, this week's real controversial update is somehow Knights Of Pen & Paper 2. The first new content since June has arrived in the form of the Fists Of Fury +1 expansion, which should be happy news. The expansion includes a new job class, the Monk, a new dungeon, and some new quests. Just the thing to shore up a game that people felt came up a bit short in terms of content in its original release. The problem seems to be that the expansion is a $1.99 IAP. It's not a bad price, but I get the feeling people were expecting a little more free support to fill out the original game. Well, it is what it is. I think the new content is fun, anyway.
Real Steel World Robot Boxing, Free I mean, honestly? I'm surprised it took this long for Real Steel World Robot Boxing to add a football-themed 'bot. Crusher isn't quite the silliest-looking battler in this game, but gosh, he must be close. Anyway, as usual, a new competitor means a new event, but there's another kind of new event with this update. In addition to the Crusher event, there are now special events called VIP events, where you can earn triple the usual rewards.
Cally's Caves 3, Free In case you didn't get enough awesome for your liking in Cally's Caves 3, last week's update brought 12 new levels in a new zone dedicated to Bera, the little karate bear sidekick. This wraps up Bera's story, which was a dangling thread in the original game. The developer has also fixed up a bug or two while they were putting in sweet bear-related content.
David., $1.99 David's got a snazzy new icon, but that's not all this update is packing. First up, two new levels, named COIL and PENT. Next, there are now timed leaderboards for every single level on "very" difficulty. There are five new achievements, an arena that lets you see times near to yours, and a few other hidden secrets and rewards for those who are dedicated enough. I like this update well enough that I am awarding it the ultra-coveted Update Mondays Most Spider-Mans Of The Week award, and will virtually mail out the metaphorical celebratory vermouth post-haste.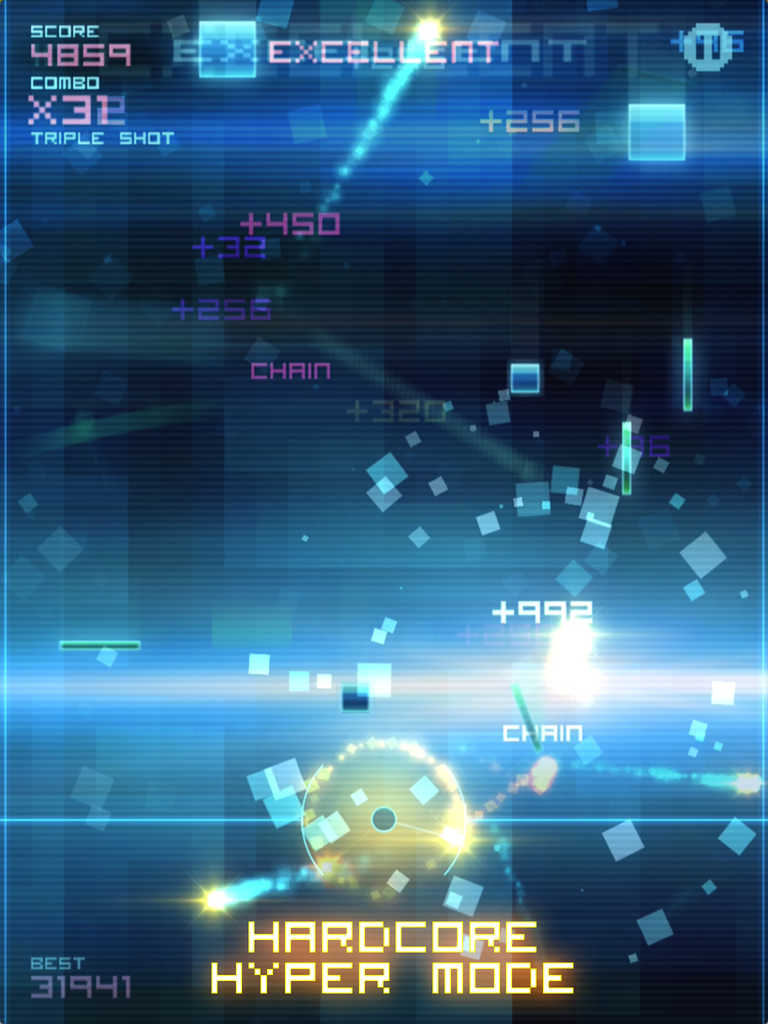 Blokshot Revolution, Free Friends, I love Blokshot Revolution so much. It's just a great little game for when I have enough time to play a game, but not enough time to make progress in an RPG or something. This update adds Hyper Mode, which lets expert players skip past the slow start and get right to the good stuff. This update also adds Game Center support for achievements, and a new music track. Less noticeable, but still important, a few bug-fixes have been made and the bounce ballistics have been ever-so-slightly adjusted. Don't worry, it's still fantastic.
Demon's Rise, $7.99 Demon's Rise is a very good strategy RPG that is only a few careful updates away from being a truly great one, in my opinion. The latest update fixes a few specific bugs, improves the camera controls, adds some stylish dynamic shadows, and makes the touch controls work a little better. I'm told the developer has already submitted the next update, so if you're still running into bugs, hang in there.
Subway Surfers, Free The Subway Surfers are back in New York again, but this update at least brings a new Subway to run on. No new characters this time around, but you can earn a new outfit for Tony, which dresses him up like he's going to a baseball game. The collectible item in this update's Weekly Hunts is a basketball, so gather them up anywhere you can find them.
Vainglory, Free Vainglory! It's a video game! Vainglory! It's a cereal! Wait, no, that's a lie. It's just a video game. But it's a video game with a new hero as of last week, the speedy sniper Skye. She's got a set of skills sure to make her popular with Vainglory players. The game's karma system has also seen an overhaul, simplifying karma into three categories. Your karma will be determined by your recent actions, so you can't be a nice little angel for three weeks and unleash hell on earth the fourth week without facing some repercussions. Players with bad karma will get the Pluto treatment, being banned from chat and playing matches for a set period of time. There are a bunch of other little tweaks and fixes, so check out the page in the App Store if you want the full skinny, or just log in to the game and see for yourself.
Bubble Witch 2 Saga, Free I don't even remember the last time I checked in on Stella and Bubble Witch 2 Saga. I guess she's cavorting with nefarious aliens now? Friends, I have no understanding of how the witching world works, even though I've seen every episode of Bewitched at least twice, and even that pretty terrible Will Ferrell/Nicole Kidman movie based on it. But anyway, aliens, and 20 new levels to go with them. Sure, why not?
Don't Starve: Pocket Edition, $4.99 It's a simple update for the excellent Don't Starve: Pocket Edition, but it's a good one. Unless you were leaning on jokes about iPads not fitting in your pocket, in which case, well, sorry. Don't Starve: Pocket Edition went universal last week, meaning it is now playable on iPhones. The same basic hardware requirements are in play, though, so you'll need at least an iPhone 5, and you'd probably do well with something even better than that. Anyway, Don't Starve: Pocket Edition, now in regular-sized pockets, and with that, we retire the joke.
Galactic Keep, $3.99 Fortunately, we didn't have to wait six years for updates for sci-fi RPG Galactic Keep. This update is mostly one of those ones that plugs holes, so little issues like item pieces spawning on top of objectives won't happen anymore. A couple of big showstopper bugs were addressed, and a few other bug fixes on save files and such also made it in.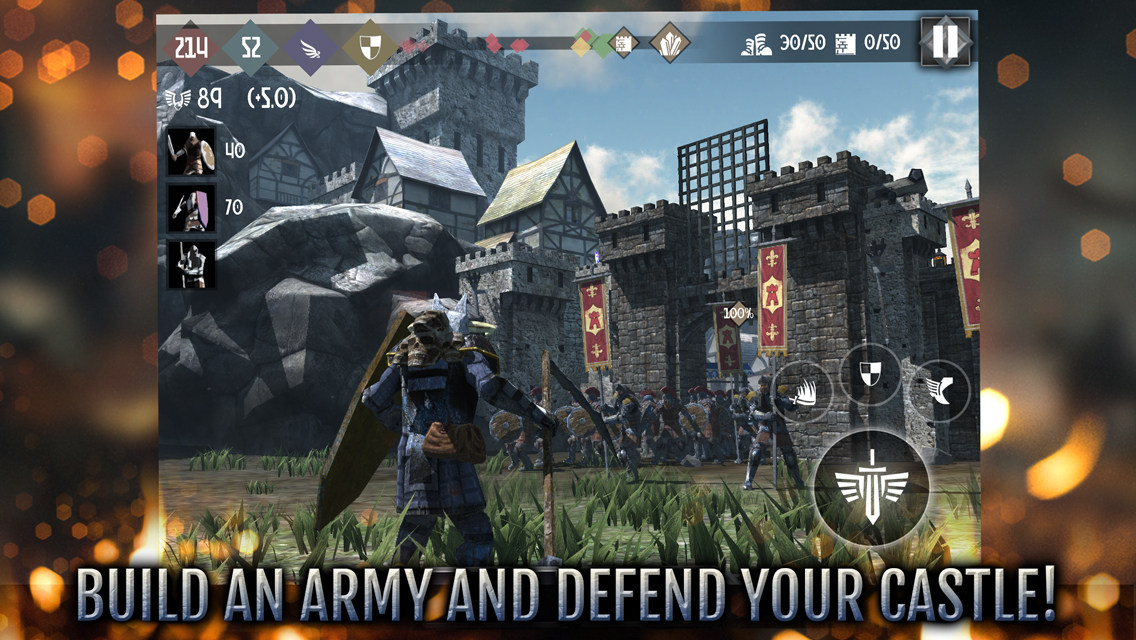 Heroes and Castles 2 Premium, $1.99 Once upon a time, somebody asked Foursaken to do a half-hearted update to one of their games. Do you know what happened to that person? No? Exactly. So here we are, with 10 new campaign waves, a new arena mode, a bunch of new enemies, iOS/Android cross-platform play, a bunch of bug fixes, and even a handy timer that tells you how long you've been playing in Endless and Co-op modes. Enjoy!
The Mesh, $1.99 The Mesh is a puzzle game with a neat concept, but its pace was a bit too much for some. This update addresses that by adding a new Zen Mode, which allows you to play the game leisurely, without worrying about timers. Even if you are playing with timers, you'll find that the early stages are a bit more generous with their limits, smoothing out what was a pretty rough difficulty curve in the original version.
Mortal Kombat, Free It's funny, but even though I played Injustice for what seems like forever, neither of its follow-ups have had the same longevity for me. This latest update for Mortal Kombat X doesn't seem to have anything to bring me back, but maybe it'll work out better for you. It adds three new characters that will be used in upcoming challenges, and as usual for WB's mobile fighters, you can spend a lot of money to buy them early, if you'd like. The characters are Kold War Sonya, Ronin Kenshi, and Gunslinger Erron Black. There's also a new set of single-player towers to play through, with a new location and fatality waiting at the end.
Calvino Noir, $3.99 To put things mildly, Calvino Noir's launch version was a gorgeous mess. As striking as its art style was, the game just wasn't fun to play for a variety of reasons. Simply put, when you're making a stealth game, precision is absolutely vital to avoid frustration, and Calvino Noir was anything but precise. This speedy update helps things a bit, improving the mechanics and addressing the save bug, but I'd still say this one is only worth it as a treat to your eyes.
Real Racing 3, Free Doot-da-doot-da-doot-da-doot-da-do-do-doo, Daytonaaaa! Let's go away! Oh, sorry, friends. As a non-American, my only connection with NASCAR is SEGA's awesome Daytona USA, so whenever I see the familiar trimmings of that motorsport, I get a little excitable. Well, Real Racing 3 has a big NASCAR mash-up in this update, allowing you to compete in the Sprint Cup alongside legends like Jeff Gordon, Dale Earnhardt Jr., and Tony Stewart. You'll race on the Richmond International Raceway against a full grid of rivals, requiring a different set of skills from the usual Real Racing fare. I strongly recommend putting on Takenobu Mitsuyoshi's legendary Daytona USA soundtrack in the background while you play. You should also sing along, if you're a bad enough dude or dudette. Yes, even if you are on public transportation. Don't worry, everyone else will join in after a few seconds.
FINAL FANTASY VII, $15.99 Well, let's be honest. Due to its status, there's no way to release Final Fantasy 7 in any form without getting a healthy amount of complaints. But it kind of helps if you can manage a release without any weird bugs. This update fixes a few oddities like having to run out of Aerith's house instead of walking. That's pretty much it, though, so I hope you weren't holding your breath for anything big. I'm at least enjoying having it on my iPhone, even with its issues.
That about wraps it up for last week's significant updates. I'm sure I've missed some, though, so please feel free to comment below and let everyone know if you think something should be mentioned. As usual, major updates will likely get their own news stories throughout this week, and I'll be back next Monday to summarize and fill in the blanks. Have a great week!