The epic release weeks continue as this week has a ton of great stuff in store for your mobile device gaming pleasure. A last minute, surprise release of Goat Simulator MMO Simulator on iOS is probably the most noteworthy thing to pop up, but the long-awaited arrival of the incredibly stylish The Deer God also has me good and excited. And then there's the made-for-mobile Worms 4, the visually impressive Unkilled and Rock(s) Rider HD, Swap Cops, Trick Shot, Blocky Highway… the list just goes on. I'm going to need to take a vacation just to try out all of tonight's games. So check 'em out below and let us know in the comments which games you're picking up.
---
Amnesia: Memories (Premium and Free Editions)
iTunes Description
It is the 1st of August.
Upon awakening, you find yourself without any memories from before August 1st. Everything, from the sort of life you lived to the relationships you had, is a complete blank.
A young boy named Orion appears in front of you, revealing himself to be a spirit attached to your mind. Under Orion's guidance, you begin the struggle to regain your memories…
Forum Thread: Amnesia: Memories Premium Edition (By Goczus,Inc)
---
Block It
iTunes Description
Don't let the puck escape! Close the cage by tapping the screen at the right moment when the puck is about to get out. Challenge your friends around you and through Game Center.

What is your best score?
Forum Thread: Block it (by Ketchapp)
---
Blocky Highway
iTunes Description
Blocky Highway is about racing traffic, avoiding trains, collecting cars and most importantly having fun. Collect coins, open prize boxes to get new cars and complete collections! Drive at full speed to score big and be the #1.

Crash time! Control your car after crash, hit traffic cars for extra score!
Forum Thread: Blocky Highway (by Dogbyte Games Kft.)
---
Cube Fall
iTunes Description
Control a cube on an endless free fall through an abstract and vibrant world filled with minimalistic obstacles and tight passages! Earn coins and unlock a wide variety of cubes, each with different specs and abilities. How far can you get?
Forum Thread: Cube Fall – Endless Free Fall (by Appsolute Games LLC)
---
Cube Worm
iTunes Description
Meet Cube Worm – the classic snake game experience with a twist of a cube. You thought feeding your worm and avoiding obstacles was hard enough? Try that on a cube that is constantly spinning and can take your worm out of sight.

Was it hard to realize whether to turn left or right? Try that with your head down! Cube Worm will test your patience and space orientation to the max. Can you grow your worm to a decent length?
Forum Thread: Cube Worm (by Craneballs s.r.o.)
---
The Deer God
iTunes Description
The Deer God is a breathtaking 3D pixel art adventure that will challenge your religion and your platforming skills.

It's a game about survival, reincarnation, and karma; all set in a breathtaking and unique 3D pixelized world. Feast your eyes on the beautiful lighting, day and night system, and vast landscapes.

Become one of the most beautiful animals on planet earth.

LIVE AS A DEER. SURVIVE AS A DEER.
Forum Thread: The Deer God (by Crescent Moon Games)
---
Democracy Quest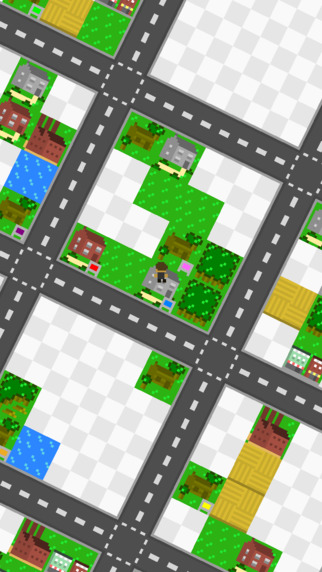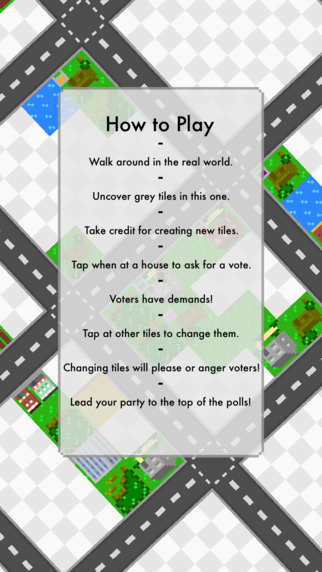 iTunes Description
Walk around in your world. Explore and win political prestige in another world!

Uncover blank tiles, or convert existing ones, to shape the world as you see fit. However, the real power is in the hands of the voters. Visit their houses to ask for a vote, but they might be less than willing if the world you help shape around them doesn't match up with their desires!

Compete with other players around the world to lead your party to the top of the polls!
Forum Thread: Democracy Quest – Walk. Explore. Rule! (by Steve O`Gorman)
---
Electro Ball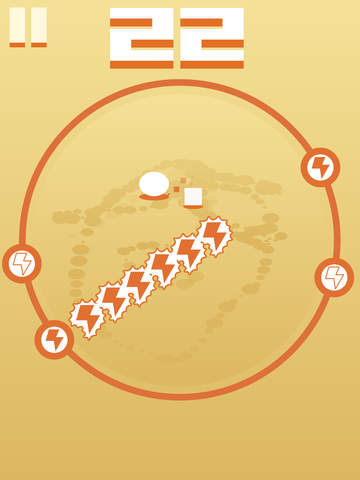 iTunes Description
Keep moving and stay safe in the Electro Ball arena for as long as you can. Collect items for points and go for the high score.
Forum Thread: Electro Ball – Avoid the Shocks! (by Retro Dreamer)
---
Food Street
iTunes Description
Welcome to Food Street, a fun new restaurant management game!

CREATE THE RESTAURANT OF YOUR DREAMS!
Set in a stunning 3D world, with delightful characters to meet. Have endless fun with a huge selection of fresh ingredients to collect and tasty dishes to cook from all around the world. Visit friends, trade items and play together in Food Clubs. Decorate with your own personal touch, and soon your restaurant could be world famous!
Forum Thread: Food Street (by Supersolid Ltd)
---
Goat Simulator MMO Simulator
iTunes Description
Coffee Stain Studios brings next-gen Goat MMO simulation to mobile devices. You no longer have to fantasize about being a simulated goat in a simulated MMO, your dreams have finally come true!

Features
* Five different classes: Warrior, Rouge, Magician, Hunter and Microwave
* Complete dozens of quests, level up a hundred times and play five different classes that's a ton of content you do the math
* Level cap is 101, 1 level higher than you-know-what
* There are even elves and dwarves like in that movie
* Stay a while and listen to Dumblebore the Grey in Twistram
Forum Thread: Goat Simulator MMO Simulator (by Coffee Stain Studios)
---
Jump Sky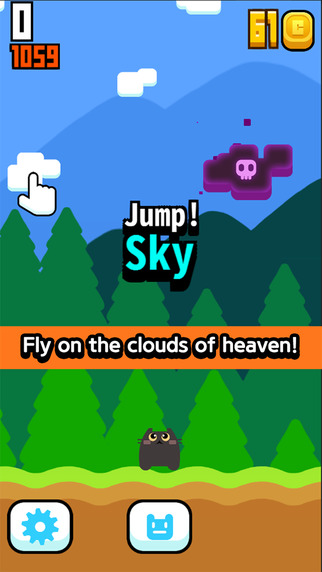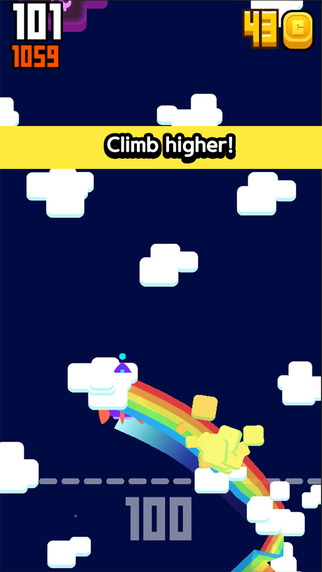 iTunes Description
Please try to jump toward successfully in touch with a sense
It is easy and quick addictive game

– More than 60 different styles of Character Collection
– Sense of speed to proceed in a simple and rapid progress
– Refreshing taste to continue to overcome obstacles
– Free !
Forum Thread: Jump Sky – Jump into the end of the sky! (by veinsoft) [FREE]
---
Legendary Warriors
iTunes Description
This is the story of how fire was won back. Gathering new companions, you must set out on a journey to find the lost flame. Making teams of up to three characters, you will fight against the mysterious "Argus" who possess a plethora of peculiar traits. While your warriors will fight automatically according to an algorithm, you can control the tide of battle by choosing how to raise your warriors, and where and when to use special abilities.

As you fight onward, your warriors will lose their HP, and they cannot dress their wounds until arriving at the next town. You must make good use of your small band of fighters, pushing forward to bring light to the towns which lie enclosed in endless night.

While the controls are minimal, the gameplay and strategy is very deep and enjoyable. Like reading an adventure novel, you will certainly be enchanted by the wondrous world that awaits.
Forum Thread: Legendary Warriors (by Oink Games Inc.)
---
Mazeing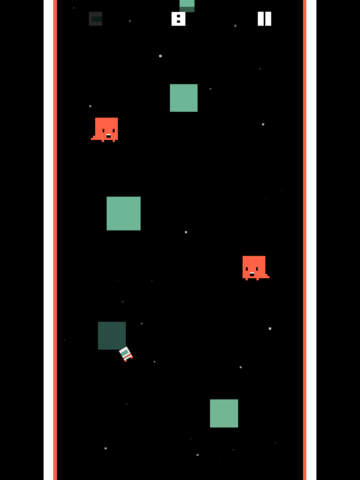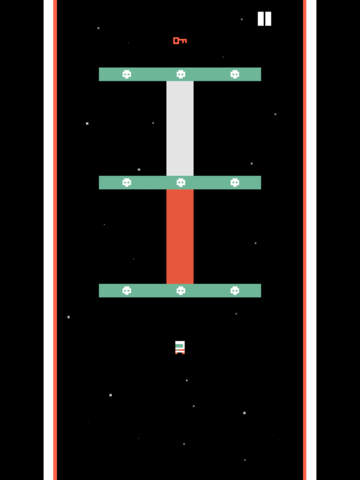 iTunes Description
Meditative, minimalist, #mazeing!

In this little game your job is to guide our tiny hero through an endless maze of asteroids, space whales and shifting gravity fields with his trusty jetpack. Dance to the rhythm of the Universe with simple one-touch controls.

Mazeing features 16 super hard challenge levels to unlock and more to come as a free update. There is also a global Game Center leaderboard.
Forum Thread: Mazeing (by Juha Pennanen)
---
Mister Smith & His Adventures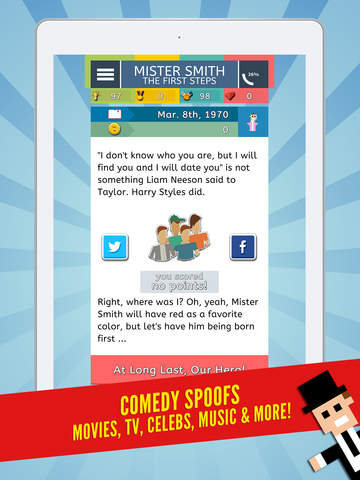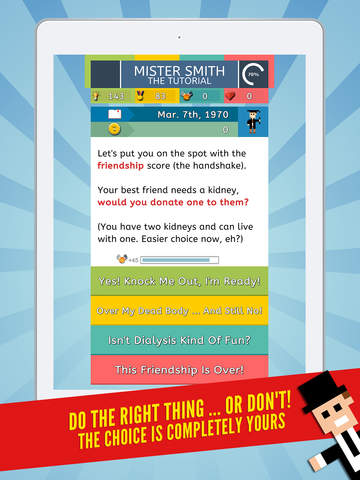 iTunes Description
The action-packed comedy adventures of Mister Smith, where you choose your own adventure!

Make your way through interactive comedy plots in Mister Smith & His Adventures where you decide how the adventure ends. Be clever or dumb, kind or evil, logical or insane – the choices are yours and each outcome is unique! Which is more important: your phone or your date? Who would you save: yourself or your cat? What is the capital of France? Oh yes – as well as the storylines there are trivia quizzes! Everybody loves quizzes!

If you like books where you make choices and experience what happens as a result, then Mister Smith is the perfect game for you! It's not complicated (assuming you have a working brain) but you control the plot. You're presented with options, you choose one and see the (often hilarious, we promise) consequences of your decisions.
Forum Thread: Mister Smith & His Adventures (by Ayopa Games LLC)
---
MMA Manager
iTunes Description
Take on the role of a MMA manager in the modern fight business. Manage your gym and build your fight team from the local scene to the heights of managing world champions in the top promotions.
• This is your fight team. Recruit fighters from multiple weight classes and hire coaches to train them.
• Negotiate with leagues, book fights, and guide your fighters up the ranks to win titles.
• Manage your fighters' careers, keep them happy but remember you can always get rid of them.
• Corner fighters and influence key moments in the fight.
• Deal with issues like missing weight, injuries, and PEDs.
• Upgrade and equip your gym with the best equipment to compliment your coaches.
• Fully simulated fighters and leagues that compete against each other as well as your fighters.
Forum Thread: MMA Manager (by Bit By Bit Games)
---
Plavee
iTunes Description
Super addicting! Simple! Minimalistic!

Make all that balls fall into the proper hole!

Enjoy! Beat your friends! Be the best!
Forum Thread: Plavee (by Andriy Zherebyatyev)
---
Pocket Pugilism – Physics Based Boxing
iTunes Description
Think you have what it takes to take on the best? Welcome to the ultimate boxing challenge. Pocket Pugilism is a game that will test your fighting skills and reaction times! It uses amazing physics to simulate A REAL BOXING MATCH! This is literally the most realistic boxing physics simulation known to man. Don't believe us? Try for yourselves!
Forum Thread: Pocket Pugilism – Physics Based Boxing (by Tillmania Limited)
---
QuizTix: BBC Comedy Genius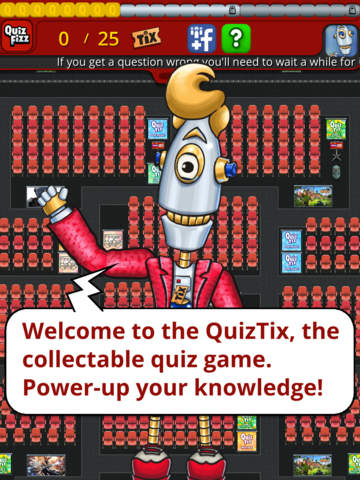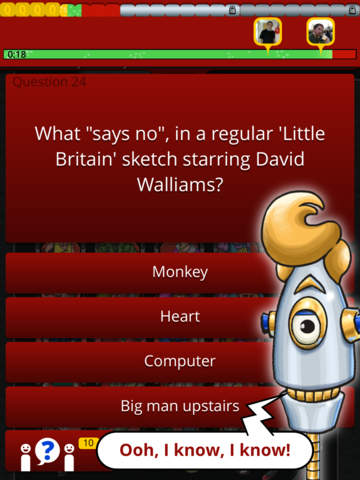 iTunes Description
The official BBC comedy quiz.

Power up your knowledge in QuizTix the collectable quiz game. Unique trivia gameplay that is fun and rewarding: answer questions to win Tix and build an audience. Collect bonuses, complete daily challenges and unlock achievements. Complete a block of seats to spin the wheel and win bonus Quiz Fizz and power-ups.
Forum Thread: QuizTix: BBC Comedy Genius (by QuizTix)
---
Power Ping Pong
iTunes Description
Do you wield your bat with zen-like focus or do your balls of fury give you a killer spin? Table tennis goes mobile with a twist in Power Ping Pong. Master your backspins and drop shots using intuitive and slick touch controls to outwit a series of oddball Kung Fu fighters – from sumo wrestlers to mad scientists and pandas.

Smash your way to the top in Arcade mode or duel with friends in frantic local and online multiplayer modes. Use lightening fast reflexes against lethal skill shots and use fun power-ups to break your rival's focus. Think you know your way around a paddle? Put those skills to the test against Yedai Sensei in Survival mode. Try and top the leaderboards or better yet, try and defeat Sensei himself!
Forum Thread: Power Ping Pong (by Chillingo Ltd)
---
Raider Rush
iTunes Description
Raider Rush is fast paced platforming game with super simple touch controls; Jumping and direction is controlled by taping the left or right side of the screen!

Help solve the mysteries of the two temple towers and restore world peace.
Adventuring will be a breeze with your fabulous purple sneakers, enhancing your running and jumping skills!
Forum Thread: Raider Rush (by Wilhelm Clemm)
---
Rift Commando
iTunes Description
When a rift in space is opened and a secret nuclear facility is robbed, its up to you to dish out justice and recover the nuclear isotopes that were stolen!
Build and customize your charactor, earn xp, upgrade your armory and battle powerful enemies to become the ultimate Rift Commando!
Forum Thread: Rift Commando (By Mark Otten)
---
Robototics
iTunes Description
Play Robototics! Robots has never been more fun or challenging. From the creators of the successful Moto Racing series and TableDrum.

Follow the testrobot Tink through the factory levels. Explore a small world of mechanincs, robots and cogwheels. Swing your way with mechanical arms while moving boxes, hopefully without dropping them. Attach and cut of the robot arms to move around. Help the clumsy, but adorable Tink.

Even if Tink only speaks robotic, his robot friends will be there to guide you during the different levels and worlds. Challenge yourself, solve the problems and complete the levels. Can you finish the last world and become an approved worker for Robototics?
Forum Thread: Robototics (By Dohi Sweden)
---
Rock(s) Rider – HD Edition
iTunes Description
Kick-start your bike, turn on the hard hitting rock music, throw yourself into the underground race and pull the impossible off! Mastering obstacles and risky traps wait for you on the hot tracks. Everybody will see you doing incredibly mad tricks! Grab the all bonus rewards. Race the boss or bet him on a trophy. Slide with the motorbike on dangerous constructions, go through adrenaline on a trike and show to everybody how far you can get with the Hill Climbing motorcycle. Or slow down the reality as in a movie… Show off, get respect among your friends and on the Global Leaderboards… Just enjoy unexpectedly REALISTIC and POWERFUL experience!
Forum Thread: Rock(s) Rider – HD Edition (by ECA-Games)
---
Run & Don't Get Fat!
iTunes Description
A surprisingly runner game with unique twists: fastest speed, the cube is scalable while eating food, it's triple times harder than any "impossible" games!

Help him jump his way through the ingenious and tricky levels we have designed for him!

[Run & Don't get FAT] will crazily challenge your skills and reactions in every split of seconds!
Forum Thread: Run & Don't get Fat! (by Pine Entertainment)
---
Scroodles
iTunes Description
Battle the 'Scroodles' in this fresh, fast, and fun word game! Take control of an eraser in his quest to defeat a group of mischievous drawings. Can you spell A-D-D-I-C-T-I-N-G?
Forum Thread: Scroodles (by Mad Sally Games)
---
Seashine
iTunes Description
How long will you survive in the abyss?

Dive now into the abyss, in an endless quest for survival. You are born as a fragile jellyfish, struggling to maintain a fading light in the darkness of the deep ocean caves. Explore this mysterious underworld and absorb all the light you find on your way to live a few more seconds. But be aware… As poetic as this place seems to be, bizarre creatures and plants lurk in the obscurity, waiting to take a bite of you!

Survival of the fittest inside nature's most well kept secret, the depths of the ocean.
Forum Thread: Seashine (by Pated)
---
SkillShot
iTunes Description
Show your skill and beat your friends in this fast-paced arcade game

• clean, crisp graphics
• fast and twitch-based gameplay
• easy to learn, hard to master
• flip the game area to fit your needs
• easy-to-understand picture-based ingame tutorial
• beat your friends and the world with integrated leaderboards
• test your expertise with challenging achievements
Forum Thread: SkillShot (by Newtronium)
---
SkyShield: Orb Attack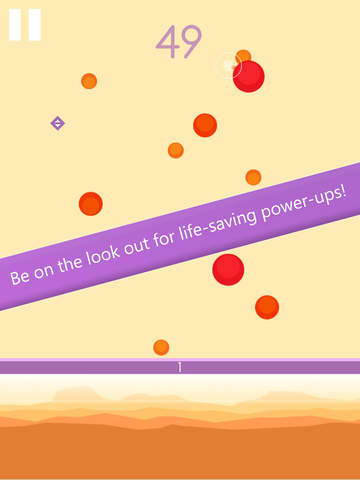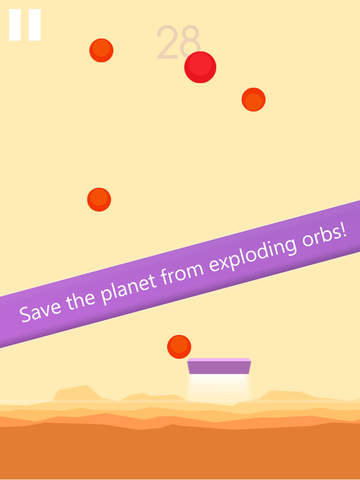 iTunes Description
Save the planet from the exploding orbs! Are you ready to take on the SkyShield? Your mission is to shield the planet from an onslaught of exploding orbs falling from the sky. Move the shield across the terrain to deflect and destroy them as quickly as you can.

Be on the lookout for boosters; they will benefit you in more ways than one, but don't get too comfortable! As the intensity of the invasion increases, you'll lose all sense of gravity and depth perception as you struggle to juggle it all.
Forum Thread: SkyShield: Orb Attack! (by Thumbspire Inc.)
---
Smart Cookie Cat
iTunes Description
Similar to Mahjong, but with a strategic dimension, this reflection game is one of a kind!
It's so easy to get started: you just need to collect all the objects by matching identical pairs. The game quickly becomes more complex though, as the path between two objects cannot be obstructed by obstacles and cannot have more than two bends. That's when things get tricky, but once you start, you can't stop!
Forum Thread: Smart Cookie Cat (by OUAT Entertainment)
---
Swap Cops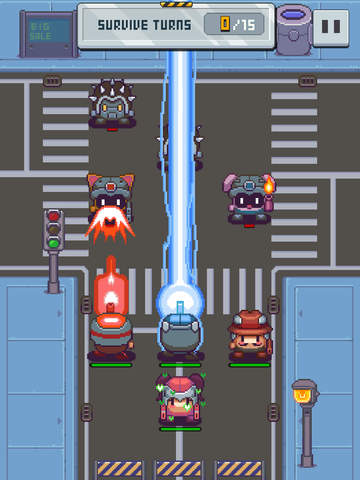 iTunes Description
Swap Cops is a casual turn-based strategy game. Build your team of mighty cops and blast your way through an endless supply of missions and enemies.
Forum Thread: Swap Cops (by Christopher Savory)
---
Trick Shot
iTunes Description
A game where all you have to do is throw a ball into a box, simple?

Trick Shot is a minimalist physics puzzler with 90 levels and an infinite supply of bouncy balls to get that perfect shot.
Forum Thread: Trick Shot (by Jonathan Topf)
---
Turtles
iTunes Description
Turtles, Flip them over! Welcome to Turtle Island.

Designed for children and adults alike, Turtles will challenge and stimulate your brain on a daily basis. The goal of the game, turning over all the turtles in the same position is easy and straightforward to understand. However as you progress through the game, you will be faced with levels of increasing difficulty. With over 5,000 free levels included in Turtles, your days won't be the same anymore.
Forum Thread: Turtles (by Magma Mobile)
---
Unkilled
iTunes Description
We are back again: UNKILLED is the best-looking zombie shooter ever made for mobile devices.

NYC is the center of the world's latest zombie outbreak. You are Joe, member of the anti-zombie unit WOLFPACK, a private military organization designed to find, track, and eliminate the zombie menace before it becomes global.
Forum Thread: UNKILLED (by MADFINGER Games, a.s.)
---
VoxelCity
[youtube][/youtube]
iTunes Description
Looking for a new city builder? Tired of social media anti-games with no strategy? Look no further! NO IAP EVER!

VoxelCity is a strategy game at its core. Balance your finances, keep your people happy, and provide them with the things they need. No micromanaging! The game is designed to have a board game feel. Don't be afraid to give the game a try. Optimized for almost any device.

Love SimCity? Then you probably hate the current crop of city building games available today. But this one is different. Build your city without ever waiting on timers or paying for any ephemeral IAPs.
Forum Thread: VoxelCity by Matthew Olsen
---
Voyagers the Game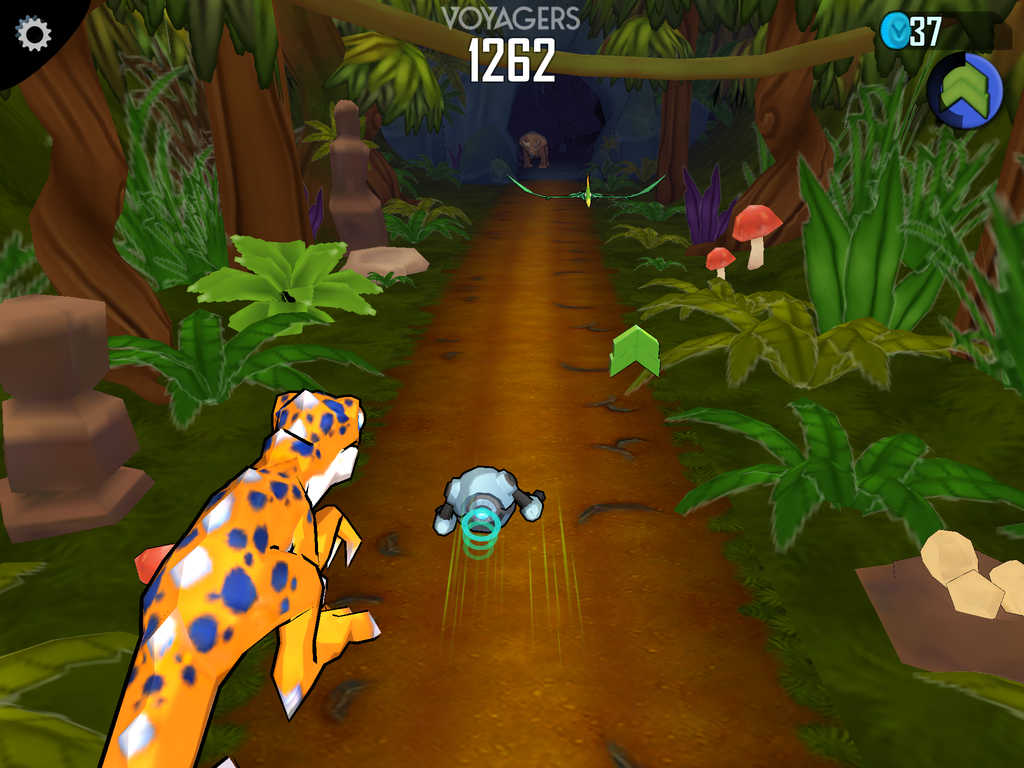 iTunes Description
The Voyagers game puts you right in the middle of all the action! Your home away from home is the Cloud Leopard ship, where you'll blast off for adventure on all six Voyagers planets!

Control your own Zrk commander, build and collect custom Zrk robots, test your science knowledge, maintain ship electronics, and complete dangerous Voyagers missions. Read the Voyagers book series for all the recon you'll need to master the game.
Forum Thread: Voyagers the Game (by PC Studio, Inc)
---
World of Warriors: Duel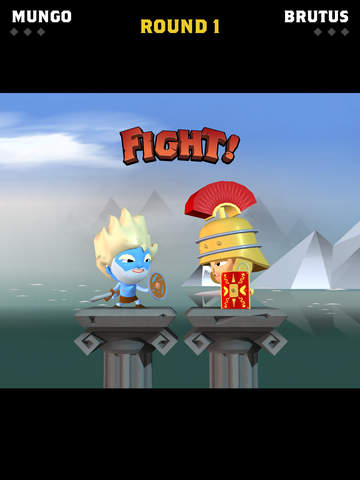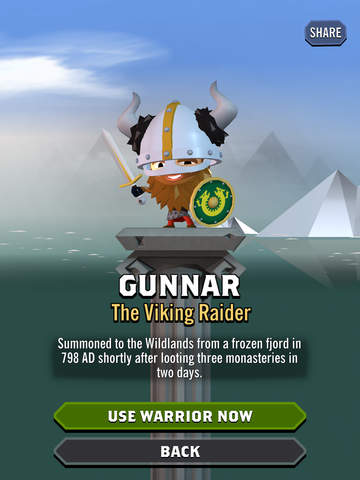 iTunes Description
Whose finger's fastest? Let battle commence in this simple but fist-bitingly tense reaction game! Ready… Steady… FIGHT!

Defeat countless warriors as you tap your way to triumph. Make mincemeat of Vikings, Romans, Ninjas and more! It's hilariously ruthless!
Forum Thread: World of Warriors: Duel (by Mind Candy Ltd)
---
Worms 4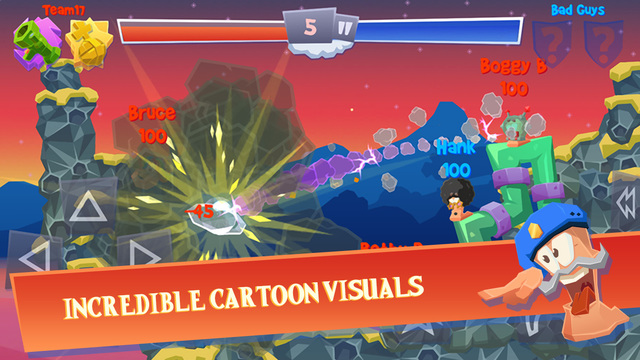 iTunes Description
When the guys and girls at Team 17 jump around and squeal with excitement, you know you are on to a winner. You see, the team who designed Worms 4 had you and your favourite device in mind when they created;

• Synchronous Multiplayer Matches: Battle against opponents from around the world with real time one on one online multiplayer matches!
• Shorter, more explosive matches to provide compelling bite sized gameplay.
• Streamlined menu systems to get you into game with a minimum of fuss.
• Add enriched cartoon visuals which look great even on the smaller screens.
Forum Thread: Worms™ 4 (by Team17 Software Ltd)
---
Z.O.N.A Project X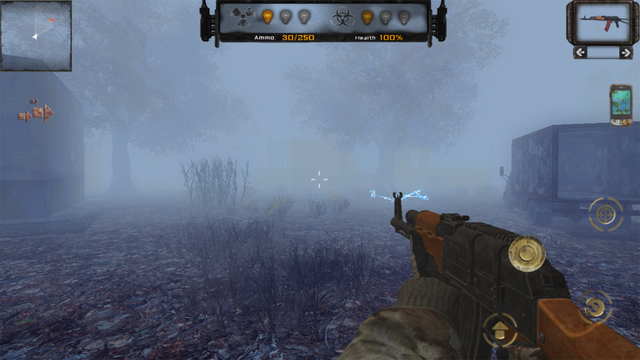 iTunes Description
Z.O.N.A Project X – shooter in the post-apocalyptic world.

Action in the game takes place in the nearest future where almost all the mankind was destroyed with the nuclear weapon. The earth became unsuitable for the normal existence. And only one group of people fights to survive in this hostile and dangerous world. Where the future of all the mankind depends on you.

Unpredictable plot, great graphic. Different kinds of weapon. Bloodthirsty monsters and greedy thugs – this is what is waiting for you in the Z.O.N.A Project X space.
Forum Thread: [NZ] Z.O.N.A Project X (by Igor Migun)