Hello everyone, and welcome to the week! It's time once again for our look back at the noteworthy updates of the last seven days. An odd mix this week, to be sure, but I think I've found a nice little grab-bag of updates for your consideration. Of course, you can keep an eye out for updates yourself using AppShopper Social (Free), the watchlist in the TouchArcade App (Free), or by participating in the TouchArcade forums, but this weekly summary is here to fill in the things you might have missed. Let's dig in!
The Sandbox - Building & Craft, Free A new monster has crashed The Sandbox, and he's adorably horrifying. Or horrifyingly adorable? I'm not sure which to go with here. Either way, get ready for Cutethulu and his Spawn, here to rain down meteors and transform living things into evil Aberrations. Remember kids, stay out of the sandboxes in Innsmouth.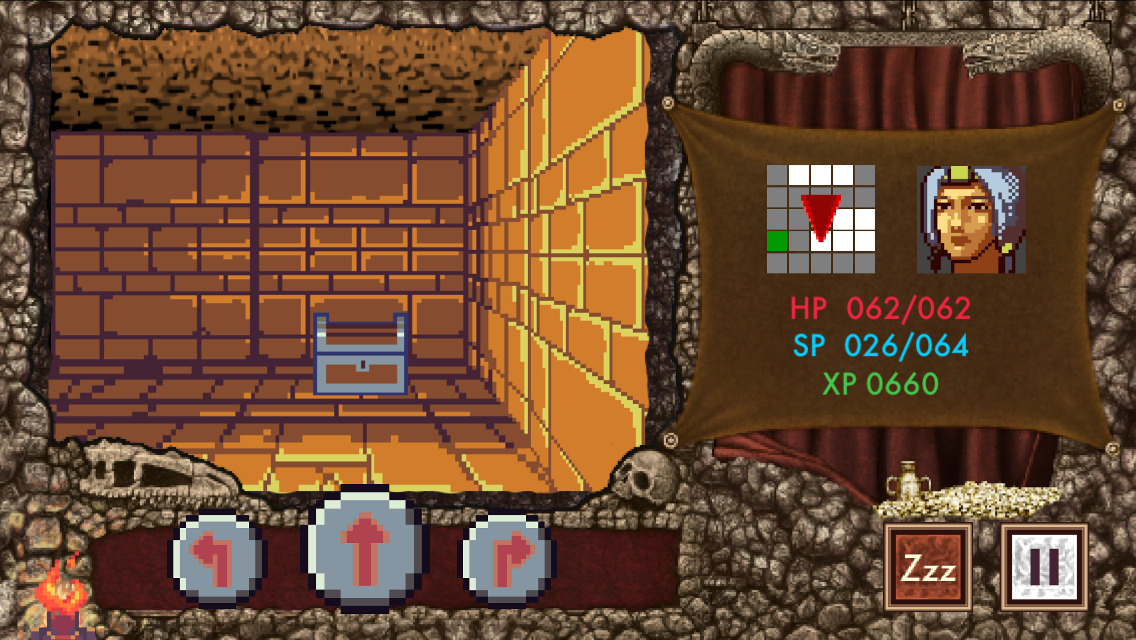 Mazes of Karradash, $0.99 Quirky dungeon-diver Mazes Of Karradash got a pretty nice update last week. You'll now sometimes stumble across altars during your travels, where you can sacrifice your current adventurer to give a bonus to your next one. The Calm Enemies scroll effect now lasts longer. The rest of the improvements are to the UI and overall performance. Loading times are faster, there are some new graphics and icons, and you can quickly use items without fishing in the menus. There are also indicators for when characters are ready to level-up, and your total gold pieces can be viewed from the status screen.
Heroes® of Might & Magic® III – HD Edition, $9.99 I know, I don't usually put simple bugfix updates in these articles, but I really like this game and I was pretty upset when the last update caused it to start randomly crashing. That has been fixed now, and as far as I can tell, it hasn't introduced any new problems. Yay!
Pinball Arcade Plus, $0.99 Oh now, this is an exciting one. Pinball Arcade's latest table is none other than The Getaway: High Speed 2. Designed by Steve Ritchie, this 1992 table was notable for using a gear shifter for launching the ball and playing a few mini-games. It was a pretty popular table, and is still quite well-regarded by pinball fans today. As usual, it's a $4.99 IAP to unlock it.
Special Tactics, Free STO got two updates in the last week, though as usual when that happens, the second was really just to fix problems that arose in the first. The upshot is that the game received skill-based matchmaking, two new multiplayer maps, new weapons and attachments, and a new gold system that allows you to open weapon crates with currency you earn in multiplayer and survival modes. The developer also did some balance tweaks and bug fixes.
Real Steel, $0.99 You know, I think I'd have enough trouble controlling a two-armed robot, let alone a four-armed robot. That's why I don't do robot battles, I suppose. The newest 'bot to make the scene in Real Steel is called Asura, and it brings its own challenge zone with it. Other additions include a new view mode to look at your robot collection in, some improvements to the UI that should speed things up, and new… exciting newsfeeds? Look, Reliance, I know there are all kinds of people out there, but I'm not sure anyone would call a newsfeed in a game 'exciting'. Nice try, though!
DomiNations, Free With the Asian launch of DomiNations comes some new nations to, er, dominate with. The first of the bunch is Korea, but the developer promises many more are to come. This update also improves army management, allowing you to train your troops more efficiently. Of course, there are also bug fixes and other tweaks, because who doesn't like those?
Darkness Reborn, Free It's an evocative title even though it describes something that happens every freaking day. The game is pretty neat, too, and the latest update adds a new character to the works. He's called Savage, and while I wish he was the Macho Man Oh Yeeeah, he looks more like Old Man Nier from Square Enix's cult console action-RPG. Except with a smaller head, or a bigger torso, or maybe both. The important thing is, he's a powerful guy.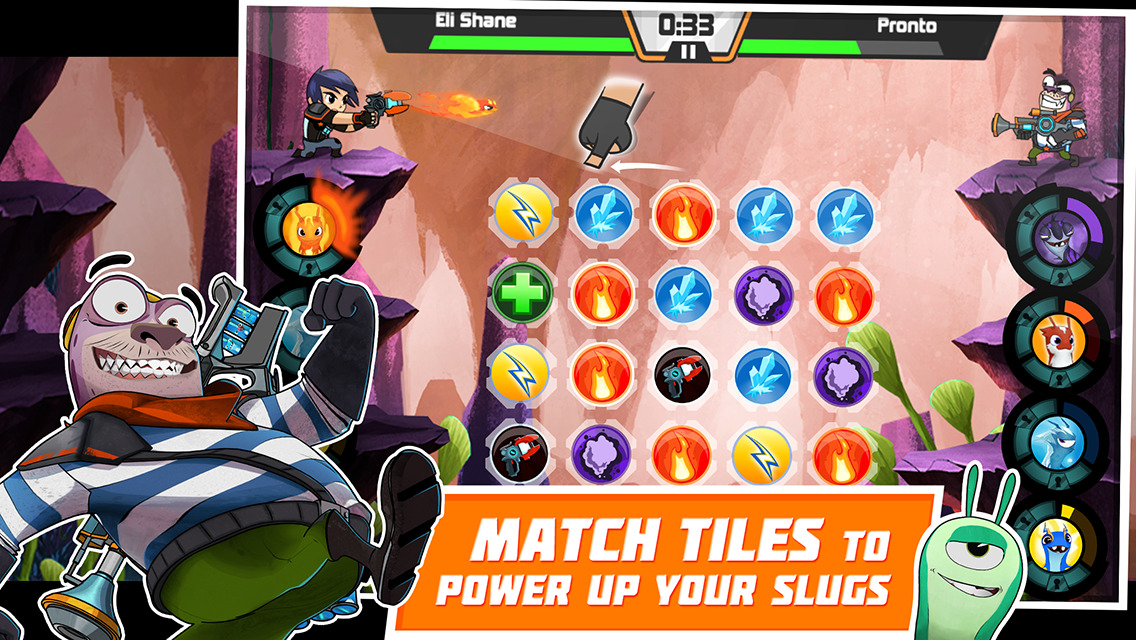 Slugterra: Slug it Out!, Free The matching puzzler based on Disney's popular TV show got a new chapter in its latest update. Found In Dreams takes you on an adventure in Eli's dream, which means none of this is real at all. Well, like, it was already in a game so it wasn't real to begin with, and the animated show isn't real either, so this is really triple not real, which I think snaps it back to real again? I don't know, friends, I failed reality algebra in high school.
Angry Birds Epic RPG, Free Well, we had Angry Birds in Sonic Dash, so I guess it only makes sense that we'd end up with Sonic in Angry Birds. The Sonic Dash event brings SEGA's mascot to the game, with a new illusionist class for Chuck waiting as the reward. The hat for that class looks like Sonic's blue spikes and has gold rings attached to it, in case you wondering what the connection was there. This update also increases the mastery level to 12, adds two new Chronicle Caves, and ups the level cap to 50.
Farm Heroes Saga, Free It's been a while since I put Farm Heroes in Update Mondays, and while I wasn't watching, the darned game jumped past the 1000-stage mark. This latest update adds 15 levels that bring the total to 1045. As you can guess, the animals you can rescue are starting to get pretty obscure. This time around, it's a tocororo, a hutia, and a snail. Sweet farm you've got there, friend. Very nice… plumage, I suppose.
Call of Duty®: Heroes, Free Well, what do you know? Call Of Duty: Heroes gets a new hero in the form of Gideon from Advanced Warfare. Gideon can use his Exo-Cloak and Sentry Turret to wreak havoc on enemy bases. Supply drops have also been improved, with better rewards and the ability to call them in more frequently. Extra items can be saved for a rainy day thanks to the new inventory system, as well. There are several other small improvements in this version, so feel free to check out the game's official forum for details.
Geometry Dash, $1.99 Geometry Dash's 2.0 update arrived late last week, adding in two new levels, a new gameplay mode, a bunch of new objects that you can use in the level designer, and a friend system. There are also a bunch of new achievements, some new art, and a significantly improved save and load system. Fans have waited a while for this one, so it's nice to see that it was worth that wait.
METAL SLUG DEFENSE, Free Tis the season for zombies! Because every season is the season for zombies in video games! Anyway, Metal Slug Defense is kicking off their Summer Horror Night event, which opens up a new event area populated entirely with zombies. If you manage to clear the area and rescue all the POWs, you'll unlock zombie version of some of the Metal Slug heroes. You can only get them for a limited time, so get on it!
Looney Tunes Dash!, Free In a move sure to rile up certain presidential candidates, Speedy Gonzales joins Looney Tunes Dash in this update. The new episode is called Speedy's Fiesta Grande, and it tasks both Sylvestor and the original super-fast rodent with clearing 15 new stages. Speedy naturally has a special sprint ability that allows him to dash through pinatas, dodge cacti, and more. There are also plenty of cameos from other Looney Tunes characters wearing appropriately-themed garb. Also, more hats!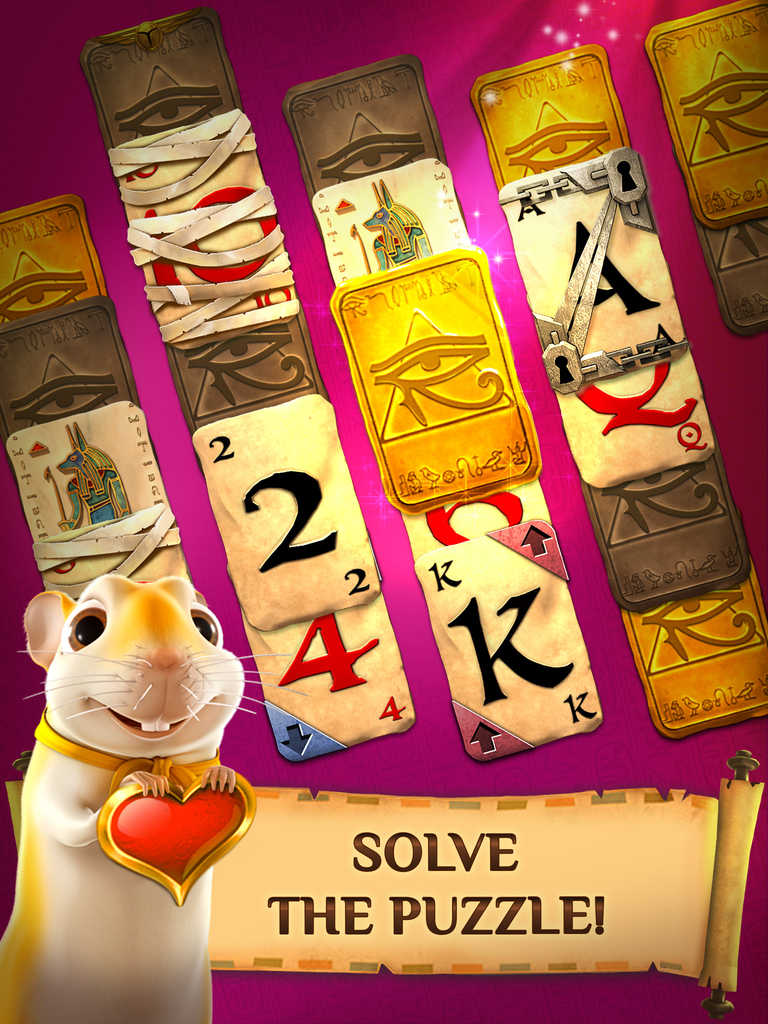 Pyramid Solitaire Saga, Free Uh okay, so Helena and Kingsley are now in Colorado, at Mesa Verde. I guess that's close-ish to San Francisco? They've been trapped in a labyrinth by the remarkably well-prepared sarcophagus thief, who unleashed Tobadzistsini, the Navajo god of war, on our hapless adventurers. What? I swear, every time I read the update notes for this game, I feel like that meme picture of Jackie Chan. Anyway, 20 new levels, dig in.
Cookie Jam: Match 3 Games, Free Okay, scary commenter who semi-frequently asks for Cookie Jam to be included, this one's for you! Cookie Jam looks awfully familiar, but I appreciate that it's hard to distinguish match-3s in screenshots these days. Last week, it got 20 new levels, bringing its total to over 1000. Now it only needs 8000 more, and I'll have a chance to use an incredibly tired reference!
Divide By Sheep, $2.99 Free content updates are awesome updates. Divide By Sheep's latest version adds the final world to the game, the World Of Ruins. It features oft-seen objects like portals, and lesser-seen objects like frying pans. Just watch out for Death Totems, as they don't sound like they're very pleasant at all.
Angry Birds 2, Free Everyone's favorite Angry Birds game got 20 new levels last week in its latest update. The theme of the new level set is Pigsyland, a pig amusement park with a pretty terrible name. Like, seriously, would you want to go to an amusement park called 'Humansyland'? Pig society is pretty confusing, probably due to the non-stop bird attacks. There's a new pig with this batch of levels, and he can apparently teleport around to avoid your senseless attempts to murder him in his own home.
Lara Croft: Relic Run, Free Lara Croft has had lots of practice running in her career, so it's no surprise she's taken quite well to the auto-runner genre. In the new update, you can find an item that allows you to double your coin intake on your current run, which is useful but not really something to get excited about. A little bit more exciting is the fact that achievements now net you precious gems instead of coins. If you find yourself short on coins, you can now exchange gems for coins, as well.
MARVEL Future Fight, Free It's time for Marvel games near and far to tie in with Marvel's big Secret Wars event running in their comics. Future Fight does so by adding three new characters and a bevy of new costumes. The developers have also added Battleworld, a two-on-two tag team PvP event. Unfortunately this update also makes it harder to unlock new characters, so it's no surprise it's going over like a lead balloon with many of the game's fans. Nevertheless, I begrudgingly give this game the coveted Update Mondays Most Spider-Mans Of The Week award, simply because they've gone and put symbiote Spidey front and center in the icon. Let it never be said that this is not the Marvel age of frivolous, arbitrary awards! The metaphorical celebratory vermouth, on the other hand, I offer to the fans. Drink up, friends.
Demon's Rise, $7.99 Demon's Rise is a pretty nifty little strategy RPG that just needs to plug a few more holes to really shine. Last week's update brings a bunch of bug fixes, camera adjustments, and UI improvements to the game, along with a new character class, the Dwarf Dragon Hunter. That's a dwarf that hunts dragons, not a hunter that goes after dwarf dragons. English is a weird language. His arrival brings the roster to an impressive 25 different units to choose from.
That about wraps it up for last week's significant updates. I'm sure I've missed some, though, so please feel free to comment below and let everyone know if you think something should be mentioned. As usual, major updates will likely get their own news stories throughout this week, and I'll be back next Monday to summarize and fill in the blanks. Have a great week!