Earlier this year, when Heroes Of Might & Magic 3 – HD Edition ($9.99) released for the iPad, I was hoping it would be the start of Ubisoft porting more of the classic Might & Magic games to iOS. The iPad version of the game had its share of quirks, most of which I outlined in my review, but it was a decent enough port of the game for those not interested in playing on their computers. Unfortunately, the game seemed to have stalled out a bit, getting a pretty quick update that introduced more bugs than it killed, followed by months of nothing. Imagine my delight when I saw that the game received a new update today that addresses most of those nasty bugs. Coupled with a sale that drops the price from its regular $9.99 down to $4.99, we might call this Heroes Of Might & Magic 3 HD's second chance.
Let's hope it takes flight this time, since aside from the fact that it's not quite up to par with the PC version in terms of content and usability, it's still a really great strategy game to play on your iPad. If you haven't played the series before, Heroes Of Might & Magic is an odd hybrid of RPG and strategy game that has you freely moving around maps searching for treasure, growing your forces, and powering up your hero in pursuit of a variety of goals. It's a rare case of a spin-off series that managed to carve its own path distinct from its parent, serving as inspiration for many games that came after. The third game in the series is probably the most popular, and is considered by many fans to be the best.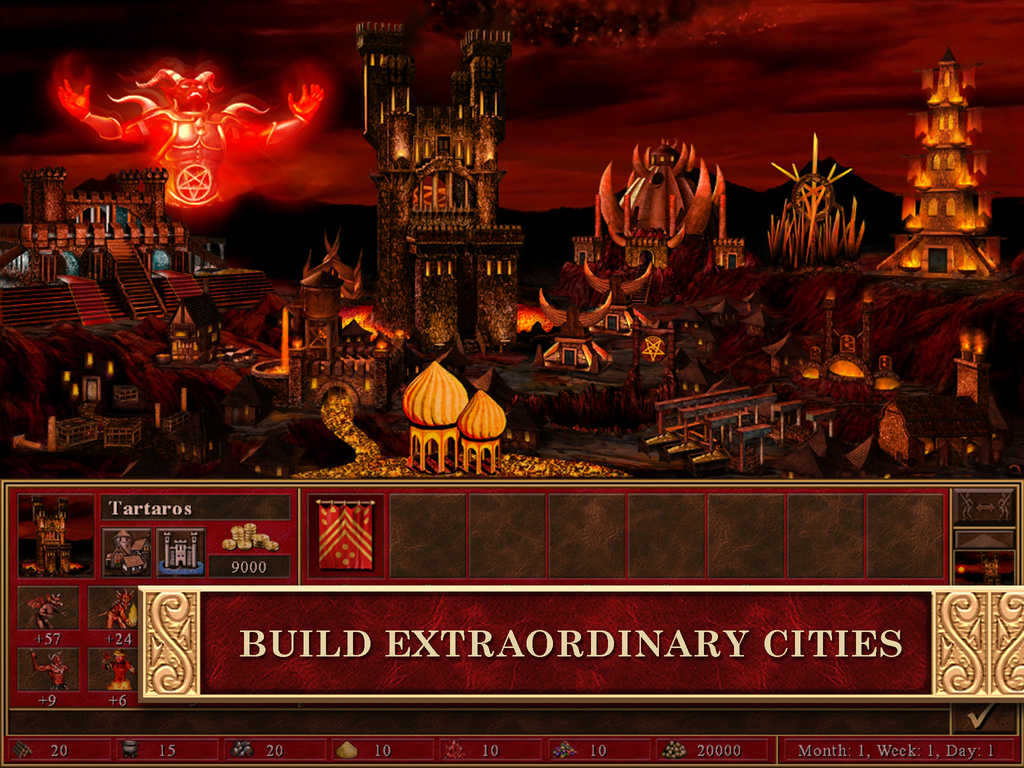 For $4.99, it's a great deal for any iPad-owning strategy fan, particularly those who don't mind missing out on the expansion content in exchange for being able to take the game with you easily. No word on how long the sale will be going on, so as usual, if you're interested, get it while it's hot. Personally, I'm just glad Ubisoft finally updated it. Now I can back to my late night campaigns without worrying about crashes.