Well here we are again with a new batch of iOS game releases, and it's pretty tough to call any week where Final Fantasy 7 releases on iOS a "weak week" (someone will anyway). Yes, after literally years of people pining for Square Enix's seminal PlayStation 1-era RPG on mobile devices, they've finally delivered. Eli took the iOS port for a spin earlier today and his impressions can best be described as "This is Final Fantasy 7 on my iPhone." Of course, if you aren't a Final Fantasy fan there's still plenty of other awesome stuff releasing tonight. Pac-Man 256, Demon's Rise, Galactic Keep, Winter Fugitives and more. Oh, and Burger – The Game! So check out the full list below and let us know what games you've got your heart set on.
UPDATE: A couple of late arrivals have been added to the list below, popular Flash game Happy Wheels and gorgeous retro-inspired racer Horizon Chase. Enjoy!
UPDATE 2: Well, another late arrival, the turn-based strategy mashup Pocket God vs. Desert Ashes is out now too!
---
Ace Maverick
iTunes Description
This summer, the arctic is the hottest place to be! Experience the rush of piloting a heavily armed helicopter through epic arctic landscapes. Protect your supply ships, shoot down hostiles and save the day.

Enjoy super straightforward controls, without the need to keep track of buttons. Just put down your thumbs and enjoy. More action packed levels to follow for everyone, for free!
Forum Thread: Ace Maverick (by Futureworks Studios)
---
Arnie: Collision Control
iTunes Description
With multiple randomized scenes, depicting Arnie's space adventure, simply tap your device to float up and swipe right to glide between the moon blocks. However, make sure not to collide into any moon blocks or run out of jet pack fuel! Arnie's loyal companion (Waffles) snuck along for the journey, not realizing the troubles that lied ahead. Together, you and Arnie can collect stars, unlock new characters and complete missions. Earn patches and share your high scores with friends!
Forum Thread: Arnie: Collision Control – (OUT NOW!)
---
Bike Dash
iTunes Description
Feel the rush as you ride your bike across hazardous trails avoiding obstacles while performing gravity defying tricks to reach the farthest you can.

The game combines authentic mountain bike downhill action with an extreme endless runner.

Earn extra coins by performing tricks and combos in huge jumps .
Level up to unlock more insane tricks and upgrade your gear.
Forum Thread: Bike Dash (by Twindigo)
---
Burger – The Game
iTunes Description
Make the highest burger ever!
One-button-action at its finest.

Throw a patty!
Throw another patty!
And another one!
Tons of unlockables!
Forum Thread: Burger – The Game (by Philipp Stollenmayer)
---
Clicker Heroes
iTunes Description
The massive hit game from Steam and PC browsers comes to mobile with new features! Clicker Heroes is the idle RPG that started the subgenre! Embark on your quest and begin a simple, yet incredibly fun adventure. Tap to attack monsters, hire and level up heroes to unlock their unique abilities. Slay monsters for gold, find treasure, and explore new worlds.

And introducing Clans and Immortals! Form clans with other players and lead clan-based boss raids against a new type of enemy: the fearsome Immortals!
Forum Thread: Clicker Heroes (by R2 GAMES USA CO., LIMITED)
---
Dead Synchronicity
iTunes Description
First, there was darkness. And then, the light came…

Michael woke up, not knowing who he was or what was happening around him. A strange plague drives people into distrust and despair. The pathetic remains of civilization live under the iron fist of the military.
Help Michael to save himself from his own crumbling reality.

Face a sick, merciless world that seems doomed. A world, where past, present and future ceased to exist.
Hurry!
Forum Thread: Dead Synchronicity (by Daedalic Entertainment GmbH)
---
Demon's Rise
iTunes Description
Enter the depths of the ancient city of Angor and prepare for battle. Form a mercenary party of adventurers, sell swords, rogue sorcerers and assassins and enlist with an army of Dwarves trying to retake their ancient homeland. Fight in a brutal campaign against goblins, undead, ratmen and the demon lords they worship.

Demon's Rise is a turn-based tactical game where players must lead a party of six heroes through the bowels of an underground city. Battles are intense affairs where the proper use of terrain and cover is as important as the choice of spell or attack.
Forum Thread: Demon's Rise – Turn Based, Tactical RPG
---
Dotello: Slide
iTunes Description
Dots are on the move!

Stay on the board, reveal the hidden rows.
Climb to the top, how far can you slide?
Forum Thread: Dotello: Slide (by Bulkypix)
---
Dungeon of the Endless
iTunes Description
Dungeon of the Endless is the awarded smash-hit Rogue-Like Dungeon-Defense hybrid game, in which the player and their team of heroes must protect the generator of their crashed ship while exploring an ever-expanding dungeon, all while facing waves of monsters and special events as they try to find their way out… so what could go wrong… open the door!
Forum Thread: Dungeon of the Endless (by Amplitude Studios)
---
Epic Dragons
iTunes Description
The dragons are under attack! Help them to defend their homeland by unleashing them on their foes. Use your abilities to launch explosive meteors and powerful lightning bolts upon those who would steal from the dragons!

Welcome to the world of Epic Dragons. You are the master of dragons and you need to help your fellow dragons out. Strategically place your dragons in order to block your enemies and collect 3 stars. This isn't tower defense, this is DRAGON DEFENSE!!
Forum Thread: Epic Dragons (by Adam Reilly)
---
Final Fantasy 7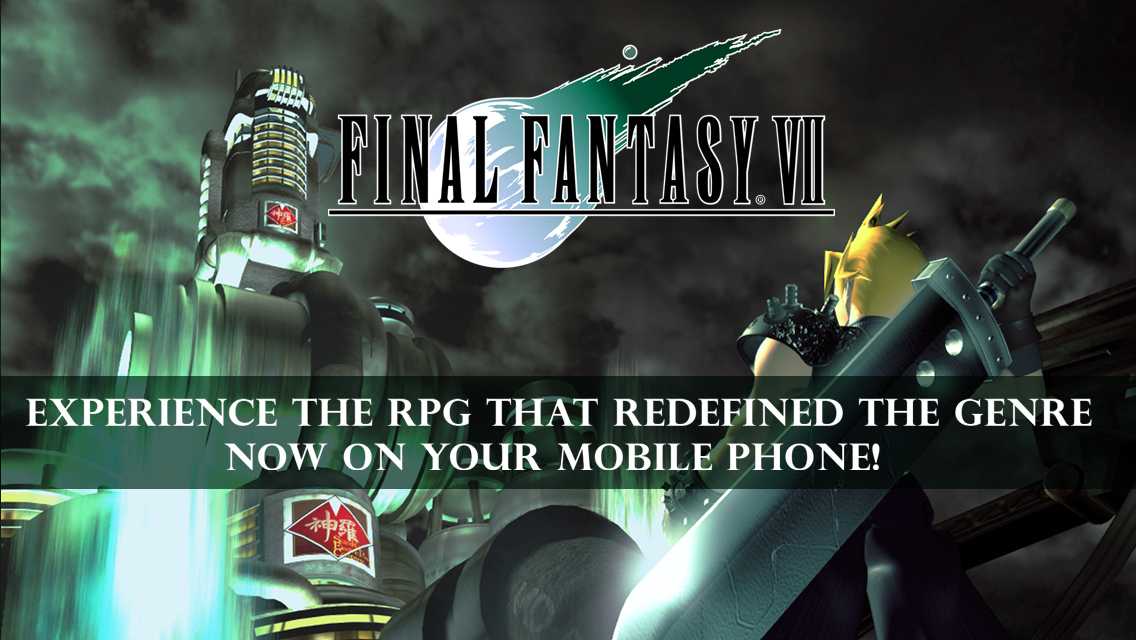 iTunes Description
The first Final Fantasy to feature 3D backgrounds and CG movie scenes, this dramatic tale continues to be loved by numerous fans around the world. Battle stages also appear in full 3D for the first time, bringing an even greater sense of awe and spectacle to combat!

Customize your characters in any way you like using the fantastic "material" system that allows endless combinations of spells and abilities.

This product is a port based on Final Fantasy VII for PC (No changes or additions have been made to the story).
Forum Thread: FINAL FANTASY VII (by SQUARE ENIX INC)
---
Galactic Keep
iTunes Description
Galactic Keep is a sci-fi, tabletop-styled, role-playing game. Investigate exquisite maps in a richly described world, free to roam where you want, exploring at your own pace, for hours!

ROLL A CHARACTER AND BEGIN YOUR QUEST!
Forum Thread: Galactic Keep (by Gilded Skull Games)
---
GameStart 2015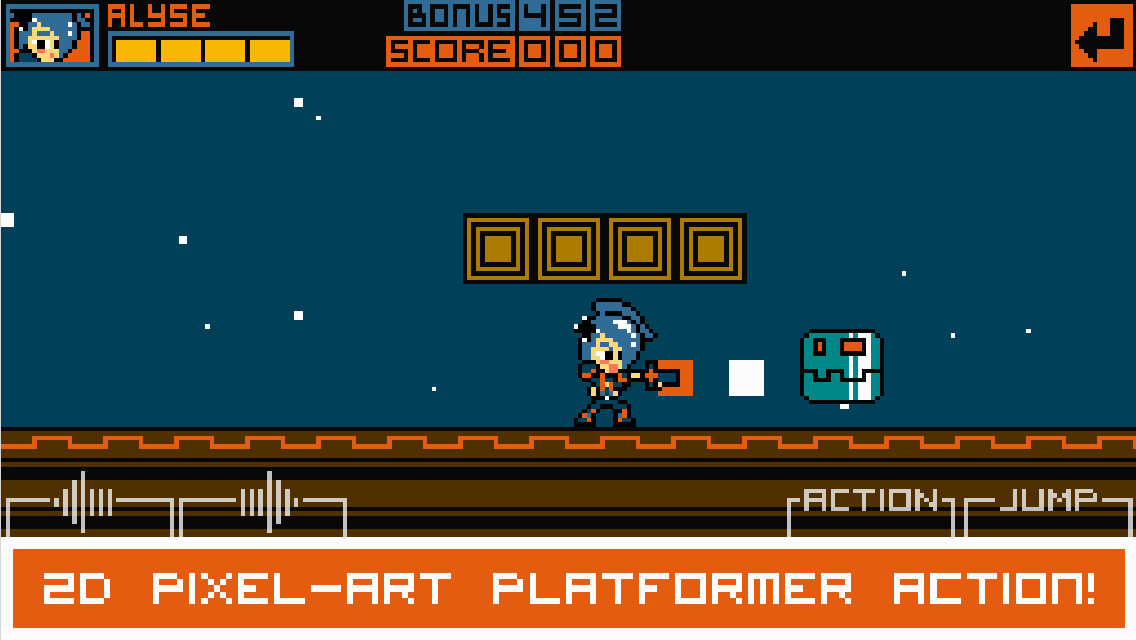 iTunes Description
A mysterious figure has been sabotaging games, taking the fun out of them and making them almost impossible to play. GameStart's resident gamer girl, Alyse, dives in to fix things and needs your help to get to the bottom of this!

Fight your way through increasingly challenging enemies to unlock new stages and bosses. Hit high scores and collect stars to unlock more allies to aid in Alyse's battle with this sinister character.

Look out for in-game cameos by gaming personalities like Street Fighter pro player Xian, and game franchises from Witching Hour Studios, Daylight Studios and more! Can you identify them all?
Forum Thread: GameStart 2015 (By eliphant)
---
Glow Monsters
iTunes Description
Eat all of the cubics, evade the monsters and survive… in Glow Maze!
A great new Pac Man styled arcade game for 2015!

Rotate the bridge to switch the path's direction.
Survive until you eat all the cubics in each maze.
Various glow monsters with special skills will try to catch you,
escape from them using the rotating bridges and give the monsters the slip!
Forum Thread: Glow Monsters (by Crescent Moon Games)
---
Happy Wheels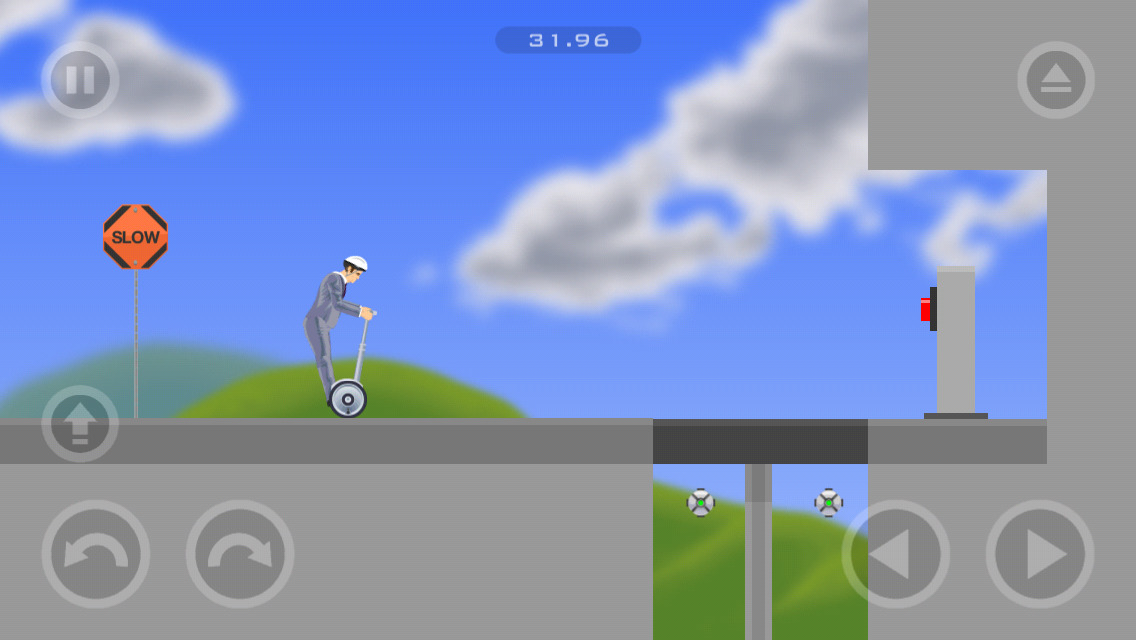 iTunes Description
Happy Wheels is a side-scrolling, physics-based, obstacle course game with over a billion plays online and is now available for your mobile devices. Assume the role of your inadequately prepared racer and ignore severe consequences in a desperate search for victory.

The initial chapter features Business Guy riding a personal transporter.
Forum Thread: Happy Wheels (By Jim Bonacci)
---
Horizon Chase
iTunes Description
• A LOVE LETTER TO RETRO GAMING FANS
Horizon Chase is a racing game inspired in the great hits of the 80's and 90's: Out Run, Lotus Turbo Challenge, Top Gear (SNES), Rush, among others. Each curve and each lap in Horizon Chase recreates classic arcade gameplay and offers you unbound speed limits of fun. Full throttle on and enjoy!
Forum Thread: Horizon Chase – World Tour (by Aquiris Game Studio)
---
K.U.B.E.
iTunes Description
SUPER ADDICTIVE ONE-TOUCH JUMPING ACTION!
Come join us in this epic adventure "video game" set in outer space!
Guide the K.U.B.E through the galaxy by making sure it lands safely on the platforms.
Tap to dive towards the platform. And if you make a perfect bounce you'll jump higher and further!
How far can you go?
Forum Thread: K.U.B.E (by Blackbeard Games)
---
Ocopoco
iTunes Description
Ocopoco is a fun and relaxing puzzle game from the creator of Triangulae, this time with circles, circles, and more circles. Swipe. Grow. Pop. Score.

Choose from two different game modes:
*Color: where you have to swipe circles of the same color together;
*Size: swipe only circles of the same size together.

Enjoy!
Forum Thread: Ocopoco (By Ricardo Fonseca)
---
Pac-Man 256
iTunes Description
PAC-MAN 256 is the maze that never ends. But the Glitch is coming for you…

FEATURES:
● PAC-MAN perfectly reinvented for your mobile phone or tablet
● Outsmart ghosts with over 15 ridiculous power ups: Laser, Tornado, Giant and much more
● Stay ahead of the super-villain lurking in PAC-MAN since the beginning: The Glitch
● Take on a new gang of revived retro-ghosts including Sue, Funky, and Spunky
● Waka waka on PAC-DOTS and string a 256 combo for a super special surprise
● Controller support
Forum Thread: PAC-MAN 256 – Endless Arcade Maze (by BANDAI NAMCO Entertainment Europe)
---
Pocket God vs. Desert Ashes
iTunes Description
It's "Clash of the Titans!" Or, rather, "Clash of the Pygmies and Landians!" In cooperation with Bolt Creative, Nine Tales Digital brings you a new spin on their popular Desert Ashes turn-based strategy game, guest starring a powerful Pygmy army defending their territory. The Desert Ashes Landians have passed through a magical portal to the remote islands of Pocket God. The Landians' victory over the indigenous Pygmies isn't as assured as they think. Even with their futuristic weapons, the Landians face a resourceful foe armed with spears… who are in turn allies with head-hurling zombies and sharks shooting laser beams!

Play as single player with over 10 hours of game play, or as multiplayer with unlimited play! Level up your army and become Lord of the Pygmies!
Forum Thread: Pocket God vs Desert Ashes
---
Puzzlemancer
iTunes Description
Match hexagons to cast spells at your enemies in this hexciting game of magical combat.
HEXECUTE THE UNWORTHY using a diverse arsenal of magic spells!
HEXTEND your gameplay and unlock playable characters with their own unique spells!
BECOME A HEXPERT of timing, strategy, pattern recognition, and a fourth thing!
HEXPLORE HEXOTIC LOCALES including: Forest! Desert! Ruins! More!
HEXEMPLIFY HEXCELLENCE and crush your friends' high scores!
NO HEXCUSES. It's free!
Forum Thread: Puzzlemancer (By Anomaly Labs)
---
Sheeperzzz
iTunes Description
1 sheep… 2 sheep… 3 sheep…

Stop snoozing, time your taps and jump over your fellow sheep to wake them up.

Tap to jump, tap and hold to double jump!

Be careful and try not to bump into anything, that will only give you a headache. How far can you get?
Forum Thread: Sheeperzzz (by Ketchapp)
---
Skydoms
iTunes Description
Lead a team of legendary fighters in the most ingenious RPG quest, prove yourself in epic battles and unveil the long-lost secrets and powers buried in the ancient flying islands of Skydoms.

Forget everything you think you knew about match-3 puzzle RPGs, Skydoms will blow you away with its signature gameplay! Unique and delightfully crafted art and animations take the genre to a whole new level.
Forum Thread: Skydoms (by Etermax)
---
Squadron – Bullet Hell Shooter
iTunes Description
Become a Master of the Galaxy with Squadron ! Squadron is a classic Shoot'em Up. Your goal will be quite challenging as you will have to save the Universe from its evil enemies. Aboard your spacecraft, you will have to get rid of a large number of enemies while dodging their attacks. Will you be skilled enough to understand your enemies strategy and attack patterns?

In this "bullet hell" shooter game, you will be faced with an increasingly large number of projectiles and enemies. As the game progresses, you will earn the right to upgrade your spacecraft to bring it to full lethal capacity. The game is packed with 30 breath taking levels giving you hours of fun for you and your friends. The Galaxy's future is now in your hands. Download Squadron today!
Forum Thread: Squadron – Bullet Hell Shooter (by Magma Mobile)
---
Star Catch Galaxy
iTunes Description
We may never know what became of Bucky Dinson, but we do know what has become of his beloved "Star Catch Galaxy." Stars still fall freely…but now Star Catchers from near and far have come to catch stars and make their own dreams come true.

It's not only the dreamers there either…Merchants looking to cash in; Pirates looking to plunder; Aliens looking to help or harm; Police hoping to protect. Now is the time for you to join them and catch your own dreams in Star Catch Galaxy!
Forum Thread: Star Catch Galaxy (by Kumkwat Entertainment)
---
Super Turtle Climb
iTunes Description
Super Turtle Climb is an endless stair climbing action game that you can learn in seconds but will keep you entertained for days!

Navigate our green-shelled hero over dynamically generated steps one careful jump at a time.
But watch out! The Evil Dr. Karnickel is out to thwart your climbing adventure with his new and improved Red Spikey Things of Doom!

Don't let the fact that he's a pink bunny fool you–he is bad news. And the bottomless holes are bottomless! Super Turtle Climb controls are intuitive and easy to learn. You might even think about turning pro after the second or third jump.
Forum Thread: Super Turtle Climb – Arcade Stair Climbing
---
Tiny TrackZ
iTunes Description
From the award winning authors of the hit games Flick Fishing, Any Landing and SlotZ Racer comes our new game, Tiny TrackZ!

Try and solve the railway shunting puzzle as fast and in as few moves as possible. It's different each time and as you solve more of them there are fun and challenging new special trucks that can appear in the puzzle!

Each puzzle you complete will also reward you by unlocking some new scenery for your train set, a new truck, a new engine or even a new train set! We also throw in a little light train spotting 🙂
Forum Thread: Tiny TrackZ Classic shunting puzzles
---
Twins Dash
iTunes Description
Twins Dash is an one-tap challenging game. All you have to do is tapping to make characters jump and avoid obstacles. Oh yes, characters! You have to control 2 characters running on 2 lanes at the same time! Double the fun!

It's all about timing and deciding. Sometimes you have to use your brain to figure out how to get through. Just try again and again and again. Each chapter has an unique gameplay, so you won't feel bored. Enjoy exploring the world of Twins with simple, colorful chalkboard-like graphic
Forum Thread: Twins Dash (by Thang Le)
---
Winter Fugitives
iTunes Description
WINTER FUGITIVES is a stealth game that will put all your skills to the test to run away from an isolated prison in the mountains. As the last inmate from your ward to join the unexpected escape, you'll have to find your way under a snowstorm and through the barricades.

Avoid being seen by the guards, attack them by surprise or bribe them with the money you find on the way. You will also get a chance to free several captured inmates, and get information to unveil the secret behind a prison break that seems a little too perfect…
Forum Thread: Winter Fugitives – a stealth prison break game (by HeavyBoat SRL)