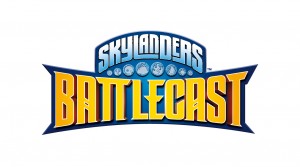 If you have young children (or are one), you probably already know all about the Skylanders games, Activision's franchise that's managed to merge physical toys with video gaming and has made a fortune from it. After announcing Skylanders Superchargers, the Skylanders game that will bring all kinds of vehicles to the base game, Activision announced a new game today, Skylanders Battlecast, a F2P Card Battler for mobile devices. According to the announcement, this new game will allow players to fight each other using their favorite heroes from the Skylanders universe. I've seen quite a few young ones talk about their Skylanders heroes quite a bit, so I think the idea of letting them bring those heroes to battle is a smart one and, probably, a great, new source of revenue for Activision.
The game will offer both a single player and a multiplayer mode, allowing gamers to play the game as they desire. Skylanders Battlecast will once more blend the physical and the digital as players can assemble their teams by collecting both digital and physical Battle Cards (that can be scanned into the game). Also, in what sounds like a smart idea, when two Battle Cards are scanned side-by-side, players will be able to use Augmented Reality to fight each other. Even I get excited by that idea, and I've never played a game of the franchise before.
Activision claims that it brought in a team of physical card experts to help with the game design. The game won't be arriving until next year, but Activision plans on releasing a preview app on September 20th for both iOS and Android to demonstrate what the game will be all about. You don't have to be an industry expert to figure out that this game will probably be a hit since it's F2P, which means many will at least try it, and takes advantage of the capabilities of mobile technology.