Hello everyone, and welcome to the week! It's time once again for our look back at the noteworthy updates of the last seven days. It's quite a mixed bunch this week, I have to say. That means there's a little something for just about everyone! Of course, you can keep an eye out for updates yourself using AppShopper Social (Free), the watchlist in the TouchArcade App (Free), or by participating in the TouchArcade forums, but this weekly summary is here to fill in the things you might have missed. Let's dig in!
Silversword, $3.99 Let's start things off with an RPG, because it's my column and that's how I roll. Silversword, one of the better Bard's Tale-type games on iOS, received an update this week that improved its VoiceOver compatibility for visually impaired gamers. Another small but crucial fix is that certain items required for quests are now flagged so that you can't drop them. Several bugs were addressed as well.
Zaccaria Pinball, Free Zaccaria Pinball has quietly hammered itself into one of the best pinball apps on the App Store. The new version adds the Universe table to the game and makes an assortment of bug fixes on other tables. Two of the existing tables even got redrawn artwork for the playfield.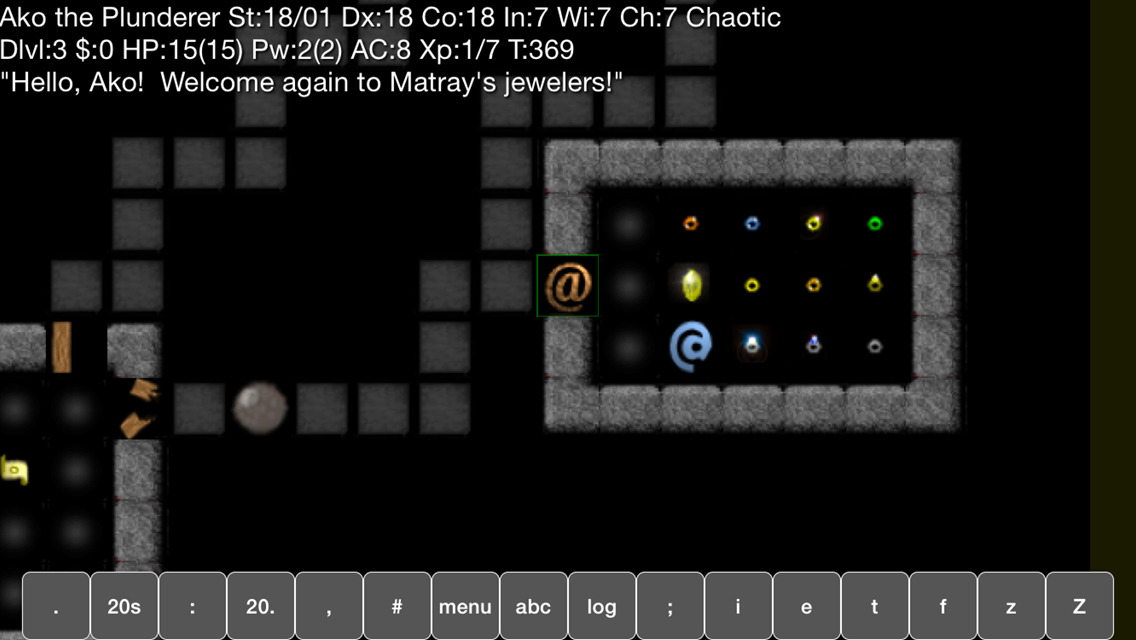 iNethack2, Free There are lots of great choices for roguelikes on iOS, but sometimes you just can't beat the classics. iNethack2 updates this week with a bevy of bug fixes and a new tileset to play with, the popular Nevanda set.
Pixel Dungeon, $2.99 That said, if you want something a little more modern in a roguelike, you can't go wrong with Pixel Dungeon. The latest version fixes bugs with the iPhone 6 family and adds landscape mode to the game. Unfortunately, it's a little more unstable now when the action gets heavy, so be mindful of that.
Geometry Wars 3: Dimensions Evolved, $9.99 Geometry Wars 3: Dimensions was already a great game to have on the go, but it's even better with the Evolved content update. You get 40 new levels to play with on 5 new grids, along with some new modes and bosses. Hats off to the developer for this top-shelf port.
Wedding Escape, Free Frankly, I'm surprised at how many characters seem to want to escape their own weddings. Wedding Escape adds 10 new secret characters to the roster, along with 7 new levels and enemies, an upgrade system, and various other options and tweaks. There are some new achievements, too.
Solipskier, $0.99 Some updates have too many things in them to list, making it hard to fit them into a single paragraph in these articles. This one is not one of those updates, which is why I'm writing all kinds of filler text before getting to the point that Solipskier has been updated to work with iOS 8. Do you need anything more from an update than that, though?.
WWE Immortals, Free Immortals is kind of getting overshadowed these days by its stablemate Mortal Kombat X, but that doesn't mean it isn't getting big updates. Following the pattern of adding one legend and one modern wrestler, this time around we get none other than Hulk Hogan and Bray Wyatt. The characters will be available via challenges and multiplayer tournaments, but if you don't want to wait, you can shell out some big bucks ($29.99 each) to get them early in the character packs that have been added to the shop.
Fallout Shelter, Free The huge success of Fallout Shelter has come as a surprise to many, but probably to Bethesda most of all. What was likely intended to be a modest little promotional tool for Fallout 4 managed to become a major hit in its own right. The problem with all of that is the game is pretty light on content at the moment, and this first update doesn't really help. Some of the worst bugs have been addressed, at least, particularly the one where pregnant women weren't giving birth, but the only new content is a feature that allows you to take a picture of the screen. You know, like you already could by using the system-level command. Oh well, hopefully more stuff is coming soon.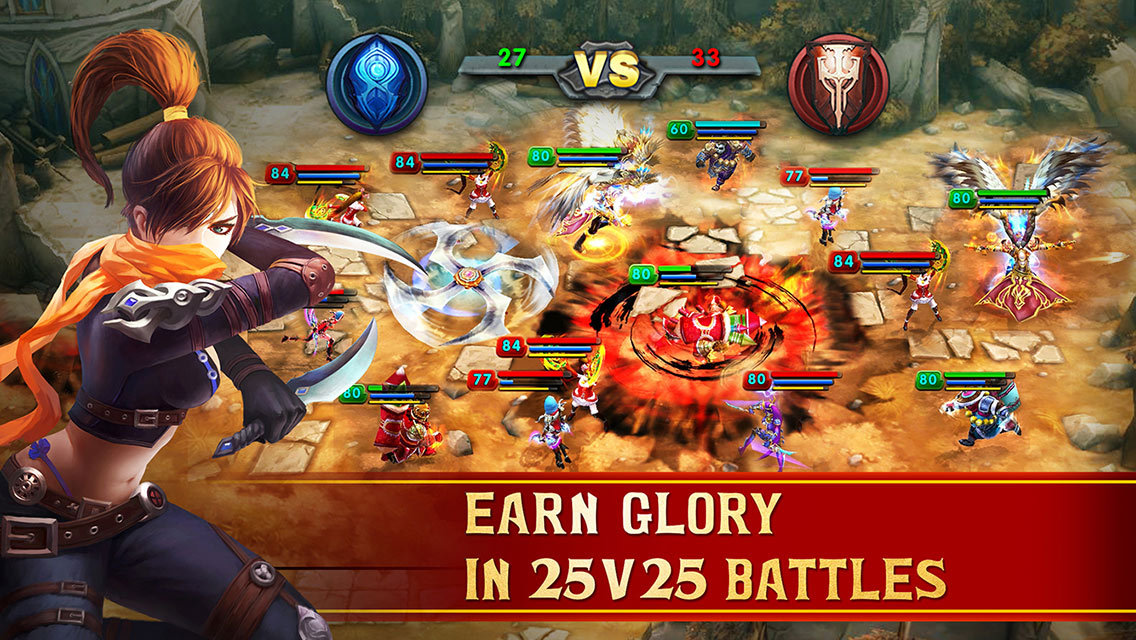 Taichi Panda, Free Not sure how comfortable I am with a panda wielding a gun, but I may have to make peace with it in the future. Taichi Panda has a new class, the gunslinger, and while he's not a panda, he clearly shops at the same stores as Devil May Cry 3's Dante. And maybe Devil May Cry 4's Uncle Dante. I hear Vash The Stampede owns the shop. Anyway, gunslinger is here, and so are the new Battle Royale matches, which offer ridiculous 25-on-25 battles. If that's not enough, there's also a new PvP League mode.
The Witcher Adventure Game, $5.99 The Witcher Adventure Game is arguably the App Store's finest video game based on a board game based on a video game based on a book. The rules take a bit to come to grips with, but after that, the only detriments to your good times are the performance and spotty AI. Or should I say, "were", because this update improves both of those things and makes a bunch of bug fixes on top of that. Not bad! Now, how about a port of one of the RPGs?
Doodle Jump DC Super Heroes, Free At this point, I feel like we should rename this game Doodle Jump DC Superhero. The new update adds the Mad Hatter and his henchmen, but still nothing outside of Batman's corner of the universe. At this rate, we're never going to get Ambush Bug.
Brigands and Barbarians HD, $2.99 Brigands & Barbarians hasn't gotten much attention, but it's a pretty fun RPG with some interesting mechanics that call back to the classics. The new version adds traps, fixes it so that thunderstorms don't hurt Thor because seriously, he's Thor, and updates the game for full compatibility with iOS 8.3 and up. There's also an extra treasure chest in each dungeon. Who doesn't like extra treasure?
SBK15 - Official Mobile Game, Free The official game of the Superbike World Championship offers up a most curious update this time around. Tying into the new Mission Impossible movie set to release in theatres at the end of this month, you can play a special mode where you take on the role of an IMF agent racing against the Syndicate in Casablanca. The prize is apparently some classified intel. I, uh, I don't really know what's going on here, friends, but I'm anxiously awaiting the inevitable Terminator tie-in for NBA 2K15.
Pet Rescue Saga, Free The tyranny of Pet Rescue Saga continues unabated, my friends. A whole new episode with 15 new levels, bringing the total number of levels above the 1,000 mark. Apparently there are also more Pet Islands adventures involving weather reports, and I also see a timely reference to Pop/American Idol in the update notes. Reminder that if given half a chance, Dave the Puppy will destroy you, your family, and everyone you care about. And he'll do it without a shred of remorse.
Sentinels of the Multiverse, $0.99 Sentinels gets its second main expansion with this update. Infernal Relics costs $4.99 and includes a whole bunch of new content. This update also brings some overall improvements to the UI, some new music in Mini-pack 1, as well as other bug fixes and improvements.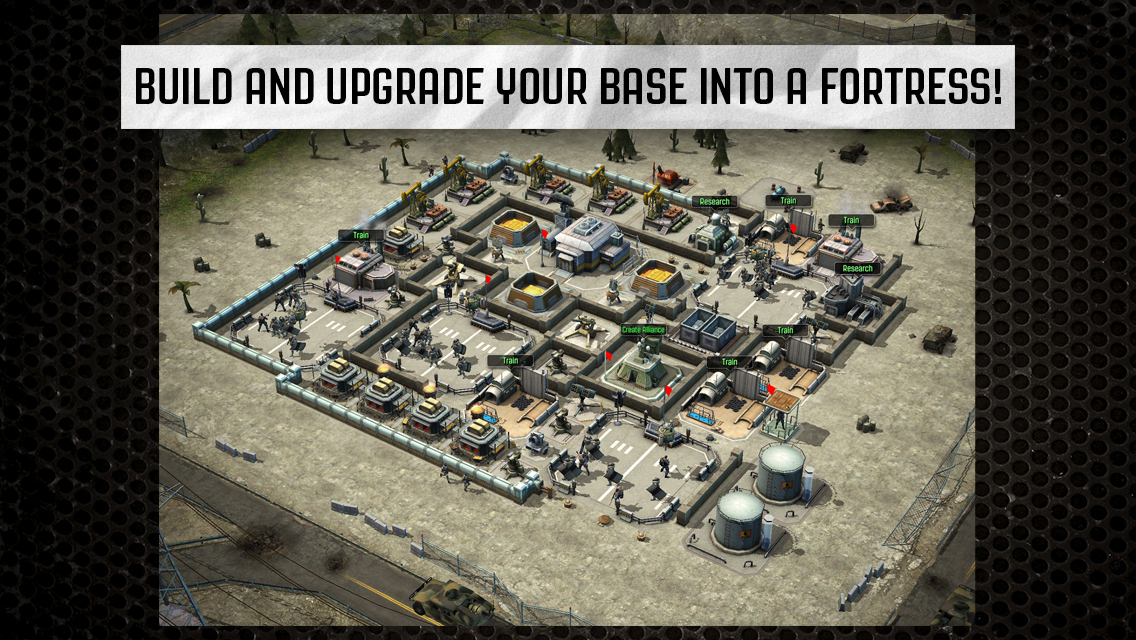 Call of Duty®: Heroes, Free Atlas Units are here in the newest update for Call Of Duty: Heroes. If you build the new Atlas facility, you'll be able to train the AST Goliath and the VTOL Warbird fromm Advanced Warfare and use them to rain hot future fire death upon your enemies. This update also includes a bunch of UI improvements and performance fixes.
Sonic Dash Endless Runner Game, Free The big new feature in Sonic Dash is sadly just a cosmetic one, but it is pretty neat anyway. The game now features a day-night cycle, helping enhance the feeling of time passing and giving you a little extra eye candy, as well. The developer has also improved performance on lower-end devices. Honestly, I kind of feel like this game has fallen way behind the curve for behind-the-back runners. Even with the hideous cast of Sonic Boom populating it, Sonic Dash 2 can't come soon enough.
Alto's Adventure, $4.99 Alto's Adventure is sort of a beautiful, pure runner. Perhaps a little too pure, as it sometimes felt like it was missing something when compared to the Homer Cars that are most endless runners on the App Store. Well, the game makes a slight concession in the newest update, adding some upgrades and power-ups that you can buy using coins. The developers have also fixed some pesky bugs and improved overall compatibility and support for various hardware/software combinations.
Mortal Kombat, Free See what I said earlier about that overshadowing business? Mortal Kombat X also has an update with some new characters. Flaming Fist Liu Kang! Piercing Mileena! Heavy Weapons Jax! These characters will be distributed via upcoming challenges, while the new Revenant versions of certain characters are apparently only available in the ludicrously-priced Netherrealm Pack. There's also a new Equipment Pack you can buy while you're throwing your souls and koins around, big spender.
Marvel Contest of Champions, Free One of a number of Marvel games to get Ant-Man related updates, Contest Of Champions adds a new single-player campaign called Ant-Man's Adventure. Also new to this version is the Alliance Quest mode, where you can work together with your alliance to defeat tough challenges. Some bug fixes, tweaks, and new summoner masteries round things out this time around.
MARVEL Future Fight, Free If you love Ant-Man and his associated characters, you'll love this update to Marvel Future Fight. New characters include Ant-Man (film version), Wasp, Giant-Man, and Yellowjacket (film version). Not related to Ant-Man at all is Red Hulk, but he also makes the scene in this version. Also added is a new S.H.I.E.L.D. lab where you can cook up your own items to give you an edge in battle, an item that lets you change names, and social features in the form of the Alliance System. All that and some bug fixes, too. Just for the sheer fanservice of those additions to the roster, I'm giving Future Fight the coveted Update Mondays Most Spider-Mans Of The Week award. The metaphorical celebratory vermouth is in the make-believe mail, friends!
Heroes and Castles 2 Premium, $1.99 As you might expect from a Foursaken update, there are too many things to list within the confines of this paragraph. The highlights include new enemies, new campaign waves, and a complete overhaul of the multiplayer engine would should hopefully see things running more smoothly. There are tons of other tweaks, fixes, and additions, so be sure to hit the update notes in the App Store if you're curious.
Nameless: the Hackers RPG, $7.99 Let's end things off with an RPG, because it's my column and that's how I roll. Nameless: the Hackers RPG gets a surprise update this week, adding universal support, the ability to play your own music in the background, iCloud support, Game Center achievements, and a free pony. Okay, no free pony, but you have to admit, that other stuff is pretty much a gamer's wishlist fulfilled.
That about wraps it up for last week's significant updates. I'm sure I've missed some, though, so please feel free to comment below and let everyone know if you think something should be mentioned. As usual, major updates will likely get their own news stories throughout this week, and I'll be back next Monday to summarize and fill in the blanks. Have a great week!