Hello everyone, and welcome to the week! It's time once again for our look back at the noteworthy updates of the last seven days. The story this week seems to be complete and utter game-changer updates. There are several games that got so much new, free content that they might as well be new apps. Lots of other smaller, but still good, updates as well. Of course, you can keep an eye out for updates yourself using AppShopper Social (Free), the watchlist in the TouchArcade App (Free), or by participating in the TouchArcade forums, but this weekly summary is here to fill in the things you might have missed. Let's dig in!
CivCrafter, Free The new CivMiner may be out, but that doesn't mean CivCrafter is done. The latest version adds Clan Towers that you can build along with the rest of your clan. To go along with that, a chat feature has been added. There are a couple of new upgrades, and the end-game content has been expanded to give long-time players something more to work on. There are bigger leaderboards, more rank rewards, and unlimited prestige. And for busy players, you might be glad to hear that you'll now be able to quit a raid once every two days without taking a penalty.
Adventure To Fate : Battle Arena JRPG, Free A monk, a halfling, and a troll walk into a bar. The monk walks up to the bartender and asks for beers for himself and the halfling, and a bowl of nuts for the troll. The bartender shakes his head and says, "Sorry, pal. We've got a strict policy about not feeding trolls." Uh, okay, so Adventure To Fate has a new job class, the monk. It's more the battle-monk variety than the Friar Tuck type, so don't worry about the ol' Monk not being able to stand on its own. There are also two new races, halflings and trolls, and some major accessibility improvements to make the game more friendly to visually-impaired players.
METAL SLUG DEFENSE, Free At long last, the fighter that puts the 'King' in 'King Of Fighters' has joined Metal Slug Defense. The sharp-dressed King makes the scene, along with Yuri Sakazaki, and SNK's large, er, spirited ninja gal Mai Shiranui. As usual, there are new units, new areas, and new missions to complete, too. I haven't checked yet to see if Mai is her usual bouncy self, so if anyone wants to let us know in the comments, feel free.
Ramboat: Shooting Offline Game, Free Ramboat has a new level celebrating American landmarks, I guess because of the whole July 4th shindig that just wrapped. Two new characters join the fray, Elvis and Uncle Sam. Okay, it's a total mish-mash, but if it's fun, does it matter? The game also now has Game Center achievements for those who are into them.
Siralim (RPG / Roguelike), Free The list of specifics in this Siralim update is shorter than usual, but what's here is big. First of all, cross-platform Cloud saving allows you to jump not only from iOS to iOS device, but also to versions on non-iOS hardware entirely, such as the PC version. Gamepad analog support has been added, which should improve controller support all around. Finally, there's a new character, the Blacksmith's apprentice. He handles salvaging from now on, but also adds the ability to mass salvage, which allows you to instantly salvage everything you don't have locked or equipped.
Vainglory, Free Vainglory has a new hero, and her name is Rona. She's a berserker, so expect a little of the old ultra-violence when you take her out to play. You can now use Ice and Glory to buy card packs, and the queuing system has been changed a bit to accommodate different levels of players. To go along with those changes to the queue, the profile section has been redone. You can now upvote or downvote players, which will contribute to an overall karma score. If a player's karma falls too low, they won't be able to participate in ranked play. Now, you might be worried about people downvoting just to troll, but the developers are watching out for that and will take away your voting ability if you abuse it.
Subway Surfers, Free The Subway Surfers are starting the Olympics early as they stop by Rio de Janeiro once again on their World Tour. You can score a new Birdie board and a new outfit for Carmen on the way. No new character, though, probably since we've been to Rio before. I guess there are only so many ways to design kids in this simple art style without repeating yourself.
Sky Force 2014, Free The fantastic shoot-em-up Sky Force 2014 doesn't just play well, it looks great. And now it looks even better, with Metal support added in the latest update. This version also adds 64-bit support, along with a new sound effect that will tell you when your shield power-up is about to expire. The developer also did some bug-fixing while they were at it.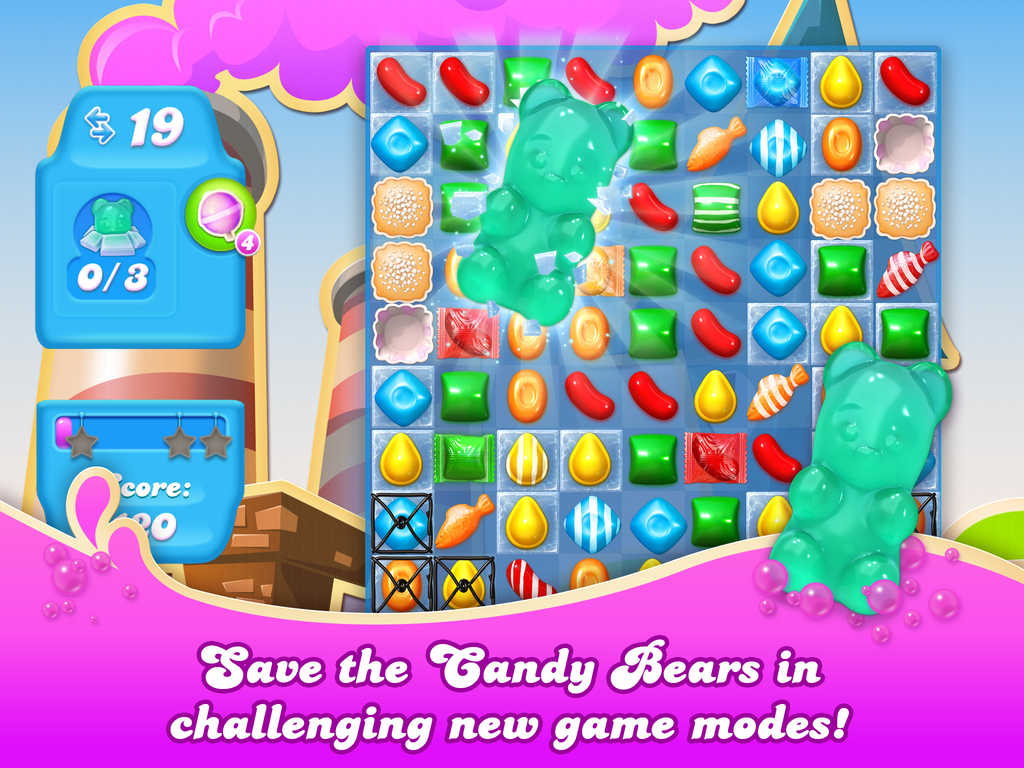 Candy Crush Soda Saga, Free Another episode with 15 new levels has been added to Candy Crush Soda Saga. Titled Marshmallow Mine, it apparently features a new character named Squinty Jones. You know, I knew a guy named Squinty Jones once. There's a funny story about how he got that nickname, but Update Mondays is a family article, you decadent philistines.
Angry Birds Space, Free To celebrate the New Horizons mission reaching Pluto, Angry Birds Space adds a new episode with 15 new levels based around our very own solar system. Pretty neat! You also get some trivia tidbits about our solar system, and videos from NASA experts. That sounds educational and fun. Next stop, Pluto! Which is a planet, I don't care what anyone says. Yes, even you, NASA. Think just because you've broken humankind's stellar shackles you can start disrespecting planets smaller than us? Shame on you.
Alpha Omega, Free BorderLeap's letter game gets a massive update with a new IAP pack themed around the summer season. It adds 96 new levels and only costs $0.99. There are apparently more levels to come, too. It wouldn't be a BorderLeap game without mellow music, and there's now more of it with Elskavon filling out the soundtrack a bit. There's another new IAP that will ensure you get everything from here on out, including themes, hints, and level packs. It's a bit pricy at $18.99, but if you're into the game and find yourself using a lot of hints, you might want to bite.
Looney Tunes Dash!, Free The twelfth episode of Zynga's behind-the-back runner adds 15 new levels where you take control of Tweety Bird on the run from Sylvester. Honestly, I'm all for letting him eat the bird. He's earned it. There are also a bunch of new cameos in Granny's neighborhood, so keep your eyes peeled. I think Zynga is giving us the wrong playables in this game, to be honest. I want to be Sylvester eating Tweety, or the Coyote eating Roadrunner. C'mon, give the people what they want!
MARVEL Future Fight, Free A small but appreciated update, this version of Future Fight adds new uniforms for War Machine and Falcon, a fifth custom gear spot, and bug fixes and UI improvements. The developers have also changed out the limited time sale items. Sadly, no Spider-Man-related improvements, so no you-know-what.
Mighty Switch Force! Hose It Down!, Free Well, I can't say I didn't see this one coming, but Mighty Switch Force! Hose It Down! has gone free-to-play. If you bought it before, nothing will change for you, but if not, you'll get ads until you make a purchase in the game. There are also new free puzzles every day thanks to a daily challenge. With those changes made, I can give it a much stronger recommendation, as you can just drop $0.99 to get access to the really good levels instead of paying for what amounted to a tutorial first.
Cytus, $1.99 Cytus has finally reached its goal of one million downloads, and to celebrate, Chapter K has gone free. If that's not enough free stuff for you, they've also added a new free chapter called Chapter Million with 10 new levels. Cytus is a pretty awesome music game, so if you haven't downloaded it yet, get on it!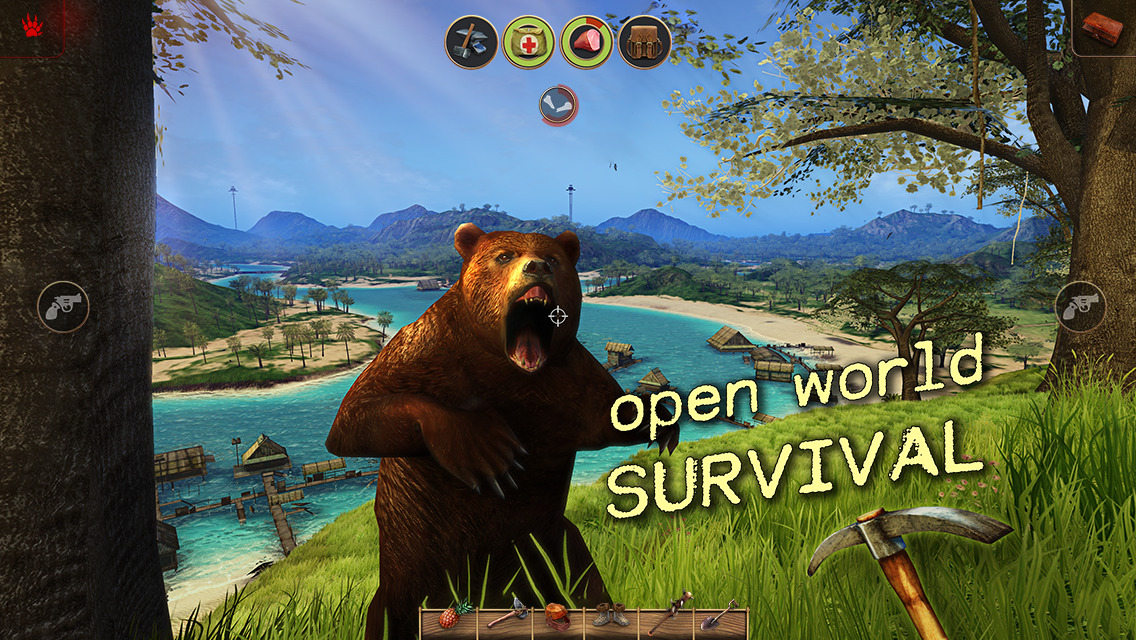 Radiation Island, $2.99 If there's one problem with Radiation Island, it's that you can't see your character's butt. If, like me, you found that a non-negotiable issue, it's your lucky day! Radiation Island now has an optional third-person perspective. The developers have also added a new set of crafting components for you to play around with. While you look at your own butt, mind you.
Overkill 3, Free The much-anticipated multiplayer mode has arrived to Overkill 3, allowing you to play co-op with other players. There's also a new endless mode where you have to defend a generator. Why is it always a generator? Isn't there anything else worth defending? Like, a plate of nachos or something would be pretty cool. I'd defend a plate of nachos.
Clash of Clans, Free The latest version of Clash Of Clans adds the Dark Spell Factory, which brings three new spells. There are some new leagues added, as well. Supercell is touting the Legend League specifically, which comes with its own Legend Trophies. You know, looking at icon, I've only got one thing to say to all of this. Say it, don't spray it, yellow-mustache-man.
Groove Coaster2 Original Style, Free Alas, we must now wave a teary good-bye to Groove Coaster Zero. In a surprising turn of events, the free-to-play Groove Coaster is now Groove Coaster 2! How does that even happen? Like magic, friends, like pure magic. There are a few big components to this update. First, Original Mode allows you to use the mic on your device to pick up your singing, clapping, or pencil-drumming in lieu of tapping the screen to the beat. Perhaps bigger news is that the arcade-only Groove Coaster 2 has been integrated into this app via the Arcade Mode. Give it a shot! Other improvements include multi-touch support, a new mission feature, improved events, extra rankings, and more. What is this, "update your awesome music game" week?
Plants vs. Zombiesâ"¢ 2, Free The second part of the Lost City episode is here, bringing 16 new levels with it. The update also includes three new zombies, three new plants, a new endless zone, and repeatable travel log quests.
Neuroshima Hex, $5.99 Neuroshima Hex is a very good strategy game already, but not content to rest on that, the developers have redone the look of the game with what they're calling version 3.0. Opinions on the new look are mixed. Some people think it's snazzy, while others feel it makes the game harder to play. What do you guys think?
Spirit Stones., Free Spirit Stones has been riding so far with just four main jobs. The latest version adds a new class type that combines properties of two other jobs. That means there aren't any new pieces on the board, but more powerful characters to unlock and use. Between this game and Mai Shiranui in the Metal Slug update, we certainly aren't lacking for cheesecake in Update Mondays this week. Maybe I can go back and tell that dirty story about Squinty Jones after all?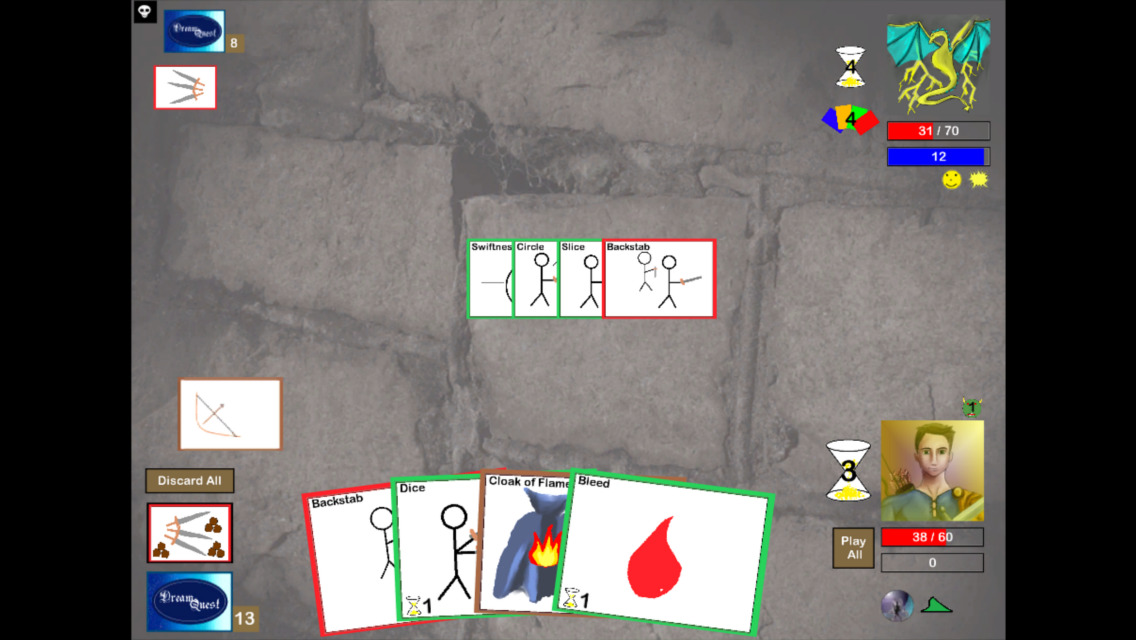 Dream Quest, $2.99 It may look like butt, but anyone who has played Dream Quest knows it's one heck of a great game. So great, in fact, that its creator got scooped up by Blizzard, but he's prepared one big update before he gets to work on whatever silly card game they make over there. So here's the whole list of what you get: a new druid class, new achievements, new cards, a new monster, and some new talents. You also get plenty of bug fixes to smooth out any existing issues. Not bad!
Out There: Ω Edition, $4.99 It seems like this week is all about massive updates, with Out There going OMEGA with its latest version. This version has been available on PC for a while, but in case you aren't up to speed on it, you can look forward to a complete graphical overhaul, three new spaceships, a new ending, some new music, a whole ton of new story options, new alien species to encounter, and a mess of new achievements. Somehow, this is all free to existing owners. Wild times.
Ire:Blood Memory, Free Ire's one of the rare cases of a free-to-play RPG going over pretty well with TouchArcade readers. The newest version makes a number of changes and improvements to the game, while rebalancing several aspects of it. A lot of them involve Atonement, but there are quite a few things changed, so check out the description in the App Store to get the full list if you're interested.
Combat Monsters, Free I decided to save one of the biggest updates for last this time. Rubicon's Combat Monsters is still rolling along, and its new content update is unbelievable. You want new cards? How about 1200 of them? Keep in mind the game only had just over 700 before this update, so holy smokes, that is a lot of new stuff. Improved online play? You know it. More runes, more spells, new ways to earn free stuff, new deck formats, three new heroes, 440 new maps, and much more. Like, I think more was added in this update than was in the entire game prior to it. Simply amazing, and a clear winner of the coveted Update Mondays Most Spider-Mans Of The Week award. Enjoy the metaphorical celebratory vermouth, Rubicon!
That about wraps it up for last week's significant updates. I'm sure I've missed some, though, so please feel free to comment below and let everyone know if you think something should be mentioned. As usual, major updates will likely get their own news stories throughout this week, and I'll be back next Monday to summarize and fill in the blanks. Have a great week!