The superhero side of popular culture has expanded immensely in recent years, with video games increasingly becoming mainstream entertainment and superhero movies breaking box office records with each foray. Unsurprisingly, the different forms of superhero entertainment, be that comics, movies, or video games, increasingly become intertwined as Marvel and DC have realized that fusing their products to create a web of entertainment options helps increase their cultural reach. Marvel's recent decision to create a new comic book based on the iOS and Android smash hit, Marvel Contest of Champions (Free), marks the first time in Marvel's history that a story originating in a video game becomes the seed for a comic book. Marvel's decision provides interesting insights on the way the different storytelling techniques of the two mediums might co-exist and how they might interact with each other, all to the benefit of readers and gamers.
If you haven't had a chance to play the game, Marvel Contest of Champions is a simplified take on the fighting genre developed primarily to compete with DC's Injustice: God Among Us (Free). The game stars the Collector, the hoarder of the Marvel Universe who also appeared in Guardian's of the Galaxy, who, well, collects various heroes who, in turn, fight in a cosmic contest of champions against the villains of Kang the Conqueror. The video game is a very loose adaptation of a 1982 three-issue limited series comic book, which told the story of a contest between the Grandmaster and Death over the fate of the Collector with the pair using various superheroes from Earth as pawns in this cosmic chess match.
The Contest of Champions comic book, expected to arrive this October, ignores the 1982 storyline and draws directly from the video game, marking the first time in Disney Marvel's history that the seed of a comic book story is a mobile game (the first time post Disney acquisition). The comic book will be the product of writer Al Ewing (Captain America and the Mighty Avengers) and artist Paco Medina (Nova) and will take place in Marvel's post-Secret Wars continuity. Ewing wants to explore questions such as "Where are the trapped heroes stored when they aren't fighting…and if they are in prison, do they try to escape?" The comic book's cover art features Maestro, an evil and older version of the Hulk originally created for the Future Imperfect series and revived for the post-Secret Wars continuity. You can also see a non-Flash Thompson version of Venom as well as Gamora. The series will eventually add new heroes to the Marvel Universe such as Guillotine, a superhero whose powers draw from a French Revolution era magic sword, and those heroes should make their way to the game (for more on Guillotine and the comic book, read CNET's in-depth article) Apparently, Kabam, the game's developer, has helped Marvel conceive of Guillotine, which points to a collaboration between the two companies' art departments that will likely influence both the comic book and the mobile game.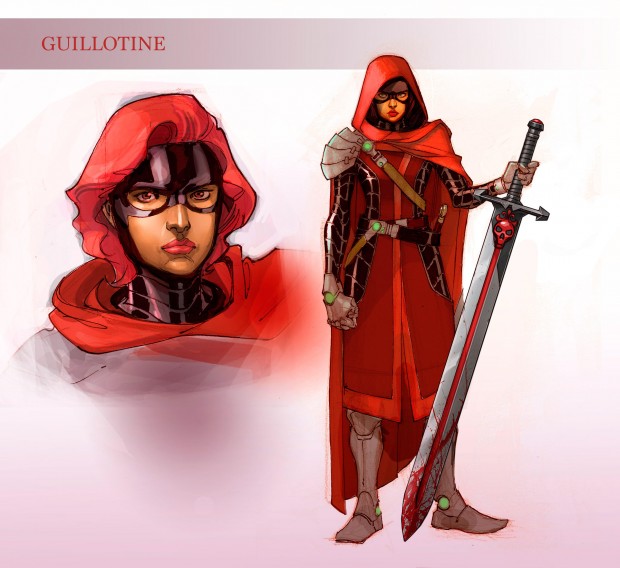 Story-telling techniques always interest me (possibly because of my love of books), so I look forward to seeing how these two different forms of entertainment influence, inspire, and, perhaps, limit each other. In terms of storytelling, Marvel Contest of Champions prefaced the game with a short narrative (in the form of a comic book panel) that set up a game world populated by superheroes defined by that which lies at the center of the gameplay experience: their fighting skills. By having the various heroes abducted from Earth and stored in crystals, from which they are released only to fight, distilled them down to their fighting abilities while removing any sense of interiority; they have no thoughts, doubts, inner conflicts, relationships, all that makes a good narrative tick. Of course, this choice by the developers makes perfect sense; mobile game story-telling is tricky as the balance almost always tilts quite heavily towards gameplay over story, otherwise you get heated debates regarding whether a game is really a "game," which is code for describing a low level of interactivity.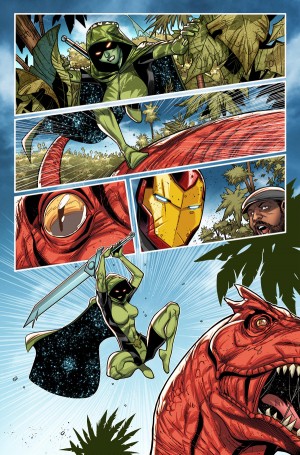 Comic books and superhero movies, on the other hand, have shifted even more towards narratives that humanize superheroes, which provides many more opportunities for compelling storytelling. We have all those origin stories (Nolan's Batman Begins, Raimi's Spider-Man, Gunn's Guardians of the Galaxy) whose narrative centers on exploring the heroes' motivations, inner conflicts, and emotional evolution (to a lesser or greater degree). In comic books this shift is even more pronounced, with the likes of the fantastic Hawkeye by David Aja, which famously starts with the line "then he joined the avengers. This is what he does when he's not doing that." Writers of works like Hawkeye are shifting their gaze away from a single-minded focus on the heroes' powers; instead, they look at the "mundane" (as mundane as a comic about an Avenger can be) to explore the "normal person" side of superheroes, an angle that would make for a "boring" game, at least for the majority of gamers.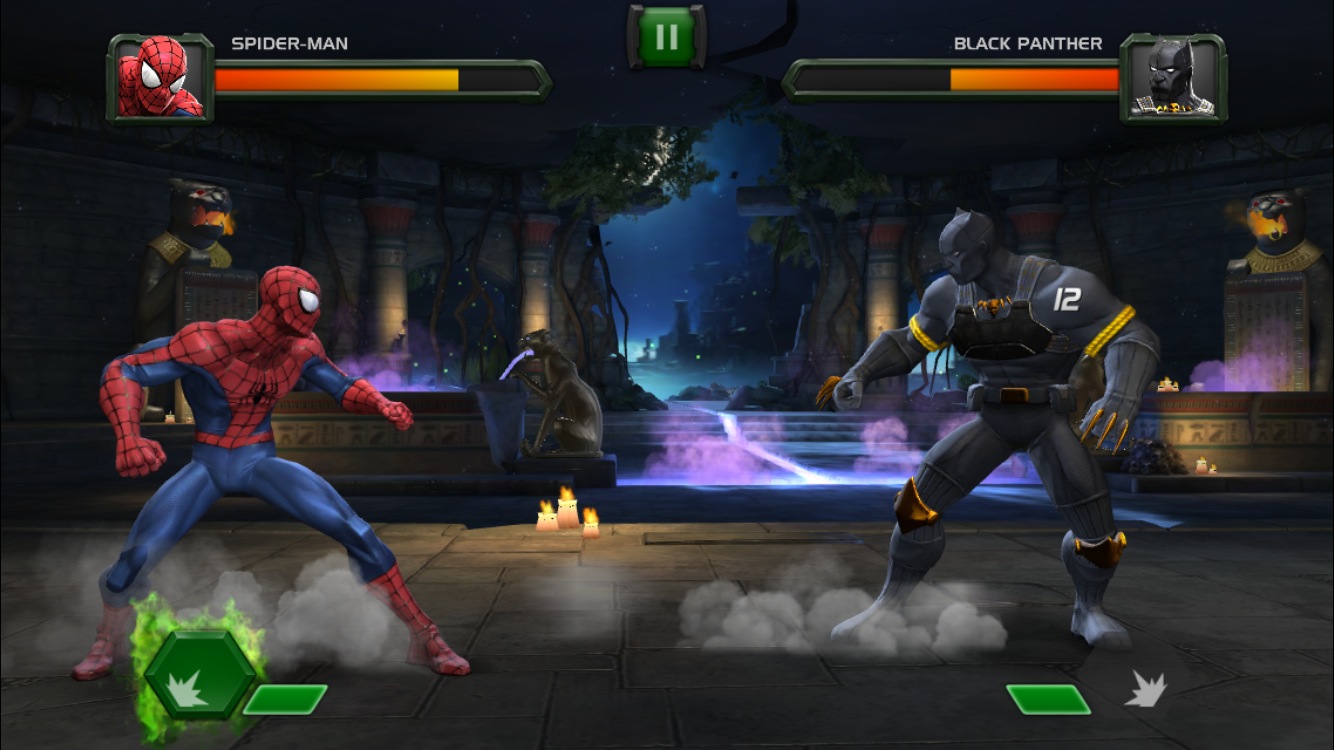 So, I cannot wait to see how Marvel Contest of Champions and the comic book Contest of Champions will co-exist in terms of storytelling and to what degree they might each focus on different aspects of the same characters; maybe they'll both focus on the heroes' fighting abilities, which will be a waste if you ask me, or maybe the comic book will take a page from Hawkeye and give us a story about what these characters do when they aren't fighting. Either way, gamers and comic book readers should be excited about this cooperation as it provides the opportunity for gamers to appreciate the characters they play with more and readers the opportunity to play with the characters whose stories they've spent quite some time reading. Who knows, we might even see an even greater interaction with Marvel Contest of Champions expansions opening new avenues for the comic book and vice versa. The possibilities are (almost but not quite) endless.