Hello everyone, and welcome to the… second day of the week! It's time once again for our look back at the noteworthy updates of the last seven (eight?) days. It's a bit quiet this time around, probably because of the big E3 show running last week. That said, there are still some interesting updates to check out. Of course, you can keep an eye out for updates yourself using AppShopper Social (Free), the watchlist in the TouchArcade App (Free), or by participating in the TouchArcade forums, but this weekly summary is here to fill in the things you might have missed. Let's dig in!
Only One, Free It's been a little while since we've seen Only One in Update Mondays, but this update is worth the wait. There's a new key and chest event in the game. You have to kill the enemy carrying the key to unlock the chest, but you might wish you hadn't depending on your luck. You can now use power to skip levels in the level select, too, so you have a way around if you're stuck. This update also includes some bug fixes and balance tweaks.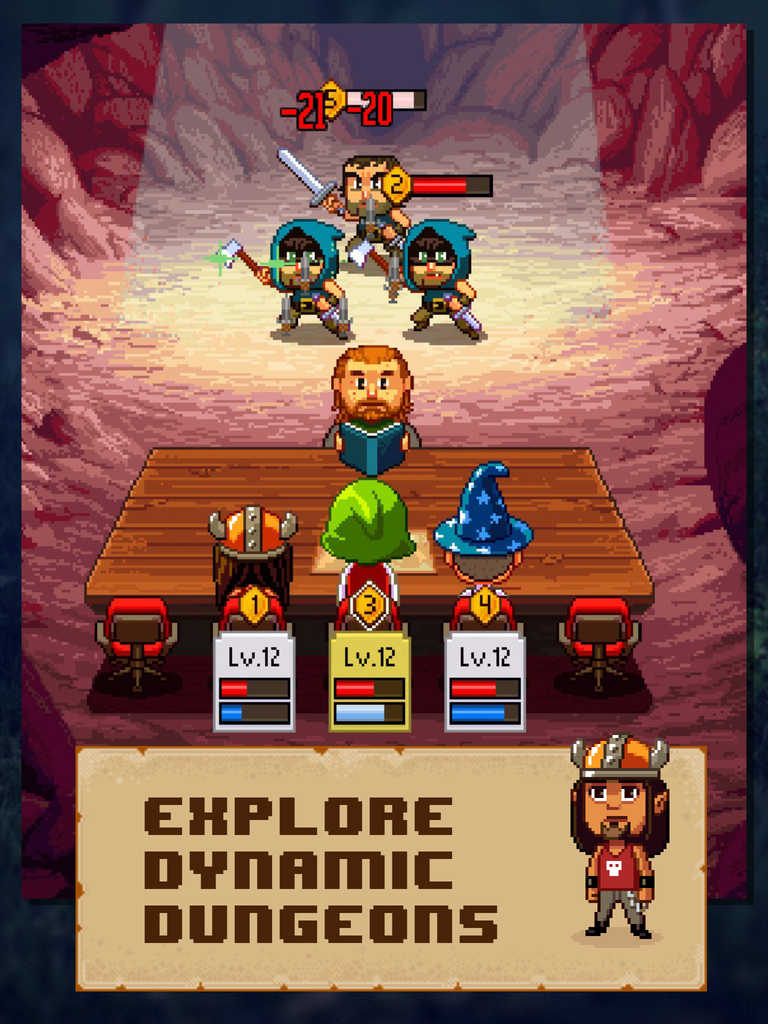 Knights of Pen & Paper 2, Free Some updates are important without being too exciting, and this week has a lot of those. That bug I talked about last time where some players couldn't access the new end game content has been quickly addressed, and that's about all there is to say about that. Props to the developers for a fast response.
Dungeons of Chaos, $1.99 Well, like I said, it's one of those weeks. The latest update to Dungeons Of Chaos fixes a couple of issues that sprang up. The first involved iOS 7 devices, and it was a nasty sort that caused crashing, so that's good. The other one was an odd bug that kept you from joining the Wizards' Guild under certain conditions. The developer has addressed both problems in this version, so if you were having trouble, you can get back to playing now.
Legend of Grimrock, $4.99 This is another simple bug fix and performance improvement update, but I'm including it because I want to heap praise on the developer for giving mobile players this great game in an uncompromised form. I've been playing this so much since it released that it has actually had an adverse affect on my overall writing output. That's how you know it's quality stuff. The frequent updates directly addressing problems reported by players? Icing on the cake.
Destiny Emerald, $2.99 Destiny Emerald has had a couple of updates since I reviewed it, and the developers are doing a good job of tackling some of its bigger problems. This update fixes a couple of bugs, but more importantly, the app is now universal! That means iPhone players can get in on this charming, albeit flawed, action-adventure. If you miss having paid games like the early Zenonia or Inotia games on iOS, you could do a lot worse than giving this one a shot.
Shuttle Shuffle: Aliens Panic, Free Shuttle Shuffle is a cute puzzle game where you have to help stranded aliens get back to their shuttles. The latest update brings the summer season to all of the planets, adds a bunch of achievements, and fixes several bugs. It also refines the game's level-sharing features and adds notifications, because that's something people want, I guess?
AB Classic, Free Kind of weird to think that the gap from the initial release of Angry Birds to today is about as long as the one from Super Mario Bros. to Super Mario World. Yet somehow, some way, this app is still getting updated with new content. This update brings 15 new levels to the game and juices up some of the power-ups to give them stronger effects.
SimCity BuildIt, Free It's time for some summer fun with the Beach Boardwalk. This update adds 15 new shoreline buildings, along with some new Tokyo Town structures and a special Crescent Moon Shopping Mall only available during Ramadan. Also added is the ability to convert SimCash to Golden Keys. That feels like a bad deal to me, but what do I know?
Craft The World - Pocket Edition, $4.99 This one is a big update, but the long and short of it is that there's a new underground world in the game. It brings new creatures and enemies, new plants, and all sorts of other goodies for crafting. There are a ton of other changes, too, including improvements to AI, balance tuning, and a bunch of tweaks to the user interface.
CHAOS RINGS â…¢, $19.99 Poor Chaos Rings 3 had a bit of a rough English launch. Certain combinations of hardware and iOS versions had a chance of producing a crash at one of the early boss battles. While it may not have been a lickety-split update, Square Enix finally fixed this one last week, allowing everyone to enjoy one of the biggest and best original JRPGs made for mobile.
Candy Crush Soda Saga, Free The latest update to King's hit sequel adds 15 new levels, bringing the total to 405 stages. This set of stages introduces the licorice link obstacle, which I'm sure everyone will enjoy. Who doesn't like licorice, right?
Hero Emblems, $2.99 If you're all done building a boat and are wondering what to do about getting your match-3 RPG fix, you might be happy to hear that the excellent Hero Emblems got some new content last week. There are some new challenge quests to take on, new R10 Emblem equipment to collect, and adjustments made to the game's overall balance. For the achievement hunters out there, the game has implemented them as of this latest version.
Pinball Arcade Plus, $0.99 Another month, another table for Farsight's massive collection of digital pinball tables. This month's addition is Red And Ted's Road Show, a Williams table from the company's last big pinball era. Designed by Pat Lawlor, who also designed The Addams Family, Twilight Zone, and Funhouse among many others, it's a construction-themed table famous for having the animated heads of its two titular characters sitting in the play area. Sort of like Funhouse, but with two times the wise-cracking. It's a really enjoyable table, in my opinion, and a welcome addition to the line-up.
Guardian Cross, Free Guardian Cross keeps on rolling in the content, with the latest version bringing a new hunting ground, Arcadiel. It's a floating island that brings new Guardians with it. To help you take on the new challenges, the developers have also added some powerful new abilities. The card inventory cap has been raised from 200 to 280, and the player level cap has been raised to 300. They've also adjusted the effects of the Ethereal Pulse ability to make it less useless.
Heroes and Castles 2 Premium, $1.99 Foursaken has released another update for their recent Heroes And Castles 2, once again making changes based on player feedback. First of all, due to the many recent balance changes, they're allowing each player to make one free skill reset per hero, so if you've invested heavily in something that got nerfed, you're taken care of. Mercenaries are now easier to unlock and use, and their strength has been increased. As the notes say, use 'em! The rest of the changes mostly serve to smooth out the difficulty curve, which some players were having trouble with. There are also some bug fixes, of course.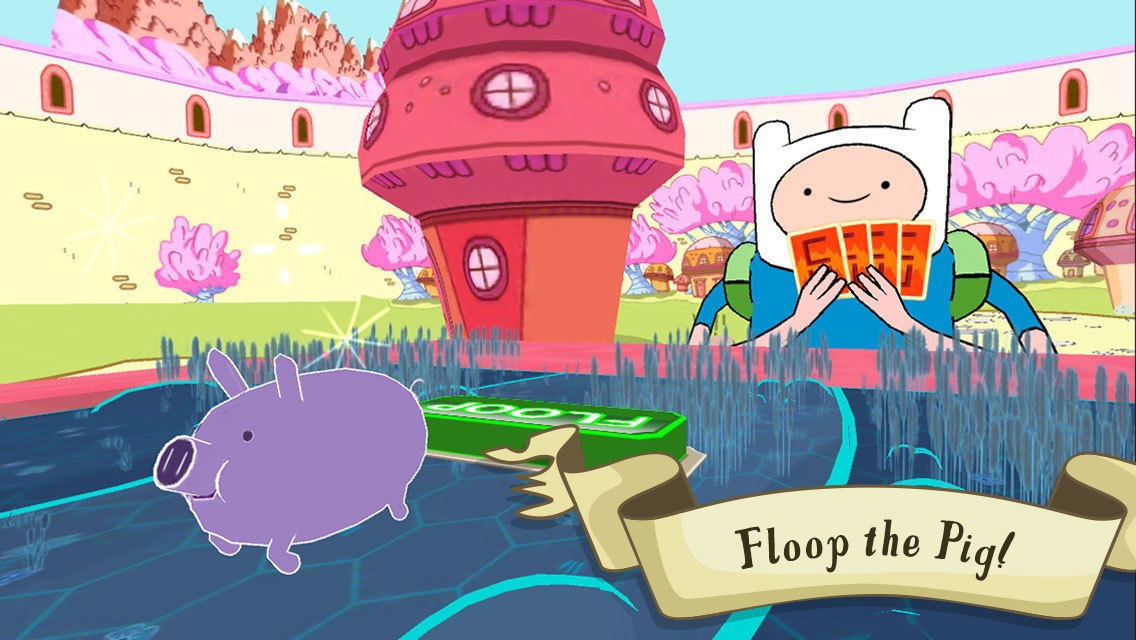 Card Wars - Adventure Time Card Game, $3.99 Is Fionna the most successful gender-swapped character of all time? She may well be, and she joins the rest of the crew in the latest update to Card Wars. An all-new Card Wars adventure featuring Fionna and Cake is available, with a free demo to let you try it out, and a $2.99 IAP for the Season Pass that will give you access to the whole thing as it becomes available.
Robbery Bob - King of Sneak, Free If Robbery Bob's new sequel hasn't satisfied your need for thieving, you can head on back to the original game for an all-new chapter. It's based around a Summer Camp theme, and while I haven't played it yet, those words bring to mind a few images: promiscuous teenagers, a depraved lunatic in a goalie mask, and macaroni crafts. Ah, memories of my youth. Uh, I have no idea if Robbery Bob has any of those things. Probably not. But you should give the new chapter a try anyway!
Zaccaria Pinball, Free Zaccaria Pinball's developers have hustled pretty hard on this app since it released. In addition to adding new tables frequently, they also take the time to fix tons of bugs each time. Cough. The problem is that as pinball manufacturers go, Zaccaria is a relatively unknown quantity outside of specific regions, so I imagine many have been gun-shy to try this app out. Well, this update includes the usual massive list of fixes, tweaks, and additions, but it also adds a free play mode to the game. You can play any and all of the tables in the app without any restrictions just by watching ads. That's not bad! You can still buy them for an ad-free experience, of course.
Terra Battle, Free This is an update of adjustments, but there are some important ones in here. The Metal Zones have been tweaked to make them friendlier to players, the Quick Match mode has had some quests from the Main Scenario added to it, and slash/strike/arrow skills now deal physical as well as magical damage. The slumber status effect has also seen changes. Now, a sleeping character will no longer be woken up by taking any kind of damage. Instead, it needs to be a direct pincer attack. Haha, I get it!
Marvel Mighty Heroes, Free Not to be confused with Kabam's Marvel game, Netmarble's Marvel game, D3 Publishing's Marvel game, Marvel Entertainment's Marvel game, or even DeNA's other Marvel game, Marvel Mighty Heroes has received its second big update. This update adds the first chapter of the game's story mode, a side mission mode called Fury's Files, and improved character swapping. Of course, bug fixes and other tweaks as well. This is arguably the finest 2015 free-to-play Marvel game where the characters have disproportionately large heads.
AG Drive, $2.99 We liked AG Drive well enough to give it our Game Of The Week nod when it released, and the new update makes it even better. The touch controls have been improved, and a new virtual wheel control set-up has been added. Complaints about the position of UI elements? You can now move the buttons around or hide the UI altogether. There are new Tier 2 race events, and the app now supports 64-bit, so it's all set for the future. Which is good, because if any app should, a futuristic racing game really ought to lead the pack.
Hay Day, Free Hay Day is three years old, and like most toddlers, its ability to wreak havoc is pretty powerful. While perhaps not quite as strong as Supercell stablemates Clash Of Clans and Boom Beach, Hay Day has fended off some serious competition to stay where it is in the charts. This update celebrates that milestone with some new birthday decorations, but it also brings some summer fun with special outfits for your animals. Yeah, the cow wears sunglasses. What are you going to do about it? New animals, new events, new buildings, new tasks, and plenty of other decorations wait in this update, among other tweaks, fixes, and additions.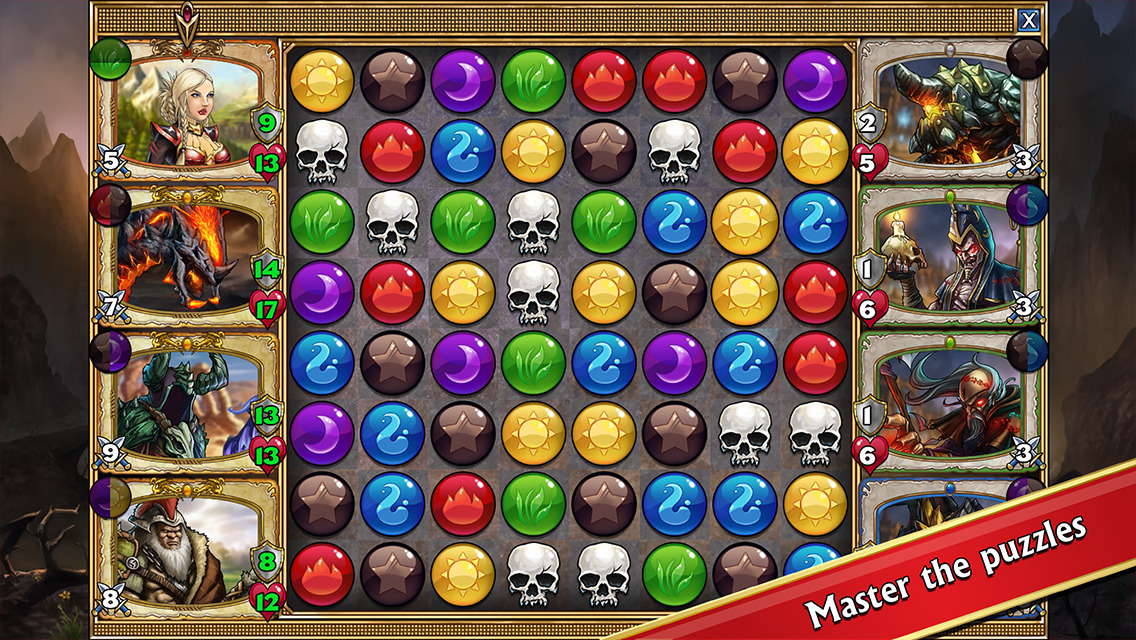 Gems of War – Match 3 RPG, Free They're shiny, sparkly, and violent, they're the GEMS OF WAR! I don't know, friends, that title always sounds funny to me. Anyway, 505's match-3 RPG has a new treasure hunt mini-game that acts as sort of the headline to this update. There are also useful UI improvements, however, allowing you to get more detailed information on troops, weapons, and spells more easily. They've also improved the AI and made with the bug fixes.
Wrestling Revolution 3D, Free Apparently envious of its brother taking its spot last week, Wrestling Revolution 3D returns to Update Mond – TUESDAYS! Now with double the number of moves from the rear position! Some new moves, including the underhook DDT! Roster changes and fixes! A link to the developer's new game that has nothing to do with wrestling but we're already committed to using exclamation points for everything in this paragraph so let's try to be excited! WOO!
World of Tanks Blitz - 3D War, Free This is a pretty important update for World Of Tanks Blitz, as it rebalances a number of tanks to correct some balance issues. It also adds a new battlefield to the game in the form of Port Bay, a map set in North America that uses mixed terrain to present an interesting new challenge. You can now reset your crew skills to reassign points, and the somewhat cumbersome UI for handling your crew has been redesigned. Oh, and the fire extinguisher now works automatically. Modern science!
Max Gentlemen, Free Max Gentlemen is about two things: hats, and gentlemen. Well, the game now has more of both than ever before. The new update adds five new characters to the mix, and since hats have been scientifically proven to be more popular than any person, there are ten new hats. Even though Spidey doesn't usually wear hats, he recognizes their value for the purposes of both fashion and protection from harmful UV rays. That's why I'm giving this update the coveted, one-of-a-kind Update Tuesdays Most Spider-Mans Of The Week award. Who better to enjoy metaphorical celebratory vermouth than gentlemen?
The Spatials, $2.99 Two things in this update for The Spatials. First up, if you want to rename your whole crew after your friends, the food in your pantry, or various words that mean 'butt', congratulations, you can! You can also select a new difficulty setting when starting a game that allows you to play around with certain settings that make the game more of a challenge, including permadeath. You know you want to.
Hearthstone, Free Being pretty much the only TouchArcade staffer who doesn't play Hearthstone regularly, I'm probably not the best one to talk about this latest update, which adds a new event called Tavern Brawl to the game, along with new heroes and a bunch of other things. Instead, I'll direct you to the story done by our very own Evil Wizard Behind The Curtain, Eli Hodapp. Enjoy!
That about wraps it up for last week's significant updates. I'm sure I've missed some, though, so please feel free to comment below and let everyone know if you think something should be mentioned. As usual, major updates will likely get their own news stories throughout this week, and I'll be back next Monday (no really, Monday for sure!) to summarize and fill in the blanks. Have a great week!