Hey guys and welcome to new iOS game time! I really wasn't expecting much this week, being E3 and all, but there's actually a ton of new games that have just hit the US App Store. Speaking of E3, Eli and myself are super busy running around the expo, trying to dig up cool mobile game stuff. So I'll keep this short and sweet and just say check out the full list below, there's definitely some neat games with "hidden gem" potential, and let us know in the comments which ones you've got your eye on.
---
Alphabear: Word Puzzle Game
iTunes Description
Alphabear is an original word puzzle game by Spry Fox, the developer of the award winning game Triple Town.

In Alphabear, you spell words by selecting letters on a grid. When you use letters that are next to each other, bears appear! The more letters you use in an area, the bigger the bear gets, and the more points you earn. Perform well enough, and you might just a win a bear of your own to keep forever.

Bears that you win can be used as powerups in future games! They increase the points you earn for using certain letters or spelling certain words, extend your timer, increase or decrease the frequency with which letters appear, and more!

Thank you for playing the very first public version of Alphabear… we hope you like it! 🙂
Forum Thread: Alphabear: Word Puzzle Game (by Spry Fox, LLC)
---
Beast Bound
iTunes Description
Let Beast Bound prove to you that classic, story driven, and turn based RPGs have not been forgotten!

Saddle up with Cappi, your fellow beast-hunter and magical floating cat-panion, and dive into the lush island of Manaden, a vast world teeming with colorful characters and belligerent beasts.

Suddenly, your once failing beast hunting business is now booming! Sure, the world is overrun with dangerous monsters, but the jobs are just pouring in which is a good thing, right?… right?
Forum Thread: Beast Bound: Chock Full of Classic RPGness
---
Cubic Prism
iTunes Description
Roll your way though 30+ levels that range from beginner to cube virtuoso. Cubic prism is an original puzzle game that features a unique color based mechanic, simple controls, easy to learn rules, and clearly visible levels. This design results in challenges that value careful strategy and planning over blind luck.
Forum Thread: Cubic Prism (by Mikhail Domrachev)
---
Die Fast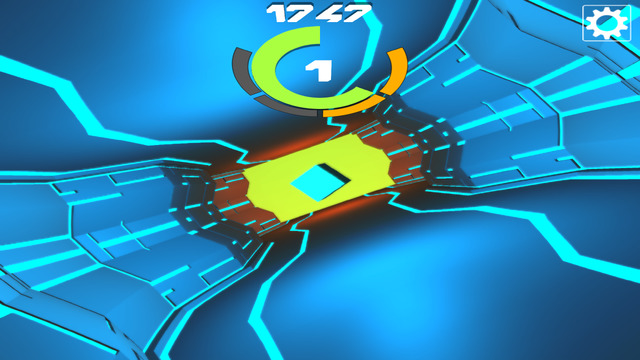 iTunes Description
FOR EVERY HARDCORE GAMES LOVER, HERE COME ANOTHER RAPID GAME WHICH PLAY WITH ONLY TOUCH!

Are you looking for an another rapid, exciting and easy to learn game? DIE FAST should be your new best option of endless running type game.

Let's challenge with with your facebook friends and figure out who is the winner!
Forum Thread: Die Fast (by Kok Liang Tan)
---
Downhill Riders
iTunes Description
Bob and Tod are two nearly brain dead teenagers with a cherished dream of becoming youtube stars. They spend day and night on Nob Hill practicing crude, self-injuring stunts and recording them on camera in hopes to take a perfect shot. Help the guys to safely ride down the hill, collect coins, unlock new equipment and catch your moment of glory!
Forum Thread: Downhill Riders (by Happymagenta)
---
Dragon Jump
iTunes Description
Evil dragons are flying over the kingdom. You play as a knight armed with a lance, and your goal is to defend the dungeon from attacking dragons.
Forum Thread: Dragon Jump (by Ketchapp)
---
Farm Village: Middle Ages
iTunes Description
Immerse yourself into the best Middle Ages farming game on mobile! Explore the unique way of farming in the old world. It is FREE to play!
Forum Thread: Farm Village: Middle Ages (by playday-games)
---
FireWhip
iTunes Description
Spin and crack your flaming whip to destroy enemies

Drag around yourself to spin
Spinning too much will burn out parts of your whip
If you are at full length, you can swipe and release to crack your whip
Master the whip crack to survive
You will encounter lots of cowardly enemies
You will discover special enemies
Go for it

Make GIFs of your wins and coolest losses
Forum Thread: FireWhip (by Dan FitzGerald)
---
Freak Circus Racing
iTunes Description
Get ready for some tire-shredding action! Tune up the craziest cars, climb the steepest hills and burn some rubber. Race off the evil circus freaks and play against your friends! This is the wackiest and most addictive physics based racing game there is. It's time to #FreakOff!

Hugo the human cannonball is kicked out of the Freak Circus by the speed-loving circus bosses who want to turn his dear old cannon into a mean racing vehicle. He decides to give the freaks just what they deserve and show them who's the fastest petrol-head in town.
Beware, the freaks are on the loose!
Forum Thread: Freak Circus Racing (by Jumbon Ltd)
---
Get A Grip
iTunes Description
Save the baby panda and escape the jungle inferno.

A raging fire is spreading through the jungle putting local wildlife in danger. With all directions set ablaze by a fiery inferno, rescue the lovable but exceptionally inflammable baby panda and take the only route out; up the endless jungle tree! Using your thumbs to control the ragdoll climber's hands you can swipe, swing and fling your way to safety.

Can you master the jungle swing and escape the fire? Test your endurance and skills against the ever rising inferno, or just your friends.
Forum Thread: Get A Grip (by Close Quarter Games)
---
Happy Kitten
iTunes Description
Your little kitten has always dreamed of flying. Luckily, in her dreams, she can do whatever she wants.

Stars help her fly and every time she lands on a flying island, another one is waiting for her already. Time her landing as exact as possible, otherwise her journey will end and she will not fulfill her dreams of flying.
Forum Thread: Happy Kitten (by Pine Entertainment)
---
House of Grudge
iTunes Description
Coming in 2015, a horror game that will grab your attention and not let go!
Solve tricks and riddles to unravel the mystery of the secret room.
Secrets hidden in every room will lead you to the truth!
Are you ready to face your fears and take up the challenge?
Forum Thread: House of Grudge (by gameday Inc.)
---
imArm
iTunes Description
You are a robot arm in a highly loaded factory. Speed and precision is your qualities. All you have to do is move your finger and put stone in a box. It's easy so do it quick.
Now, time to work.
Forum Thread: imArm (by Heteng Hsu)
---
Laser! – Endless Laser Dodging Action
iTunes Description
"One Tap, Laser Dodging Action!"

#Laser is a brand new arcade hopper with a twist.
Possibly the next #1 viral smash. 😀

One things for sure you'll never put it down!
How far can you get? #laser
Forum Thread: LASER! – Endless Laser Dodging Action (by Appsolute Games LLC)
---
Mad Drift
iTunes Description
Oh no! Brakes have failed! Can you drift to survive?

GlowNight Studios, the guys who brought you Tunnel Trouble 3D, are back and this time you don't drive, you drift.

In Mad Drift, when the brakes have failed and all that stands between you and death is your ability to drift, will you make it to the finish line? Dodge round boulders in your muscle car for as long as possible using your screen to drift at crazy angles. Touch left to drift left and, you guessed it, touch right to drift right.
Forum Thread: Mad Drift (by jai rangwani)
---
Match'em!
iTunes Description
Download and enjoy what is going to be your new favorite game!
Make it Match is one of those basic games, which follows one very simple rule (yes, just one) that will have you playing for hours. Don't hassle yourself with those games where you have to complete long, boring tutorials. In Make it Match, you can start playing from the get-go.
Forum Thread: Match'em! The original and smart matching game (by Ivanovich Games)
---
Mini Jump
iTunes Description
Mini Jump will bring joy and happiness to your life!
Unlock and collect more than 40 cute characters: ninjas, pirates, vikings, aliens, animals and others!

Features:
● Free to play
● Awesome platforming action
● Jumping characters
● Ridiculously simple, yet totally addicting
● Free updates
● Another feature

So what you are waiting for? Download Mini Jump right now!
Forum Thread: Mini Jump (by Playfo)
---
MinuteDungeon
iTunes Description
From the creator of MinuteQuest comes the hotly anticipated MinuteDungeon!
A classic dungeon-crawler guaranteed to suck you in to its pixelated 2D world, one minute at a time!
Mysterious labyrinths and fearsome enemies await you.
Forum Thread: MinuteDungeon (by Mitsuhiro Okada)
---
Pocket Hamlet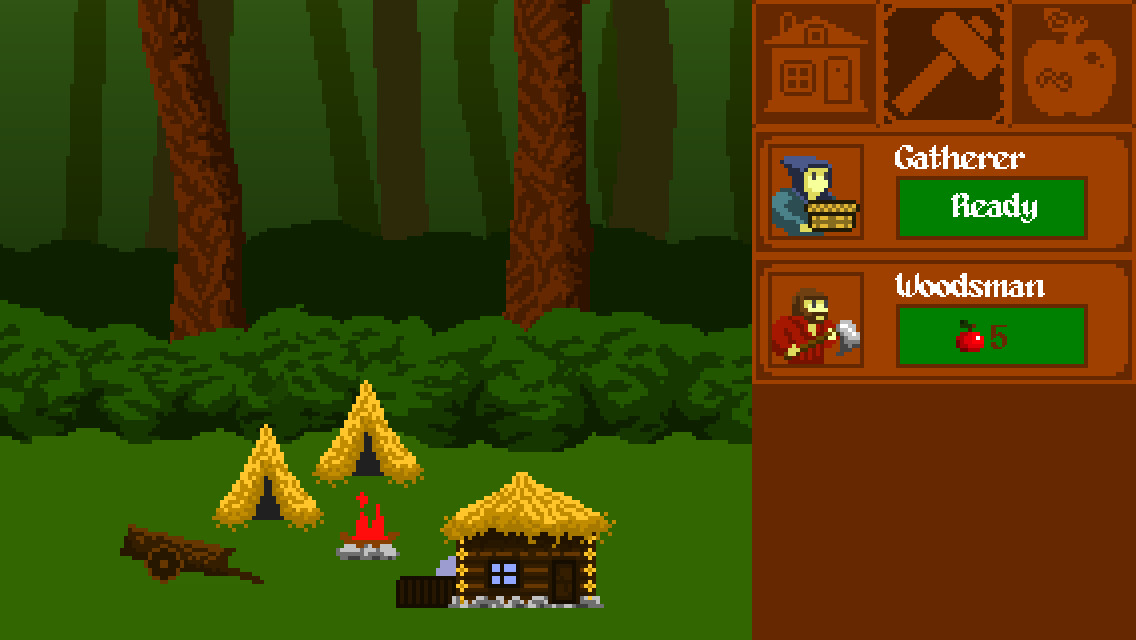 iTunes Description
The game where you need to build your village, starting with a small campfire and a tent and ending with all sorts of taverns and mines. But you can not just to build a house as you need to get resources on your own. Gatherer collects apples, hunter gets skins and meat, the butcher roasts caruncles, and tanner makes excellent leather. You will enjoy by more than 10 different mini-games before you will be able to go into a real adventure! Feel yourself in the shoes of a tough miner, cut trees into pieces or just grow crops in a garden!
Forum Thread: Pocket Hamlet (by Dmitrii Bushuev)
---
Rescue: Heroes in Action
iTunes Description
Dive into realistic, suspense-packed missions with your firefighting unit, where your decisions can often mean the difference between life and death. Find out what it means to be a true "Hero in Action".

When the sound of sirens fills the streets of your city, the blue flashing lights reflect in the windows of the house fronts, the stampede of soot-blackened boots against the asphalt rings in your ears and the command "Water on!" is shouted out, everyone knows: It's that time again – THE FIRE DEPARTMENT IS HERE to win the fight against the flames.
Forum Thread: RESCUE: Heroes in Action (by rondomedia GmbH)
---
Spell Block Academy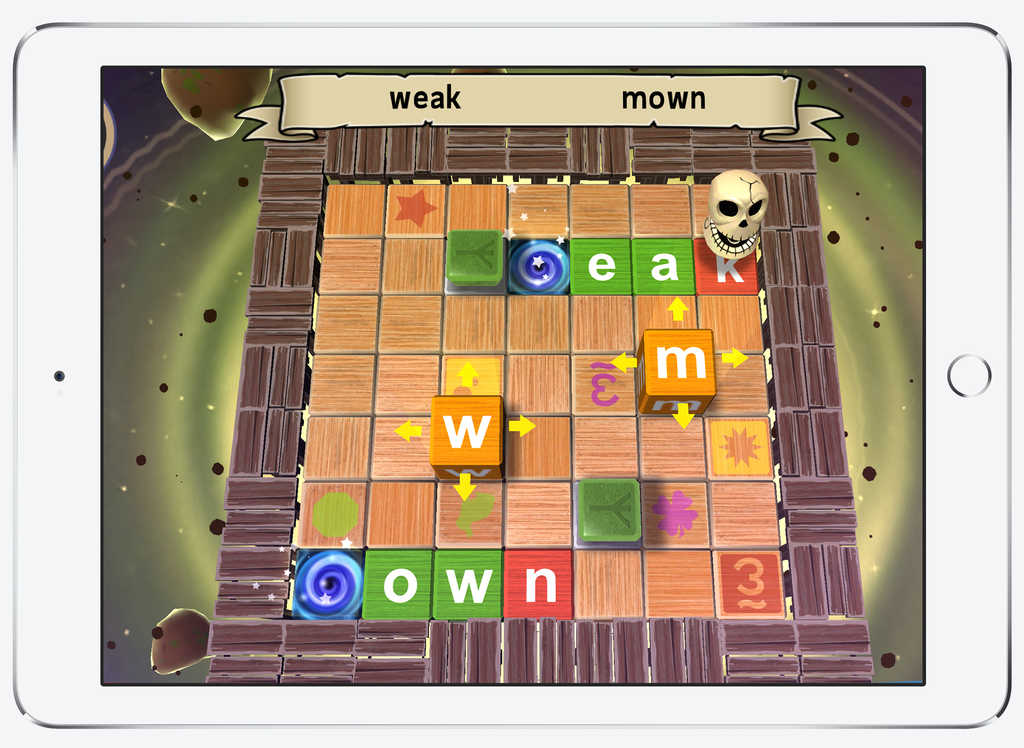 iTunes Description
Salutations Young Wizard!
Your hunger for knowledge and natural talent have led you here to Spell Block Academy – the pre-eminent School of Magic. The first lesson that Magicians learn is that the command of language is the key to shaping the world around them.
As a Magus-in-Training, you will be provided with the tools you can use to enhance your magical vocabulary. The Spell Blocks are the key! Spell Blocks will sharpen your familiarity and recognition of the words that will shape your destiny. The more you play, the more you'll learn!
Forum Thread: Spell Block Academy (by Australian Broadcasting Corporation)
---
Star Wars – Heroes Path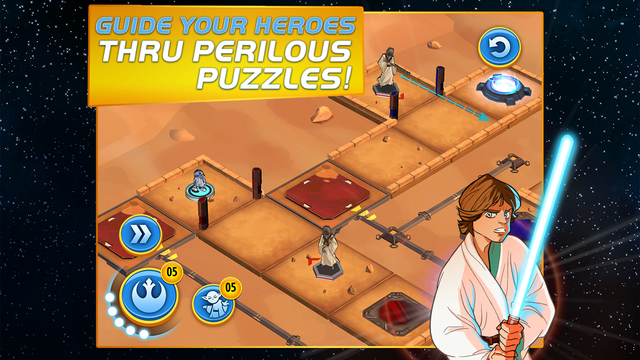 iTunes Description
Lead the Rebel Alliance to victory! Guide Luke Skywalker, Han Solo, Princess Leia, Chewbacca, and Obi-Wan Kenobi through perilous puzzles that will wrack your brain and test your luck! Use the characters' special abilities as you travel from Tatooine to the Death Star, but watch out—every move can trigger enemy reactions that will change the game and your strategy in an instant! Experience A New Hope in a whole new way as thrilling motion comics keep the story of the classic adventure intertwined with play.
Forum Thread: Star Wars – Heroes Path (by Disney)
---
Swing Racers
iTunes Description
Swing Racers is a 3D racing game with controls that the touch screen has been waiting for! Swing your car around the house with a rubber band – the further you pull, the faster you go but the harder it becomes! It's the most fun you'll ever have with one finger!

Most racing games on the touch screen either present on-screen control sticks, or attempt to take something out of the equation, like acceleration. Swing Racers doesn't anything away – a completely original control scheme that feels natural, fun and intuitive while being challenging to master!
Forum Thread: Swing Racers (by Morepork Games Limited)
---
Tower of Hero
iTunes Description
Fill dungeons with over 100 heroes!
An exhilarating game where you can fill dungeons with vast armies of heroes and attack the enemy monsters.

Game description
– Fill dungeons with heroes and attack monsters with your vast army!
– Destroy monsters with ease with powerful gear!
– Numerous abilities!
– Immense tower dungeons!
Forum Thread: Tower of Hero (by Tatsuki)
---
Trappy Tomb – MMO Crypt Raider
iTunes Description
Dodge lethal traps, bats, pits and lava, as you grab loot and run for your life along with the ghosts of past players!

Leave messages to help or hinder those who follow, unlocking new characters and secrets as you go. Those who beat the tomb are immortalised with stone statues for all the world to see, so why not add your immortal soul to the party?!

– Massively single player online ghost replays!
– Loads of loot, traps, creeps, characters and secrets
– Social network replay sharing with Kamcord
– In-game statues for the victorious
– Game Centre leaderboards and achievements
– Play online or offline seamlessly
– Awesome orchestral score and 8-bit pixel art
Forum Thread: Trappy Tomb – MMO crypt raider (by James Paulin)
---
TrapTower
iTunes Description
Help the cuties stuck in the TrapTower wall-jump as high as they can, while avoiding spikes, bullets, spinning saw blades, and lasers! Collect coins to unlock new cuties to play with! Have fun!

TrapTower is a challenging new arcade game by Sets and Settings, the indie studio that brought you Irrupt, SUPERHYPER, ESFLC, and Upthing. Featuring crunchy pixels, tricky obstacles, rocking chip tunes, leaderboards, and an adorable gang of cuties to unlock, TrapTower is all about skill and timing.

How long can you last inside the TrapTower?
Forum Thread: TrapTower (By Sets and Settings)
---
Wellington's Victory
iTunes Description
At dawn on June 18th, the torrential rain which had soaked the Belgium countryside the previous day began tapering off. Seventy thousand French troops, constituting the bulk of Napoleon's Armee du Nord, which two days earlier had vanquished the Prussian Army of the Rhine at Ligney, now expected to exploit their initial victory by destroying the unsupported and inexperienced Anglo-Dutch forces which the Duke of Wellington had deployed across the Brussels-Charleroi highway a few miles south of the inconsequential hamlet called Waterloo.
Forum Thread: Wellington's Victory (by HexWar Games Ltd)
---
WonderCat Adventures
iTunes Description
WonderCat is a thrilling one finger runner-platformer with a twist of reflexion. Help the WonderCat come back home through 5 worlds, 50 levels and 5 giant bosses. Collect the glowing stones to unlock 5 secret levels and extra achievements.

WonderCat needs your help to find his cat buddy and escape the strange mines where they crash-landed ! No trace of your UFO spaceship. You only have the robot pod that traveled with you to help. Beware the dangerous and unexplored path ahead. You'll need all your stamina and quick reflex to ride through those 55 levels. Where is your cat buddy ? Where does the cave go ? Let's find out and go back home. The adventure starts now !
Forum Thread: WonderCat Adventures (by MovieWriterPro)
---
X-Tra Life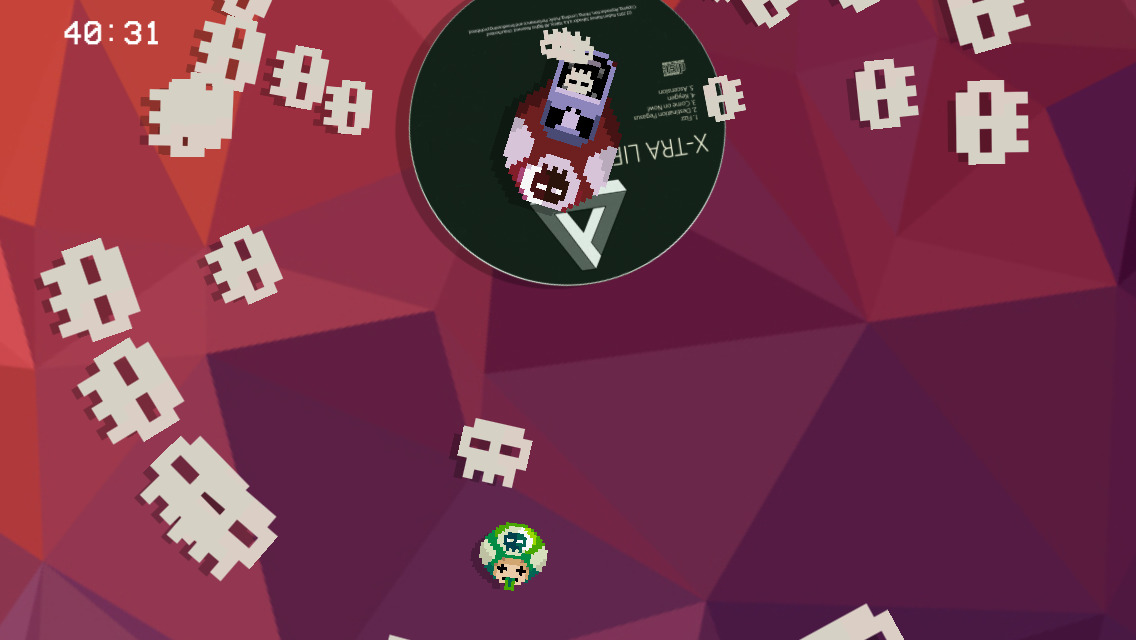 iTunes Description
X-Tra Life is a dangerously addictive game based on Vaktry's music EP "X-Tra Life".

Get ready to live a frantic, old school, space invaders experience! Test your skills to the limit, dodging the attacks from the Bacterial Mushroom, never ever letting the music stop.

The game features a very simpe mechanic that tests your dexterity and reflexes.

Come On Now!
Forum Thread: X-Tra Life (by Ruben Ramos)
---
Xenowerk
iTunes Description
Be the last hope against the mutant infestation. Enter the aftermath of a scientific experiment gone horribly wrong.

Xenowerk™ comes from Pixelbite, the creators of Space Marshals. It is a top-down action shooter challenging your combat skills in an underground science lab. Descend deeper into the abyss and explore the tarnished levels. Armed with a flashlight as your main guidance, you'll never know what's lurking in the dark!
Forum Thread: Xenowerk (by Pixelbite)