Hey you, Joe and Jane Wrestling Fan, did you know the Money in the Bank Pay-Per View event is coming up in less than two weeks? Of course you know that, and to celebrate WWE Immortals (Free) has just received a pretty big update that adds (or at least will add) some cool new content. There will be a special online event for Money in the Bank running from June 10th to the 17th which will give you the chance to win some cool new gear. This update also adds some new character cards to the roster. Curiously, only one of the stated new characters is currently available as a single card for purchase in the store. It's The Authority Stephanie McMahon, and she makes quite a match paired up with her The Authority Triple H husband's card.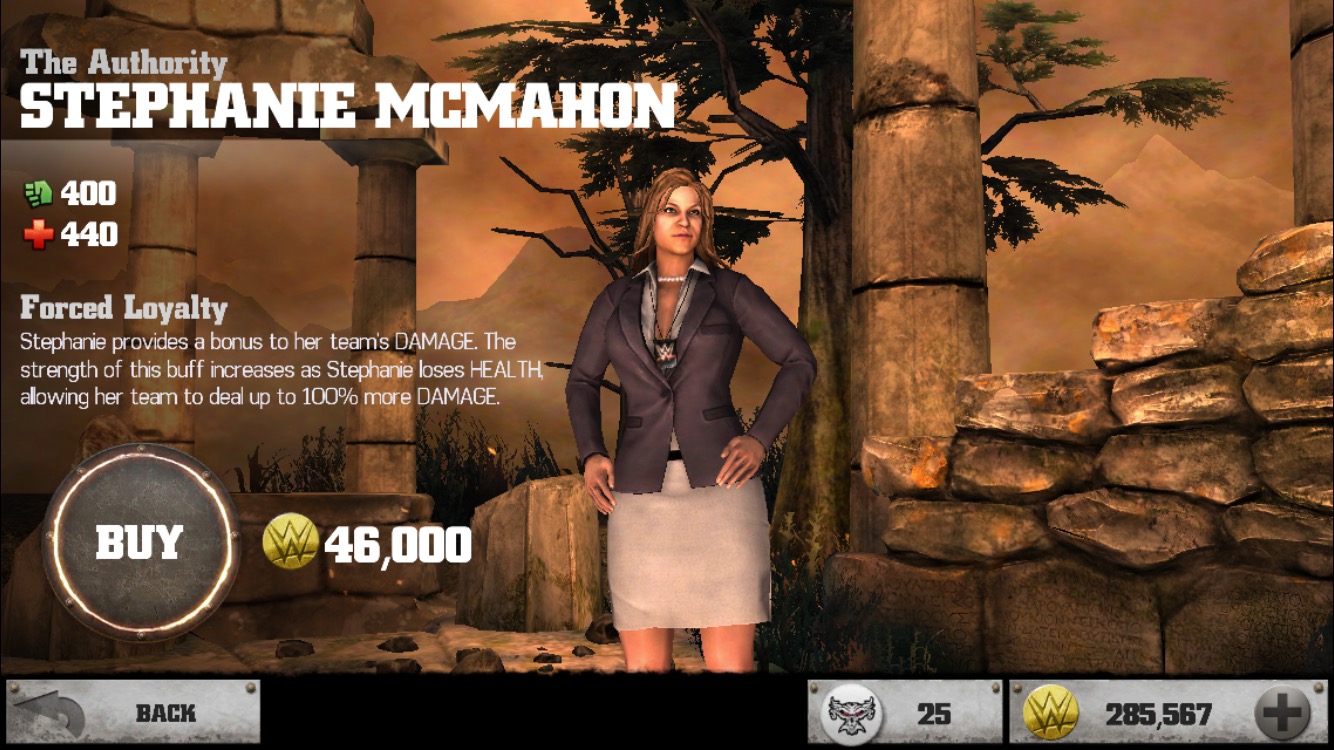 There's another new Stephanie character too, but as of right now she's only available in the new premium booster packs that have also been added with this update. The Stephanie McMahon booster comes with the Silver Authority card pictured above, plus a Gold Warrior Queen Stephanie McMahon as well as 3 Talent cards and 15,000 credits. The Booster will set you back $19.99. Based on the App Store update text, it sounds like Warrior Queen Stephanie will be a challenge character soon.
Dean Ambrose is also being added to the roster, but as of right now there are no individual cards or Booster packs available for him, but I'd expect them to pop up in the next couple of weeks. The update text states that these special Booster packs will only be available for two weeks. Also part of this update (at least I think it is, as I haven't noticed him before) is a new Gold Enlightened Big Show card.
So if you've been enjoying WWE Immortals and you're psyched for Money in the Bank on June 14th, grab this new update and check out the new stuff as it slowly rolls out over the next couple of weeks.