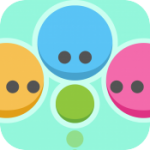 This week's episode of The TouchArcade Show is loaded with discussions of the various games of the week and Mike's odd depth of knowledge when it comes to anything to do with Growing Pains. It's really creepy, in a way that's actually creepy and not just in one of those "Oh I'm just joking around" kind of ways. It's a good time, I promise, you might even learn something… About Growing Pains.
Don't forget to shoot us emails with any questions, feedback, or anything else relevant or irrelevant to [email protected]. We read 'em all, and love decoding messages written entirely in emoji. As always, you can listen to us with the links below… And if you like what you hear, please subscribe and/or drop us a review in iTunes. Much appreciated!
iTunes Link: The TouchArcade Show
Stitcher: The TouchArcade Show via Stitcher Radio for Podcasts
RSS Feed: The TouchArcade Show
Direct Link: TouchArcadeShow-206.mp3, 68.5MB
---
This week's episode of The TouchArcade Show is sponsored by…

Brickies, Free - The team at Noodlecake isn't a fan of over the top sales pitches. So they gave us an ad that was simple and to the point.
Brickies is a new take on the classic breakout game genre. It has everything you know and love from brick breakers and a few surprises you won't see coming. It has lots of levels, great visuals, an endless high score mode, and stackable power ups that result in big time destruction.
If you are a fan of breakout games, or are looking try one out for the first time, Brickies is free on the App Store so you might as well check it out. You've got nothing to lose. Except sleep if you stay up all night playing it.