Interestingly, we heard last year from Noodlecake Games that their Flappy Golf (Free) was popular pretty much because of the fact that kids were playing it at school. Now, we're seeing another game that might be going through the same effect: Rusty Moyher's Astro Party (Free). He sent over some data pointing out that the game has actually been growing week-over-week, with downloads plummeting on the weekend:

Since the game is free with ads, he's seeing growth increase astronomically there as well, with May set to be another record month: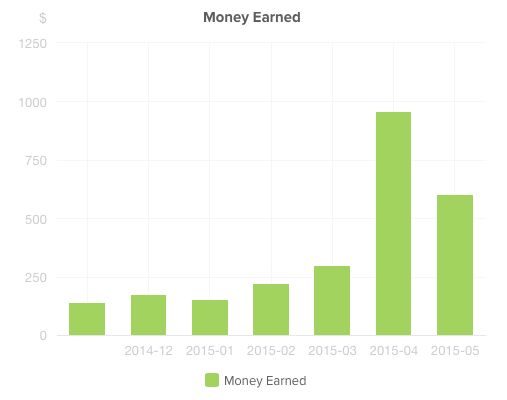 Interstingly, this seems to be all through word of mouth. Like, literal word of mouth, with kids only providing hints of the game's virality through iTunes reviews like this one:

It's quite likely that much like Flappy Golf, this could dip during the summer when US kids are on break, and downloads would pick back up once school gets back in session. We'll see just what happens, but these sorts of phenomena are interesting because free games can go viral like this. If you know of any games that have an unexpected popularity like this at your school, let us know on the forums!
Astro Party coincidentally just got updated with some new tweaks to improve the game experience, so if you haven't played this local multiplayer game yet, now's as good a time as ever! And if you have an Android device, Rusty Moyher is teaming up with Noodlecake to bring that game to Android, and further keep our youths from properly learning. Hooray!