Well, this week is one of those weeks that kind of snuck up on me, as there are quite a few big releases in today's new game list. First off, Netmarble's Marvel beat 'em up Marvel Future Fight is out worldwide with the Avengers: Age of Ultron movie hitting theaters tomorrow. Speaking of "out of soft-launch" games, Halfbricks Bears vs. Art should be out worldwide now too, after more than a year in soft-launch. Finally, it's a smorgasbord for RPG lovers as Ys Chronicles 1, Trulon, Destiny Emerald and a few more have arrived on iOS. As always let us know what games have your interest this week.
---
A Hare in my Yard
iTunes Description
Play as Farmer Dude and protect your crops against your arch nemesis, Rabbit Man. He'll dig up your yard and try to steal your produce for himself! Be careful though as he's quick and generally pretty clever (for the most part), but when that fails him Rabbit Man has an assortment of allies he can call upon to help get the job done. Fear not though as Farmer Dude has his own tricks up his sleeve in terms of allies and items he can buy at the shop. Light RPG elements help you upgrade your skills to keep up with the ever so sly Rabbit Man.
Forum Thread: A Hare in my Yard (by Dustin Crenna)
---
Basketball Showdown 2015
iTunes Description
Match up against your friends, your enemies, or anyone worldwide in a head-to-head Basketball Showdown!

For the first time ever, become a coach of your very own team. Join up with friends and recruit real players to form an unbeatable squad. Then compete against other teams from around the world in weekly tournaments for huge prizes.

The PhysKick™ Engine is back with a vengeance. Experience realism beyond any other basketball game on the planet. From the moment the ball leaves your fingertip to the time it spends rattling around the rim, everything is 100% physics based. Basketball Showdown 2015's motion is based entirely on high fidelity measurements of real basketball mechanics.
Forum Thread: Basketball Showdown 2015 (by Naquatic)
---
Battledots
iTunes Description
Battledots is an intense, fast-paced strategy game where you must attack the opponent while defending your base, and everything is done with dots. There are 15 dots to choose from, and each one has its own unique abilities that will aid or hurt you in battle.
Forum Thread: Battledots (by Kloppe Media)
---
Bears vs. Art
iTunes Description
Greedy millionaires have opened abstract art galleries to display and admire their latest work. Now Rory the bear is ready to fight back against the pointless pieces invading his home!

Discover 125 galleries with exciting puzzles around every corner. Plan your moves carefully or race the clock in timed challenges to destroy every painting on every wall! Each painting is protected by sneaky security measures including lasers, spikes and mind-bending portals. Not to mention snooty guests, nosy security guards and art-snatching thieves!

Bears vs. Art is fun, furry and free. Try it now and see for yourself!
Forum Thread: Bears vs. Art – (by Halfbrick Studios)
---
Byte Master
iTunes Description
A fresh combination of puzzle, idle and incremental mechanics!
It's more than swiping the same numbered tiles to merge them into one. It gets more addictive when you:
– increase memory capacity to Level-Up.
– reach higher levels to operate the higher numbers.
– collect bytes automatically with upgraded IDLE devices.

Now, are you ready for the challenges?
Forum Thread: Byte Master (by Oleh Vasylevych)
---
Chalkboard Pinball Creator
iTunes Description
Chalkboard Pinball Creator is not your ordinary pinball game. You can actually draw your own pinball machines on the chalkboard, and then play them! Share your creations with your friends, and there's even a multiplayer mode where you can play simultaneously with up to 4 other players!
Forum Thread: Chalkboard Pinball Creator (By Pangea Software, Inc.)
---
Change Wizard
iTunes Description
Welcome to Wizard Pantry, the favorite thrift store of magical people everywhere. It's a veritable grab-bag of supplies, ingredients, utilities, and magical breakfast foods. The undeniable convenience keeps wizards from all walks of life and pedestals of wizard society coming back for more, from wizard kids, to the wizard working class, to wizard royalty. This will be your new place of work for the foreseeable future in Change Wizard. At least until you get fired!

Your job in Change Wizard is at the register, making change for the wizard people that buy their wizard ingredients. In the wizard world, you make change with magic. I don't think you're understanding me here: You literally create coins from thin air with the change-o-matic spell. It's all in the finger.
Forum Thread: Change Wizard (by Michael Merrill)
---
Crazy Spring Jump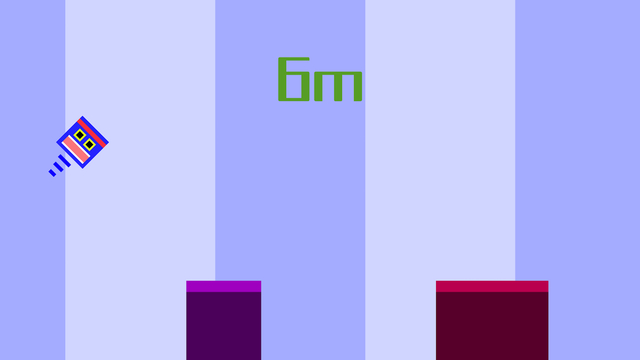 iTunes Description
One night, a paper box looked up the sky and wished: "I wish I could move so that I can travel around the world". Suddenly, a beautiful fairy appeared and made his dream come true: she sticked a spring under his bottom. Now he can move, BUT… there comes another problem: he cannot stop jumping!

Jumping on a spring is extremely exciting but also very challenging. Let's see how far he can go.
Forum Thread: Crazy Spring Jump (by Guava7)
---
Destiny Emerald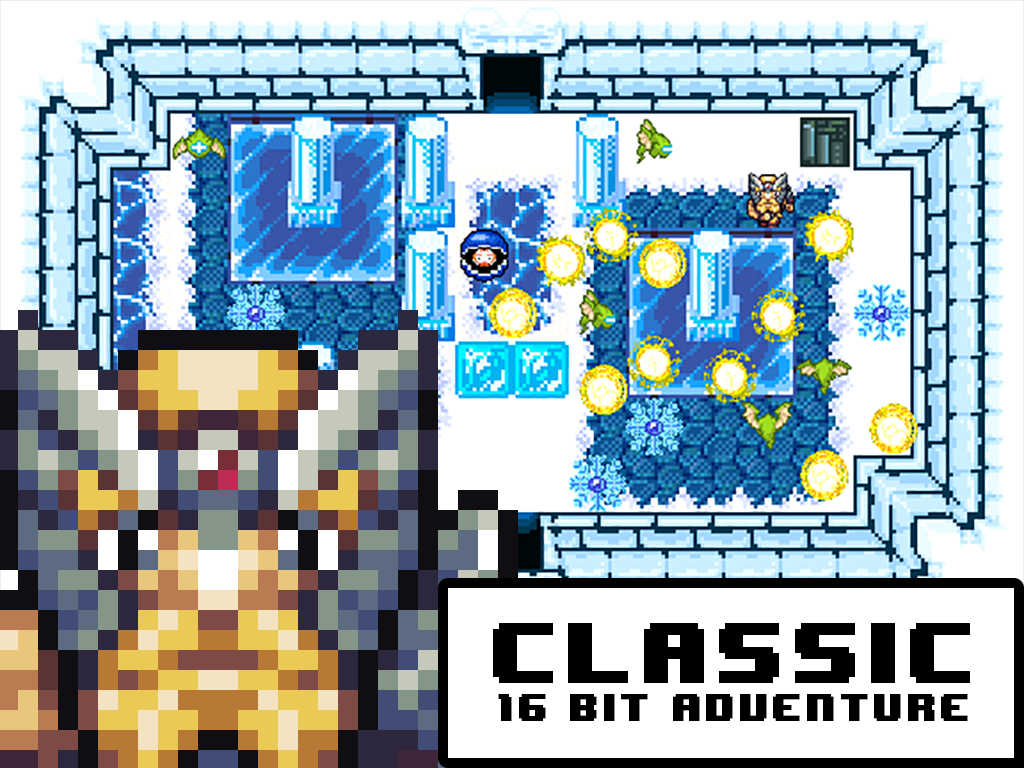 iTunes Description
Classic 16-bit action RPG using a whole family of adventurers. Traverse massive dungeons, collect tools, and fight devious monsters!

Journey through a massive dungeon of hundreds of rooms and exotic warp locations over the mountains and under the seas. Collect unique weaponry and gadgets to outsmart monster swarms and solve formidable puzzles in this retro action RPG.
Forum Thread: Destiny Emerald (by Watermark RPG)
---
Drift Draft Destroy
iTunes Description
Drift Draft Destroy is a dynamic arcade racing survival game. No leveling, no breaks, no health.
Choose your car, drift to turn, draft to catch up, shoot to destroy and win the race.
Improve your strategy and use devious tactics to destroy all your opponents and sabotage the race.
There is no room for losers. Are you strong enough?
Forum Thread: Drift Draft Destroy (by Gripati Digital Entertainment)
---
Godspeed Commander
iTunes Description
Build the deadliest spaceship and become the Top Commander in the Galaxy. Hand pick your crew to take into battle and gain an edge over your opponents. Battle your friends and strangers in intense real time multiplayer combat. Godspeed, Commander!
Forum Thread: Godspeed Commander (by Nah-Meen Studios)
---
The Line Zen
iTunes Description
Welcome to The Line Zen.

The Line Zen is the sequel to 2014's hit game, The Line, but now with a new twist. You still dart and weave through a procedurally generated world while avoiding the red shapes, but now you use friendly green shapes to your advantage — but be careful — because sometimes they can get in the way!
Forum Thread: The Line Zen (by Ketchapp)
---
Marvel Future Fight
iTunes Description
The Avengers…Spider-Man…the Guardians of the Galaxy! You can unite the greatest heroes from all corners of the Marvel Universe for the epic battle that will decide the fate of all realities – MARVEL Future Fight!

S.H.I.E.L.D. Director Nick Fury has sent a dire call from the future: The multiple dimensions of the multiverse are collapsing upon each other – and it's up to you to ensure humanity survives! Gather the mightiest Super Heroes and Super Villains, assemble your team, and protect the universe at all costs!
Forum Thread: MARVEL Future Fight (by Netmarble Games Corp.)
---
MicRogue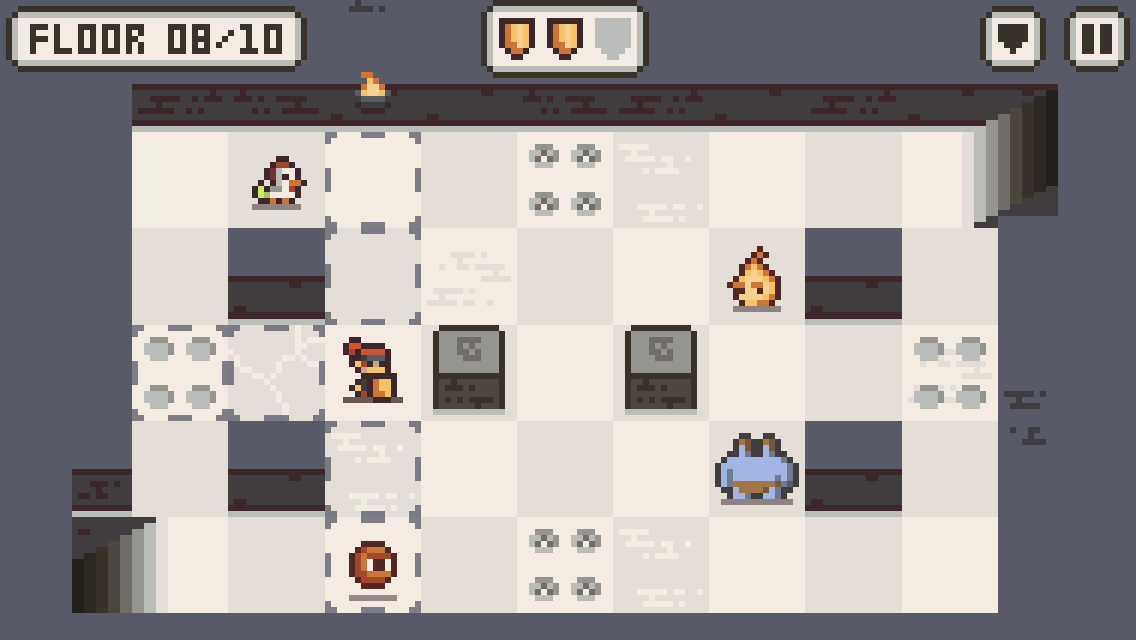 iTunes Description
Climb a dark tower in this Micro sized Rogue-like that focuses more on character movement, than stats and gear. Can you retrieve the treasure and escape the dragon's wrath?

What Microgue has in store for you:
Randomized levels
Each Monster behaves differently
Beware of traps, and use them against your Enemies.
Forum Thread: Microgue (by Crescent Moon Games)
---
Sheep Frenzy
iTunes Description
Do you remember those old handheld electronic games? Simple rules, fun to play, yet challenging. No? Nothing comes to your mind? Well, don't bother anymore, cause Sheep Frenzy! is so much more!

Rules are simple. You use just two "buttons" to move the bar and the bar is what prevents sheep from falling into the abyss. They will just bounce right off the bar to the other side. They may seem a little suicidal, but at least you earn points for rescuing them, right?

The more points you earn, the more valuable sheep you unlock. But beware of their special abilities – the most valuable sheep are really hard to rescue.
Forum Thread: Sheep Frenzy! (by Adam Zurek)
---
Soul Unleashed
iTunes Description
Soul Unleashed is an Adventure RPG made just for those adults who may have forgotten what an adventure feels like. It is a brand-new app inspired by the good-old days of gaming. Paying homage to the PC games of the 80's, it seeks to bring out the sort of board game feel you would find in tabletop RPGs and trading card games!

Create your own original character from a selection of sizes, faces, eyes, hairstyles, etc. for over 50,000 different combinations. The look of your equipment will also vary depending on your character's appearance, allowing you to express your own unique style.

From 7 main lines, you can select from over 160 different talents (general term for techniques, magic, etc.) to learn, constructing a wide variety of different characters. Through random matching you can form groups with other player characters, and head out on adventures with new team members each and every time.
Forum Thread: Soul Unleashed (by Qualiasoft)
---
Stella's Journey
iTunes Description
Stella's Journey is a fairy tale style adventure platform game about a girl who wakes up in a mysterious world after reading the first page of a strange book. The spell turns her into a paper box and now the only way she can find her way home is with the help of The Wind. You play as The Wind that will help Stella get past a wide variety of deadly traps, enemies, and physics-based puzzles in diverse and handcrafted environments.
Forum Thread: Stella's Journey (by Gravity Software)
---
Trulon
iTunes Description
Enter a world of steampunk and magic by experiencing the debut title of the Trulon series. Trulon – The Shadow Engine is an adventure RPG with a unique card combat system. Battle enemies mutated by magic as you explore the kingdoms of peaceful Tripudia and dangerous Maelon. Unravel the threads of an insidious plot and uncover dark secrets to help bring an end to the mysterious disease threatening Tripudia.
Forum Thread: Trulon (by Lillback Powerco Oy)
---
Warrior Heart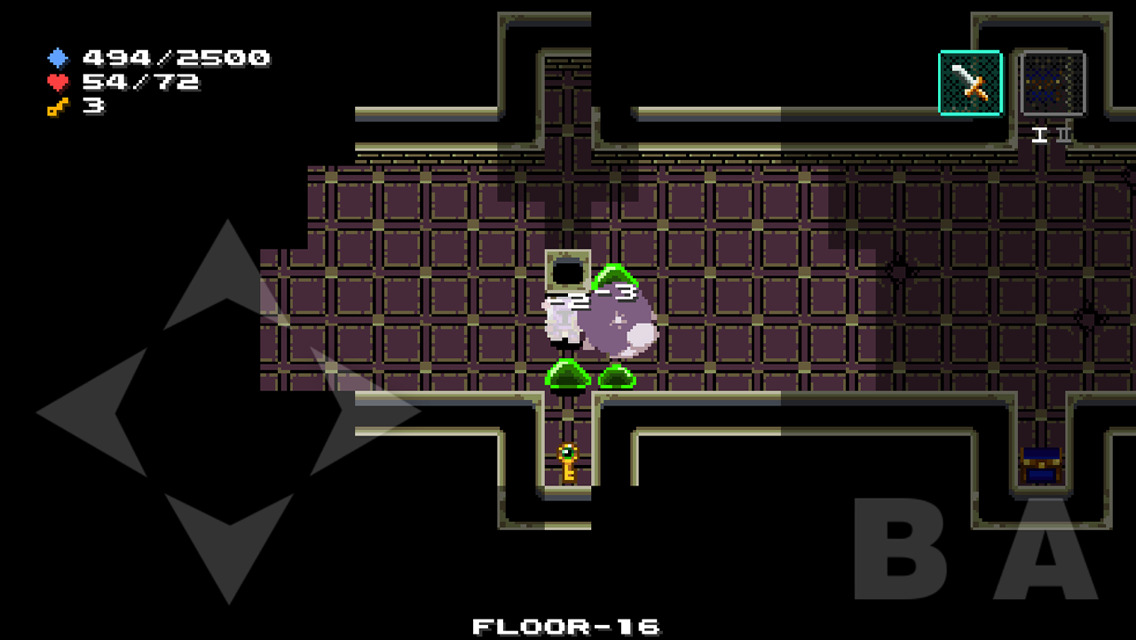 iTunes Description
Warrior Heart is a traditional roguelike game with pixel art and simple interface
It's goal to explore dungeon and gather items thus strike out boss and escape from dungeon.

It's difficult to play. There must be fortune. You must be prepared for death.

Warrior heart is waiting for your challenge
Now, you are already to be a warrior.
Forum Thread: Warrior Heart (by Jingi Kim)
---
Whirlwind
iTunes Description
The only dependable thing in the middle of the nest of monsters is a sword. Whirl the sword to survive to the last. Don't stop!

Alfredo Jr. has fought the enemies alone in the odd world. He has to whirl a sword to survive. 'If I defeat all of the enemies, I could escape from here.' He think this way and doesn't stop whirling a sword.
Forum Thread: Whirlwind (by Magic Cube)
---
Wings Remastered
iTunes Description
Cinemaware's classic Wings! gets re-mastered in high definition with all its original missions, dogfights, story and gameplay!
Relive the action, glory and seat of the pants daring of a WWI Allied fighter pilot! You'll strafe Hun armies, bomb enemy aerodromes and match wits against deadly Aces in heart-stopping dogfights, the loser going down in flames…without a parachute! More than just a simulator, Wings! features genuine arcade action and an emotion-packed role-playing experience. Wings is the easy to play
Forum Thread: Wings Remastered (by Kalypso Media Group)
---
Wire Defuser
iTunes Description
Defuse dat bomb! Wire Defuser is a fast-paced puzzle game about defusing bombs, saving the planet… and, well, defusing bombs.

Your mission, should you decide to accept it is simple: defuse the bombs. Every level presents a new chain of buttons and switches, each executable in a different screen interaction. Skill and reflex will be required.

If you manage to get through the chain in time, the bomb is defused. But watch out as the slightest error will blow up everything. Stay calm and save the world!
Forum Thread: Wire Defuser (by Bulkypix)
---
Ys Chronicles 1
iTunes Description
Ys is an action-packed, heroic fantasy JRPG game that immerses you in a beautiful Japanese artistic universe. Originally released on PC and PSP in the 2000s, this remake of the famous franchise's first episode, titled " Ancient Ys Vanished: Omen", returns in a mobile version especially adapted for touch gameplay.

In Ys, you play as Adol Christin, an adventurous young swordsman. Early in the story, you find yourself on a mysterious beach in Esteria, a kingdom whose cities are besieged by hordes of demoniac creatures. Esteria's people are depending on you to defeat the demons and free the kingdom. To accomplish your goal, you must find six sacred books containing the history of the ancient land of Ys; books which will also provide you with the knowledge to restore peace. Throughout the game, you'll gain experience and strength by discovering enchanted weapons and artifacts. Become a mighty knight and destroy your enemies!
Forum Thread: Ys Chronicles 1 (by DotEmu)