Hello everyone, and welcome to the week! It's time once again for our look back at the noteworthy updates of the last seven days. Cat Physics got an update this week! Some other stuff, yes, but Cat Physics! Oh fine, I'll tell you about some other updates, too. Of course, you can keep an eye out for updates yourself using AppShopper Social (Free), the watchlist in the TouchArcade App (Free), or by participating in the TouchArcade forums, but this weekly summary is here to fill in the things you might have missed. Let's dig in!
Candy Crush Soda Saga, Free Leading off Update Mondays as King's games often do, Candy Crush Soda Saga has 15 more levels as of the latest update, bringing the total to 345 stages. The notes warn that these ones might be a bit tougher than usual. That's kind of scary considering I'm only a little over halfway there and the game is already really difficult.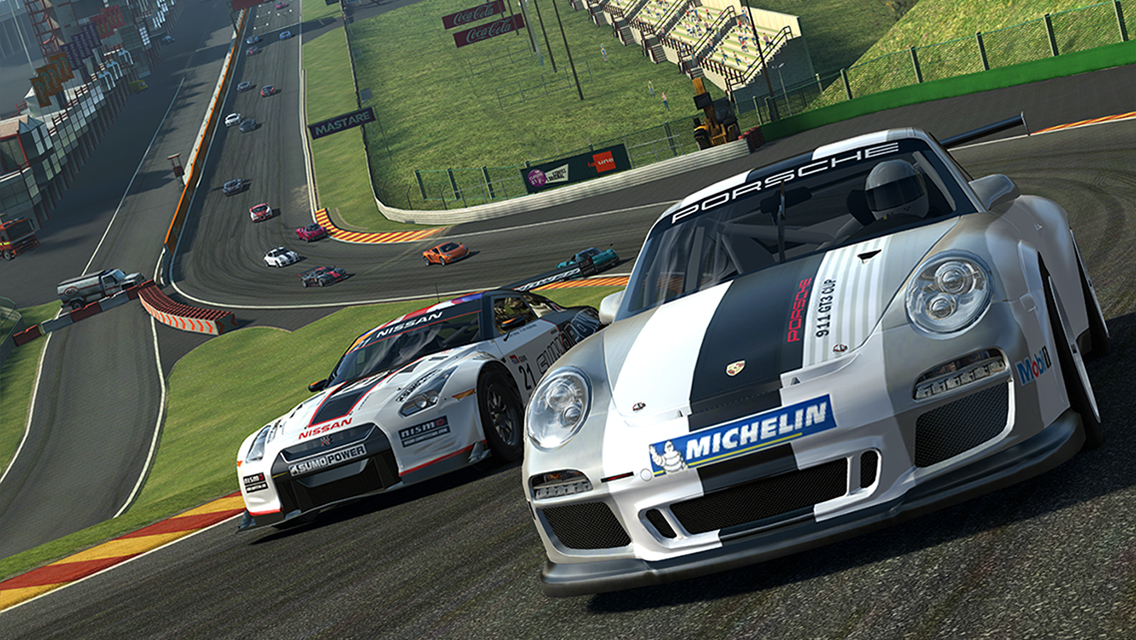 Real Racing 3, Free The most recent update to Real Racing 3 adds the well-known Nurburgring track to the game, along with a new Race Team system that adds a significant social element to the game. There are also some new cars in the game from French manufacturer Renault. Take to the track in the DeZir concept car, or pretend you're a super rich person in desperate need of a speeding ticket to complete a scavenger hunt and get behind the wheel of the Renault R.S. 01 race car.
Terraria, $4.99 And I thought Easter updates in the last article were running late. Terraria might have missed the calendar date, but you can still get into the spirit if you want with this nice update. Most of the new content comes in the form of fixes, but restoring or repairing things is kind of what the season is all about, right? If you really must have something new, well, there are now blue and green wrenches. That's pretty swell, don't you think?
Angry Birds POP!, Free No Bubble Witch updates this week, but if you're really craving some free-to-play bubble-bursting action, Angry Birds Stella POP! has you covered with 20 new levels. There's no question it's shameless, but the same can easily be said for Bubble Witch. However, another way Stella POP! takes after those games is that even though it's not very original, it's still pretty fun.
Warhammer 40,000: Space Wolf, Free The sequel to the hit game Warhammer 39,999 gets a rather nice update this time around. PvP arenas, UI fixes, balance improvements, improved rewards, added language support, and some actual music & sound options help Space Wolf bark at the moon ever so much louder.
Plasma Sky - a rad retro arcade space shooter, $0.99 Why hello there, Mr. Long Overly-Descriptive Title. Plasma Sky is a pretty cool shoot-em-up, and its 5.0 version is finally here. This update includes a revamped conquest mode with 20 new levels, a new music track to give your ears a little variety, support for larger screen sizes, new bosses, and a whole bunch of other cool things. Be sure to check it out!
Farm Heroes Saga, Free Farm Heroes Saga officially crests the 900-level mark with its latest update. The new version has 15 brand new levels set in an African jungle. Collect the Okapi, Cheetah, and a Gorilla for your seriously messed-up farm back home while you're traveling. Poaching is a crime, friends, whether it's for your "Farm Club" or not. Tsk tsk.
Agent Dash, Free Agent Dash was one of the more successful unlicensed games to ride the wave of popularity that behind-the-back runners enjoyed for a while. Being a few years old with no sequels so far, the original engine was starting to get a bit creaky. This new update not only brings a new engine with considerably improved visuals, it also has two new playable characters, new missions, and significantly reduced load times. Sadly, neither of the new characters in the game is Mrs. Dash, so my dreams of playing as an anthromorphic bottle of spices are going to have to go unfulfilled a bit longer.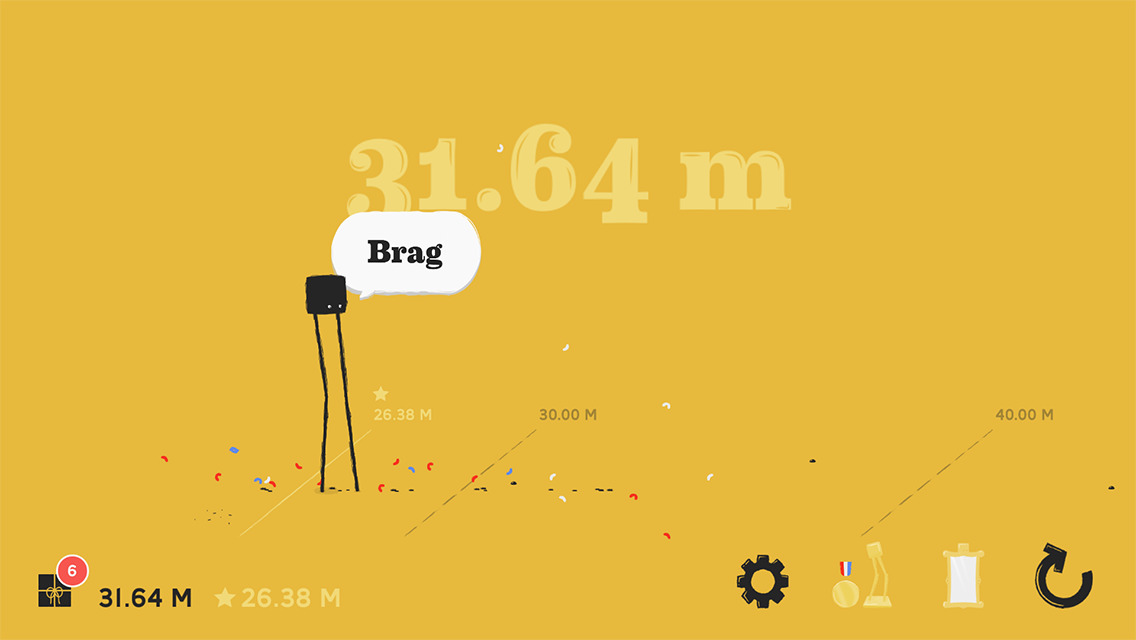 Daddy Long Legs, Free The Daddy Long Legs is a very frustrating creature. For whatever reason, different regions use the name to refer to different things. It's like the whole pancake/hotcake thing all over again. Anyway, Daddy Long Legs, the game that is, has 20 new costumes to unlock. There's a samurai outfit, a burger suit, and more. The physics have also received some additional attention. You can also look forward to the requisite tweaks and bug fixes. Oh, boy!
Kingdom Rush Origins TD, $0.99 The next chapter in Kingdom Rush Origins arrived last week, adding a new hero you can buy and two new levels. The new hero is Lynn, the Hexblade, who seems to be a specialist in, well, hexes and blades. Pretty good title she's got there. The two new levels take you a few more steps into the territory of the Twilight and culminate in a battle with Baj'Nimen the Hateful Warlord. You can tell he's serious business because he has an extraneous apostrophe in his name. Good luck!
Wrestling Revolution 3D, Free Finally… Wrestling Revolution 3D… has come back to Update Mondays. The latest version adds a few new moves, including the Bear Hug, the Headbutt, and the Double Foot Stomp. It's a bit of a nasty set. The bug that caused the game to freeze up sometimes on plancha landings has been addressed, and the way ads display has also been fixed for those who aren't rocking a Pro License.
Bring Me Sandwiches!!, Free Here's our controversial update of the week courtesy of Bring Me Sandwiches!!, which has made the big jump from paid to free with ad support. This update also includes some important bug fixes and support for the iPhone 5 and iPhone 6 families. Apparently, an IAP to remove the ads is under consideration for the future, but for now you'll either have to avoid updating or put up with a few commercials here and there.
Assassin's Creed Pirates, Free The British are coming! The British are coming! For all the talk of animosity between pirates and ninjas, it was really the English that proved to be the most deadly natural enemies of pirates. Since Assassin's Creed is basically a citation-acceptable documentary of history, it's much the same here. Alonso's on the trail of the Merchant King, who apparently has information that could lead him to Blackbeard, but time is running out. There's plenty of new content all around in this update, if you still happen to be playing this one.
Doug dug., Free Inspired by the Fygar enemies from Dig Dug, fire-breathing dragons have been added to Doug Dug. This version also makes the invincibility power-ups more rare, but as a show of mercy, you can no longer be killed by invisible lava. Turns out that was a bug! This is such a great game, by the way. I will never stop urging people to play it. Hey, you've all played it, right? Let me give you this pamphlet!
Disc Drivin', $2.99 Rise from your grave! Disc Drivin' gets a surprise update that adds support for the iPhone 6 family, three new tracks, and fixes for the Bluetooth multiplayer mode. There are a bunch of other bugs squashed too, but you probably never even noticed them. I love seeing older games like this one still getting attention from their developer years down the road. Gives me the warm fuzzies.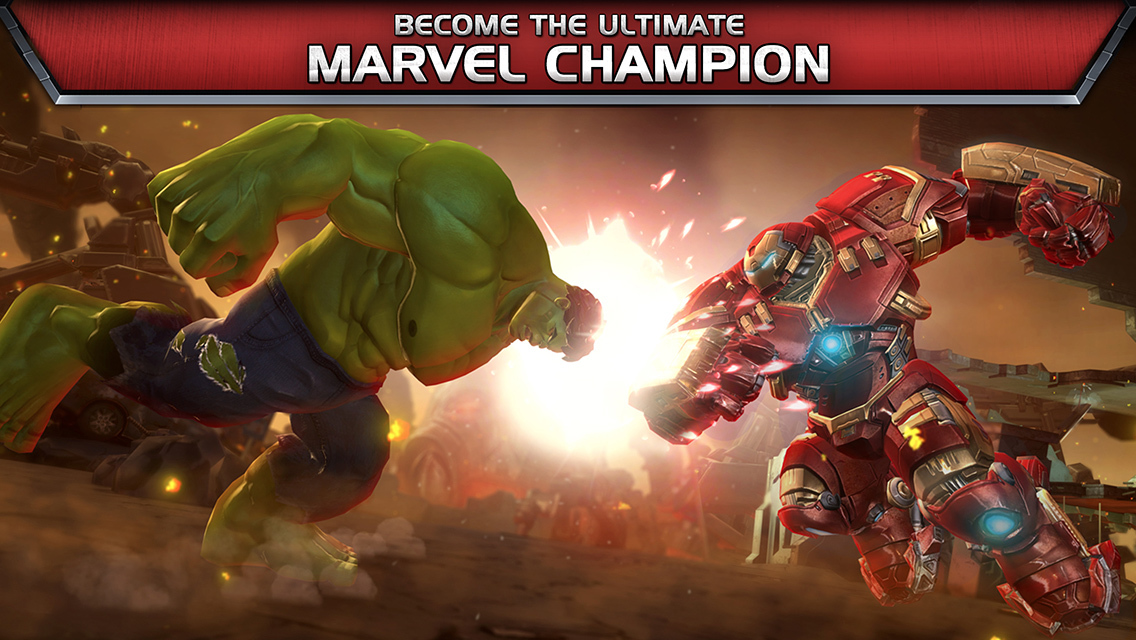 Marvel Contest of Champions, Free This update has next to nothing to do with Spider-Man, but due to a lack of competition, I'm giving it the coveted Update Mondays Most Spider-Mans Of The Week award. This is actually a huge update that adds an Age Of Ultron event, Summoner masteries that you can learn as you level up your main account, tons of new features related to Alliances, and the ability to go one on one with the characters of other players.
World of Tanks Blitz - 3D War, Free Unusually for a World Of Tanks update, there are no new tanks this time around. Instead, there are new battle missions you can play to earn bonuses, achievements, and so on. The tutorial has also been improved, and the UI has seen a few tweaks here and there to make things a little easier on everyone. It's tankless work, but somebody has to do it! I'll be leaving now.
Craft The World - Pocket Edition, $4.99 Wow, this one got a lot of fixes, changes, and improvements in the latest update. Check the update notes for the full list, but here's a tasty platter to get you going. The AI on dwarves has been improved, shop prices have been balanced, the Mythril Pickaxe is stronger and lasts longer, and a whole ton of bugs have been smashed into teeny, tiny pieces. Be sure to check it out if you enjoyed the game but were frustrated with the glitches.
Goat Simulator, $7.99 Goats, friends. I don't know. I feel like we overlook them when we talk about the weirdest animal, but if you really stop and consider it, goats have got to be serious contenders. Like, look at the tiny footholds they perch on in the mountains. How does that even work? Goat Simulator has the answer: a complete and utter disregard for gravity, provided you have the right mutator. This update adds a new Low-G Testing Facility to the game, which is pretty cool. For those of you packing newer hardware, you'll also be able to enjoy some fancy new grass. As goat things go, grass is pretty important.
Zen Pinball, Free Zen's Avengers pinball table from a few years back was arguably the best video game adaptation the third-highest grossing movie of all-time received, and a nice treat for pinball fans as well. The Age Of Ultron is upon us now, however, and Zen is back with another table to commemorate it. I haven't played with it much yet because I need to avoid any and all spoilers until the movie hits in Japan in freaking July, but just from a glance, it looks like another cool table design. You can score the table for a mere $1.99 in either this app or Marvel Pinball. Avengers assemble!
KingsRoad, Free KingsRoad has two events going on right now, though one of them has almost wrapped up. First, Mordrain's Fall runs until April 29th and challenges you to defeat an evil skeleton king in order to collect the pieces of the Kingsbane set. Has there ever been a good skeleton king, I wonder? The other even is the Runestone tournament, which runs until May 4th. This update also brings some UI improvements and bug fixes
Pyramid Solitaire Saga, Free As usual, we've got 20 new levels. The story this time has our intrepid duo wandering into a lively water market full of merchants and goods. According to the map they got from the back of a Froot Loops box, the wreck they're looking for is under the water market. But how? Tune in next time when we'll meet Kingsley's half-brother Maurice, who has a deep secret about Helena that she thought was long forgotten.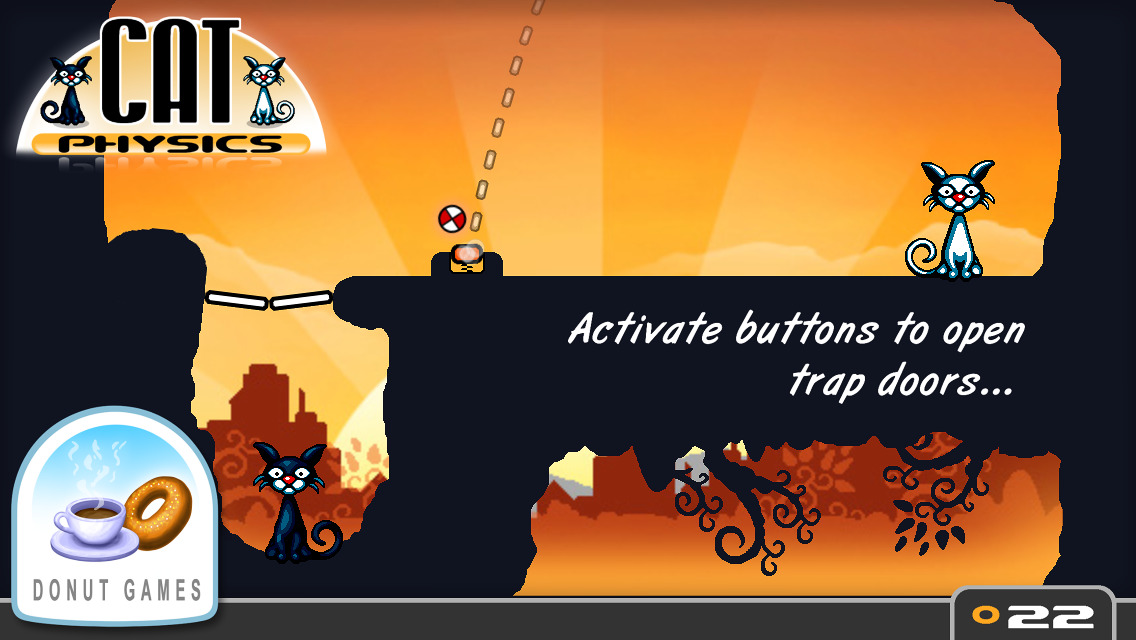 Cat Physics, $1.99 I love kittens, I love physics, Donut Games, please deliver. Oh, they already did. Nice. Hold on to something more stable than a cat, friends, because Cat Physics got 60 new levels in this most recent update. Wow! That's a lot of love right there, but that's not all. The game also has full 64-bit support and some new achievements to go with those new levels. I'm sure Jared is most pleased.
Tank Battle: 1944, $2.99 Apparently the cow has been sufficiently hunted, because all of Hunted Cow's games are now under the HexWar Games label, with fancy new icons to match. This isn't the only one of their games to get an update in the last week, but it is the most significant. Tank Battle 1944 gets some of the new features of the engine used in more recent releases added in retroactively, such as map zooming and combat analysis. There's also a new IAP campaign, Juggernaut, which gives you 12 new missions for just $1.99.
Dungeons of Chaos, $1.99 Dungeons Of Chaos is another one of those projects where the developer is just sort of quietly toiling away at making the game better on an on-going basis. The latest version features a new bonus mission, the shipwreck, which you can explore for some insignias and a rare spell book. A new boss awaits, though, and it's quite a powerful one. Be prepared. The UI has also seen some serious improvements, and a couple of systems have been tweaked to make the game a little bit easier on the player. Only a little, mind you.
That about wraps it up for last week's significant updates. I'm sure I've missed some, though, so please feel free to comment below and let everyone know if you think something should be mentioned. As usual, major updates will likely get their own news stories throughout this week, and I'll be back next Monday to summarize and fill in the blanks. Have a great week!