[appicon url="https://itunes.apple.com/app/id945627193"] As if to purposefully thwart our attempts to collate each week's iOS releases in one neat post, Square Enix went off and released a new game today without a hint of warning. Masters of the Masks (Free) is a free-to-play role-playing game developed by a small outfit called Lastmoon Games.
Masters of the Masks is being billed as a "drag-and-drop" RPG, which is a fancy way of saying it uses gestures instead of menus to navigate its turn-based battles. Otherwise, it's got the staples you'd expect: health bars, magic spells, equippable weapons, and a high-fantasy plot involving characters with names like "Ethraban."
What is a neat surprise, however, is Masters of the Masks' crafting systems. After each battle, you'll get up to three randomized ingredients, which can be used in conjunction with certain blueprints to create "masks." These masks give you special abilities and stat upgrades, and weak masks can be fused together to create stronger versions (though I gather that the results of a fusion aren't always predictable). It's a neat enough system, and things get knotty pretty quickly.
I also quite like the cel-shaded visual style, which reminds me more of, say, Might & Magic: Clash of Heroes than of Square Enix' usual fare.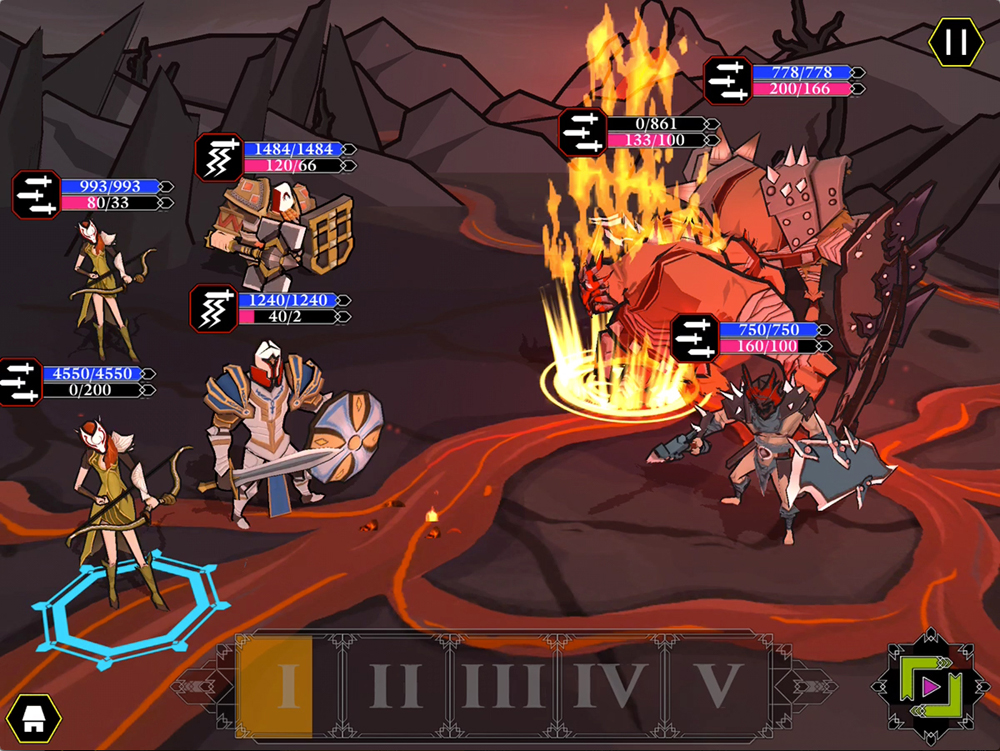 Caveat emptor: Masters of the Masks is a free-to-play game, so expect to manage some in-game currencies while you quest to save Ivren from the Yerm blight. Each skirmish costs "Stamina," and crafting a new mask takes five minutes unless pay a few gold coins. I don't quite know how workable the ratio of real money to coins to Stamina is yet, but so far nothing stands out as particularly egregious compared to other free-to-play games.
According to Square Enix, longterm plans for Masters of the Masks include PvP events, and a social system for inviting friends to help you with your battles is already in place. There's a thread about the game in our forums now, where I'm sure you could scrounge up some fellow adventurers.