As you probably know we are at GDC 2015 all week, which has us running around all over town and in general being really busy. Hence why there wasn't our normal "Coming Tonight" post this morning. Apologies for that. However, we did find the time to dig through the forums and compile a list of new game that are out right now, including RAD Boarding, Lastronaut and, a sequel to one of my all-time favorite games, Blockwick 2. So check out the list below and if there's anything we missed give it a shout out in the comments.
---
Blockwick 2
iTunes Description
Welcome to Blockwick 2 – a world of jumbled blocks and colorful shapes. It's up to you to unscramble the blocks and connect the colors.

The game introduces a slew of tricky blocks types – entangled blocks, sticky blocks, caterpillar blocks, and more. Play through 160 levels of increasing difficulty and illuminate the glyphs for an extra challenge.

From the creators of Aqueduct, Orba, and Monster Soup comes the next installment in the Blockwick universe.
Forum Thread: Blockwick 2 (by Kieffer Bros.)
---
Cozy City
iTunes Description
Cozy City is a different kind of puzzle game. It requires a good combination of spatial reasoning and logical problem solving to complete each puzzle. If you enjoy logic puzzles or brain teasers this game will surely scratch an itch. Each puzzle contains two parts, a blueprint which shows you the roads and houses you need to place, and a grid of land tiles that you can build on. Each road and house is connected to another road or house which you need to place on an adjacent tile in the city grid.

This is a unique puzzle mechanic that encourages you to try and find a play style that works for you. Most players either try and plan out moves ahead of time, or place tiles randomly and try and backtrack from potential problem areas as they arise. Puzzles start easy with only a few roads and houses that can be arranged in many ways. As you unlock more puzzles they get harder and harder leading up to dozens of houses and roads in large city grids. Where one wrong placement at the beginning could be the reason for failure toward the end.
Forum Thread: Cozy City (By Snow Covered Games, LLC)
---
Dead Alliance
iTunes Description
Dead alliance is a side scrolling action platforming shooter set in a zombie infected post apocalyptic world. Choose a character, load your weapons, fight and save the world.

Features
– Amazing pixel art style.
– Over 70 challenging levels.
– Gruesome boss battles .
– 4 different level modes.
– Over 20 weapons to choose from, including mini gun, laser, flame thrower etc. Explosives like grenade, dynamite to blow off obstacles and hordes of zombies.
– Lots and lots of zombies, finish them all.
– Tons of screen shake, explosions, flashing, particles effects.
Forum Thread: Dead Alliance (by Afanur Rashid)
---
Gold Rush! Anniversary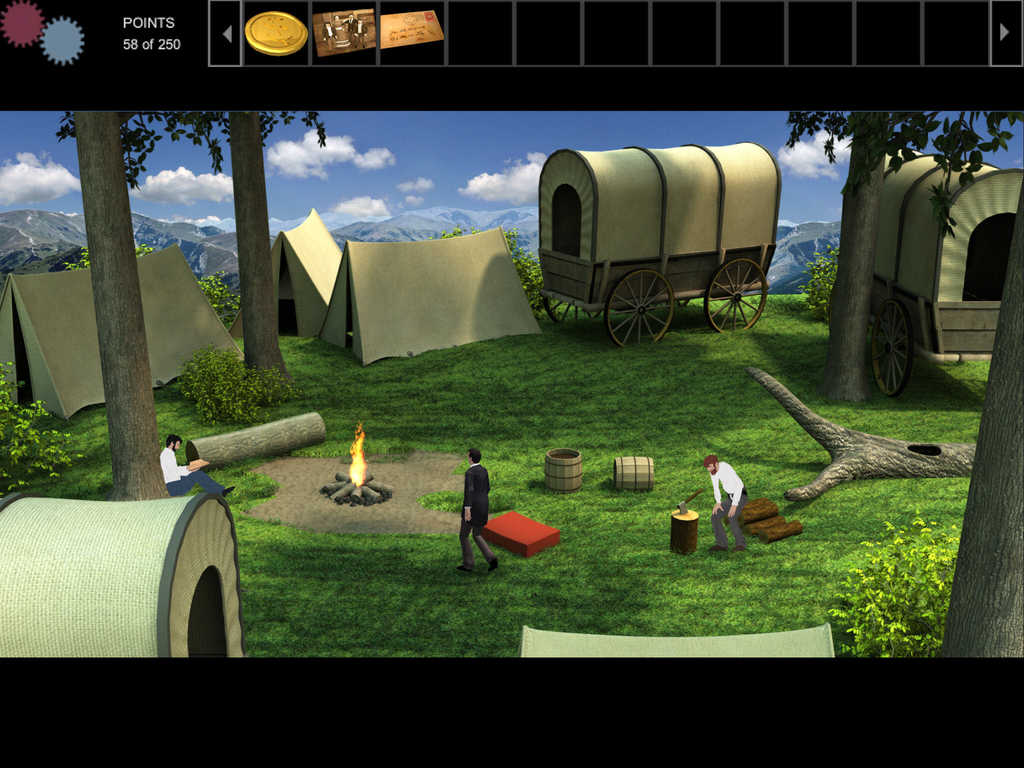 iTunes Description
In 1988, Rush appeared with Gold! in one of the most comprehensive adventure games of the 1980s. Now, the fondly remembered game, Gold Rush! has been developed anew, to today's highest standards. No aspect of modern gaming has been overlooked. You can experience the famous California Gold Rush with high-resolution graphics, speech synthesis, a superb sound track and modern user interface features. Optimized game-flow will enhance your traveling and interactions with other characters of the period.

Gold Rush! takes you back to the year 1849, when gold was discovered in California. It was certainly one of the most exciting times in American history. Gold Rush! includes the three routes tens of thousands took to the gold regions. Become Jerrod Wilson and experience each trek as you travel from New York to California.
Forum Thread: Gold Rush! Anniversary HD (by Sunlight Games)
---
Hovercraft – Build Fly Retry
iTunes Description
Hovercraft is the #1 hover action simulation, arcade racing, custom vehicle building, totally addicting, physics based, breakout hit game of the year!

* Build a completely custom Hovercraft in a simple, yet powerful editor
* Blast your way down an urban highway in the sky
* Dodge and weave through traffic at insane speeds
* Cause crazy chain reaction crashes and watch Hovercrafts go flying!
* Experience physics based hovering, collision and destruction
* Earn huge rewards for piloting your Hovercraft skillfully, and dangerously!
* Collect and win over 50 unique Hovercrafts, or create your own fleet from scratch
Forum Thread: Hovercraft – Build Fly Retry (by High Score Hero)
---
Lastronaut
iTunes Description
It's time to leave the world you love behind. The year is 2015 and mankind has created the first sentient machine: a humanoid robot. If we only knew what would happen next, we probably could have saved ourselves. Now, we're abandoning the only planet we've ever known.

Lastronaut is a pixel-packed, adrenaline-fueled dash for your life as you run, jump, dodge and blast your way through the machine army, equipped with an arsenal of human and robotic weapons to cause mayhem with. At dawn, as the rest of humanity lifts off in the distance, it's your mission to reach the last rocket ship leaving Earth. Your life depends on it.
Forum Thread: Lastronaut (by Darrin Henein)
---
Mirror Wave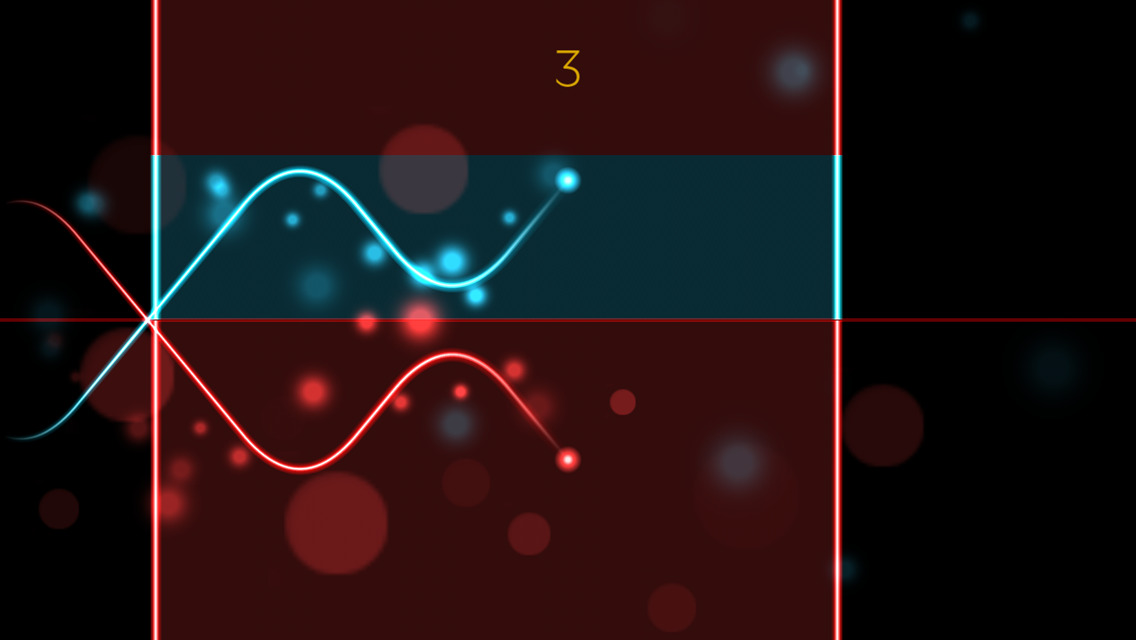 iTunes Description
An artistic color matching game – Mirror Wave –

Each ball can only pass through same color objects.
Forum Thread: Mirror Wave (by Yu Ho Kim)
---
Pixel Heroes: Byte & Magic
iTunes Description
"Listen! The end is nigh!! Hear my words and prepare! An ancient cult has set foot in our lands! They call themselves -The Sons of Dawn- and pray to some dark elder god. They have started recruiting people for their cause all over the country. I fear that they want to try to awaken something which should be left sleeping. Something dangerous and sinister! Something that might destroy us all. Spend your last of days wisely…"

Enter the world of PIXEL HEROES and prepare yourself for a thrilling RPG/Roguelike experience like you have never seen before! Explore a randomized world full of hilarious events, deadly dungeons and the weirdest NPCs you will ever meet in a game! Choose three heroes for your party and take them on a journey that will be completely different each time you start a new game. Bath in a pool of procedurally generated loot and defeat the evil forces that threaten the township of Pixton!
Forum Thread: Pixel Heroes: Byte & Magic (by Headup Games)
---
President – The Card Game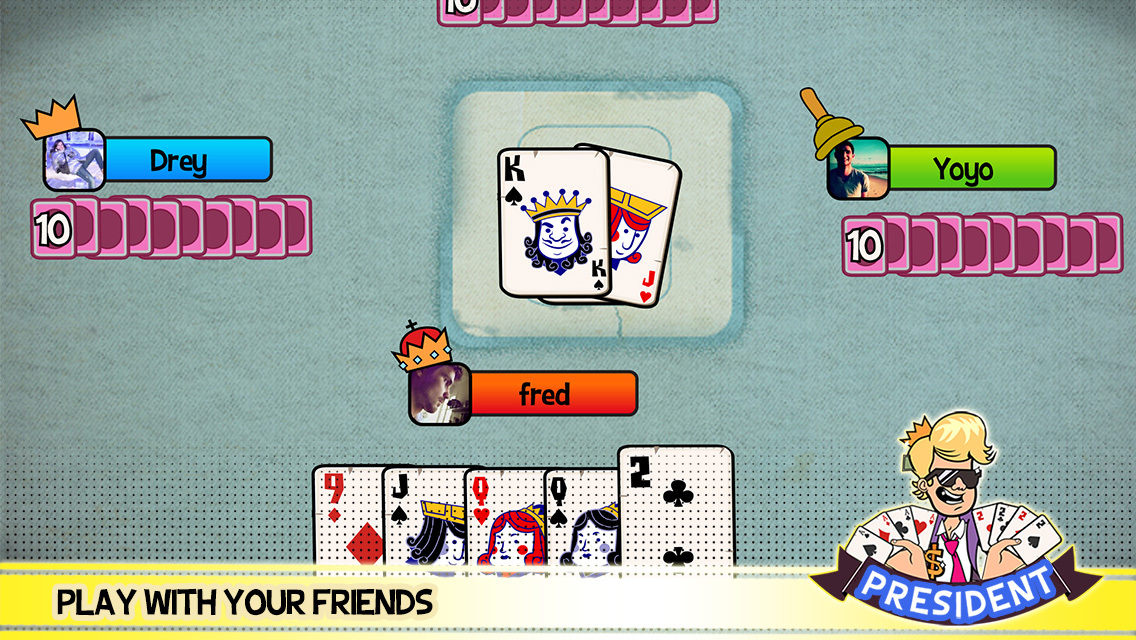 iTunes Description
Climb the rankings. Become THE President.

The world famous card game President finally adapted on mobiles! Play online and face up to 4 players. Win the round and immediately get promoted to "President". Lose it and get promoted to… "A**hole". Let's face it, nobody wants to be the A**hole. So race to be the first to get rid of all the cards in your hands.

With Presidency comes privileges, whereas being the A**hole comes with unfair handicaps. But never lose faith, today's President can be tomorrow's A**holes… And vice versa! Be strategic: anticipate your opponents moves, smash their spirit and ultimately defeat them. A good player knows when he has to bet big but not everyone can assume the gamble, take your chance, proove your skill!
Forum Thread: President – The Card Game (by Bulkypix)
---
RAD Boarding
iTunes Description
RAD Boarding is an apocalyptic snowboarding game jam-packed with 90's flair! Perform gnarly tricks and fight crazy boss battles as you race against the end of the world. With epic visuals and tons of items to collect, RAD Boarding lets you ride out the Apocalypse in style!
Forum Thread: Rad Boarding (by Noodlecake Studios)
---
Real Steel Champions
iTunes Description
Fight alongside 50 million+ fans of Real Steel World Robot Boxing in an epic sequel. Build Your Own Robot Champion and Dominate 10 inspiring Arenas. Create 1000s of unique robots from exclusive and legendary robot parts. Defeat the Legends of the New Real Steel Era & an All New Mysterious Super Boss to Reign Supreme as The Undisputable Champion!
Forum Thread: Real Steel Champions (by Reliance Big Entertainment UK)
---
Rocket Zap
iTunes Description
Rocket Zap is an arcade style space shooter game. Destroy waves of Rockets, UFOs and Spaceships. Simple one touch control. Just swipe to aim and shoot. The powerful Laser Cannon instantly obliterates ships.
Forum Thread: Rocket Zap (by Jeffrey Sanok)
---
Spring Ninja
iTunes Description
I am a Ninja. I'm handsome and… fat.
However, I cannot jump over 5 cm.
My creator wants me to fly high.
He bought me an amazing spring. Wow! Not bad!
I now can jump, like a cat!
Forum Thread: Spring Ninja (by Ketchapp)
---
Super Monster Mayhem: Rampage
iTunes Description
Swipe for your life. Tap for DESTRUCTION!! A monster is on the run, causing mayhem in the city… and YOU are that monster!

Super Monster Mayhem captures the oldschool arcade gameplay and brings it to your phone. Climb an endless building eating innocent civilians while avoiding bullets, angry cops, fire, explosions and other hazards in this easy to play but hard to master game. Master your rampaging skills, beat your score and reach the top of the leaderboards.

Tap your way to victory! Rampage the city and show everybody that you are the best!
Forum Thread: Super Monster Mayhem: Rampage (by eRepublik Labs)
---
Super Soccer Club
iTunes Description
Super Soccer Club is the only Soccer game that lets you control EVERY aspect of your Club! In Super Soccer Club you do more than simply manage a team. Can you lead your club to glory on and off the pitch?

UNPARALLELED CONTROL OVER YOUR CLUB
• Build your stadium and club infrastructure from the ground up into a Soccer City featuring club stores, Training Pitches, Fan Clubs, Marketing Centers and more!
• Decide which players to buy and sell on the transfer market
• Set your team formation and tactics
• Real time in-match events that require quick thinking
Forum Thread: Super Soccer Club (by Chillingo)
---
Temple of the Abyssal Winds
iTunes Description
Twenty years ago, the demoness Urgoroth rose to power from the depths of the Temple of the Abyssal Winds. She was defeated, but your parents were lost in the conflict. Your aunt and uncle have raised you in the small village of Tomm's Crossing, where life has been mostly peaceful. Until now…

So begins the classic-style role-playing game Temple of the Abyssal Winds.
Forum Thread: Temple of the Abyssal Winds (by Geoff Dunbar)
---
Tiny Fighters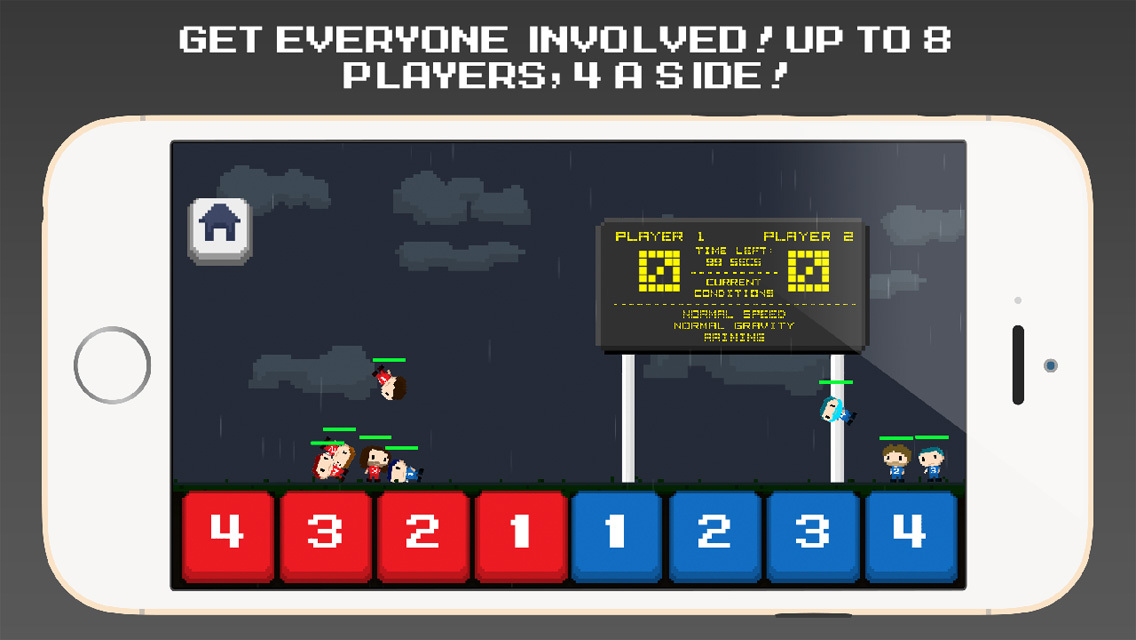 iTunes Description
Tiny Fighters is a game the likes of which the world has never seen! It uses amazing physics to simulate A REAL FIGHT! It is literally the most realistic fighting game that you can also fit in your pocket!

Try it for yourself! Smash your friends! Easy to learn… Impossible to master!
Forum Thread: Tiny Fighters (By Tillmania)
---
Twilight's Last Gleaming
iTunes Description
Twilight's Last Gleaming recreates some of the pivotal battles of the War of 1812 between the United States and the British Empire. The latest strategy game from HexWar Games brings the classic Decision Games board game to iPad; Following on from Rebels and Redcoats, this is the second in a series of games to come from this exciting partnership. Take command as either the American colonies or the British Empire and shape the future of a nation, with 10 historical battles.
Forum Thread: Twilight's Last Gleaming (by HexWar Games)
---
Vietnam…'65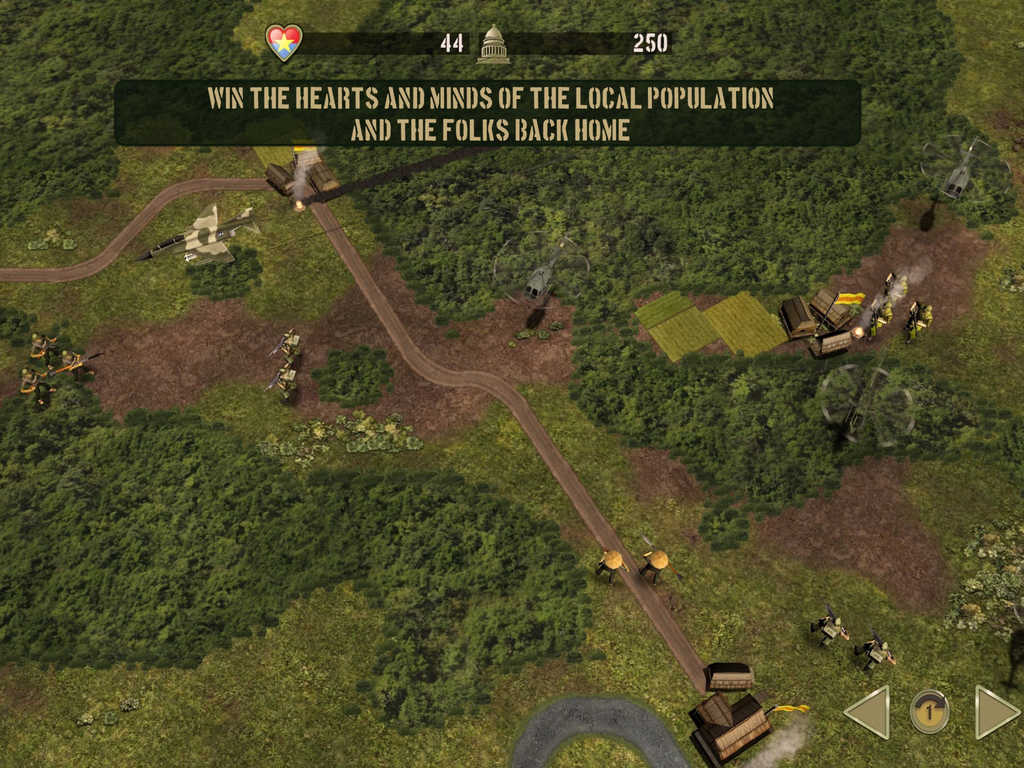 iTunes Description
It is 1965 and the US ground war in Vietnam is in full swing. As a US Army commander, wage a counter-insurgency (COIN) war to secure the Ia Drang valley, on the border with Cambodia.

In order to win the Hearts and Minds of the local population you will need to search for and destroy the Vietcong (VC) insurgents, who infiltrate from the Ho Chi Minh trail and destabilize the province by intimidating the locals, laying mines and ambushing your forces.

The insurgents also have a bigger brother, the North Vietnamese Army (NVA). This well trained, conventional army have much wider ambitions than the VC, they want to take total control of the valley, a stepping stone to unifying North Vietnam with the South under communist rule.
Forum Thread: Vietnam…'65 (by Slitherine)
---
Warhammer: Snotling Fling
iTunes Description
Join in the Waaagh! of Gorbad Ironclaw and lay siege to The Empire in this Epic Fantasy Adventure. Unleash your inner greenskin and immerse yourself in the war-torn ravages of Warhammer's Empire.

The Warhammer Old World trembles in fear as the infamous Orc Warboss GORBAD IRONCLAW leads a thunderous Waaagh! through Black Fire Pass and into the Realm of The Empire. The fate of the Realm once again hangs in the balance, and a powerful Wizard known as Ostergrim has arrived to lend The Empire his assistance in turning back the green tide. Embark on an epic quest to defeat the Amber Wizard Ostergrim and crush The Empire in Warhammer: Snotling Fling.

Command a crazy crew of Snotlings and march your way to conquest through 60 Levels of Empire crushing destruction. Control a fully laden Goblin War Machine with an arsenal of stupidly destructive
projectiles that can knock even the mightiest of fortifications to the ground! 60 fun and challenging Levels to complete – not too shabby! Fling your favourite Snotlings at Empire Soldiers and earn teef to spend on powerful realm-shaking Magic. Make it rain Squigs and even summon the Foot of Gork!
Forum Thread: Warhammer: Snotling Fling (by Wicked Witch)