[applink]Whenever we post about anything in the Angry Birds series, it seems like there's almost always a comment speculating whether or not Bad Piggies (Free) is going to receive any of the significant update treatment that the rest of Rovio's lineup has. It's a good question too, as it's always seemed like Bad Piggies has sort of underperformed compared to the rest of their games, which makes sense on the App Store as the charts are all about what has the most universal and casual appeal. Bad Piggies is significantly more difficult than their other games, and one we've enjoyed quite a bit.
Well, the prayers of Bad Piggies fans have been answered with an update that hit early this morning. While it definitely isn't the exhaustive massive level pack that Angry Birds games usually get, a new sandbox level and part to fiddle with is better than nothing.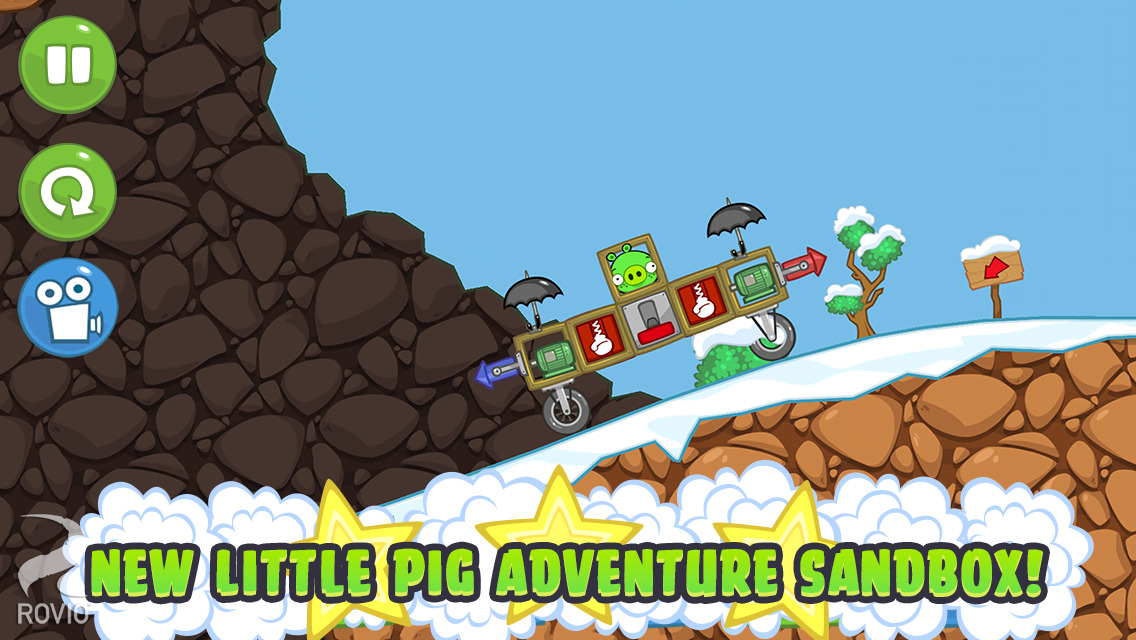 If you haven't downloaded Bad Piggies yet, you really should. It's a super clever breakaway from the Angry Birds formula, and one of my favorite Rovio games. Beware, it can be pretty tricky, particularly if you're the kind of person who must get every optional objective on every single level.