Plague Inc ($0.99) became a particualarly curious game over the past few months as panic fear over Ebola spread throughout the globe. Well, the gmae that simulates global outbreaks managed to use its platform to raise money to fight Ebola, with over $76,000 raised so far to various charities, such as The International Federation of Red Cross and Red Crescent Socieities. While the brunt of the Ebola epidemic remains contained to West Africa, the game showed how a pandemic like that can spread globally – even the CDC has used Plague Inc. to talk about how diseases spread.

It's pretty cool that a game like this can be used to raise awareness and money for a disease that's affecting so many people, even if the fear of Ebola in America was perhaps overblown. Ebola isn't actually a disease you can unlock in Plague Inc. But hey, I'd rather kill people with simian flu. Or, the deadliest disease of them all: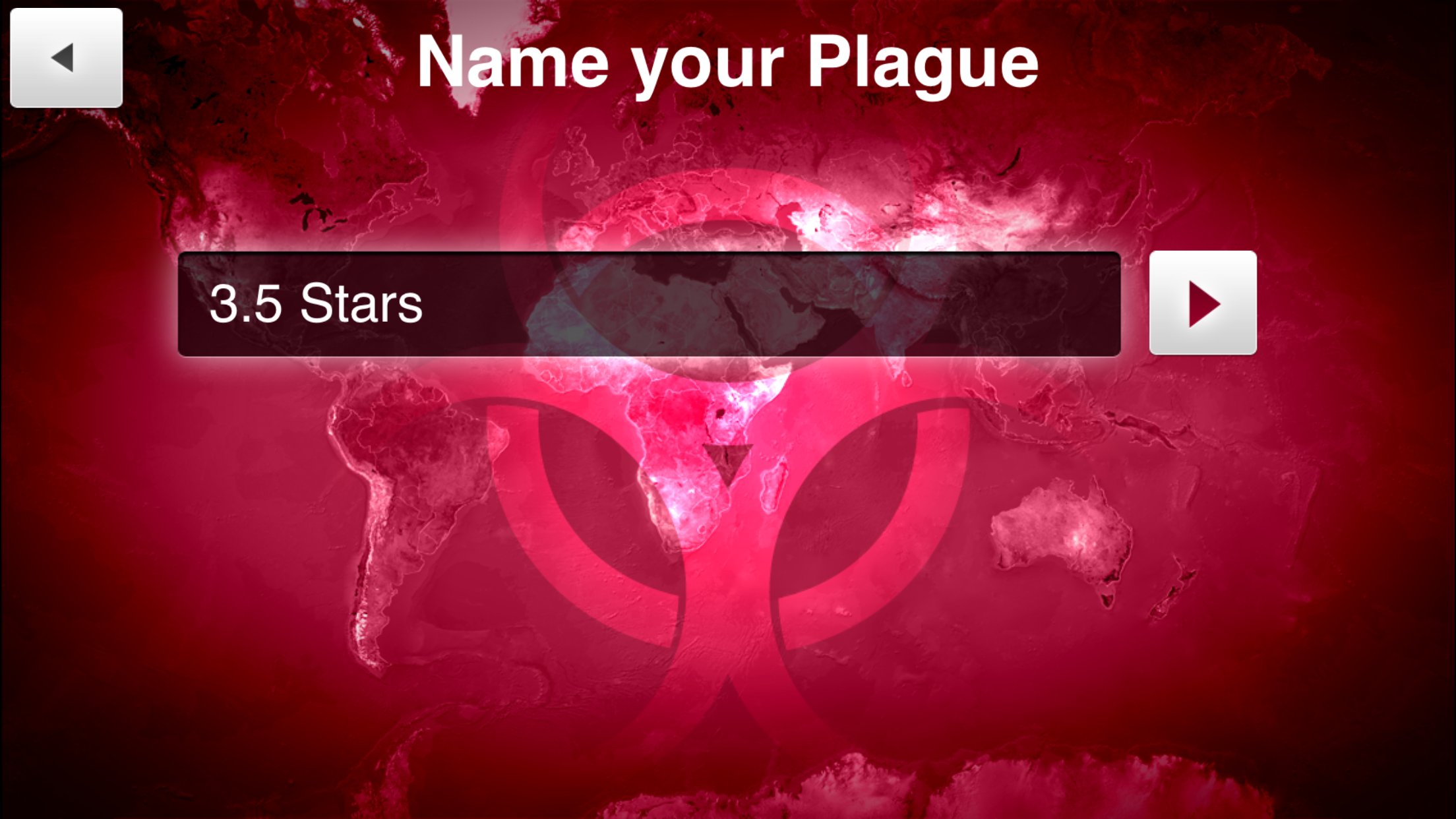 Truly, I will be the one to doom us all. I am so sorry. You can donate to support Plague Inc.'s Ebola efforts here.