Hello everyone, and welcome to the week! It's time once again for our look back at the noteworthy updates of the last seven days. It's a little bit slower this week, but there are still some cool updates to call attention to. Of course, you can keep an eye out for updates yourself using AppShopper Social (Free), the watchlist in the TouchArcade App (Free), or by participating in the TouchArcade forums, but this weekly summary is here to fill in the things you might have missed. Let's dig in!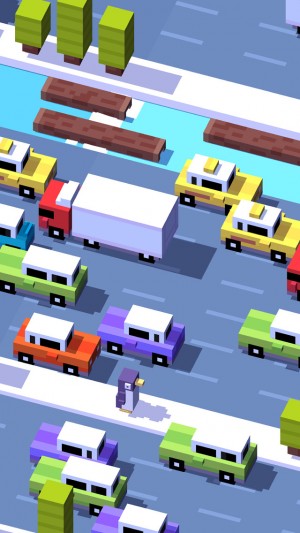 Crossy Road (Free) starts the party off with its latest update. New characters are par for the course at this point, but the new version also supports MFi controllers. I always love seeing controller support added to games. While it's certainly serving a niche, it's a great option.
Candy Crush Soda Saga (Free) is the first of many King updates this week. 15 new levels added on to what's already there brings the total up to 240. Yikes, I'm getting way behind on this game. It's the bubble gum, I just can't cope with it.
Siralim (Free) is a regular here in Update Mondays, and that's just one of the reasons I love it. As usual, the list of updates is a mile long, but the highlights include changes to the artifact system and a huge overhaul of the UI with larger text that make the game a lot easier to deal with if you're playing on an iPhone. If the tiny text was keeping you away, give it another try now.
Heroes Of Steel (Free) is another game that gets a lot of updates from its hard-working developers. The latest version adds a new team status screen so you can check all of your characters at a glance, along with numerous fixes and adjustments.
Monster Strike (Free) is celebrating its Spirit Of Striking campaign with a winter-themed UI overhaul. It's not purely cosmetic, as the developer has rearranged things to make the interface easier to use all around. The new version also features titles and stats, and the ability to cheer on your friends in multiplayer matches.
Pyramid Solitaire Saga (Free) gets 20 new levels in a new episode. In a strange way, I appreciate how King tries to tell a story in their update notes for this game. Not sure if my solitaire game needs an epic world-traveling tale to go with it, but hey, effort counts.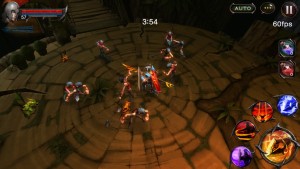 Darkness Reborn (Free) has released its January update that features a new item evolution system and new daily elemental dungeons. I haven't played this one yet but, wow, it's quite the looker. I'll have to pencil it in when I have some free time in, I don't know, 2020 or so.
Guardian Cross (Free) is probably not anyone's favorite Square Enix game, but it certainly appears to be popular enough to keep rolling along. The latest version adds a new hunting ground and the ability to sell off your spare Guardians for souls you can use to acquire new items and special Guardians.
Ambition Of The Slimes (Free) is a bizarre Japanese indie strategy game that has you playing as a team of slimes who can take over the bodies of their opponents. It finally got its long-awaited English patch, so now you can play it even if you can't read kanji.
Sky Gamblers: Storm Raiders ($4.99) removes the Everyplay feature added in the last update, reduces the app's memory usage, and gives the graphics a nice Metal shine, provided you have the hardware to support it. The graphics were already nice, but now they look great.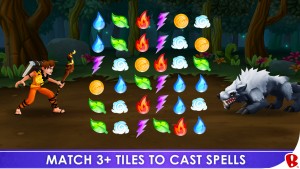 Spellfall (Free) serves up a very cool update this time around. The game not only has an ending cinematic now, it also has a New Game+ mode, allowing you to start a new game with your stats and gear from a completed run. There's also a bevy of new weapons and pieces of armor to collect.
Gunfinger (Free) is pretty much the worst superhero name ever, but it's a pretty fun game. With this update, there are 17 new missions to take on with a new zombie, a new environment, and a boss showdown against the nefarious GigaDuck. Wait, it's a bad superhero name, but I think it just might work for my new hair metal band!
Almightree: The Last Dreamer ($0.99) is a game with a lot of promise but some pretty iffy controls. Version 1.2 aims to fix that by improving the directional pad and virtual joystick, but I haven't had a chance to try it out yet. There are also some minor UI improvements and bug fixes.
Angry Birds Transformers (Free) had me all bunched up in knots when I reviewed it. Great use of the license, fun gameplay, not just flicking birds at pigs in glass houses yet again, but terrible, terrible monetization balancing. Well, this update addresses a lot of the issues I had with the game, reducing the costs of everything and rebalancing the game to make it, you know, fun to play. It's not perfect, but it's definitely worth giving it another shot to see if you take to the new deal.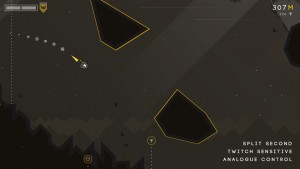 ALONE… ($0.99) probably has the smallest update of the games I'm covering this week, but I really just wanted an excuse to mention it. It's a wonderful game, and it now has two new music tracks. Buy it. If you already bought it, play it again. Maybe buy a copy to gift to your local barista or florist?
Pet Rescue Saga (Free) now has 807 levels. Let that sink in for a moment. 807 reasons to believe there is no benevolent deity in this universe. Well, reading the update text, it seems the creepiest animals ever created are off to the moon in this latest 15-level episode. Good for them. They can stay there.
Diamond Digger Saga (Free) has received a cooler reception than most of King's puzzle games. While the gameplay is fun, the initial release was plagued with bugs and the difficulty level is nearly on par with that vile Pet game. That's probably why this update does not include new levels, but does offer up more bug fixes and… wait, that can't be right. Your lives now refill in 10 minutes instead of 30 minutes? This is a rare bit of mercy from the Royal Monarch of the Top Grossing charts, friends.
Crimsonland HD (Free) sees games offering MFi controller support and wants to join in on the love, but it already supports MFi controllers, so what can be done? Clearly, support for two or more MFi controllers, allowing you to play co-op multiplayer on the same device. Granted, you're probably more likely to find two iOS devices than two MFi controllers in the average household, but I'm going to put my foot down on the issue and say decisively that this is really cool anyway.
Well, that's about the lot for last week's significant updates. I'm sure I've missed some, though, so please feel free to comment below and let everyone know if you think something should be mentioned. As usual, major updates will likely get their own news stories throughout this week, and I'll be back next Monday to summarize and fill in the blanks. Have a great week!