Hello everyone, and welcome to the week! It's time once again for our look back at the noteworthy updates of the last seven days. The week after the freeze is always a coin toss. Sometimes, it's packed full of updates that just barely missed the holiday deadline, while other times, it's almost eerily quiet due to everyone pushing updates through before. This year, it looks like the latter case, but that doesn't mean there's nothing to talk about. Remember, you can always keep an eye out for updates yourself using AppShopper Social (Free), the watchlist in the TouchArcade App (Free), or by participating in the TouchArcade forums, but this weekly summary is here to fill in the things you might have missed. Let's dig in!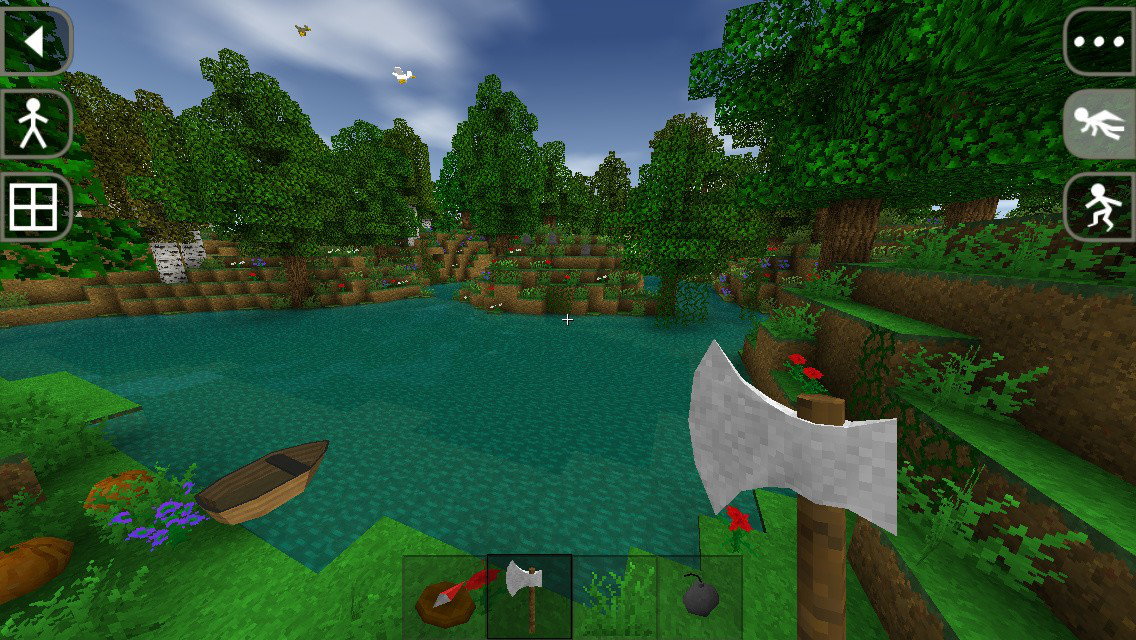 Survivalcraft ($3.99) appeared in Update Mondays only a few weeks ago, but it's back again. This time, you can look forward to clothes. Why do I need clothes, you ask? Because now you need to worry about temperature effects. That's right, now you need to cover your booty or risk losing it in a snap cold. It's little things like this that help differentiate the game from its obvious inspiration.
On The Line ($0.99) is a pretty weird take on the endless runner idea. Your finger is the character, and you need to keep it inside the line as a twisty path opens up ahead of you. The game works better on larger screens, so it's great to see this update come along, since it adds native support for the larger screens of the new iPhones.
Pyramid Solitaire Saga (Free) appears to be venturing a little off-course with its latest update. The newest episode of 15 levels takes Helena closer to the Great Wall of China. Maybe this game should be called Wonder Solitaire Saga?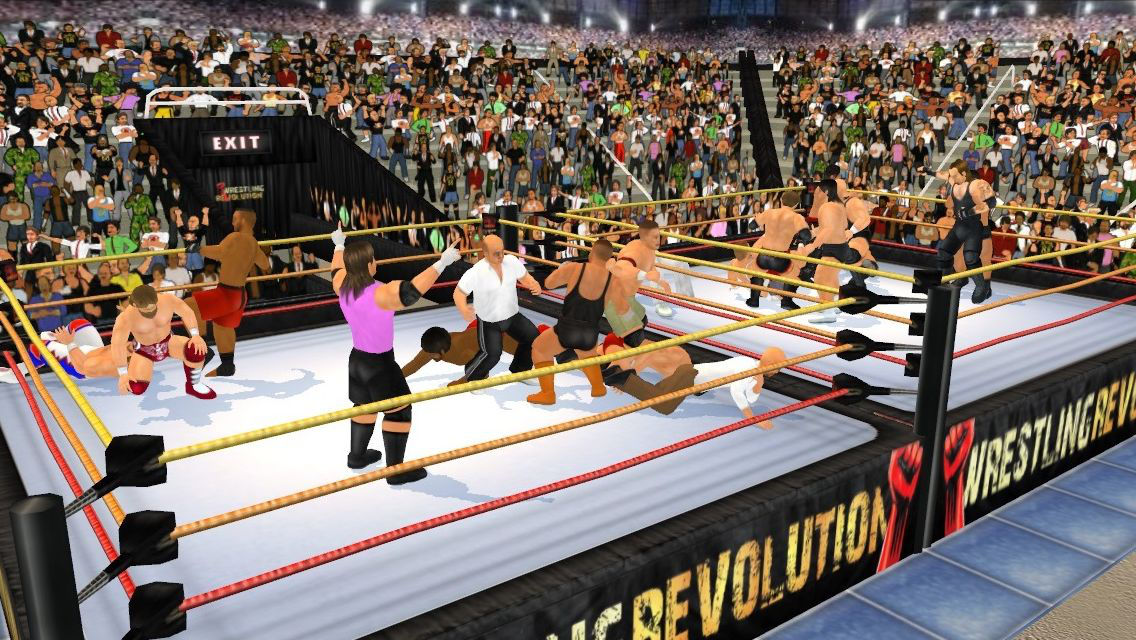 Wrestling Revolution 3D (Free) started off a bit, shall we say, light on features, but steady updates are hammering it into shape slowly but surely. The latest update adds the ability to have wrestling and booking careers in the same universe, exhibition mode and access to the editor as a separate IAP, and a handful of new moves including the Figure Four Leglock. Wooooo!
Pac-Man Lite (Free) is kind of odd, when you think about it. The game started life in the arcades, where you had to put in a quarter every time you wanted to play. Home versions followed where you could pay a lump sum to play that single maze as much as you wanted. Now, you can play a whole bunch of mazes and either pay a lump sum or insert coins as you go. Anyway, there are three new mazes available now, along with a new value pack for those interested in the whole lump sum thing.
Daddy Long Legs (Free) is a strange, awesome little game. The latest version adds a new character, Horse, who requires a slightly different approach to walking. Along with Horse, there are now unlockable costumes you can play around with while you learn to walk all over again.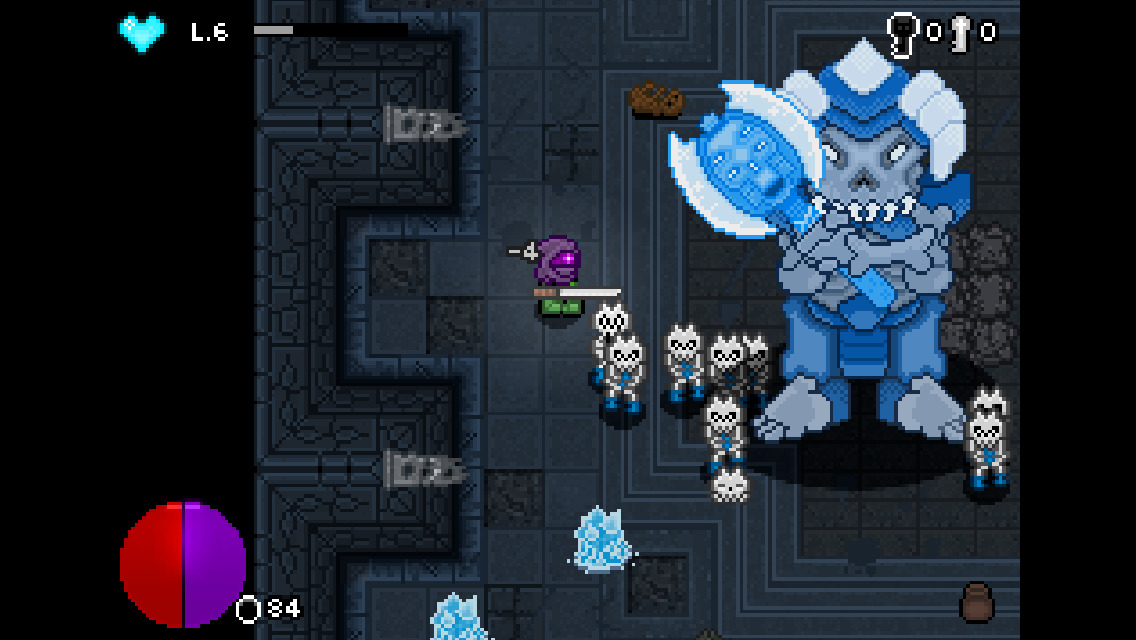 bit Dungeon 2 ($0.99) has had a rough start, with a bunch of bugs spoiling the fun. The biggest ones have been stamped out in the newest update, addressing issues with save games and level-ups. Here's hoping things are a bit smoother from here on out.
Buddy & Me (Free) is an adorable runner/flyer about a young boy and his magical friend. Now it can be an adorable runner/flyer about a young girl and her magical friend, since the latest update adds a new playable girl character.
Subway Surfers (Free) rides the rails straight into Sin City with its newest version. You can enjoy the neon lights and starry nights of Las Vegas, play with the new surfer Rex, and unlock a new appropriately-themed board. Sure, they all look a little young to be taking Vegas in fully, but it worked for Fred Savage.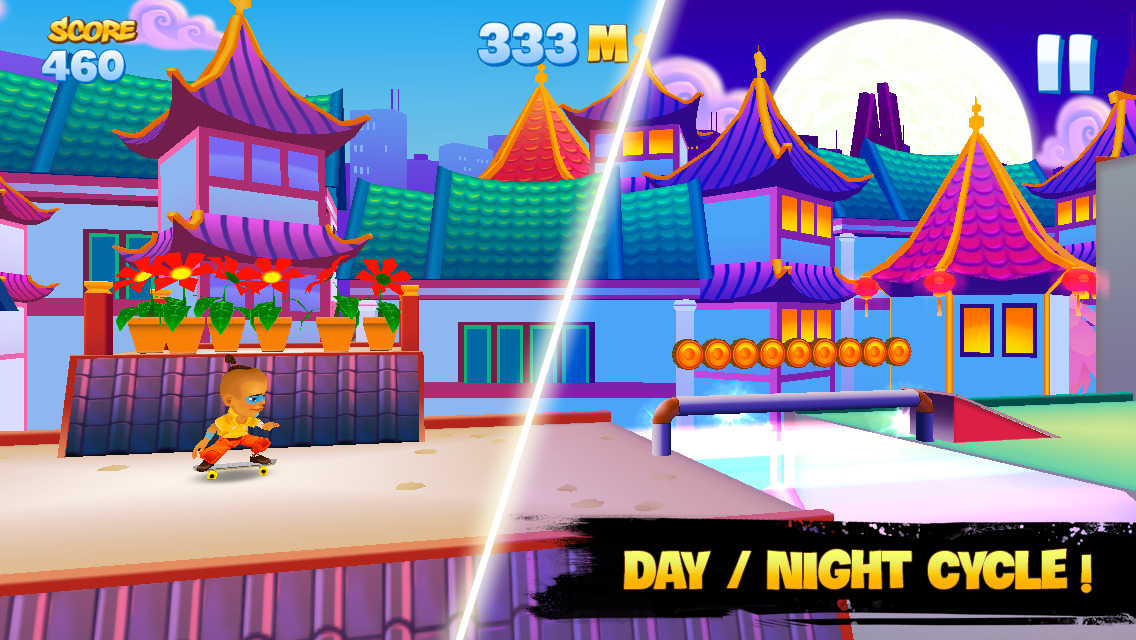 Skyline Skaters (Free), not to be outdone by the other alliteratively-titled extreme sports runner, also heads to a new location in its latest update. Shanghai is the newest addition to the game, and with the new setting comes tall office buildings you can smash through and a new character, Feng. The fact that Shanghai is associated with tall office buildings really shows how the world has changed in the last couple of decades, don't you think?
Joe Dever's Lone Wolf (Free) has finished up its story, but the developers aren't done working on it just yet. The name of the game at this point is refinement, with weapon durability increased, better potions available in later acts, the enemy earthquake ability toned down a bit, and the doomwolves summon ability given a longer cooldown. These tweaks should make the game a bit easier overall for those who are having difficulties surviving the deadly night.
Metal Slug Defense (Free) is a regular fixture in these articles, and the latest update brings the usual new stuff. Players can look forward to new areas, new units, new special missions, and new daily rewards for playing the Wi-Fi Vs. Battle mode.
Well, that's about the lot for last week's significant updates. I'm sure I've missed some, though, so please feel free to comment below and let everyone know if you think something should be mentioned. As usual, big updates might see their own stories throughout the week, but I'll be back next week to wrap things up and fill in the blanks. Have a great week!