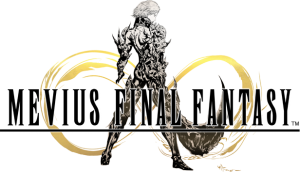 You don't know how hard I had to fight myself not to include a punny reference to Carly Rae Jepsen with that title. That's your Christmas present, friends. Anyway, on to the meat of this little news item. Square Enix, a company rather fond of announcing new Final Fantasy games, has announced a new Final Fantasy game for smartphones and tablets. It's called Mevius Final Fantasy, which is not to be confused with Final Fantasy Brave Exvius, Final Fantasy Dimensions: Crystal of Time And Space, Final Fantasy Record Keeper, or Final Fantasy Agito. What makes this one so special is its planned scope. Perhaps I'll let Square Enix's words, from the game's official website, speak for themselves here.
"A new era of gaming is here. We're crafting a full-scale, high-quality RPG world the likes of which has never been seen on smartphones and tablets. This is the end result of longtime FINAL FANTASY creators bringing the series to mobile – and things will never be the same.
Those are some very lofty promises, but with Yoshinori Kitase, the steward of the mainline games from Final Fantasy 6 onward, producing and Kazushige Nojima, the writer behind Final Fantasy 7, Final Fantasy 10, and others, on board, Square Enix obviously means business here. If you hit the teaser site, you can see the logo for the game, and there is a key visual floating around that suggests this is going to be something big. The game is said to be a 2015 release in Japan, with an international release to be announced. Only time will tell if Mevius Final Fantasy will be the big, original, premium Final Fantasy title mobile gamers have been asking for. We'll have more info for you as it comes.