Apple's Apps for Red promotion ended, and all the red icons are returning to their original multi-hued forms. But with that feature relinquishing space atop the App Store, a new one has taken its place, honoring the Apple App Store editorial team's games of the year for iPhone and iPad. And their picks are a pair of good ones: Threes ($5.99) is the iPhone game of the year, and Monument Valley ($3.99) is the iPad game of the year. These are quite possibly the two games that defined mobile this year, at least in terms of new releases, and both fantastic choices. Threes is one of the smartest and most replayable puzzle games of recent memory, and Monument Valley is a stunning artistic achievement.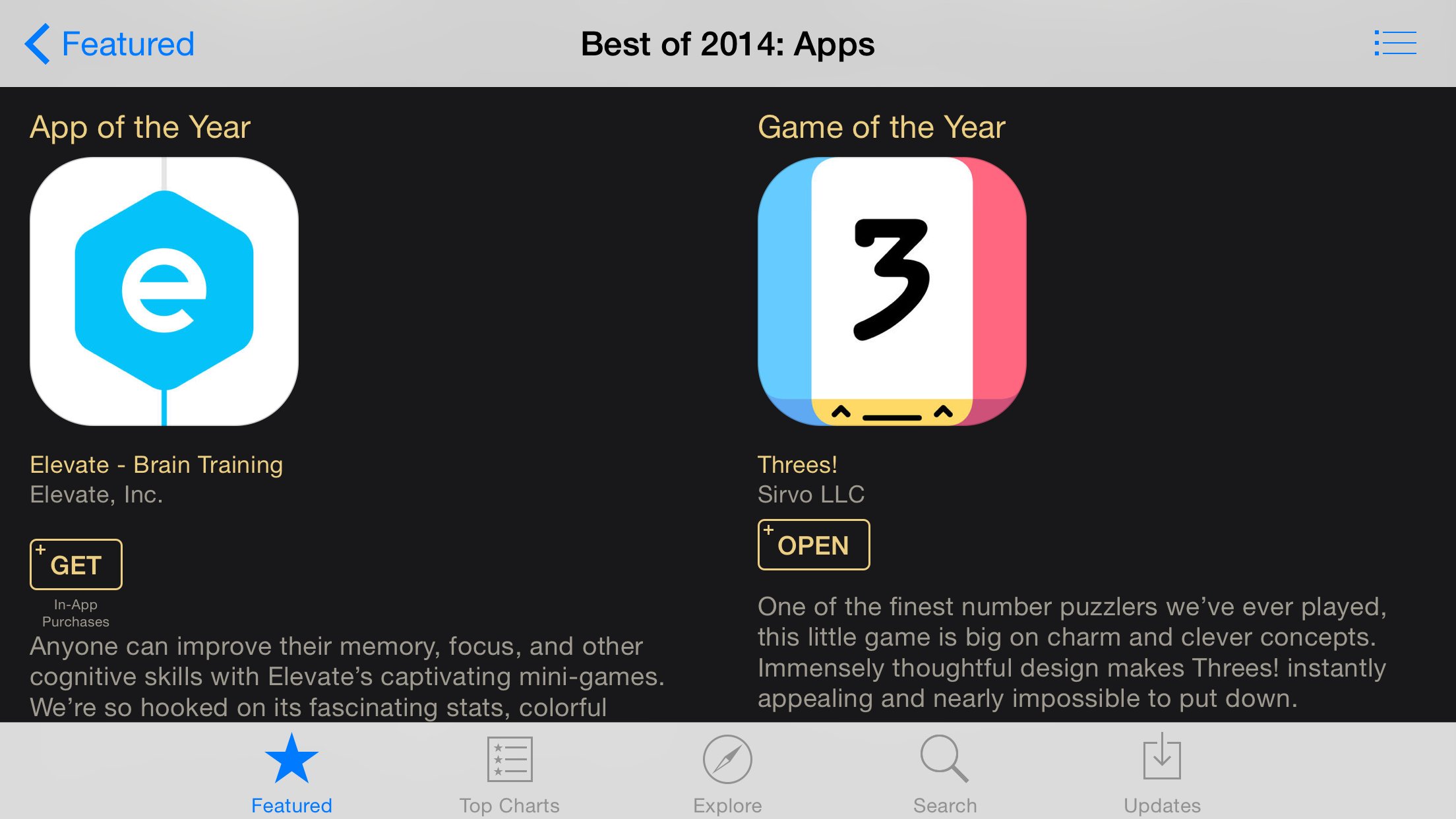 Each platform has a different set of choices for their games of the year, and Threes isn't even on the best iPad list, where the runner-up is Hearthstone (Free), and the iPhone runner-up is Leo's Fortune ($4.99). It does make sense, though: Threes is at its most brilliant as a portable game, played on a commute or otherwise, though it's great no matter where you play it. And Monument Valley just deserves as big a canvas as possible. Congratulations to both games and their developers.
As well, Apple sent over some information on the best-performing games of the past year. Heads Up! ($1.99) was the top-selling iPhone app, where Minecraft Pocket Edition ($6.99) was the number two iPhone app and the number one iPad app. The top-grossing game of 2014 was Clash of Clans (Free), surpassing Candy Crush Saga (Free), which was number one last year and number two this year.