Welcome to the week, everyone! It's time for our weekly look at notable or interesting updates from the last week that you may or may not have missed. Remember, you can keep an eye out for interesting updates yourself by using AppShopper Social (Free), the watchlist in the TouchArcade App (Free), or by paying very careful attention to the TouchArcade forums. If I've missed anything you think should be mentioned, please leave a comment so others can see it. Following on last week's feedback, I'm going to present things as more of a list this time around. Lots of big ones this week, and a couple of interesting smaller ones, too. Let's dig in!
Candy Crush Soda Saga (Free) is now even more of a saga, with 15 new levels arriving in the latest update. Will most of the people playing it ever see them? My first guess is no, but I've seen some awfully persistent King fans in my time, so I suspect many of them are cresting the 150-level mark already and will be needing these new boards soon. This new update is fortified with licorice pieces, which should bring a shiver to the spines of any Candy Crush veterans.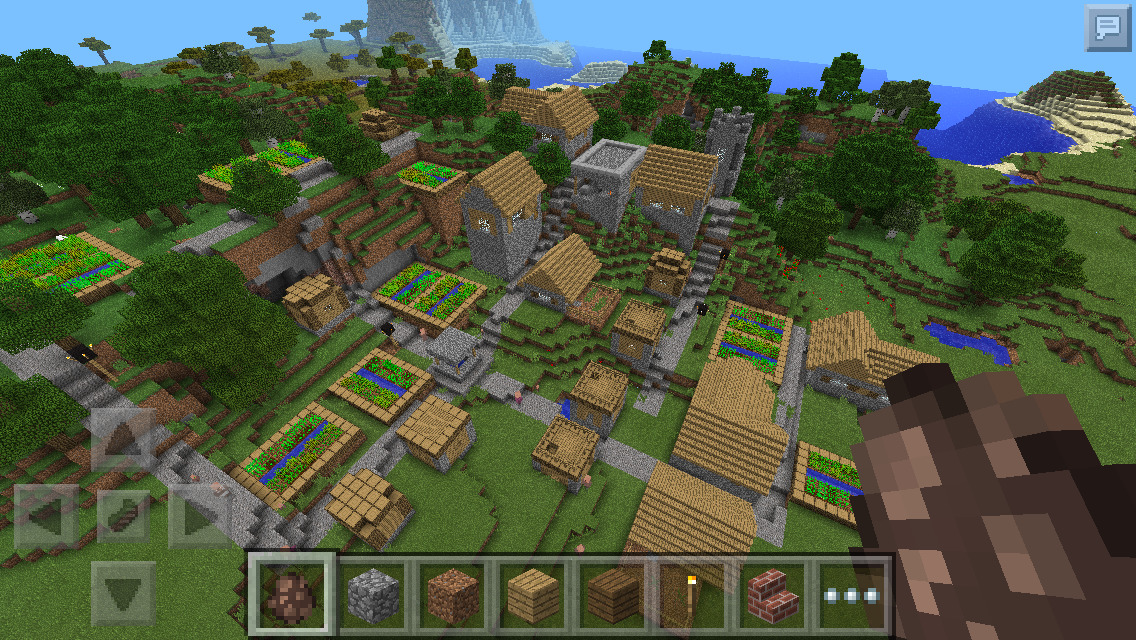 Minecraft – Pocket Edition ($6.99) got its 0.10 update, bringing a lot of bug fixes and performance enhancements that fans have been asking for. You can now play in Creative Mode both during the day and night. Also, apparently baby animals were having drowning issues, which is probably fairly realistic, but a bit ghastly, so they've all been given swimming lessons. Oh, and the Mesa biomes now have gold mines in them, so you can reenact the gold rush in your own world. Sure, this is a bit less significant than the 0.9.0 update, but little tweaks can make for big differences.
The Blockheads (Free) wins my vote for the coolest update of the week. The new 1.6 updates adds jetpacks. Yes, that's right, jetpacks. There are tons of other things in there, too, like graphical improvements, new floating islands, new types of ore and fibers, and a whole bunch of little changes to make the game better, but seriously, jetpacks. If you didn't already hit the update button after reading that word the first time, you are off my Christmas card list.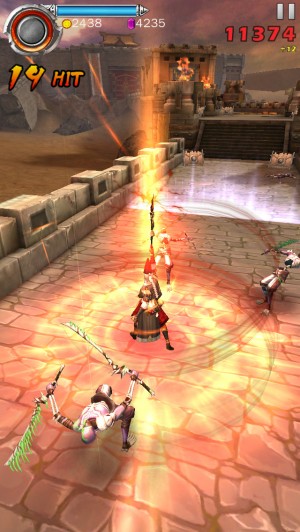 Ghost Blade ($0.99) is, in my opinion, the best melee action game available on iOS. I gave it top marks in my review, though there was one little thing that wasn't up to snuff. Although not the most important thing in an action game, the English translation on Ghost Blade was really, really rough. Well, if that was holding you back for whatever reason, you're in luck. With the help of TouchArcade forums' very own metalcasket, Yushi Games has retranslated the game so that you can actually enjoy the story that goes along with the sweet, sweet combo-dancing.
Joe Dever's Lone Wolf (Free) has been building up to its finale over the course of the last year or so, and it's finally here. Act 4 – Dawn Over V'Taag is ready and waiting for you and Lone Wolf to finish the fight. Our review should be updated to its final form pretty shortly, so keep an eye out for that if you haven't bought in yet on this unusual take on the gamebook genre. With this game wrapped up, it will be interesting to see what Forge Reply gets up to next on mobiles.
Godfire: Rise of Prometheus ($2.99) is on sale right now for a great price, so it's probably a lucky thing they updated the game with full support for new hardware and iOS 8. While they were at it, they also gave the graphics performance and enemy AI a once-over, which should help towards some of the criticisms of the game. In any case, tossing a buck for a game this gorgeous isn't exactly a high-regret scenario.
Crowman & Wolfboy ($0.99) now has new levels, obstacles, and enemies to round out the game a little more. If you haven't checked out this stylish runner, you might want to read our review to get familiarized with it before deciding to take the plunge. In any case, fans of this game have been looking forward to this update for a while, so it's good to see it's here.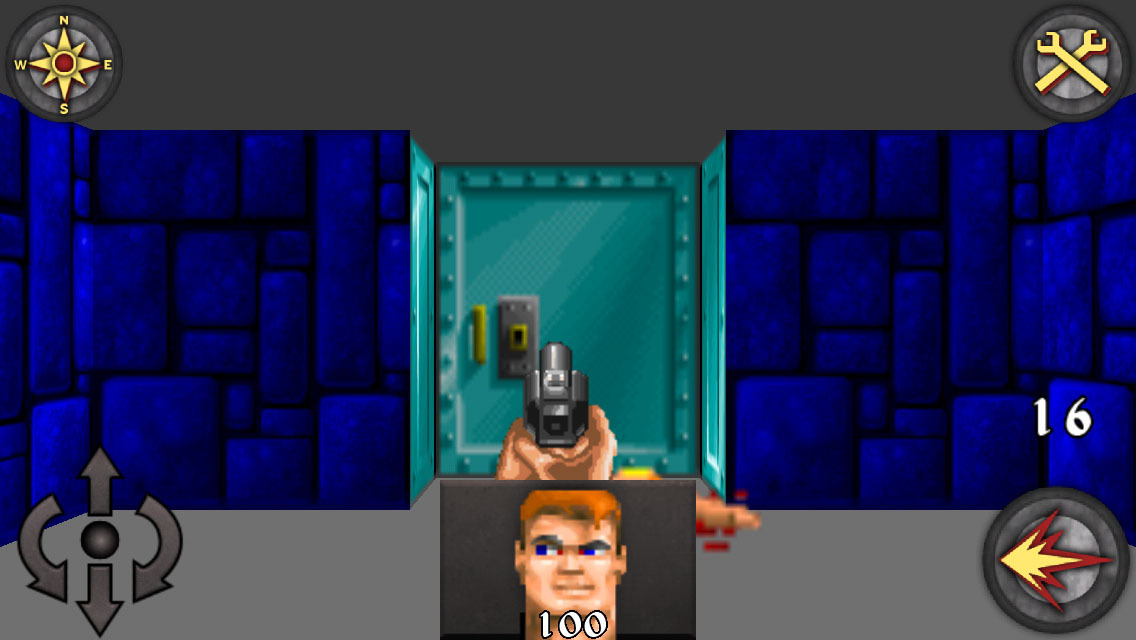 Wolfenstein 3D ($1.99) and Rage HD ($1.99) have both been updated for iOS 8 and the screens of newer hardware. It feels like every new version of iOS breaks these poor games, leading id to temporarily pull them from the App Store and make us all freak out a little before tossing them back up in fixed form. It's nice to see that even though id's interest in new iOS projects left with John Carmack, they're still standing by their old titles.
Wave Wave (Free) got an incredible update a little while back that brought heavy changes to the game to the point that it almost feels like a sequel. If you happen to miss the game's original form, the latest update offers up two legacy modes to satisfy your desire. This update also includes a few new language options and some minor tweaks.
Pyramid Solitaire Saga (Free)'s had a few bug fixes now and new levels are being added in earnest, with last week's update bringing 20 new levels to push your way through. I wasn't the biggest fan of the game, but if it's your thing, there's nothing wrong with more of it.
Those are the most interesting updates I could find for the last week, but if you notice anything missing, please comment below to spread the word. I also would appreciate continued feedback about the format and layout, since we're still in the early stages and are free to experiment a little. We'll keep you updated throughout the week on bigger updates, and I'll be back next Monday to wrap things up. Have a great week!