Noodlecake's Flappy Golf (Free) is both a fun flappy take on their Super Stickman Golf series as well as a strange social experiment in how schoolyard word of mouth can drive the popularity of an iOS game. As we talked about a few weeks ago, Flappy Golf had seen some incredible organic growth following its initial release back in March, with no real advertising or marketing push behind it.
As it turned out, the analytics showed the game was most popular during weekdays and during school hours. It was obvious that today's youth was pushing aside all that silly learning they were supposed to be doing and instead playing each other at Flappy Golf. This also became obvious during the summer months, when kids get out of school, as the popularity of Flappy Golf quickly dropped. However, as you might have expected, once school started up again in the fall so did the activity with Flappy Golf, and it again has been on the rise for the last couple of months.
I sort of went off on a tangent with all that, but I just find it really interesting. Anyway, the real reason I'm writing about Flappy Golf today is to tell you that Noodlecake's previously announced new multiplayer mode, dubbed King of the Hole, went live in an update over the weekend.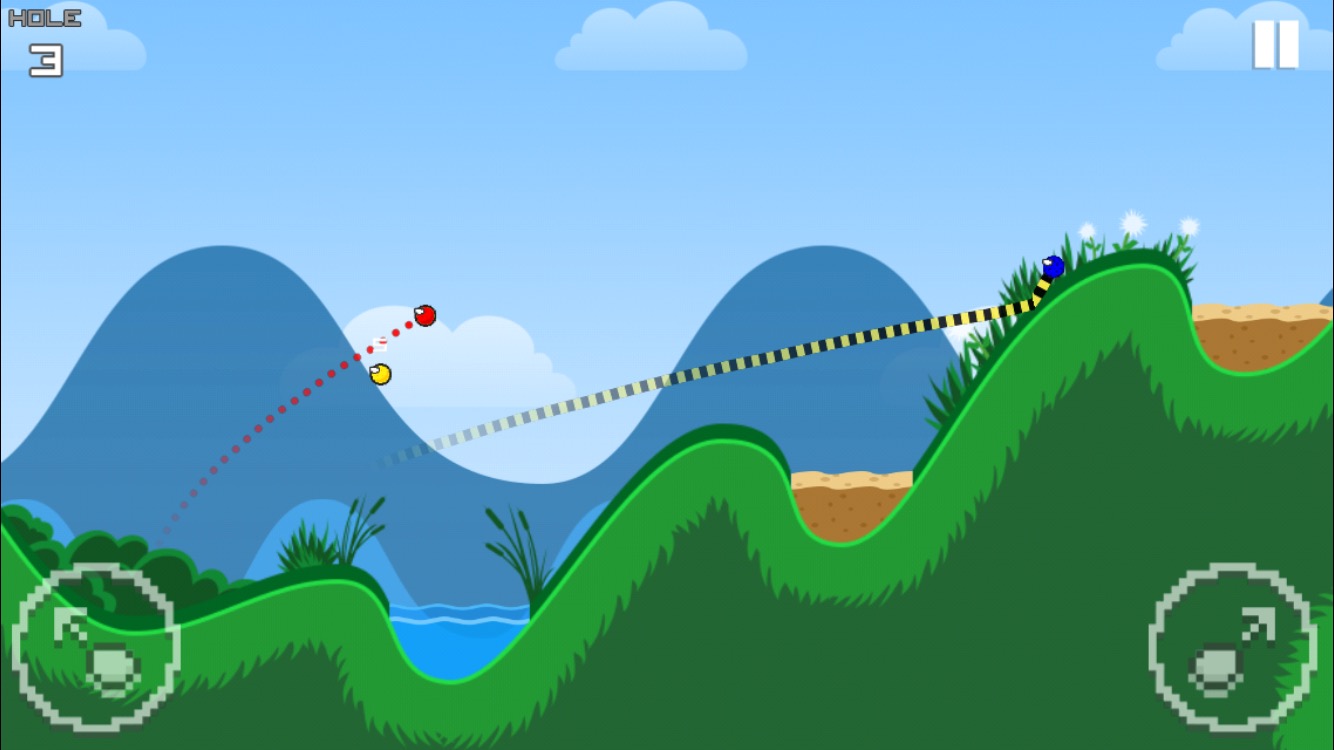 The King of the Hole mode is an asynchronous mode that sees you battling against Facebook friends in an effort to be the king of each hole in the game. You accomplish that by finishing a hole quicker than your friends, and the game keeps track of how many holes you're king of total. Obviously, you want to king more holes than your buds, but there's a catch: you only have 3 chances per hole per day to try and beat a friend's time on a hole. You'll see your friends' ghosts competing at the same time as you so you have a frame of reference for what you need to do to beat them, and it can be incredibly tense trying to outperform your opponents knowing that you have just 3 tries to do so.
King of the Hole mode is awesome, but of course it comes with a pretty big caveat: it requires Facebook. Not that big of a deal to me, as I created a separate "gaming" Facebook account a long time ago, which has served me well. But others I'm sure will never even bother experiencing King of the Hole due to the Facebook thing. If it's any consolation, the connection won't post to your profile nor does it seem to do any of the other spammy things some Facebook-linked games do. It's simply there to connect you to your friends.
Anyway, if you're all good with the Facebook thing, definitely check out the new King of the Hole mode, because it's a lot of fun. And if you're in school right now playing Flappy Golf instead of learning, well, I can't even bring myself to scold you. I can't even imagine what my life would have been like had iOS devices existed when I was in school.