Flappy Golf (Free) fan that wants some new content? Well, do I have good news: there's a creative new asynchronous multiplayer mode called King of the Hole coming, and we only have the children to thank for that. Noodlecake crunched the numbers on the data, and saw that Flappy Golf's numbers were steadily increasing…and then immediately started falling around Memorial Day, i.e. when schools start letting out for summer. The game plummeted off the charts. That is, until late August and early September, when the game's download ranks suddenly started climbing again.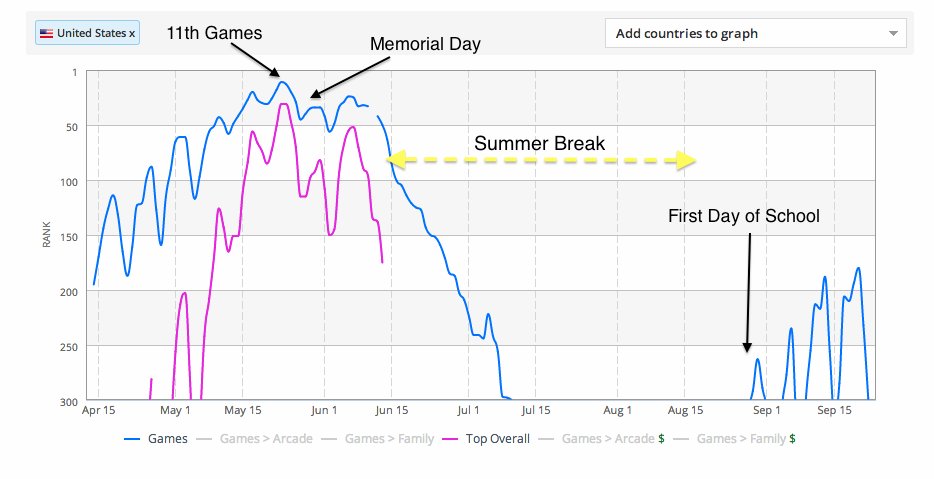 That's right, America's corrupt youth are propelling a Canadian business to success. George Washington sheds a tear.
Those filthy Canadians at Noodlecake are capitalizing on this by releasing a new multiplayer mode, called King of the Hole. Using Facebook (which Noodlecake's Ryan Holowaty claims "they had tools we needed to make this work and we don't post to your wall or use player info or any of that stuff."), each hole will have a leaderboard based on the fastest time, and that player will be given the crown for that hole. The catch is that players only get 3 tries per day to take the crown back – and there's no way to get any more. It'll be possible to race against the ghosts of top times, but beyond that, it's all about succeeding in the moment.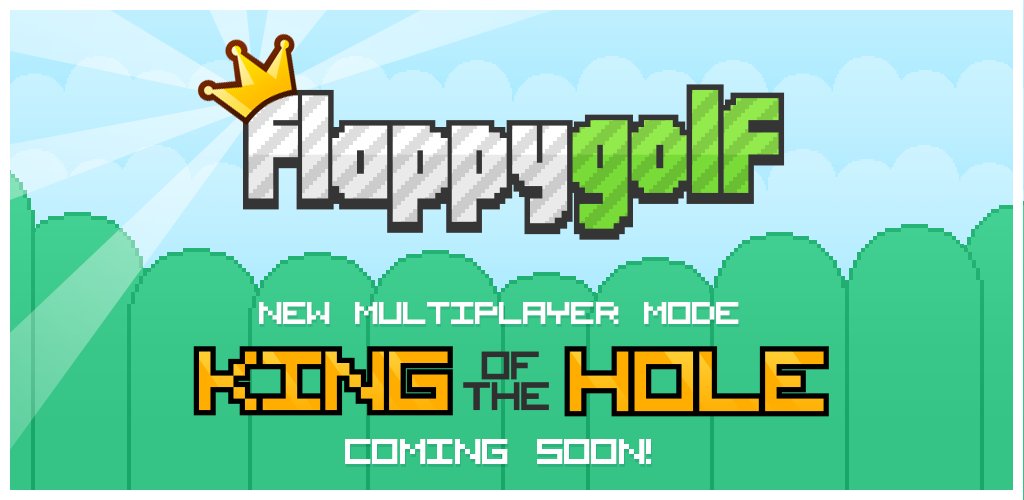 The update with King of the Hole is in review and should be releasing in the near future.