It's new iOS game release time, and I can practically hear Mike Meade frantically making dozens of fake profiles so he can shill his new studio's game Mikey Boots in comment threads and on the forums. Ok so we tease, but the fact is the Mikey Shorts and Mikey Boots games are among our very favorite platformers on iOS, and we're incredibly excited to play this latest entry. Of course there's plenty of other extremely cool looking new games tonight too, so check out the full list below and let us know in the comments what you end up grabbing.
---
All Star Quarterback
iTunes Description
Live the life of an All Star Quarterback! Call the shots in your dream career. Make the plays and become the most valuable player!

It's about the money, the game, the life. Have you got what it takes to get drafted? Can you handle the ultimate sports lifestyle?

Featuring 32 teams, manage your life as a QB with real-time game reporting and superb 3D arcade gameplay. You are the Quarterback.
Forum Thread: All Star Quarterback (by Full Fat)
---
Badass Trial Race Free Ride
iTunes Description
Badass Trial Race is bringing an all new experience to the widely loved genre of trial racing. Tight control over your bike and crazy power ups will having you flying by the seat of your pants through countless tracks! Compete against the world or your friends in time shifted multiplayer mode! Climb the leaderboards on every track by going head to head against their "ghost bikes!"

BTR is fun for beginners but deep enough for a nearly endless competitive, high-level play. You'll need to master wheelies, stoppies, nitro, magnets, backflips, front flips, and much more to truly be the best in the world. Race through to the finish line with 8 different motorcycles, each with different speeds and handling. Get the fastest bike and dominate your friends in time shifted multiplayer mode.

Badass Trial Race has enough content to keep you busy for ages. 80 tracks at the beginning and more to come for free!
Forum Thread: Badass Trial Race Free Ride (by Zolton Landing)
---
Battle Riders
iTunes Description
Battle your way to first place in this amazing combat racing game! It offers adrenaline pumping, high-octane action and a lot of fun!

Win races and complete the career mode, which spans over 120 events, to unlock great cars, exciting tracks and fun challenges. The game features 3 racing tiers, with higher tiers enabling higher speed and better weapons.
Forum Thread: Battle Riders – (By Valentin Ciampuru)
---
Colorbs
iTunes Description
Colorbs is a puzzle game that will play with your brain and strategic thinking, carefully designed by one person in minimalistic style and vibe.

It is a nice blend between "falling blocks" and "match-3" games. Move rows and match orbs in groups of three or more. Then wait for new blocks coming from the top of the screen. Do not allow your orbs stack too high!

This is a full premium title, no "unexpected" extra purchases, no ads, no game limits. Just pure uninterrupted gameplay. Pay once and play forever.
Forum Thread: Colorbs (by One Minute Games)
---
Dawn Tanks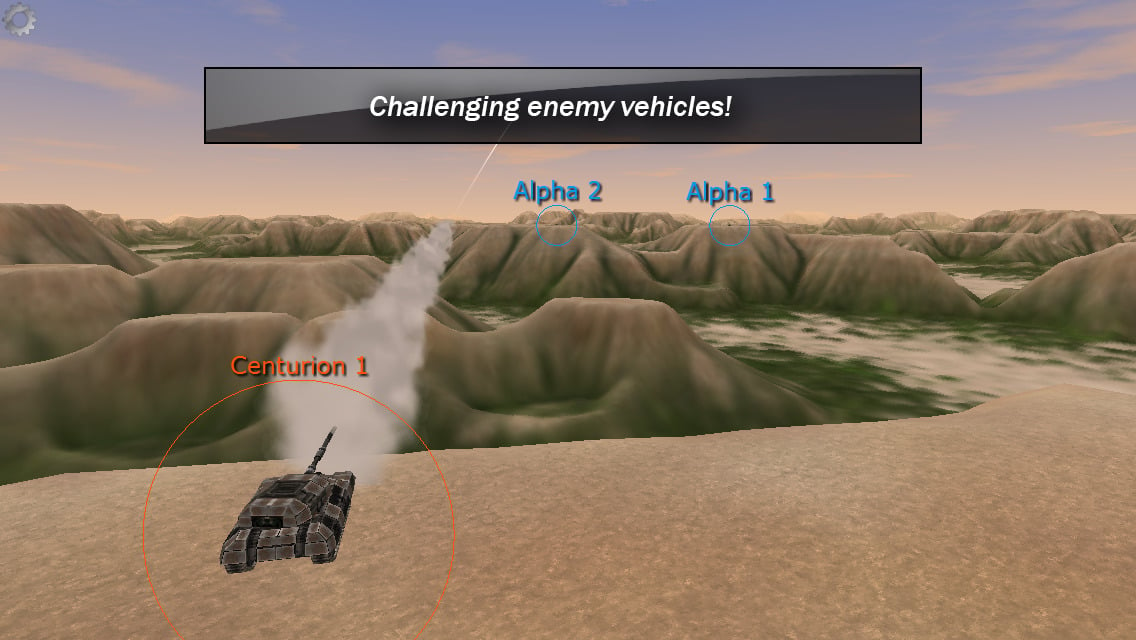 iTunes Description
Dawn Tanks is a turn based tank warfare game where you command several high tech tanks and engage enemy tanks, artillery, and even air support. The game uses a new proprietary engine for expansive outdoor environments and an innovative rotary aiming system.

– Over three dozen missions with difficulty settings from casual to elite!
– Earn upgrades like different camouflages, explosive rounds and advanced sensors as you progress through the campaigns!
– A custom graphics engine allowing near infinite horizons, vivid environments and the engagement of enemies kilometers away!
Forum Thread: Dawn Tanks (by Liquid Sun Games)
---
Diamond Digger Saga
iTunes Description
Diamond Digger Saga, from the makers of Candy Crush Saga & Farm Heroes Saga! Can you dig it?

Join Diggy as you dig through diamonds and unearth special treasures. Epic adventures await you in the lands of Diamond Dale, Turquoise Meringue and beyond. Diggy finds a treasure map, sparking his underground search for gems! Lead Diggy through a world full of diamonds in this wonderful digging adventure!

Dig a path by clearing away a group of 3 or more diamonds to reach a target score. Use the water to make your way through the rooms and discover treasures! Unearth gems and rescue fireflies in this beautiful game of wonder and delight.
Forum Thread: Diamond Digger Saga – (by King.com Limited)
---
Duke Dashington
iTunes Description
Duke Dashington is a bumbling adventurer and explorer who has a bad tendency to cause the ancient ruins he is exploring to collapse, before he has even set his foot in! Fortunately, Duke is very fast on his feet, and he is determined to get the treasures inside before the ceiling collapses! Dash your way through dozens of deadly traps and puzzles, but be wary: You have only 10 seconds to reach the exit of each room, and Duke can't stop moving without hitting something first! Do you have what it takes to be the fastest treasure hunter in the world?
Forum Thread: Duke Dashington (by Jussi Simpanen)
---
Etherlords
iTunes Description
Stop constructing buildings – create entire worlds!

Incredibly addictive gameplay, absolutely breathtaking experience, epic battles and totally awesome creatures – get ready to go!

Collect and fuse creatures and fight for your world or conquer others'!
Forum Thread: Etherlords (by NIVAL)
---
Glue Knight
iTunes Description
Free, Full, No Ads! Glue Knight is out to steal all six World Diamonds. Jump, slash, run on walls and ceilings to get to the treasure!
Forum Thread: Glue Knight (by Balazs Buri)
---
Heavy Metal Thunder
iTunes Description
The smash-hit choose-your-own-adventure book from acclaimed science fiction writer Kyle B. Stiff becomes an epic gamebook on iPhone and iPad. Set out on a thrilling journey across the darkest regions of space to save the remnants of humanity from invading aliens in a grand saga that puts you in control of the story.
Forum Thread: Heavy Metal Thunder – The Gamebook (by Cubus Games)
---
King Flames
iTunes Description
King Flames just switched teams and everyone's out to burn his jersey! Help save him by moving his jersey away from the dangerous flames. It's no easy task when the heat gets turned up!

Beat your high score and unlock LeBrawn's friends who also need your help.

Save your favorite characters and reach the top of the leaderboards!
Forum Thread: King Flames (by Flugo Studios)
---
Lumo Deliveries
iTunes Description
Fulfil your lifelong dream of becoming an international logistics manager. Lumo Deliveries is a charming and compelling mixture of strategic planning and easy fun. Play for seconds or enjoy for hours, Lumo Deliveries is a game that that fits around your busy life whether you are commuting to work or relaxing at home.

Start with a single driver and expand your business to become the biggest delivery firm in the world! Hire a crew of crazy drivers and build a fleet of magnificent cargo carriers including Rocket Scooters, UFO's and mighty, mighty Zeppelins! Compete against your friends in the struggle for Global Delivery Dominance! Dominating your home territory is just the start – why stop until you have conquered the world!
Forum Thread: Lumo Deliveries (by Lumo Developments)
---
Mikey Boots
iTunes Description
Mikey Boots is a challenging platformer for iOS with simple touch controls!

Run and fly through dangerous levels!
Watch out for enemies and spikes!
Collect coins and find hidden Golden Shorts!
Forum Thread: Mikey Boots (by BeaverTap Games)
---
Ninja Warrior Temple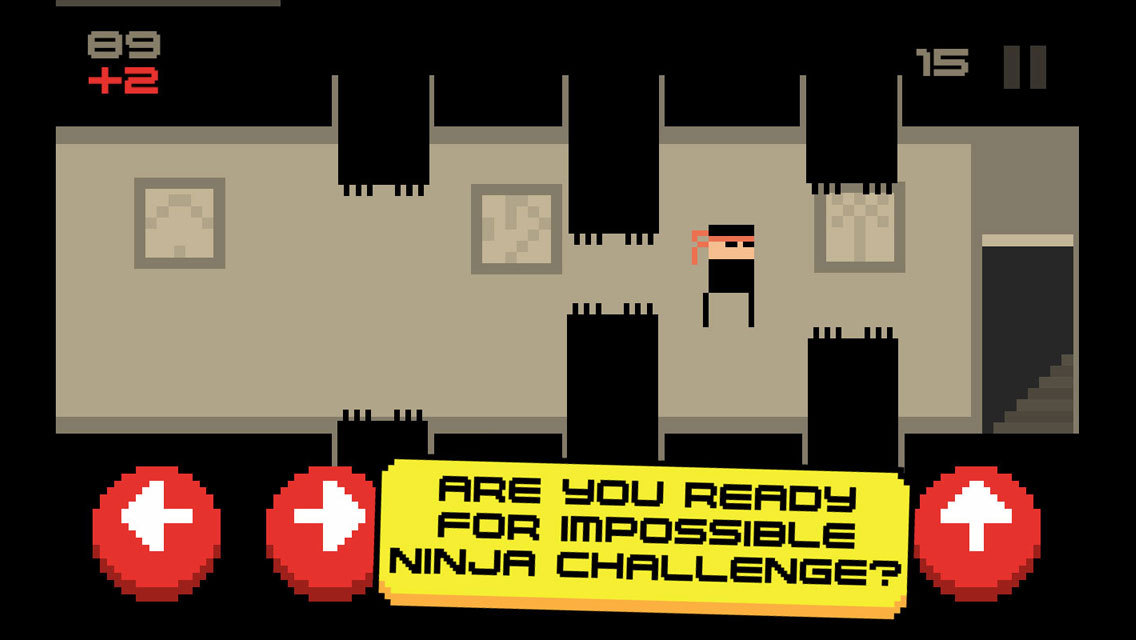 iTunes Description
Remember all those incredibly hard games you've played and conquered? Avoiding hexagons in Super Hexagon? Beating 7th gate in Flappy Bird? Finishing Super Meat Boy? Ninja Warrior is the next great challenge for you. It's actually super-easy (haha), but when you make a clumsy mistake, it never goes unpunished.

It will be a new hell for you, an ugly nightmare, but if you can master your ninja skills, you'll harvest the fruit of your dedication, young ninja padawan. Often the fruit will be sour at first, but you'll get from clumsy to master eventually, and get the sweet fruit of forbidden ninja knowledge.
Forum Thread: Ninja Warrior Temple (by Top Free Best Games)
---
Noir Run
iTunes Description
Life is not easy. Overcoming every day means dealing with different and unexpected obstacles.

Try to keep the smile and get to the end of the day to get the reward of wisdom in Noir Run, much more than a game. With the aesthetics of its name, the best film noir movies of all time, now this iOS exclusive game arrives for iPhone, iPod and iPad devices.

Enter the world of Noir, find the purpose of your own existence and defeat the ultimate despair !
Forum Thread: Noir Run (by Kronnect)
---
Orbital Wars: A Space Shooter in Real 3D
iTunes Description
Orbital Wars is an Arcade Space-Shooter in which you will have to evade and shoot incoming aliens. Collect Power-Ups to increase your lives, activate a shield or upgrade your lasers. To unlock different enemy-types and the Power-Ups, level-up your ship by shooting the incoming aliens. Choose if you want to play in real 3D or in normal mode. (Red-Cyan glasses needed)
Forum Thread: Orbital Wars: A Space Shooter in Real 3D!
---
Slide to Finish
iTunes Description
Take a fun adventure with the bear and his hares. Draw your paths, pick the carrots, skirt obstacles to reach the finish line. You will enjoy:
– levels that require a creative way of thinking;
– funny animation and sounds;
– playing in the snowy mountains, dry desert, wild jungle
– managed to jump the triple somersault and land right on the finish? Awesome! Make a clip and share with friends!
Forum Thread: Slide to Finish (by Anton Shatalov)
---
Turtle Totem
iTunes Description
Oh no! It's the Fat Imp – he's kidnapped the beautiful turtle princess for himself! The only way to save the princess is to totem up into the sky by stacking colorful and innocent turtles.

Tap to stack more and more turtles onto your totem. But there's more to it! Make sure to dodge upcoming dangers, swipe away flying planes, and consume yummy (or not so yummy) powerups. Along the way, you'll unlock unique
Forum Thread: Turtle Totem (by Cubegrinder Studios)
---
Valiant Hearts: The Great War
iTunes Description
All of them will try to survive the horror of the trenches following their faithful canine companion. This is the story of crossed destinies and a broken love in a world torn apart.
In Valiant Hearts, the lives of all these characters are inextricably drawn together over the course of the game. Friendship, love, sacrifice and tragedy befall each one as they help each other to retain their humanity against the horrors of war.
Forum Thread: Valiant Hearts: The Great War – (by Ubisoft)
---
Yardmaster: Rule the Rails!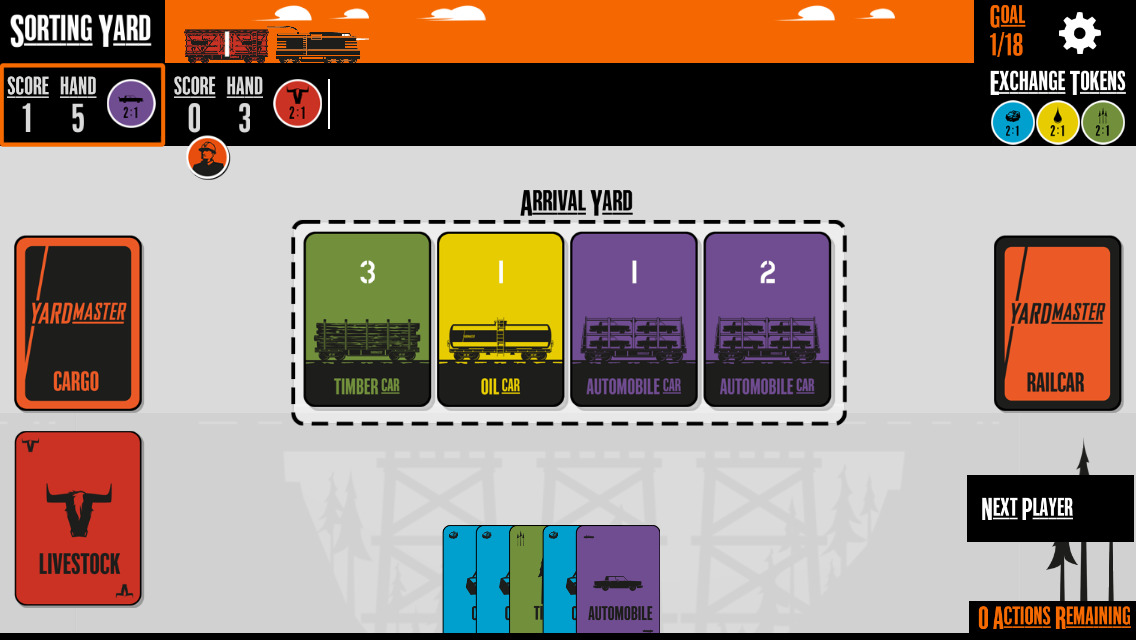 iTunes Description
The cargo is rolling into the yard and it's up to you to organize and manage it, making sure everything is where it's supposed to be and readying your train for departure.

In Yardmaster, 2-5 players are racing to see who can load their train first while adhering to the connection rules (Railcars may only connect if they are the same type of cargo or the same number.)

The first player to fully load their train becomes the Yardmaster! Will you rule the rails?
Forum Thread: Yardmaster: Rule the Rails! (by Patrick Nickell)