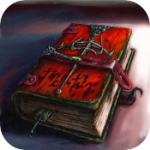 Just as we were about to record, Nintendo went and announced the "new" 3DS which is a lot like the old 3DS but with some more trigger buttons and an extra analog stick. So, we hit the record button and talked about the latest from big N before discussing the games of the week. From there, we spend a lot of time speculating what the new iPhone and iWatch (or whatever it ends up being) are going to be all about. We won't have long to wait, thankfully.
Don't forget to shoot us emails with any questions, feedback, or anything else relevant or irrelevant to [email protected]. We read 'em all, even if they don't make it into the podcast. As always, you can listen to us with the links below… And if you like what you hear, please subscribe and/or drop us a review in iTunes. Much appreciated!
iTunes Link: The TouchArcade Show
Zune Marketplace: TouchArcade.com Podcasts
RSS Feed: The TouchArcade Show
Direct Link: TouchArcadeShow-170.mp3, 62.0MB
Games
News
---
This week's episode of The TouchArcade Show is sponsored by…

Dementia: Book of the Dead, $1.99 - Medieval England – a times of knights, witches, and hunters. What other secrets of this time of trouble are hidden from humanity?
In Dementia: Book of the Dead, you play one of the best mercenaries of the Night Hunters order. The Bishop has given him a new mission. Is it going to be as simple as it seems? What exactly is in that village far away from civilization?
On a tricky path filled with supernatural elements, you'll deal with ghosts and demons, and those who were friends will become enemies. Are you ready?
Dementia: Book of the Dead for iPhone and iPad is available in the App Store now for $2.99. Get it today!