It's Wednesday night, the time is right, and the games are here. We've got a great collection of actual premium non-free to play games this evening, which is pretty refreshing. We're expecting a couple more games that are due out tonight but weren't seen in international stores, so keep an eye on this as we inevitably add more stuff when it appears- Potentially as late as midnight Pacific time.
Angels in the Sky
iTunes Description
Angels In the Sky is a new air combat sensation with graphics and gameplay driven by the incredible, brand new Unreal Engine 4.
It's an adrenaline packed powerhouse of a game that invites you to become the aerial warlord you always knew you could be.
Forum Thread: Angels in the Sky (by AImToG)
---
Celleste
iTunes Description
Lots of cute action with amazing 3D graphics and a new type of gameplay! Take control over the forces of the universe to help a group of cows that inhabit a small planet, and keep them safe from all the dangers in a dreamy galaxy.
Forum Thread: Celleste (by Elevator Games)
---
Deep Loot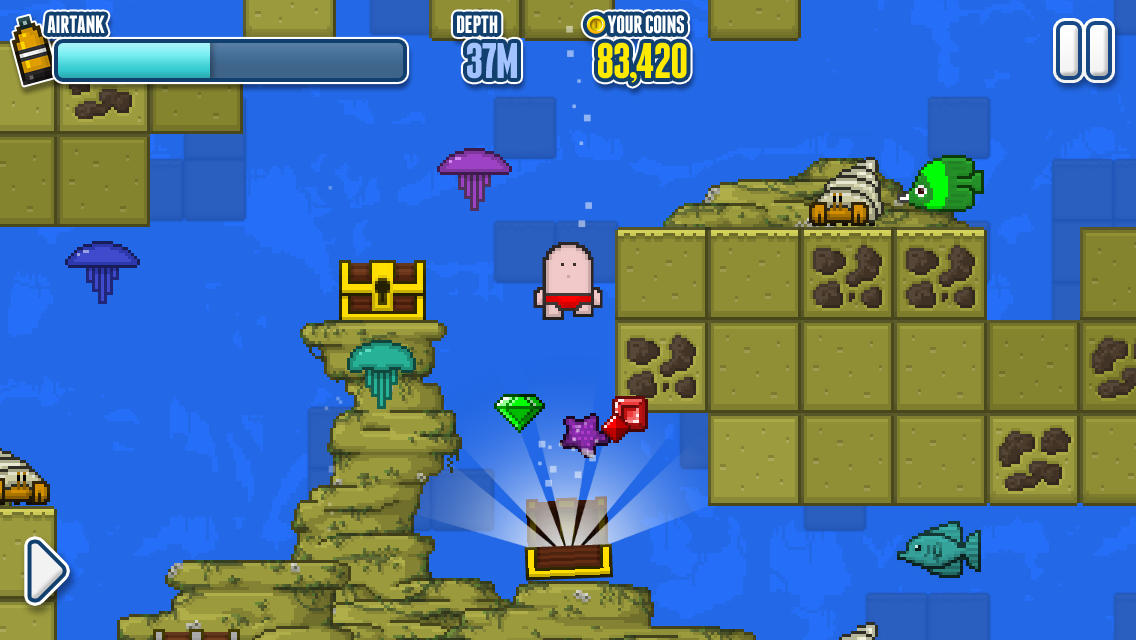 iTunes Description
Swim, dig and fight your way through the ocean depths to discover lost ruins, plunder hidden treasures and earn lots of coins!

Use these coins to get bigger boats, unlock diving suits and upgrade your equipment as you attempt to complete missions and smash records in a quest to become the greatest Deep Loot diver of all time!
Forum Thread: Deep Loot (by Monster and Monster)
---
Empire Manager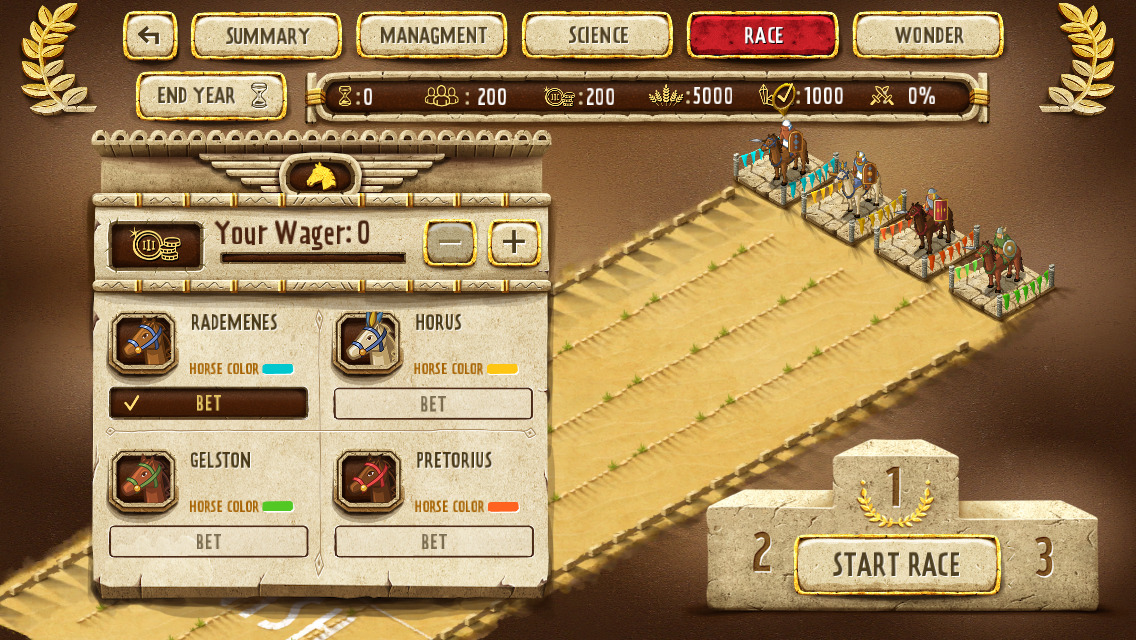 iTunes Description
Become ruler of an empire. Manage your economy, develop technology, hire an army and conquer the world in this addictive turn-based strategy game.

Empire Manager takes you on a journey of building an empire with various ways to achieve victory. The aggressive players will build armies and conquer through battle until their borders stretches from sea to sea and no land remains unclaimed. Strategic players will work to optimize the output of their nation and quickly gather the resources to achieve cultural victory by constructing a world wonder granting them eternal glory. Alongside an endless game mode there is also a ranking mode where you can compete with your friends in the online leaderboards for the highest score.

Select your nation! Lead the aggressive Romans, the productive Egyptians or the cunning Vikings and bring your nation to glory that will live forever in history.
Forum Thread: Empire Manager HD (by Eccentricity)
---
Empire Run
iTunes Description
Run through centuries of history in this fast paced, side-scrolling adventure! Collect coins and facts, avoid artifacts, defeat enemies, and race your way through five great world empires: Ancient Egypt, Ancient Rome, The Maya Civilization, The Ming Dynasty and The Mughal Empire.

In Empire Run, take on the role of a local high school track star when he falls asleep cramming for a history test. Now, trapped in the dream world of history, he must use his quick reflexes to sprint across, over, and under obstacles in dynamic courses from five historical empires. Collect "Did You Knows" to learn about each empire and its effect on the world. Collect coins to use the Power Dash and leave your enemies in the dust!
Forum Thread: Empire Run – A Planet H game from History (by A&E Television Networks Mobile)
---
Empires of Sand
iTunes Description
Become a pharaoh and fight against the evil god Seth to retake control of Egypt.

Empires of Sand represents a step ahead in the strategy game genre, combining management and tower defense. Defend your base against enemy attack while you send your troops out to finish off your opponents.

During your adventure you also have to defend and manage your main city. Construct new buildings, gain the favor of Osiris, research upgrades for your troops and use them in battle to get your empire back.
Forum Thread: Empires of Sand (by Digital Things)
---
Epic Arena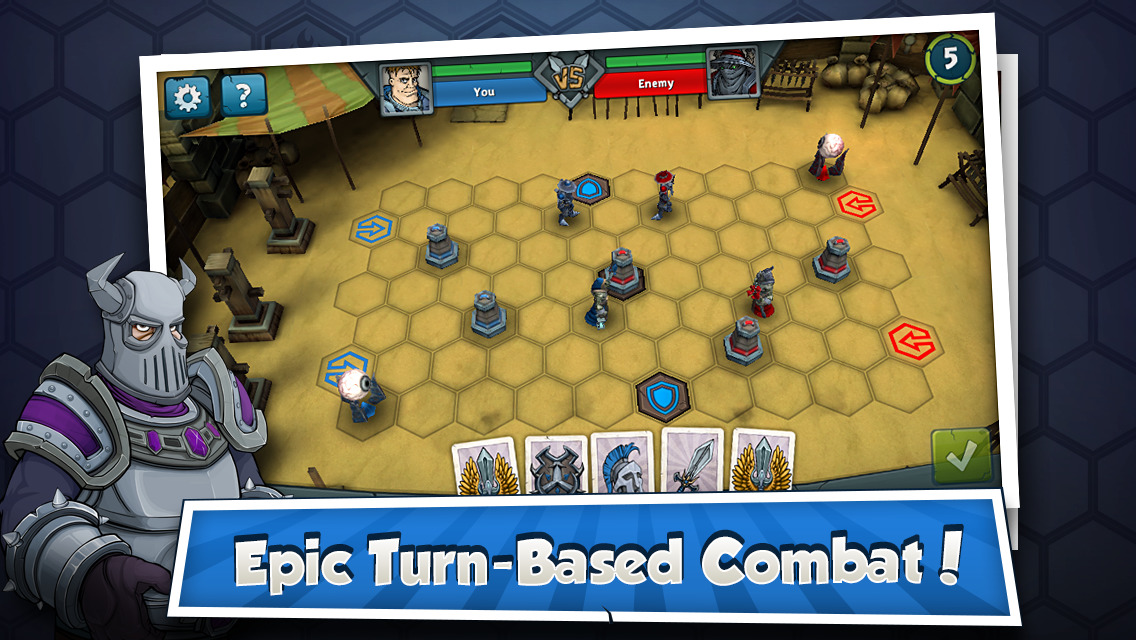 iTunes Description
Epic Arena is a free-to-play turn-based 3D strategy board game. Deploy your units, power them up, and defeat your opponent in epic two-player matches. Join the arena now!

Epic Arena is like chess on steroids! It is a fun strategy game for thinkers. Its 3D graphics and bone crunching sound effects will excite and delight your eyes and ears, while the tactical and reflective gameplay will engage your mind and test your wits. Engage in thrilling cross platform games in Blitz Mode against other players or maintain multiple matches at once in asynchronous Duel Mode.
Forum Thread: Epic Arena – (by Shadow Masters Inc.)
---
Frontier Heroes
iTunes Description
America wasn't built in a day! Explore five exciting eras of American history through dozens of mini-games and experience what it was like to expand the boundaries of the American frontier.

Frontier Heroes tests your smarts, skills, and reflexes as you work your way through an illustrated version of American history, from pre-Colonial days through the California Gold Rush. Complete era-specific challenges to unlock more exciting adventures, and collect "Did You Knows" to learn mind-blowing facts about the ol' US of A.
Forum Thread: Frontier Heroes – A Planet H from History (by A&E Television Networks Mobile)
---
Halo Jets
iTunes Description
Low on ammo after an epic battle over the Pacific you are heading back to the base when you encounter enemy aircrafts. Simply tap the screen to steer your F35 and avoid oncoming enemy jets so the destroyer below can target and destroy them!
Forum Thread: Halo Jets – (by Rondo Rocket Games)

---
Ice Wings Plus
iTunes Description
ICE WINGS PLUS ELEVATES THE ICE WINGS SAGA TO A UPPER LEVEL
With a lot of new improvements and features added, Ice Wings Plus is a next step forward in the Ice Wings Saga, giving to the player an amazing game experience.
Forum Thread: Ice Wings Plus (by Fernando Ruiz)

---
Impossible Flyer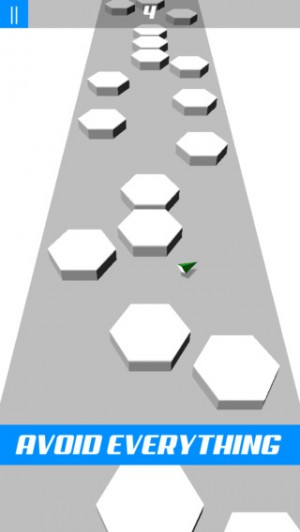 iTunes Description
Impossible Flyer is a game that will challenge your skill, reflex, dexterity and focus. Show your skill by using the optional in-game recording and playback capability (with optional face cam) and share it with the world. It's your choice. With leaderboard and multiple achievements that gets more challenging over time, it's a great game to occupy your time.
Forum Thread: Impossible Flyer (by Citizen Tree)

---
Iron Knights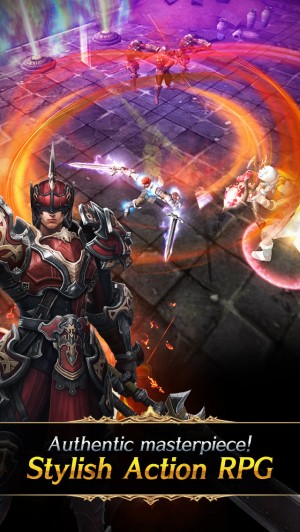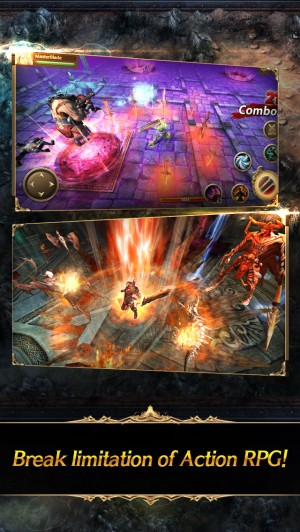 iTunes Description
After centuries of peace with the ruling of the Armross Empire. Corrupted Fallen Bishop Balmostat opens a gate to the underworld summoning the Dark King, Maggedron and his army.
having the land swallowed by blood and chaos. Join the world of Chaos to save the world from the Dakr King Maggedron..
Forum Thread: Iron Knights (by Actoz Soft)

---
MEG RVO – Battle for the Territories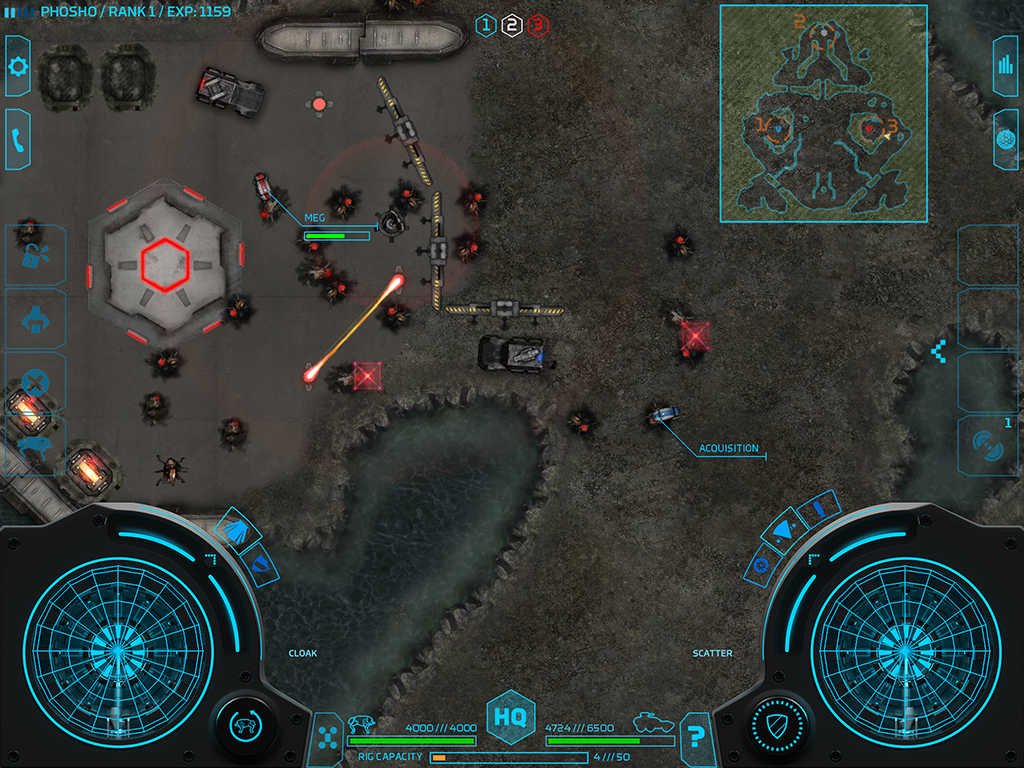 iTunes Description
MEG RVO – Battle for the Territories is a rare online multiplayer. This action real-time strategy game is designed for players looking for an immersive and extended game play experience. One team must control all the capture points on the map in play. Players join in team play to defend capture points against the opposing team, and to coordinate attacks against enemy held capture points. As players gain experience points through the campaigns, they can unlock increasingly complex maps and challenges.
Forum Thread: MEG RVO – Battle for the Territories (by Skunkwerks Kinetic Industries)

---
Micromon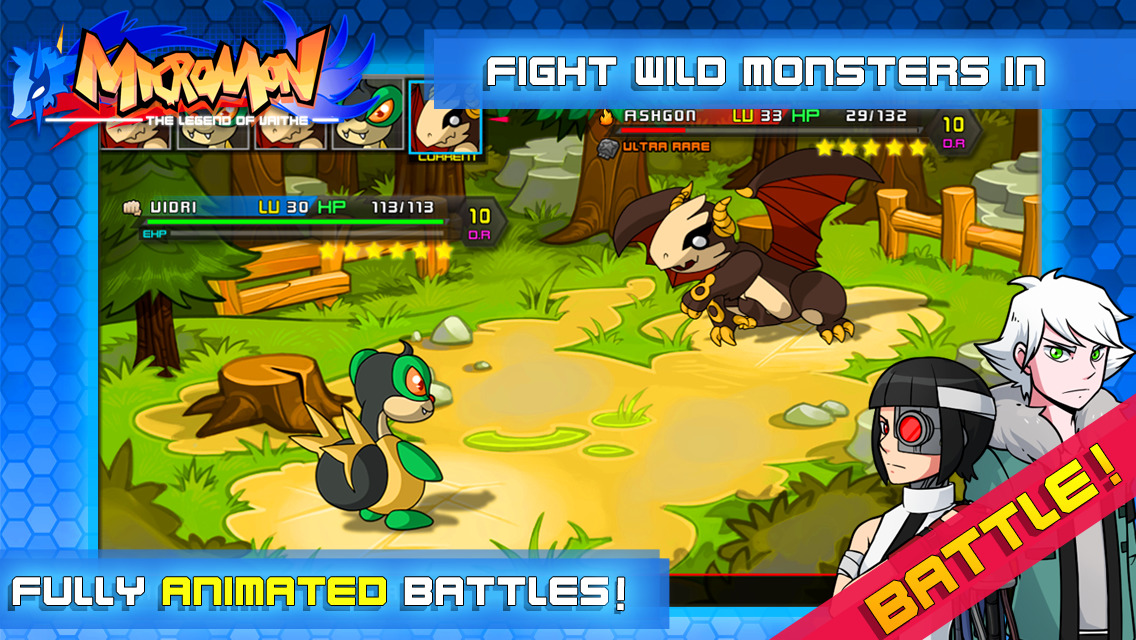 iTunes Description
130+ Animated Monsters to Catch & Battle! No waiting, play at your own pace! Embark on an epic monster capture RPG like none other on mobile! Enter the massive world of Pixekai, where you can capture, train, and battle over 130 fully animated monsters. Overcome the many challenges on your journey to become the top tamer of Pixekai! Uncover and foil the plans of an evil, secret organization within Pixekai to save this virtual world and your real world!
Forum Thread: Micromon (by Pocket Trend)

---
Murl the Squirrel
iTunes Description
Meet Murl. He is teased by a group of flying squirrels because he can't fly. Determined to show them he's can fly, he meets with a ringmaster at a local circus. The ringmaster teaches Murl how to fly by blasting out of cannons! Your goal is to fly as high as you can in this endless vertical climber!
Forum Thread: Murl the Squirrel (by Ravenous Games)

---
Pinta Loves Balloons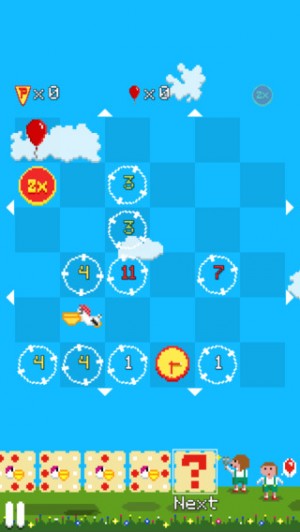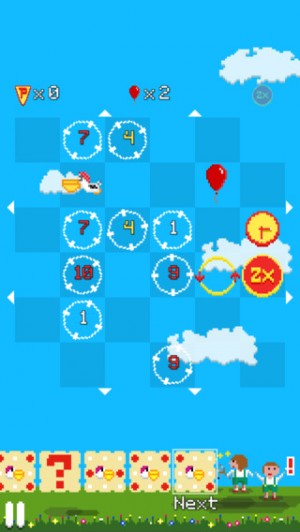 iTunes Description
If you are in search for a fresh, easy to play, puzzle game with some light-strategy elements, stop the search here, you have just found it! With a simple swipe gesture on the screen you can help Pinta to retrieve more balloons as he can, seem too easy? play it first!
Forum Thread: Pinta Loves Balloons (by Miro De Carolis)

---
Reg the Roadkill
iTunes Description
Why did Reg The Roadkill cross the road? Who knows… but he's willing to risk his life for it. Get Reg to the other side of the road in this furious screen tapping action game. Avoid cars, trucks, stunt drivers and lawnmowers. The odds may be against you and you only have tiny little legs, but if you try hard enough you might just squeak through!
Forum Thread: Reg the Roadkill (by Kempt)

---
Rush Horizon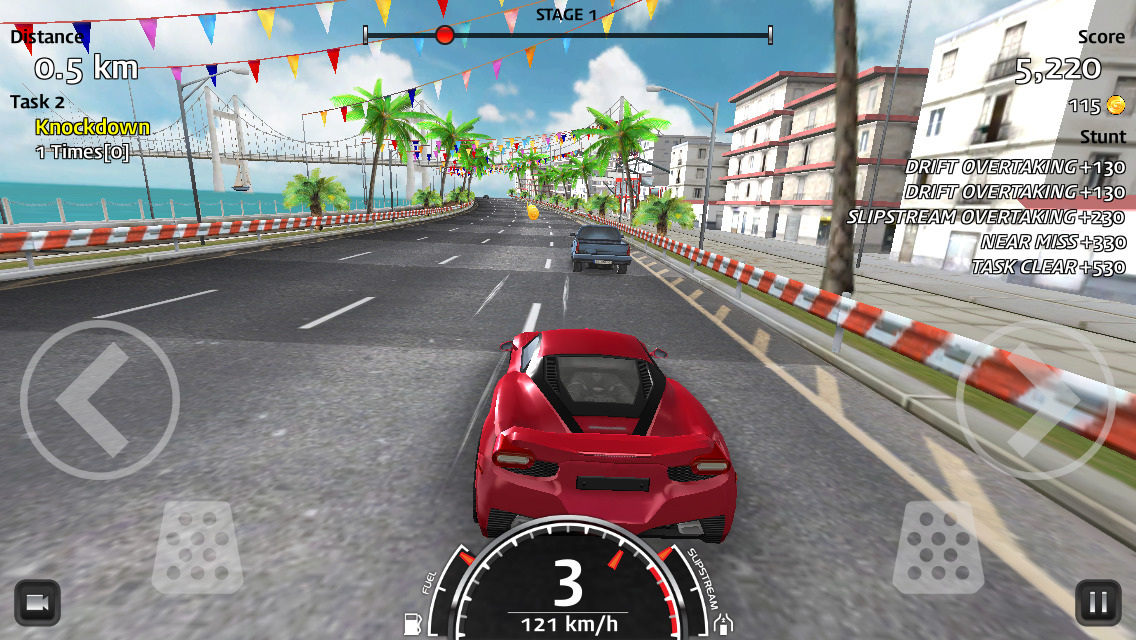 iTunes Description
Rush Horizon presents a thrilling experience and you will be lost in the sensation of high speed. You can join the transcontinental race. Get around all obstacles in high speed run.
Forum Thread: Rush Horizon – (by Gamejuice)

---
Super Heavy Sword
iTunes Description
Monster Robot Studios presents SUPER Heavy Sword!
The sequel to the smash hit HEAVY sword which has been downloaded over 1/2 million times!
Take control of Pike or Princess Lucinda and set out to rescue the King's 5 kids!
explore a massive world with loads to discover!
Forum Thread: Super Heavy Sword (by Ashley Jackson)

---
Tank Biathlon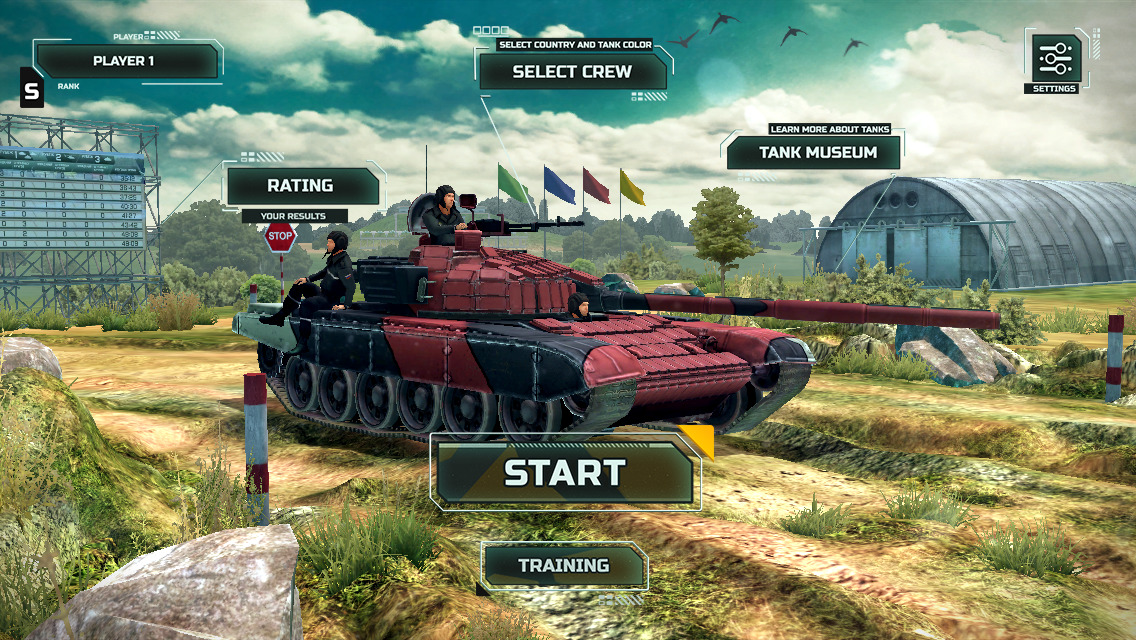 iTunes Description
Tank Biathlon is a single-player mobile action game inspired by the real-life competition taking place in Russia. Combining the unique aspects of the legendary military sport challenges you to break through terrain and water obstacles on your way to being crowned the champion of the Tank Biathlon.
Forum Thread: Tank Biathlon (by Grotburn)

---
Why Does It Spin?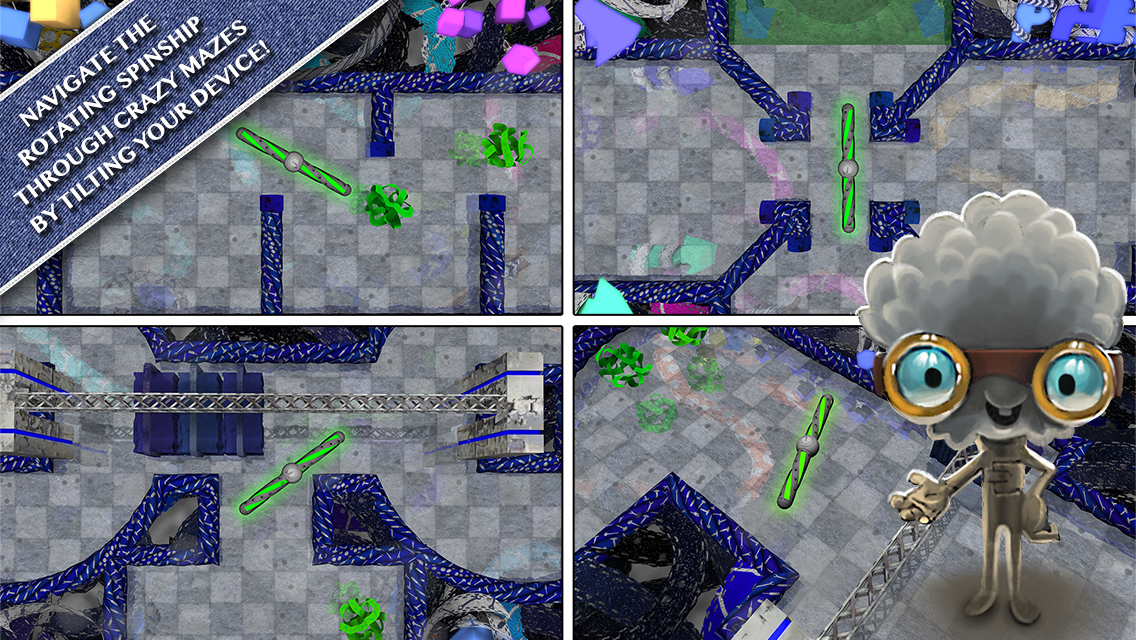 iTunes Description
Do you think you're able to follow this simple rule even if you would have to control a continuously rotating spinship through a colorful world full of narrow areas, moving obstacles, and many other fascinating game elements?
Forum Thread: Why Does It Spin? (by Incodra UG)

---
80 Days
iTunes Description
1872, with a steampunk twist. Phileas Fogg has wagered he can circumnavigate the world in just eighty days. Choose your own route around a 3D globe, travelling by airship, submarine, mechanical camel, steam-train and more, racing other players and a clock that never stops.
Forum Thread: 80 Days (by inkle)