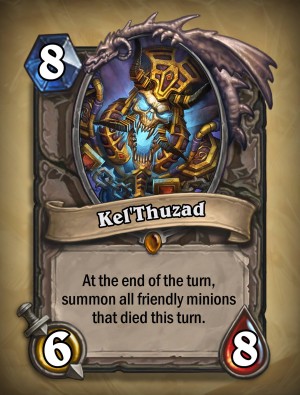 Blizzard has been constantly drizzling out new cards as they've teased the upcoming Hearthstone (Free) expansion Curse of Naxxramas, but with the first wing scheduled to open tomorrow, now is a great time to head over to their Facebook album where they've been continually adding new cards.
As a Hearthstone player, and as someone who used to play World of Warcraft and know the root of all these cards, I'm beyond stoked. The flavor they've managed to inject in to the game is great, and it's really cool how the cards all do really similar things to what those same monsters did in WoW while all making complete sense in a Hearthstone setting.
It's also interesting seeing how Blizzard is providing answers to some of the more … annoying decks in the current Hearthstone metagame. Hopefully the rest of the cards they reveal continue to do the same, as it's really awesome watching this card game unfold in to a much deeper and more complex game as the card pool grows.
Stay tuned for tomorrow for more details and first impressions of the first wing of Curse of Naxxramas.