Here we are with another busy week of new iOS game releases. As with most weeks, even if it doesn't seem like there's any major heavy-hitters on first glance, there definitely looks to be some cool titles this week. There were a few soft-launches in our list from earlier today, and we'll be keeping an eye on if any of those hit the US tonight or not. If there's anything else that you see was released that isn't in this list, feel free to shout them out in the comments below!
---
3D Ball Free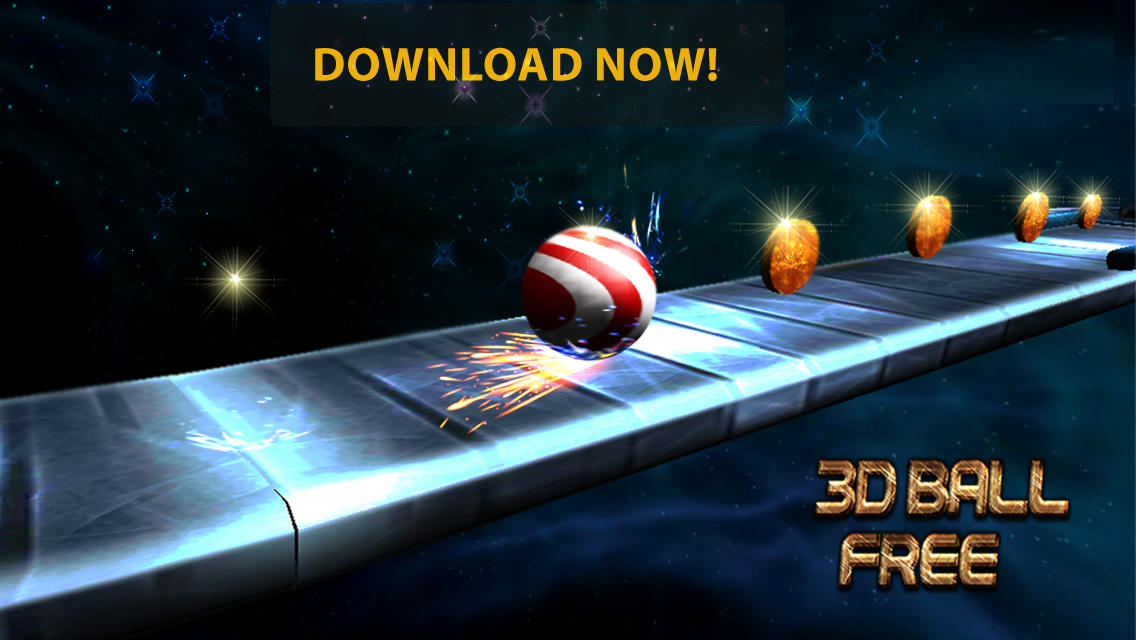 iTunes Description
Download and Play your new game "3D Ball FREE".

Unlock new challenges and experience the real 3D experience!
Move the ball and roll it down to the destination. Enjoy a real 3D maze game with twists and fun! Avoid the fall and cross the obstacles to win. Have Fun!
Forum Thread: 3D Ball Free – (by Timuz)
---
Apprentice Elem
iTunes Description
Take on the role of Elem, an incompetent mage on her journey to graduate from the Mage Academy in this Dungeon Crawling Action Role Playing Game!
With the aid of your instructor Maru, can you take on the many monsters this world has to offer and earn enough extra credit to graduate and become a fully fledged Magician? Or will you forever be stuck at your desk at the academy?
Forum Thread: Apprentice Elem (by Anders Lindstrom)
---
Ball Bird
iTunes Description
Tired of flapping? Ball Bird™ is the newest game for iPhone where you bounce your bird to high scores! Tilt your phone forwards and backwards to keep your bird bouncing as long as possible. One of the simplest but most challenging games for iPhone. You control two paddles that move in opposite directions. Can you train your brain to think both ways? Pick up and play for instant fun with games lasting from a few seconds to a few crazy minutes! Remember to watch out for the falling logs that threaten to bounce your bird. Unlock new birds as you reach higher scores. Will you be the first to unlock them all?
Forum Thread: Ball Bird (by Pebble Pinky Studios)
---
Battle Fleet 2: WW2 in the Pacific
iTunes Description
Battle Fleet 2 is the radically improved sequel to the original and has kept the "Worms" / "Scorched Earth" style angle+power mechanic, but now features full 3D modeling of terrain, ships, and ship hit locations. Hit the the engines and cripple the enemy's maneuverability, or aim for the command center and disable the ship for an entire turn. Ships are more realistic in which weapon compliments they can carry, and ship control is more intuitive. Battle Fleet 2 also now features Fog of War, allowing for stealth tactics and surprise attacks to be a viable strategy as well as adding the importance of using ships and aircraft for recon as well as attacks. With a full featured campaign and a variety of single play scenarios, Battle Fleet 2 will keep even the saltiest of sea-dogs satisfied.
Forum Thread: Battle Fleet 2: WW2 in the Pacific (by Capital j Media LLC)
---
Bio Inc.
iTunes Description
Create The Ultimate Illness

Bio Inc is a biomedical strategy simulator in which you determine the ultimate faith of a victim by developing the most lethal illness possible.

Upgrade your diseases, boost risk factors and slow down your victim's recovery before a team of highly motivated doctors find a cure and save him.
Forum Thread: Bio Inc. – Biomedical simulator – (by DryGin Studios)
---
Castle Doombad: Free to Slay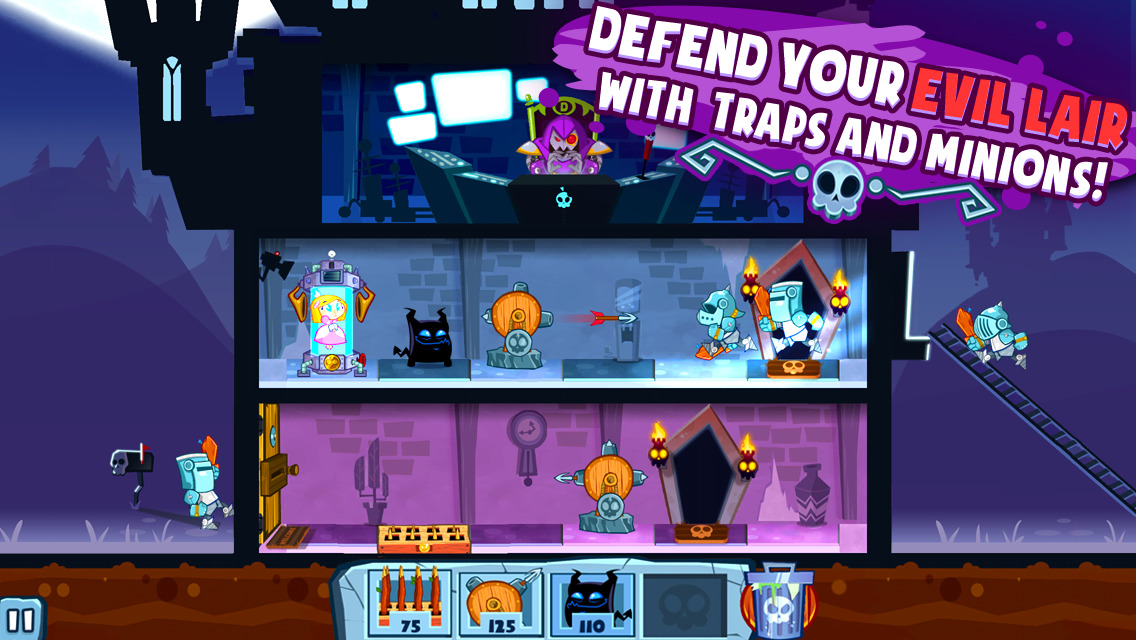 iTunes Description
Dr. Lord Evilstein has kidnapped a princess, and now his evil lair is crawling with do-gooders. In this reverse spin on tower defense it's your job to defend your home turf from heroes trying to save the day. View your domain from a side-view perspective, placing traps and unleash minions on your unwitting foes to protect the fortress. Touch and drag up and down on the tower to navigate floors. Across three chapters and 45 levels you'll outwit intruders that attempt to invade your castle from all sides—ladders allowing them entrance on higher floors, underground drills to start on dungeon floors closer to your fair maiden. Keep the princess safely in your clutches and send those heroes cryin' back to momma.
Forum Thread: Castle Doombad: Free to Slay – (by adult swim)
---
daWindci Deluxe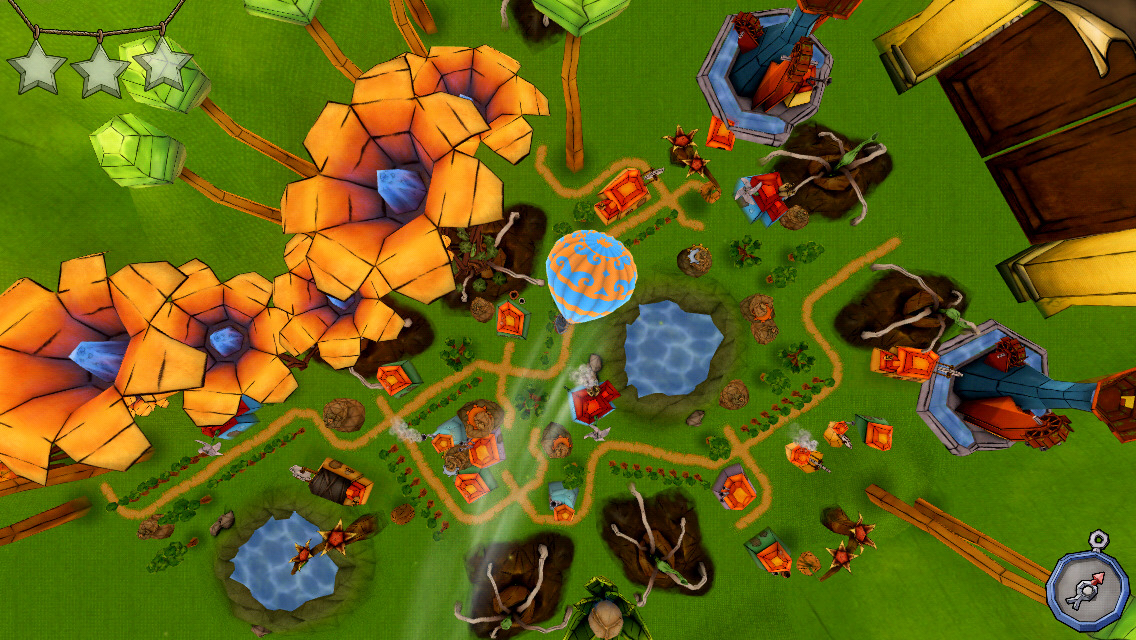 iTunes Description
Immerse yourself in daWindci Deluxe, the definitive edition of the Apple Design Award winning daWindci.

Paint wind, hurricanes and lightning on the screen with the tip of your finger and thereby navigate your balloon through the riddles and obstacles of each level. A world full of magical equipment and incredible inventions is waiting to be explored at a slow and relaxing pace: Monumental wind turbines on the horizon, an impressive hangar door behind you and a surreal fauna and flora around you.

Create your own hot air balloon with over 25 different designs. Embark in 50 expeditions in search of valuable items and mysterious puzzles. Sit down and enjoy the calming and meditative experience of playing daWindci – best enjoyed with headphones.
Forum Thread: daWindci Deluxe (by Mimimi Productions)
---
Dragon Raiders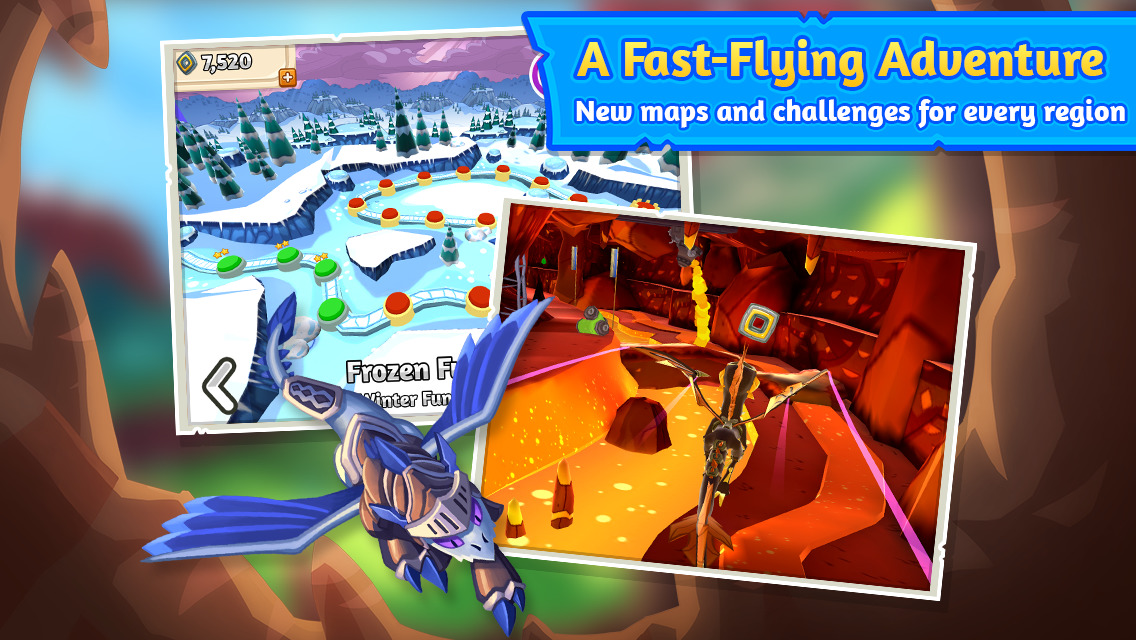 iTunes Description
You have joined the Dragon Raiders — a special group tasked with ensuring the safety of the inhabitants of Landslandia from any and all threats. The Wobblin menace was once stopped by this trio and their friends, but they've once again appeared to cause mischief and mayhem wherever they go… But something is different this time. The Wobblins now have enormous Megawobblins assisting them, and they all appear to be after the mysterious Dark Shards. They could be attempting to summon the Archwobblin and, if that happens, no one in Landslandia will be safe.
Forum Thread: Dragon Raiders (by Team Chaos)
---
Echoes: Deep-sea Exploration
iTunes Description
In the land of the mines, Captain Krats is king

Echoes: Deep-sea Exploration is an exploration game that sails you aboard the S.M.D Imperceptible, a minesweeper submarine, with the Captain Krats and his sparkling mechanic, Pam, always prepared to fix your mistakes.

What about your mission? Just clear the seabed, full of explosive mines. Hundreds of mines. With one submarine… and you!
Forum Thread: Echoes: Deep-sea Exploration (by Cheese Burgames)
---
Elephant Rampage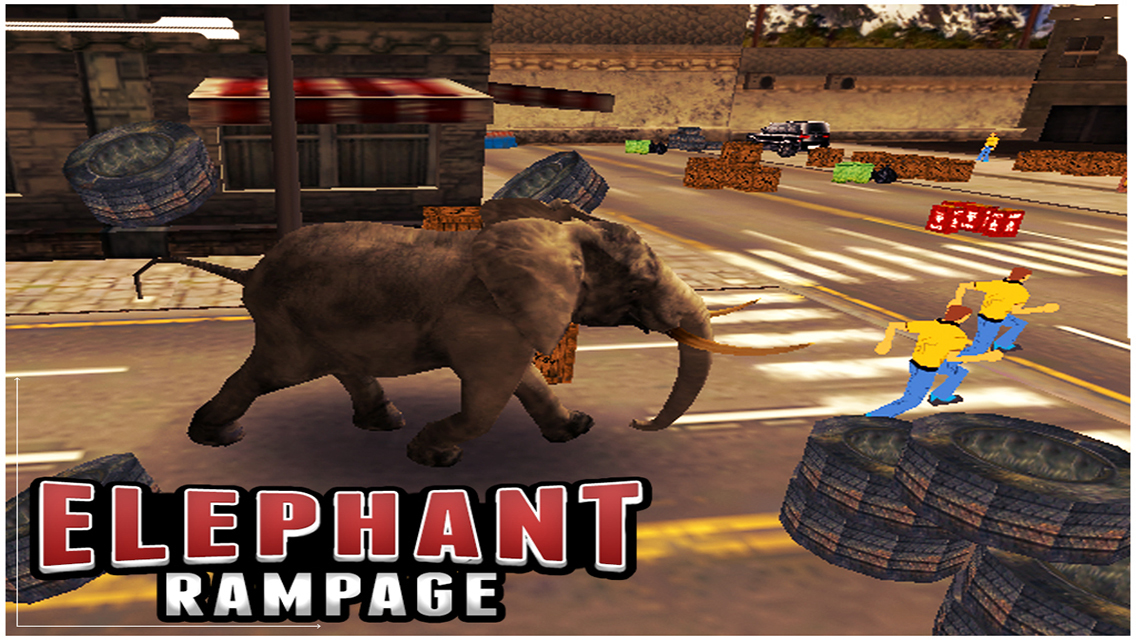 iTunes Description
Man will Regret for Killing Elephants just for their tusk which brought elephants on the edge of extinction.
Experience how it is to be a species which is now on the edge of extinction just because some people liked it and take the revenge on behalf of those who died .
Where there is shedding of innocent blood, there is no atonement for the land.
Show No mercy and leave nothing undamaged spread complete destruction.
Forum Thread: Elephant Rampage – (by J Sultana)
---
Gravity Quest
iTunes Description
You are lost in space! Use your gravity gun to navigate from black hole to black hole, traveling through space, as your only chance to get back to earth.

Gravity Quest is a fun and challenging game about timing and coordination skills. Avoid diverse obstacles and navigate through 25 hand-crafted levels. And try to collect as many minerals on your journey as possible.
Forum Thread: Gravity Quest (By Erik Wittern)
---
LetterHero
iTunes Description
Are you a word game aficionado? Do you enjoy showing off your vocabulary and spelling skills? Download LetterHero today (it's F-R-E-E), and find out if your word-building skills are truly epic!

A round of LetterHero takes only a few minutes. Play at the bus stop, on the train, standing in line, or before a meeting. You'll need a strong vocabulary, impeccable spelling, lightning-fast reflexes – and even some luck! – to spell high-scoring words before time runs out.

Yes, even LUCK: To make LetterHero truly unpredictable, we've included random power-ups that will keep you on your toes; some of them can help you by slowing down time or giving you a free letter—but others will mess with your mind by speeding up time or turning everything upside down! Remember to power up at your own risk!
Forum Thread: Letter Hero – Heroic Word Building (By Kwesi Buabeng)
---
Lizard Eye
iTunes Description
Lizard eye, as most of us know and few may don't know this fact that Lizards eye can visualize more combinations of colors than a human beings eye; but the outstanding fact which everybody knows about homo sapiens is that we all have an outstanding brain compared to all of the species in this universe.But each ones brains processing speed, its ability, stability, performance differs because the way we think, how much we will use and how we train our brain.

Here comes our Lizard eye app, which trains your brain in identifying shapes and colors 🙂 with lots of fun. Lizard eye will enhance your Memory, Concentration, Processing Speed and your visual skills. Use this app for few minutes daily to improve the performance of your brain.
Forum Thread: Lizard Eye – (by Arun HS)
---
Mad Bullets
iTunes Description
Say YES to the easiest shooter controls of all time! Shoot the bad guys, rescue damsels in distress, collect money and blow up the Wild West!

The wackiest shooter has no boring story, complicated controls, or irritating tutorials. Mad Bullets offers simple, high-speed, INSTANT ACTION for your enjoyment. Feel the arcades in your pocket!
Forum Thread: Mad Bullets (by Istom Games)
---
Marble Drop
iTunes Description
Drop marbles to solve puzzles in this addicting and challenging puzzle game. Navigate the marbles through cannons, teleporters and other traps to reach their goals. Over 60 levels and more to come!

Collect stars, unlock exciting new levels and top the leaderboards in this award-winning, physics-based adventure!
Forum Thread: Marble Drop (by Matthew Arbesfeld)
---
Micro Shooter
iTunes Description
Micro Shooter is a relaxing take on the classic shoot-em-up genre. Clean artwork, a streamlined interface, easy controls, ambient sounds, and algorithmically-drawn enemies make for a simple yet addictive nostalgic experience.

Micro Shooter is a free download. Purchasing the full game unlocks the following features:
– removes ads
– displays score, level, species encountered while playing
– provides unlimited levels (Free version quits at level 15)
Forum Thread: Micro Shooter (by Kevin Holland)
---
Minimalis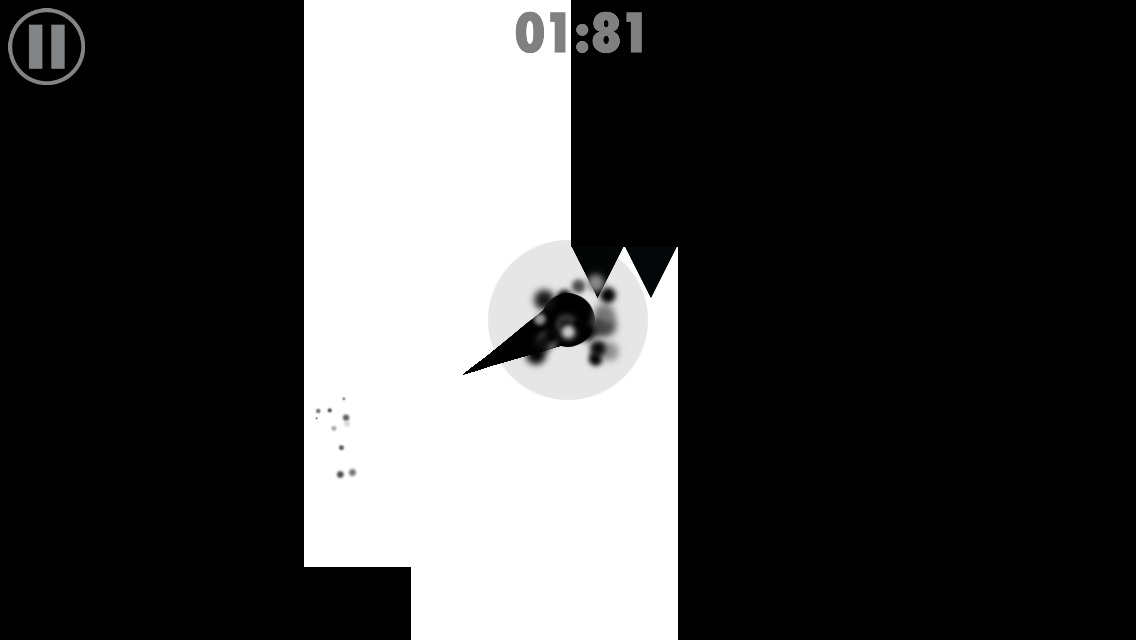 iTunes Description
Guide the ball to the end of the stage with the help of physics using a simple and unique gameplay mechanic. Explore the world of Minimalis now!

Minimalis is a minimalist world, but danger is not minimal around here. Get the ball to the end of stage, but be careful! Don't touch anything that seems dangerous.
Develop your dexterity and precision to earn the maximum rank on each stage.
Forum Thread: Minimalis – (by Heitor Costa)
---
My Exotic Farm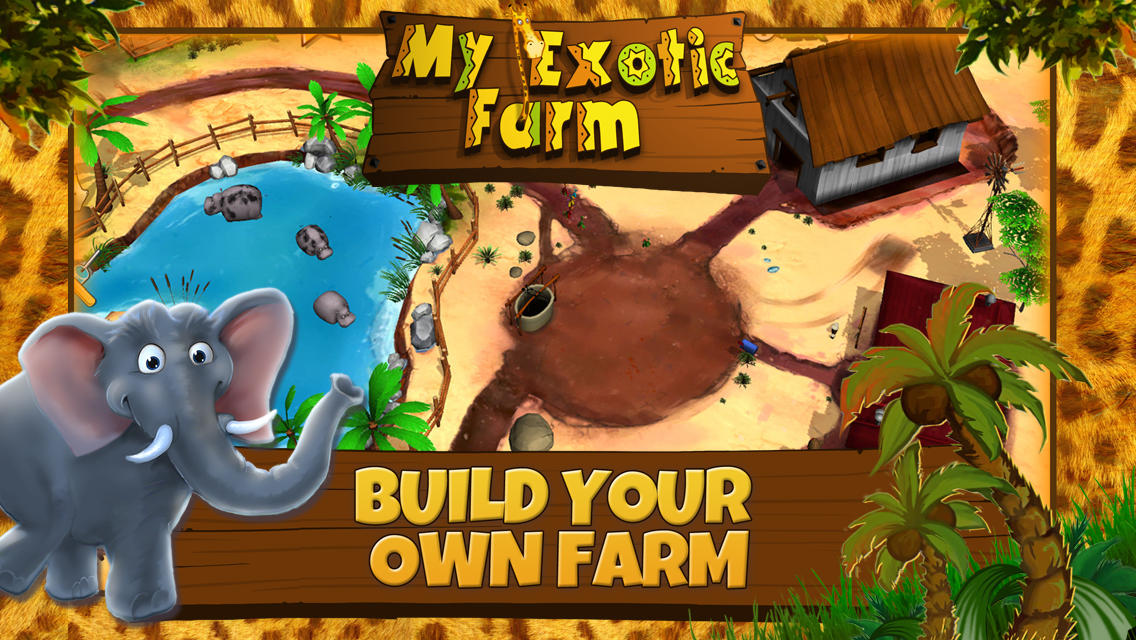 iTunes Description
Become the region's top farmer. Farm your land and develop the most beautiful farm around, full of savannah animals. Build your farm and take care of around 50 different animals under the guidance of your friendly farmer neighbors.

Get yourself organized so you can feed, clean and treat your new extended family. You'll be an expert in Giraffes, Lions and Crocodiles in no time! Develop your business as you buy new equipment for your animals and build the most beautiful farm around.
Forum Thread: My Exotic Farm – Manage your own Safari Farm – (by Microids)
---
Ninja UP!
iTunes Description
Jump as high as you can with the most daring pixel ninja! Will you jump gradually and carefully, or shoot for the moon with wildly high leaps of faith?

Bounce all over, but be sure to dodge enemies and obstacles. Flying ninjas, or even UFOs, will try to stop your ascent from the busy city to deep space! Will you kiss the sky, or kiss the pavement?
Forum Thread: Ninja UP! (by Gameloft)
---
Pro Zombie Soccer Apocalypse Pocket Edition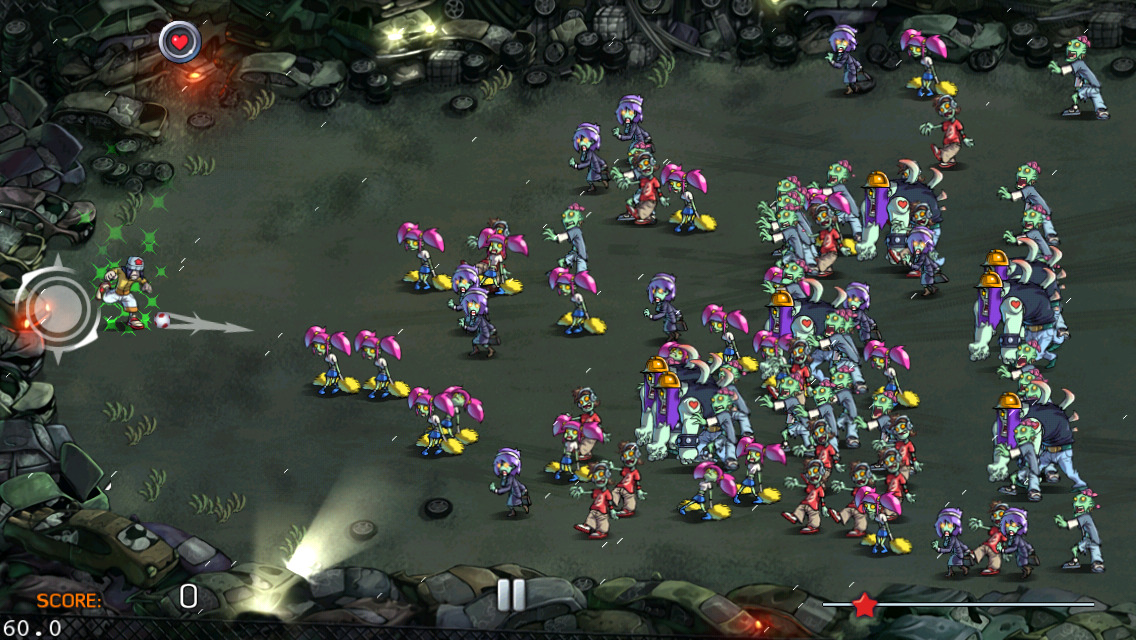 iTunes Description
The iPad classic, Game of the Week, comes to iPhone for the first time all Retina-ready!

No one ever needed an excuse to go out and kill zombies, or to kick a soccer ball around. But if you want an excuse to kick a soccer ball into space, realign an orbital weapons platform and launch a death-ray to explode the heads of the zombies sneaking into your soccer field – then THIS IS IT!

Play as Jax, hero of this odyssey of the undead. A wannabe soccer star who's just been bitten by a zombie, he knows he has only hours before he succumbs to the effects. Join his valiant effort to take out the zombie horde before he becomes one of them in this twisted but surreal and light-hearted gem of a zombie game.
Forum Thread: Pro Zombie Soccer Apocalypse Pocket Edition on iPhone
---
The Ranch Online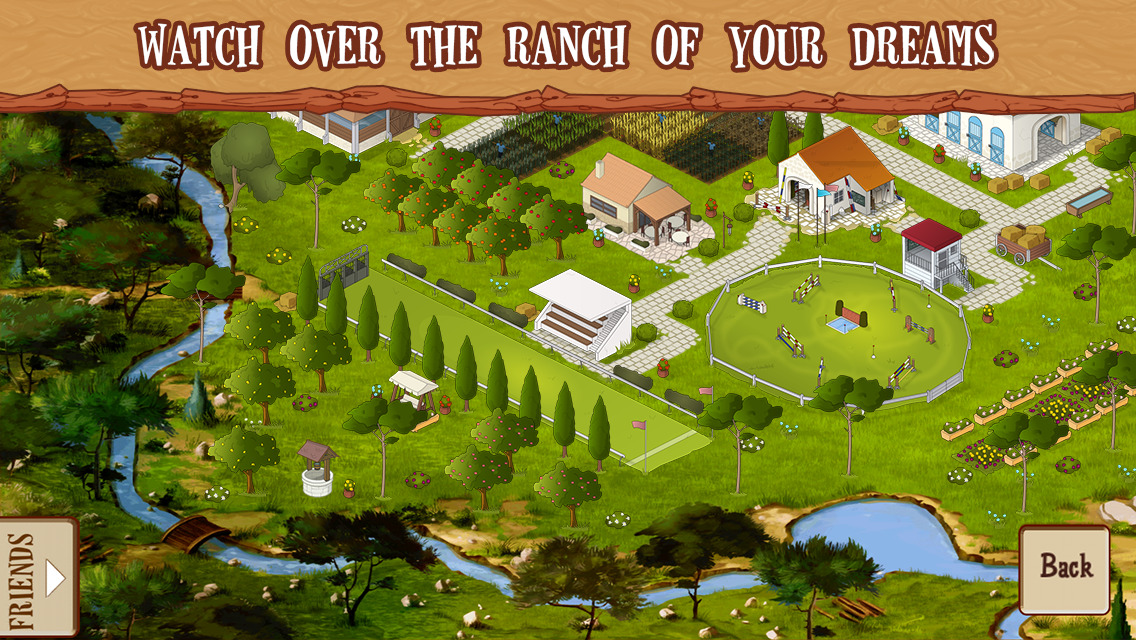 iTunes Description
The official game of the series The Ranch is here!

In Ranch Online you become the owner of your own ranch and follow Lena's example: create your ranch and breed and care for your horses. Start by looking after your first horse and then breed the animals.

Lena and her friends will give you some valuable advice and will guide you throughout the game.

A tutorial will help you discover all the game features (ride, training, competition, stud, etc.) and how to manage your ranch!
Forum Thread: The Ranch Online – (by Bulkypix)
---
Red Ball 4
iTunes Description
Red Alert!
Evil minions want to squeeze the planet into a square shape.

Who's got the balls to save the world? Oh yeah, that's right!
Red Ball to the rescue!

Roll, jump and bounce through 45 exciting levels full of adventure.
Make your way through tricky traps and defeat all monsters.
Forum Thread: Red Ball 4 (by FDG Entertainment)
---
Red Johnson's Chronicles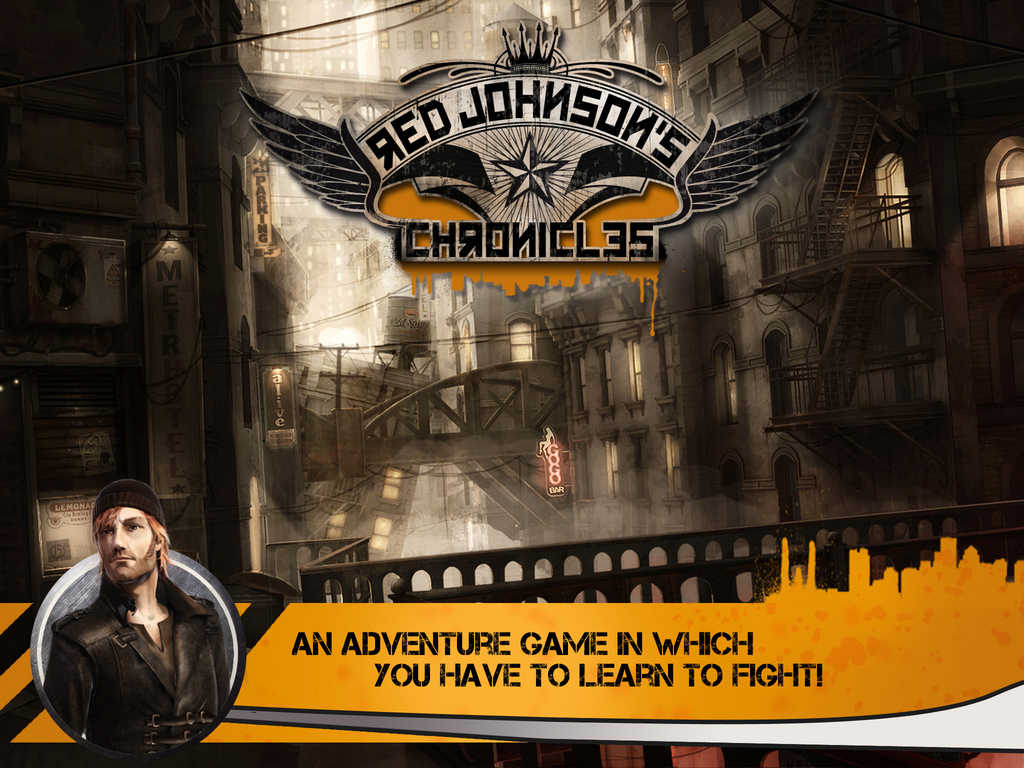 iTunes Description
Try to stay alive… at least long enough to finish this investigation!

You play the role of Red Johnson, a private detective who is trying to find his place in the corrupted city of Metropolis. You are taken on by the police who want you to solve a murder with no corpse.

Discover Metropolis, its unique atmosphere and get to know the rules quickly if you want to survive! It's up to you to look for clues, interrogate the witnesses and put the evidence together in order to find the perpetrator.You'll also have to use your logic to solve the different enigmas, and occasionally, you'll have to use your fists.
Forum Thread: Red Johnson's Chronicles (by Microids)
---
Rescue Co.
iTunes Description
Spin the Explorers to safety! You have just been hired as a Rescuenaut! Unfortunate Explorer's spaceship has crashed and you have to rescue the crew! The terrain will be rough and there will be challenging obstacles and black holes in the way. Stay within the safe area or you will get lost!

Climb the ranks by rescuing the Explorers and collect valuable construction materials to upgrade your Rescuenaut to the maximum! Each level will be different and the game has infinite amount of gameplay.
Forum Thread: Rescue Co. (Rockodile)
---
Secret Files Tunguska
iTunes Description
When Vladimir Kalenkow, a high-ranking scientist looking into the unexplained Tunguska catastrophe from 1908, goes missing, his daughter Nina and his assistant Max are drawn into a conspiracy of epic proportions. Chased across the globe by the Russian intelligence apparatus and a zealous secret society, the two adventurers solve mysteries in Germany, Russia, Cuba, China and even Antarctica. But the more light they shed on the truth, the more they put themselves in danger!

Help Nina and Max, the adventurous protagonists of Secret Files Tunguska, to solve a variety of challenging quests and elaborate riddles as the title's fascinating plot leads you to the most remote corners of the Earth. Travel to exotic locations, explore rich sceneries, engage with interesting characters and collect useful information. Unravel a mystery that remained unsolved for more than a hundred years!
Forum Thread: Secret Files Tunguska (Deep Silver FishLabs / Animation Arts)
---
Walau!
iTunes Description
– Tapper –
Build up your multiplier to earn more tokens as the more tokens you collected will eventually leads you to more mini-games play time!

> Game Rules
Simply just tap to gain coins as much as you can, and level up those upgrades to gain auto-generating of tokens!

– Traffic Madness –
Ever wonder what is that shadowy figure up in the bridge when you are driving below it and out of nowhere comes a ticket for breaking traffic rules?

Now you can be that shadowy figure and start issuing tickets to rules breaking motorists!
Forum Thread: Walau! (by Yew Beng Tan)
---
Walkr – Galaxy Adventure in Your Pocket
iTunes Description
One small step for you. One light-year for Walkr!

Hop aboard the fantastic Walkr spaceship and start your adventure across the boundless cosmos. On a rocket built by an 11-year-old genius, you'll use your "walking energy" to fuel the ship, allowing you to discover more than 25 fascinating planets, like Caramel Apple, Octopus Cavern, Heart of Flames, and more! Throughout the universe, you'll also encounter delightful lost space creatures who will need your help along the way. It's truly the adventure you've been waiting for!
Forum Thread: Walkr – Galaxy Adventure in Your Pocket – (by Fourdesire)
---
Zombie Commando
iTunes Description
Do you really believe you could survive this zombie world as a lone ranger? Think again: be realistic and be a TEAM.

Zombie Commando is a real-time teamwork zombie slaughtering game with FANTASTIC PIXEL GRAPHICS. Build and command a team of 8 eccentric characters and lead them around the world to hunt down zombies in Egypt, China, some secret lab, abandoned military bases and even an icy dungeon! All this with the tip of just one finger…
Forum Thread: Zombie Commando (by Bulkypix)