Angry Birds Star Wars II (Free) is now a free-to-play game. Rovio has taken a lightsaber to the app's price, cutting it to free while the previous 99 cent price cried out in horror. The whole game is available for free, and 30 new levels have been added, 15 for the Bird side and 15 for the Pork side in the "Master Your Destiny" level pack.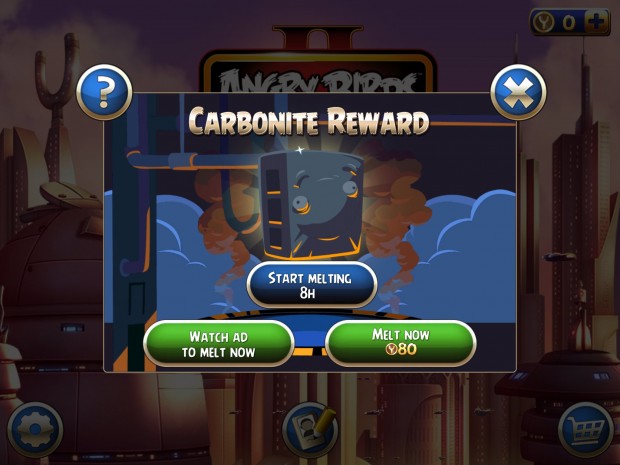 Of course, the Angry Birds series has been on a path toward free-to-play for a while now, with consumable in-app purchases to buy screen-clearing boosts and the like. Launch the game for the first time now, and a slot machine "carbonite reward" to get a random character is presented, with an 8 hour wait to get the item, an 80 coin payment to get it instantly, or watching a video ad.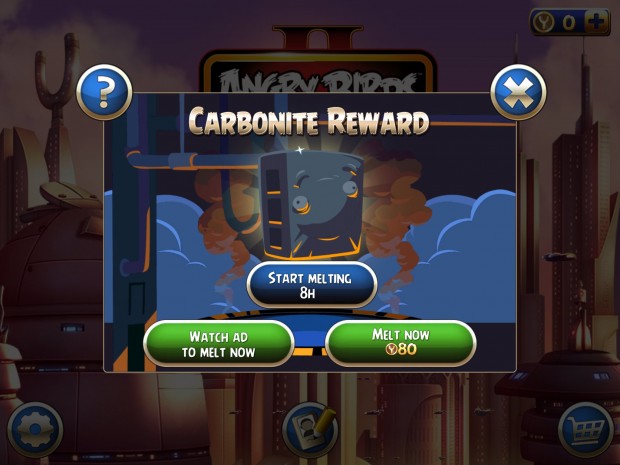 Even the shop is presented well before any level select screen is. And while each level has its own set of birds to use, dropping in purchased characters, which comein consumable form play a larger role. As well, the Telepods toys can be used to use new characters right away.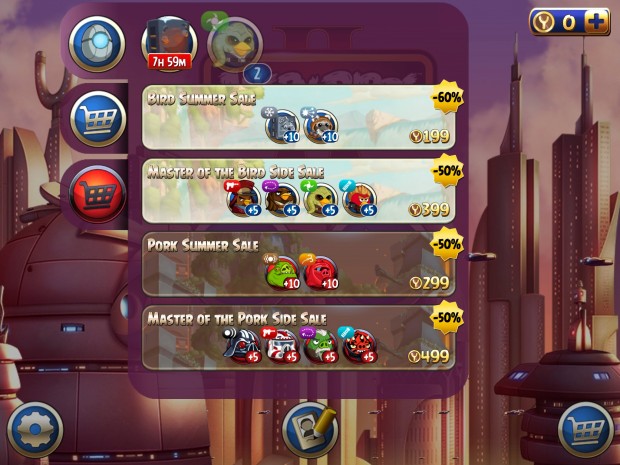 This isn't the first Angry Birds game to go free-to-play, with Angry Birds Rio (Free) having done so last year. But with the currency system and focus on consumables, this is the first "true" Angry Birds game to go free-to-play, though it's been set up for it for a while. And of course Angry Birds Epic (Free) and Angry Birds Go (Free) have been released and optimized for free-to-play, after all. Still, this feels like a kind of tectonic shift for the company that pioneered the business model of "sell a ton of copies at 99 cents."
It's as if a million paid apps cried out in terror and were suddenly silenced.