Guys, I don't know what is going on, but my head is spinning from the amount of new games that launched today. Is there some weird holiday I'm not aware of? Was there a mass contamination of drinking water that caused developers to hit the publish button on their games in iTunes Connect? Honestly, I haven't been this overwhelmed by new games since just before the iTunes freeze prior to the holidays last year, and I think this list of games trumps even that one. This is the sort of week where there's so much stuff you'll definitely want to hit up the forum threads and see what people are saying to find out which games might be for you. Now if you'll excuse me, I'm going to go take a nap.
---
Across the Table – Hockey
iTunes Description
Arcade style hockey action is hitting the iPad! Across the Table – Hockey is a same-screen 2-player game that combines air hockey and table hockey. Imagine playing table hockey, but with the added speed and freedom of air hockey. This is a completely new way to play the world's coolest sport.

Across the Table – Hockey was built from the ground up for two players. We believe that true multiplayer games are meant to played in-person with your family and friends – whether it be at a coffee shop, cafeteria, or at home during game night. So grab a buddy, put your game face on and score some goals!
Forum Thread: Across The Table Hockey. A 2-Player Game (By Megalodon Interactive)
---
Aerena: Clash of Champions
iTunes Description
Set in a unique Ætherpunk world in which powerful masters and their champions fight it out for control of valuable Æther, Aerena offers gamers a deep and variable strategic experience, packed into 10 minute play sessions. Plan your strategy, build your team, equip powerful Æther shells and outwit real-world foes to dominate the battlefield and become an Æther Master.
Forum Thread: AERENA – Clash of Champions (by Cliffhanger Games)
---
Alien Creeps TD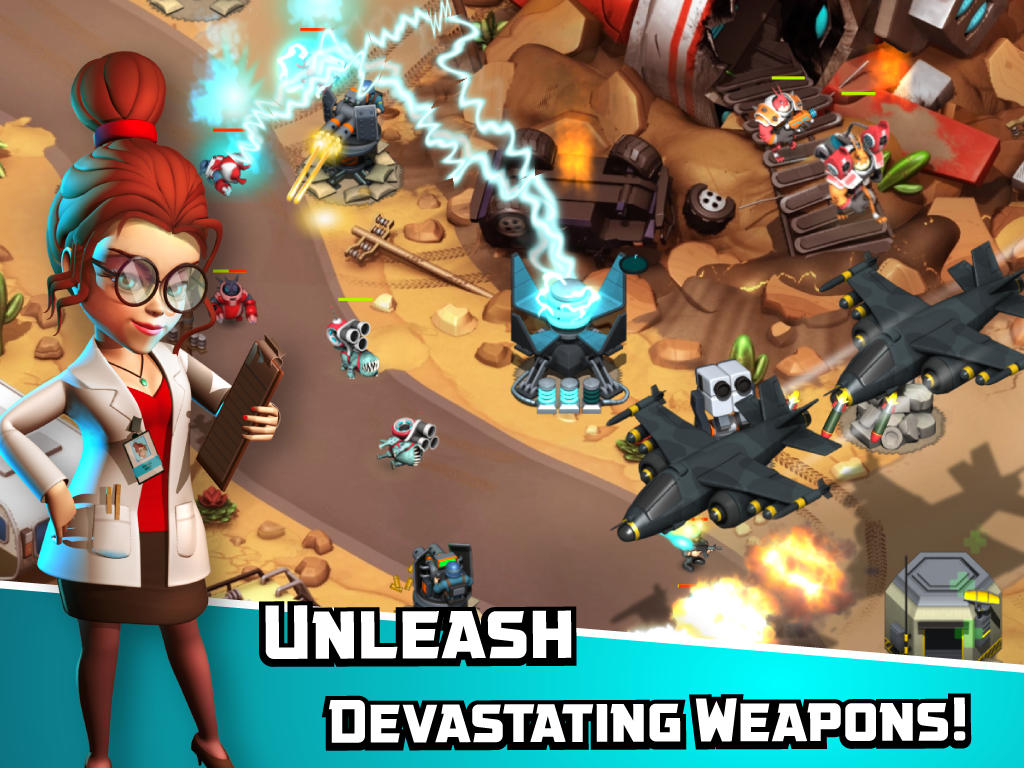 iTunes Description
The aliens are here… and they didn't come in peace. Can you save the Earth?
Alien Creeps is the action defense game that has it all: frenzied, epic battles! Hordes of devious enemies! Dazzling graphics and animations! Lightning bolts! Helicopters!

Blast those creeps with awesome towers and more than 50 powerful upgrades! Mow them down with sturdy infantry units and courageous heroes! Zap them with the supercharged Tesla Tower! Upgrade your base and plan your strategy with the help of General Steele and Professor Sparks, and put an end to the Alien Emperor's maniacal plans before it's too late!
Forum Thread: Alien Creeps TD (by Outplay Entertainment)
---
Allghoi vs Hunter
iTunes Description
"Allghoi? Never heard of them!" Indiana J.

Never heard of the Allghoi! Impossible!
Some say they are legendary evil monsters from the Gobi desert, but the truth is quite different! After years of searching, Butukhtu the hunter, a leading expert in legendary monsters, manages to capture a number of Allghoi and take them back to his laboratory for study. Luckily, the lovable creatures manage to escape and set off on the long journey home.

This journey will prove very difficult indeed, unless you can help them find their way back to the Gobi desert. ALLGHOI VS. HUNTER is a classic flow style puzzle and a great game you can play wherever you are. You can challenge friends and other players in rankings that are updated in real time.
Forum Thread: Allghoi vs Hunter – (by MagisterApp)
---
Arcane Ghosts
iTunes Description
Huge monsters, undead deities, hidden treasures.. Arcane Ghosts is the 2D platformer, inspired by the classics. The challenge that you were waiting for.
Explore the levels, find keys, secret items, level up your character, acquire new abilities.. and beat the evil once and for all.

Take Orestes to avenge the King and his brothers. Beat the dark Necromancer!
Clean Greece from the legions of undead myths!.
Forum Thread: Arcane Ghosts (by Miguel Vivo Guzman)
---
Armies of Monster Mountain
iTunes Description
Battle your way past the opposing armies to be crowned champion of Monster Mountain! Take control of a faction determined to rule Monster Mountain by conquering all who lie before it. Play as either an army of Gladiators, the Undead, Dragons, Mythic Creatures, Samurai, Knights or Wizards. Only one can rule them all!
Forum Thread: Armies of Monster Mountain – (by Copper Octopus)
---
Astro Dash!
iTunes Description
Explore the stars in Astro Dash, a colorful game where you blast through the universe in a speedy little rocket! Orbit planets to gain speed, then release at the right time to slingshot yourself further into space! Once you're going fast enough, crash through planets to collect coins and restore fuel. Travel as far as you can before you run out of gas!

Discover uncharted constellations by traveling great distances, then use your telescope to find out what they mean! Unlock powerful upgrades to help you identify all the constellations. Master the skill of piloting your rocket to compete with your friends and explore the wonders of the universe!
Forum Thread: Astro Dash! – (by Bryson Thill)
---
Awakeing Forest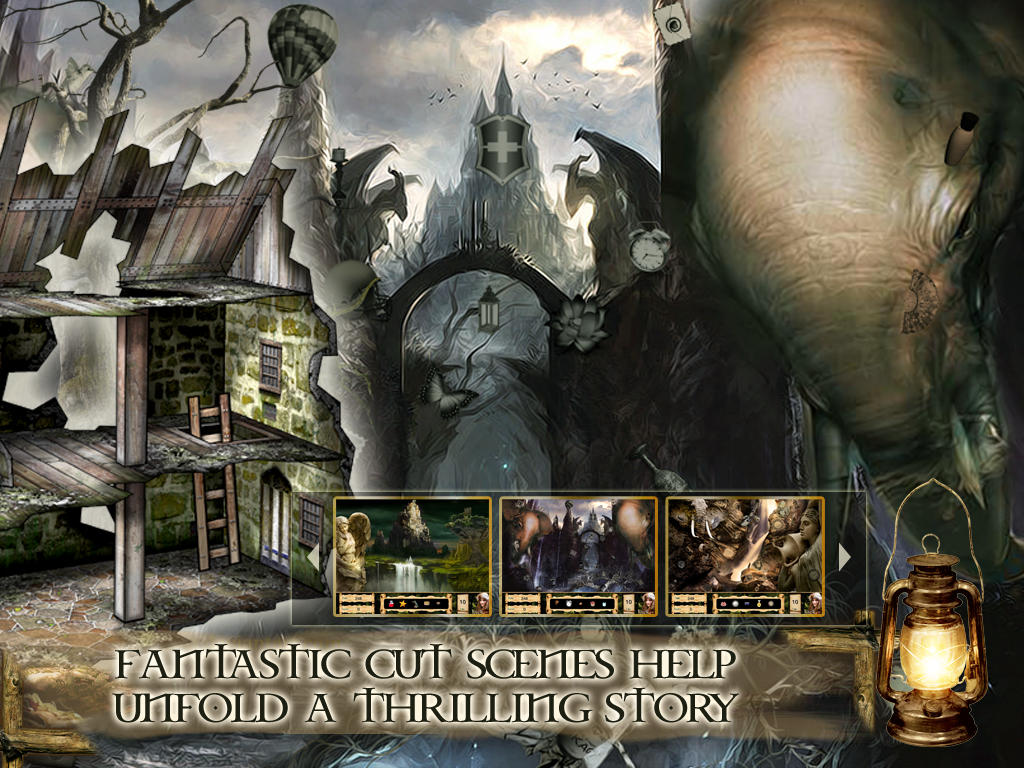 iTunes Description
A young family stops at a mysterious old home for a picnic and as the mother closes her eyes to enjoy the sun, she hears a horrific crash,! As she enters the house, she is confronted by a mystical mirror that's taken her kids and locks them away in a magical world, Athena's Fairyland. In Athena's Fairyland everything is frozen by ice. If you want to make their way home, they must unfreeze the tools. A Hidden Object quest is placed upon you to not just save the children, but to help a unique character in very mystical places! Can you solve Princess Athena's Mysteries!?
Forum Thread: Awakeing Forest – (by Hong Luo)
---
BarrierGame
iTunes Description
An engaging flow-inducing minimalistic intelligent-arcade game where you control two sliding doors of a large barrier so as to let the "good" squares through and keep the "bad" ones out.

14 DIFFERENT COLOR SCHEMES for you to choose from as you prefer or need (in the "Briefing" section of the menu in the game), and changing the colors every once in a while is an enjoyable experience all by itself!

31 LEVELS some of them fast and action-packed, some slightly calmer and more meditative. You can play them all through in the given order, from 1 to 31, or also directly select some specific level to start with.

Additionally, each level can be played in an "Endless" mode where you can either go for new records of how many "goods" you can let through at that level while keeping the "bads" out, or, alternatively, you can just focus on the process of playing without any numerical goals and enjoy the flow.
Forum Thread: BarrierGame (by Taivo Lints)
---
Battle Bears Ultimate
iTunes Description
Lead your clan to victory! Battle Bears Ultimate is an epic single & multiplayer FPS shooter game with amazing graphics! Experience the New Clan System, Crazy Cool Weapons, and Daily Challenges.

=FEATURES NEW CLAN SYSTEM & SUPER SMOOTH CONTROLS=
+ 4v4 Multiplayer Team Based Battles with Clans!
+ 4 Unique Characters with special abilities!
+ Tons of Weapons to unlock, upgrade & customize!
+ 5 Stunning Multiplayer Maps oozing with goodies!
+ Thousands of character customizations!
+ Over 10 combat consumables to help you dominate!
+ Send Private Messages to your teammates!
Forum Thread: Battle Bears Ultimate (By SkyVu Entertainment Inc)
---
Bowl Faster
iTunes Description
Because normal bowling is too SLOW!!!

The typical game of bowling can take 8+ hours to complete (Depending on the number of players and beverages served). Now you can finish a game in about 1 min!
Forum Thread: Bowl Faster (by Jared Bailey)
---
Bungle!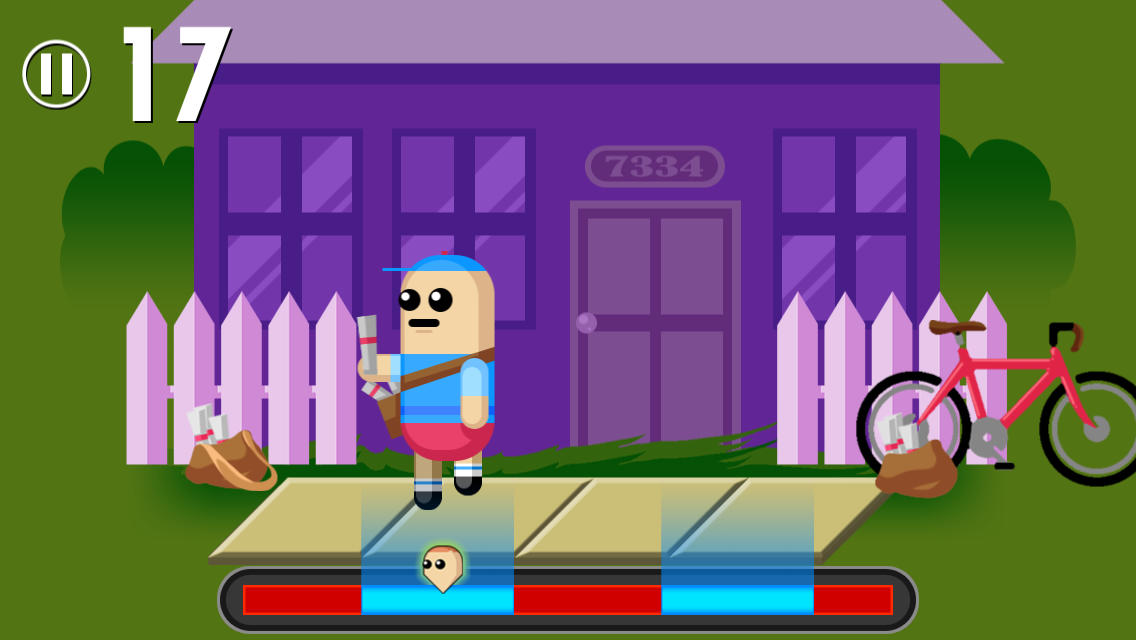 iTunes Description
Bungle! is a fast-paced reflex game that's easy to play and hard to master. There are a lot of jobs to do and your boss is watching — one mistake and you're fired!

Bungle! features:
• Game Center leaderboards and achievements
• Over a dozen colorful jobs to unlock
• Power-ups to help you work
• Social sharing with Twitter and Facebook
• Fun, vibrant art
• Catchy soundtrack
Forum Thread: Bungle! (by Ghost Crab Games)
---
Buster Bees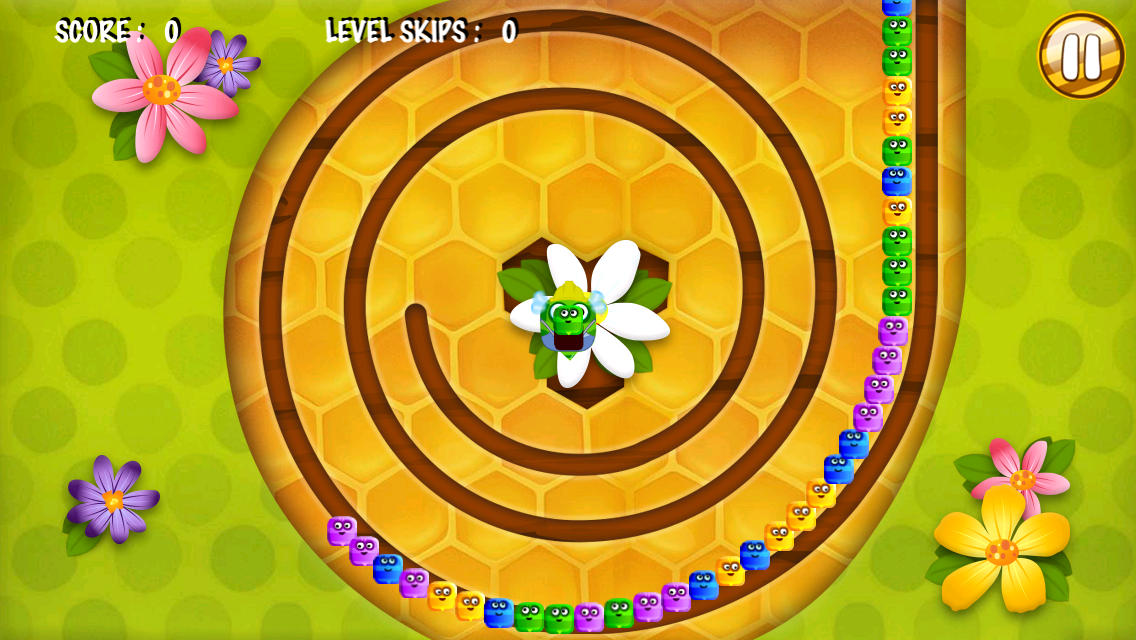 iTunes Description
Can you protect the Hive?

Match three or more bombs with your favorite character, Worker, Queen or Warrior bee. Shoot your bombs to protect the Hive. The gameplay is fun and addictive zuma logic puzzle game.

Features:
– 3 Bee Characters
– Game Center Leaderboards
– 25 Tracks
Forum Thread: Buster Bees – (by Kelly Smith)
---
Civil War: 1864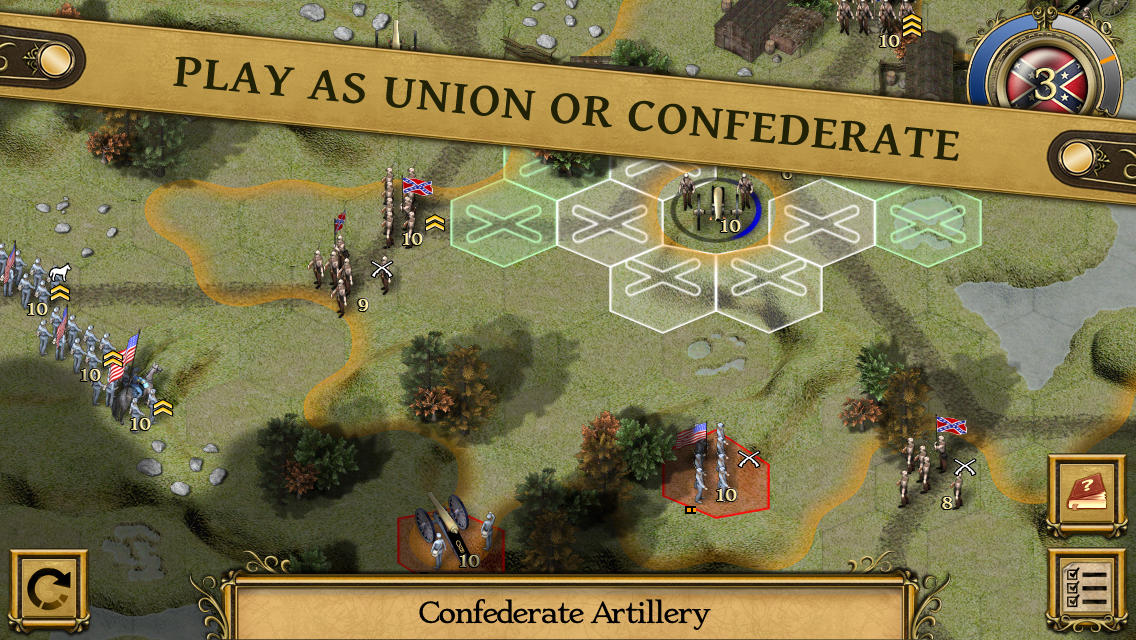 iTunes Description
Civil War: 1864 is the latest addition to our Civil War strategy series, bringing you the ferocious battles from 1864. Experience the American Civil War like never before with with over 40 missions; including 20 detailed historical battles. Get a greater view of the battlefield as you lead your force to victory, with our new Map Zoom feature.

1864 saw the Union army make substantial gains against the Confederate forces in the American Civil War. Grant, replacing Halleck, took the risky gamble of attacking the Confederates on three different fronts. While Grant failed to gain any significant tactical advantage in any battle against Robert E. Lee, he succeeded at depleting Lee's forces. On the Western front, Sherman was able to capture Atlanta and seize Savannah. The Union's control of the railways and waterways gave them an immense logistical advantage, which would become vital to the North's eventual success. The Confederacy was ultimately fighting and losing a defensive war.
Forum Thread: Civil War: 1864 – (by Hunted Cow Studios)
---
Desert Fox: The Battle of El Alamein
iTunes Description
History and turn-based strategy collide in Desert Fox: The Battle of El Alamein! The award-winning team behind Battle of the Bulge and Drive on Moscow asks: Can you outwit the Desert Fox? Take control at the turning point of the battle for North Africa in this WWII strategy game. Will you hold the line as the Commonwealth or capture the Suez Canal as the Axis?

Command a grand campaign, making key decisions and controlling the final engagement. In the oppressive heat of the desert, supplies are running low. Do you wait for more, or make a desperate attack now with tired troops? Use mines, ridges, and depressions to your advantage in desert warfare against challenging AI or online opponents. Desert Fox, designed from the ground up for iPhone and iPad, is a thrilling wargame experience for both casual and veteran players.
Forum Thread: Desert Fox: The Battle of El Alamein (by Shenandoah Studios)
---
Enigma Express
iTunes Description
Eight mysterious objects have been stolen from a secret vault belonging to incarcerated criminal mastermind Five Fingers. What are they for? Who took them? And why are they worth killing for?

Team up with sassy super sleuth Hannah Dakota from the award winning Blue Toad Agency on a globetrotting adventure to find the hidden objects and uncover the mystery. All aboard The Enigma Express. Toot toot!
Forum Thread: Enigma Express (By Relentless Software)
---
Ephemerid: A Musical Adventure
iTunes Description
Ephemerid is a musical adventure game about insects, bugs, and rock n' roll. In Ephemerid, you will help a simple mayfly find its destiny through the power of music.

The gameplay, narrative, and music intertwine and build into a complete experience. Lean back, relax and enjoy it as a whole, as you would a favorite album. Ephemerid is a rock fairy tale created especially for your iPad.

Ephemerid includes no in-app purchases.
Forum Thread: Ephemerid: A Musical Adventure (by Matt Meyer)
---
Farting Felix
iTunes Description
Farting Felix is a genre-bending arcade game about a loveable little hero on a big adventure! Join Felix as he runs, jumps and farts on an epic quest to collect the Magic Stardust Balls from across the world! Will he collect them all and have his wish granted by Lord Stardust? Only you can decide!

Farting Felix features challenging, varied gameplay and hours of replay value. Each world offers unique gameplay and challenges to master!
 Thrilling chases, epic aerial battles, perilous maze, mind-twisting puzzles and more!

Complete missions, overcome dangers and unlock exciting new worlds in this addictively fun, insanely silly, genre-bending game!
Forum Thread: Farting Felix – (by Black Sheep Apps)
---
Feeding Time
iTunes Description
Get ready to sink your teeth into Feeding Time, a unique puzzle game sure to satisfy your "tap"-petite for fun!

Game features:

• Frantic puzzle gameplay, lovingly wrapped in a papercraft art style.
• Dozens of hungry animals, mighty power-ups, and colourful stages!
• Unlockable bonus mini-games and exotic new locales.
• Friends-only leaderboard for endless fun and friendly competition.
• No in-app purchases — get the full game upon purchase!
Forum Thread: Feeding Time (by Incubator Games)
---
Great Shark Escape
iTunes Description
Once again the mighty shark finds itself on the end of a fishing line, but not for long! Your goal is to guide the shark through perilous waters and avoid obstacles. Eat as much as possible to regain your energy and keep your speed levels high. Don't look back now, but the boat is chasing you closely, so try avoid it as long as possible! Did you get caught again? Don't worry, break the line and try again. Maybe next time you will set the all-time global high score!

Great Shark Escape is a retro-inspired game with pixel graphics and mobile touch screen controls. Quick gameplay sessions are perfect for mobile devices. Survive as long as you can while escaping your certain fate and try to get the highest score possible.
Forum Thread: Great Shark Escape (By Jonathan Williams)
---
Guild of Glory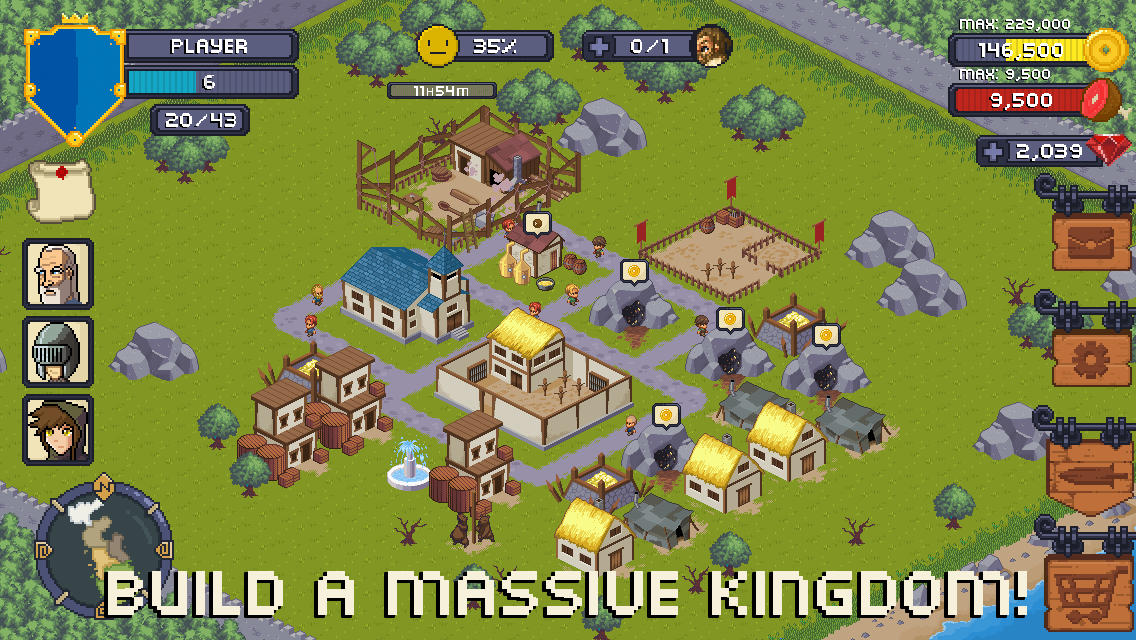 iTunes Description
Do you have what it takes to reclaim the Kingdom and become a legendary leader? Build a thriving city full of fun and adventure! Create attractions for your people by building entertainment like the Dancing Bears, the Circus, Jousting Tourneys, and more! Recruit and Command a POWERFUL ARMY! Make your foes tremble before you with the might of your Knights, the boom of your Cannons, or the hidden blades of your Assassins!

DEFEND your Empire from millions of players around the world! Secure your city by commanding your troops defensive position so you are prepared in times of war! Attack Players from all over the world in your conquest for riches and glory! SUMMON POWERFUL SPELLS and POWERS to rain down fire and lightning on the battlefield or simply blot out the sun with VOLLEYS OF ARROWS! UPGRADE your buildings and units to become the most powerful Kingdom in the world!
Forum Thread: Guild of Glory (by Stockpile Studio)
---
Heli Hell
iTunes Description
GET TO THE CHOPPAAAAAA!

More powerful than ever, the enemy has holed up on the Island of Vylleña. And now it's up to you to track him down and destroy all hostile activity. An increasingly powerful arsenal of weapons is available for blazing a path through the enemy lines.

SHOW NO MERCY!

Heli Hell offers a modern take on the vertical shoot'em up genre. Both video arcade machine buffs and fans of action and shooting games will definitely be hooked.
Forum Thread: Heli Hell (by Bulkypix)
---
Hopeless: Football Cup
iTunes Description
It's time for the FOOTBALL CUP!
Some unlucky blobs find themselves in the middle of the field, trying to defend themselves against angry football fans. Will they survive the Hopeless trip to the Football Cup?

Tap the screen to hit the incoming footballs. React quickly but be careful not to hit your friends.
Don't miss too many balls or it's Game Over for the blobs!
Forum Thread: Hopeless: Football Cup (by Upopa)
---
Jellies!
iTunes Description
A handcrafted game about catching jellies – with bombs, clocks and electroshock.

Join Bob the Fisherman as he traverses the high seas, navigates through arctic glaciers and plunges beyond the ocean depths as he embarks on a heroic quest to find his fingers from the wicked jellies that have bitten them off!

The goal is simple: catch as many Jellies as possible in 60 seconds to get your fingers back! Stockpile Jellies to earn power-ups to boost your score and time!
Forum Thread: Jellies! (by Aleksei Kalinin)
---
Major Magnet: Arcade
iTunes Description
It's time to save the world once again with just a Tap and a Swipe, Arcade-style!

Major Magnet is back in the FREE follow-up to the ◆◆EDITOR'S CHOICE◆◆ award-winning original Major Magnet!

• Addictive, Physics-based Gameplay Re-Vamped with an Arcade Twist!!
• 75 All-New Stages Across 3 Unique Worlds
• Connect to Facebook to Share Items and Compare Scores with your Friends
• Rich Hand-Animated Graphics
• Classic Arcade Soundtrack
• Try your Hand at the Dynamically Updating Challenge Level!
Forum Thread: Major Magnet: Arcade (by PagodaWest Games)
---
Manuganu 2
iTunes Description
Manuganu is back with lots of action and brand new features for new adventures. Help him in his quest to rescue his best friend. 40 unequally designed levels. Beat 4 Epic Bosses and complete the saga. Collect all the items to win extra awards. Follow alternative paths to collect the three stars and gain "Game Center" achievements. To run away from enemies and dodge the obstacles use the halt feature. In Manuganu timing is everything.

In this release, Manuganu, has fly and swim features, which can easily be controlled with a single touch and it will be more challenging than ever with the improved climb feature. Completely 3D character and environment design. Environments prepared with different colors and lights will get you into the game.
Forum Thread: Manuganu 2 (by Alper Sarikaya)
---
Master of Craft
iTunes Description
Master of Craft (MoC) is a brand new SNRPG, fully rendered in 3D graphics with a unique economy! Craft, produce, and operate the market to manage your very own town. Beautiful, Detailed, and Clean 3D Graphics – Enjoy the beautiful and clean 3D graphics that allow detailed look of the town, as well as the heroes walking about your town! Unique System of Economy – Set your market prices to your liking! Sacrifice your prices to sell more frequently, or set the price just right according to the market to score that jackpot of a sale!

Craft Your Own Special Gear – Build and craft up to 270 unique special gears, which will become the brave souls that march into battle for you! These gears can be enhanced to increase the capabilities of your team of warriors! Play with Friends – Lacking that last bit of materials to craft that legendary weapon? Why not ask your friends for help? Request and send trade materials to help each other. Not only can your friends send you materials, they can also help you in battles! Simple, Intuitive Controls – The buildings are already there so you can to focus on the production and sales part of the game! Skills and gold are the only things that require your active taps during the battle, allowing for a stress-free and fun experience!
Forum Thread: Master of Craft (by IDEABOXGAMES)
---
Monsters Ate My Birthday Cake
iTunes Description
Warning: This game is crammed full of monsters, cake, amazing powers, puzzly bits, epic adventure, witty repartee, secret paths, unlockable characters, silly hats and a wiener dog. Use caution if you are allergic to fun or overly sensitive to cake-related pathos.

ADVENTURE… EXCLAMATION POINT!
As so many of these things do, it all begins on a magical island. In this case, Gogapoe Island, a place populated by both humans and monsters. What starts out as a mission to get back Niko's birthday cake becomes a quest for the fate of Gogapoe itself. But, ya know, cake is still super important, too!

MONSTER MASH-UP!
Oodles of friendly monsters will join Niko's quest and use their kooky powers to demolish obstacles and humiliate enemies. Hordes of evil monsters will cause mayhem and generally be jerkfaces, but that's nothing you can't fix with headbutts, frost breath, stink clouds and rainbow barf.
Forum Thread: Monsters Ate My Birthday Cake (by Cartoon Network)
---
Monsu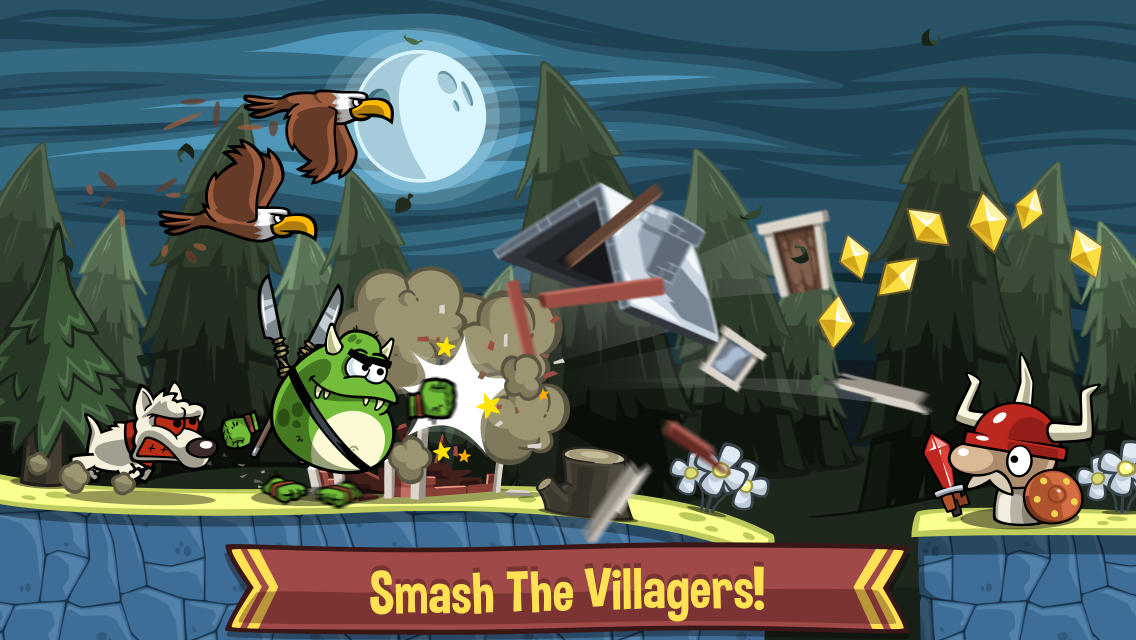 iTunes Description
Bash, Smash and Crash your way through an action-packed mystical journey, as Monsu attacks angry thieving villagers, in this collectible card-based platformer.

Guide Monsu through endless battles and killer obstacles in Eerie caves, the Dark Forest, a Scary cemetery, Imposing castle and Hostile villages.

Collect and crack open mysterious Stone-Plates to reveal characters, power-ups and weapons that help destroy every villager in Monsu's path. Collect the right combo and watch the villagers fall!
Forum Thread: Monsu (by Boomlagoon)
---
Monty Python's The Ministry of Silly Walks
iTunes Description
Unleash your silly walk across London dodging dangerous obstacles and collecting gold coins in this stupendously additive survival game.

Monty Python invites you to join that British bastion of eccentric loco-motion – The Ministry of Silly Walks

Your assignment as a member of this venerable organisation is to showcase your increasingly frantic promenading as far as you possibly can.

As you and your stiff upper lip travel through the streets of London take care to avoid obstacles and pesky pigeons. Bank coins and collect power ups to help take your walk to new heights of silliness.
Forum Thread: Monty Python's The Ministry of Silly Walks (by Boondoggle Studios)
---
No Brakes
iTunes Description
No Brakes is a minimalist racing game with one objective: Go fast.

– One track, pure racing; nothing else.
– Simple controls allow finger-tip precision.
– Play again quickly.
– No "right" direction, go any way you like.
– Minimalist design to let you focus on racing.
– NO TOP SPEED.
– Easily share a screenshot of your top speed on Twitter.
– Save and share your progress on Game Center.

The speed is limited only by your racing line. What's your top speed? No Brakes. Get in the Zone.
Forum Thread: No Brakes (by Niclas Aberg)
---
Oh
iTunes Description
Oh is a fast-paced, stress-inducing action game in the same vein as Super Hexagon and Wave Wave. Come into this sick dance club and have some fun!
Forum Thread: Oh (by James Marion)
---
Oscura Second Shadow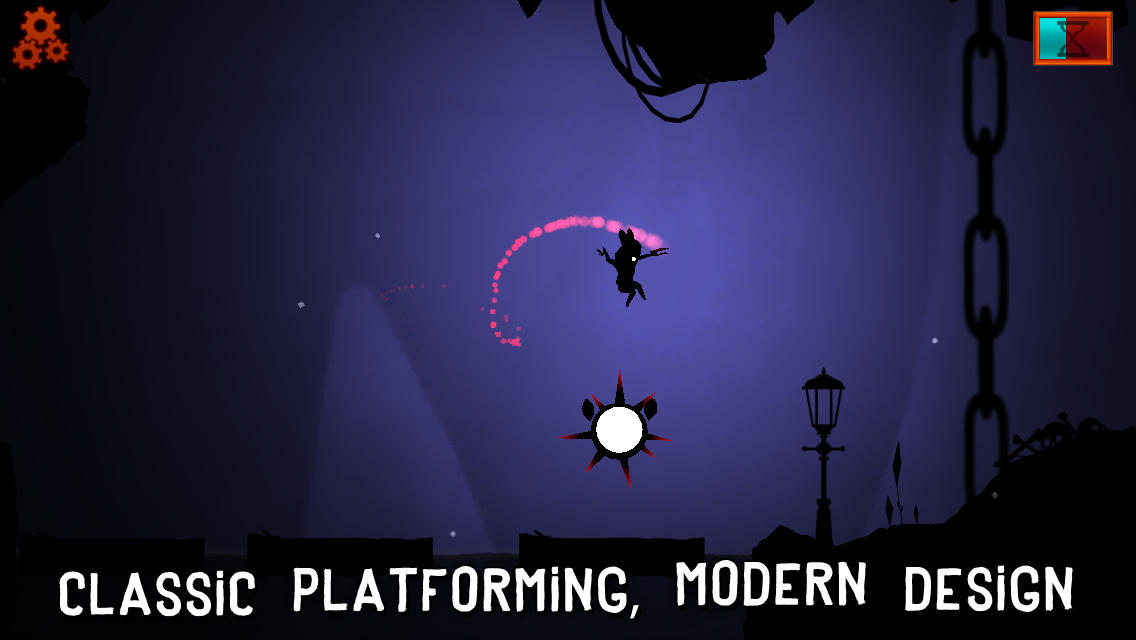 iTunes Description
Classic platforming meets modern design in a game built and optimised for touch controls.

The Driftlands are a gothic and frightening place at the best of times….And this is not the best of times. The Aurora stone has been stolen from the great Lighthouse by an unknown and shadowy creature. Without its light, the Driftlands will be destroyed.

Enter Oscura our highly unlikely hero. He is the keeper of the lighthouse, and possesses a mysterious eternally glowing hand. Oscura must travel the lands and gather the shards to restore the Aurora stone – before it is too late and darkness befalls on the whole universe.
Forum Thread: Oscura Second Shadow (by Surprise Attack Games)
---
Out Run Epic
iTunes Description
It's time to welcome a new app to the epic realm of awesomeness! Out Run Epic is the RUNNING GAME filled with endless running and an insatiable need for speed! Are you ready for this TEMPLE OF RUNNING GAMES!

Imagine this: you're sitting in the beautiful temple of your boyfriend or girlfriend's home. Just when you go in for the endless kiss that you've been waiting for, an angry parent walks in the door! Boom!! AKA… the king or queen of the castle!! This romantic temple has just turned into an endless nightmare.

Your main goal is to escape now and the only way to do that is by running for your life! So what do you do? Do you use a little magic and hope that a nicer parent pops up? Do you run through the back door and hope they don't chase behind you? Or do you jump through the window and run as fast as you can through the endless streets? Boom!! That's it!!
Forum Thread: Out Run Epic – (by Development Innovations)
---
Paperama
iTunes Description
Enter a beautiful Origami world and bring it to life!

**Introducing a new and unique puzzle adventure**

– Fold the paper sheets to create origami figures
– work as accurate as possible to fit the form
– Don't use too many folds!

-> Enjoy how a wonderful origami world comes to life
Forum Thread: Paperama (by FDG Entertainment)
---
Point Blank Adventures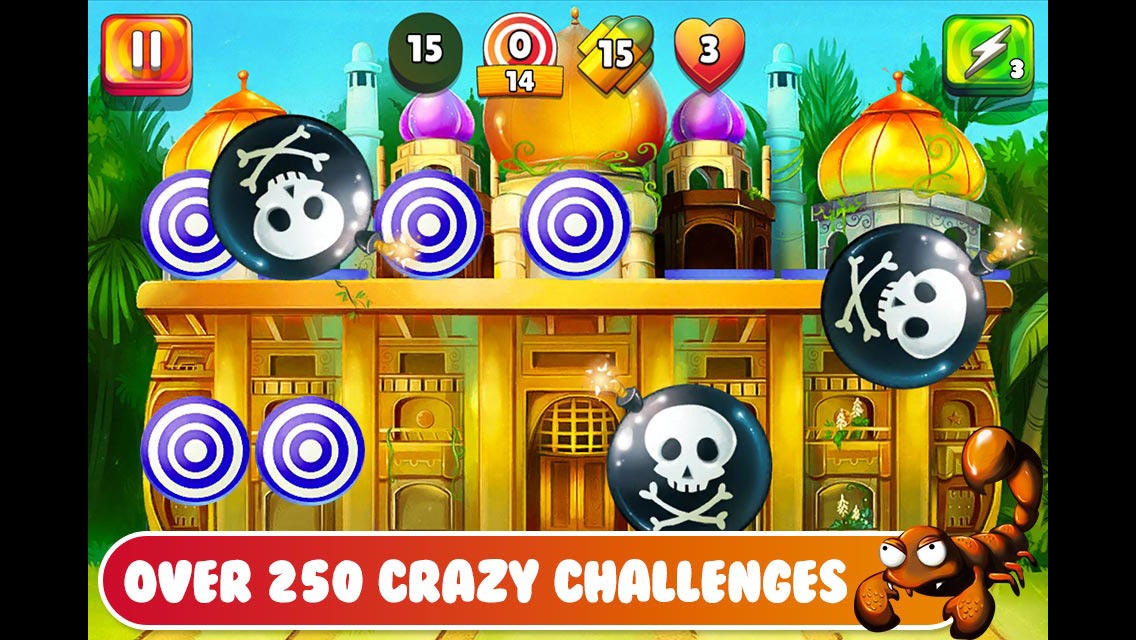 iTunes Description
Stay cool and keep that finger pumping! Quickfire fun awaits your itchy trigger finger in screwball shooter "Point Blank Adventures"!

Don't miss a shot, or it could be the last one you ever take! Embark on a fun-stuffed quest with Dr. Don and Dr. Dan through astounding worlds in search of hidden treasures. Only your pinpoint shooting will get you through!

Originally an arcade light gun smash, Point Blank hit PlayStation in 1998 then Nintendo DS in 2006. To date, the light-hearted target shooter has sold more than half a million copies worldwide.

Designed from the ground up for mobile devices, "Point Blank Adventures" is a brand new free-to-play, fun-packed instalment in the much loved series.
Forum Thread: Point Blank Adventures – (by BANDAI NAMCO Games Europe)
---
Puzzle Tale
iTunes Description
Wanderer, design your own kingdom in the most peaceful way!
Use the power of Match, not a Hatchet in this compelling game blend of SIMULATION and MATCH 3. You'll get lands jam-packed with resources – pick them up, build all over and make the kingdom thrive!

Dive headfirst into a warm cosy atmosphere of Puzzle Tale!
Forum Thread: Puzzle Tale – (by Renatus Media)
---
Release
iTunes Description
Have you ever played a game that you just can't put down? A game that makes you say, "Just one more round and I'll have it!" over and over again? Welcome back! Release is just that game. From the second you pick it up you won't be able to put it down! You'll be playing round after round trying to edge into that high score spot. Can you reach it? Just one more round.

Release is an arcade shooter like you've never seen before. Hold off the hordes of unique and challenging enemies as they swoop in to destroy you. Collect power-ups to help you on the road to victory. Winning only takes one thing, just wait…. and RELEASE! Bright vivid colors matched with a retro theme will give you the feel of an arcade game with a modern edge. We've worked hard to bring the AppStore something new. This is it. Don't miss your chance to be part of an original experience.
Forum Thread: Release – (by Gimo Games)
---
Retroner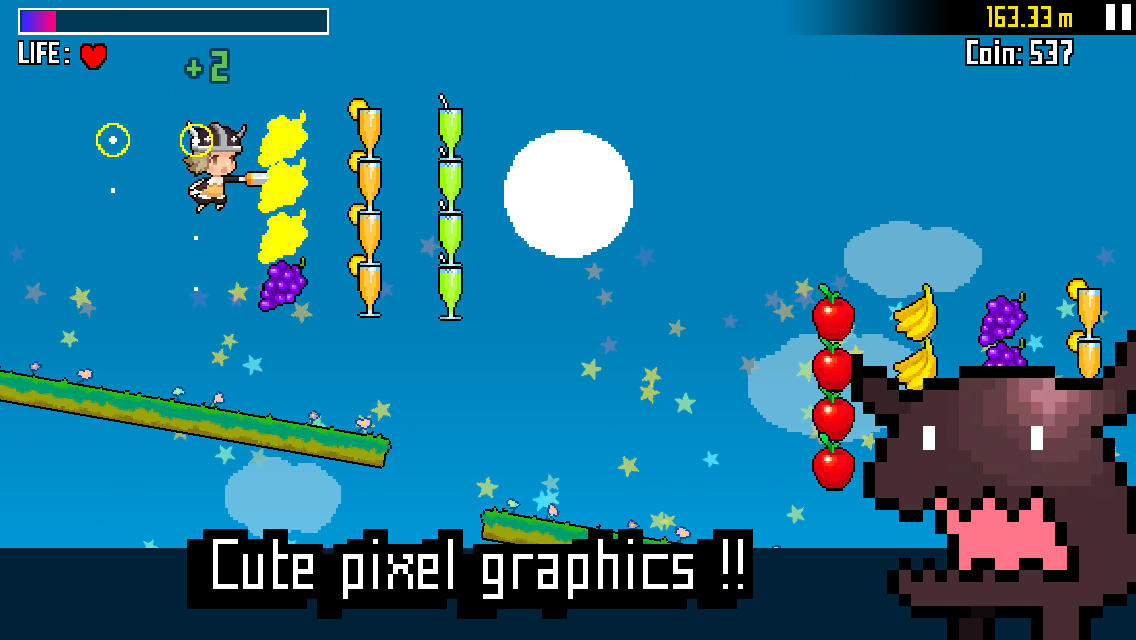 iTunes Description
Platform game genre

[How to play the game;
Jump by tapping the screen at the same time as the attack.

Ride the world of retro, with exiting 8-bit music.
Forum Thread: Retroner' by Rosswet Mobile [Universal]
---
The Rhythm of Fighters
iTunes Description
"THE RHYTHM OF FIGHTERS" features tons of fan-favorite tracks from many SNK's traditional game series such as "THE KING OF FIGHTERS", "FATAL FURY", "SAMURAI SHODOWN", "ART OF FIGHTING", and "METAL SLUG", but also special arrangements of classics especially made for this game by their original composers. Moreover, "THE RHYTHM OF FIGHTERS" will be updated regularly with more and more nostalgic tracks!

Play to the rhythm of the music to make your character unleash fan-favorite moves and combos on the opponent! Take advantage of the "Rhythm Battle System" for astronomical scores! Let's enjoy the ultimate blend of rhythm & fighting game genres for a unique game!
Forum Thread: THE RHYTHM OF FIGHTERS (By SNK PLAYMORE)
---
Risk Ranch
iTunes Description
Commodity Carnival Presents: RISK RANCH

Welcome to the first and most exciting agriculture based learning application for children of all ages! Risk Ranch is a highly addictive, single-player game with engaging, real-life content, challenging you to take on the role of a modern day farmer and bring your steer to market. Avoid risks, allocate your coins wisely and purchase Futures to protect your investment…It's up to you to safely raise your steer and make a profit in a totally new world! As you progress throughout the game, you'll have a chance to play through all four seasons while learning about the real-time risks that affect the value of your steer.
Forum Thread: Risk Ranch – (by Arsenal Media)
---
River Raid
iTunes Description
What's unique about this remake of the Atari 2600 River Raid?!

1. We used original maps of river raid for creating them! We will add 60 maps on each update!

2. The game is totally free!
The player has 3 lives to play. In the game over menu, there is an option that players could continue the game by watching a video ad!

3. This is the exact remake of River Raid!
We tried to make the exact remake of this fantastic game with its marvelous atmosphere in every possible aspects of the original game (sounds, graphics, gameplay, scoring, etc.) and added few touches here and there, like adding Game Center for online scores.
Forum Thread: River Raid – (by Morteza Rajabi)
---
The Sonnets: Confounded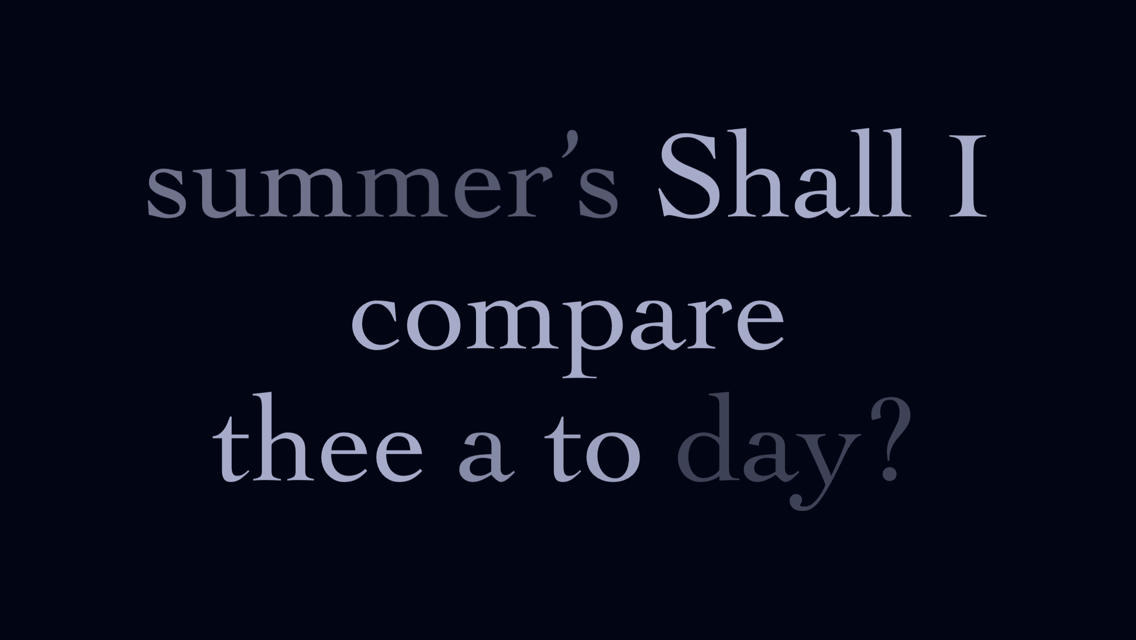 iTunes Description
A game based on the text of William Shakespeare's Sonnets.

GAMEPLAY:
– The words of each line appear correctly ordered in time, but scrambled in space.
– Touch the words in the proper order: your reward is the next line.
– If you touch a word wrongly, the line repeats.
– Three mistakes, and you need to start again.
– Shake to abandon the game and return to the main menu.
Forum Thread: The Sonnets: Confounded – (by Christopher Gross)
---
Spaceman Steve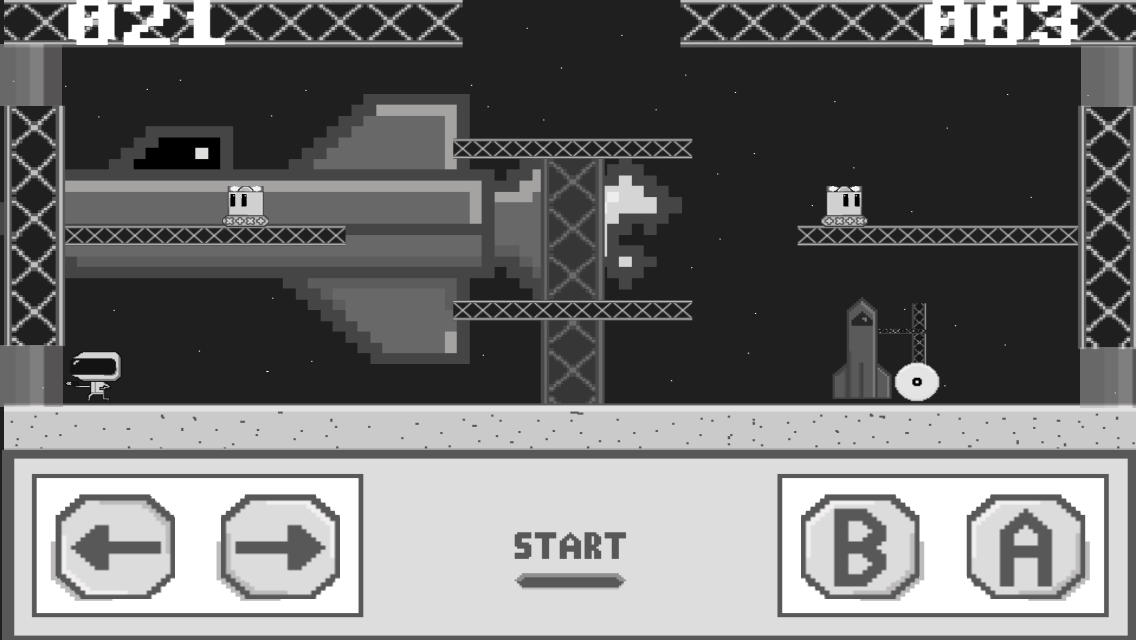 iTunes Description
Evil Robots are attacking, it is up to Spaceman Steve to save the day!!!!

Spaceman Steve features fast-paced, arcade style gameplay. Try to collect as many discs as you can while fending off the evil robots.

Featuring:
– Game Center leaderboards (including boards for some fun stats)
– Three unique levels with secrets built in
– Quick, fun gameplay that is easy to pick up and play
Forum Thread: Spaceman Steve (by Sheb)
---
Square Siege
iTunes Description
Crush squares into walls before they fill up the screen and smother you. Fire squares are deadly, grey squares multiply and ice squares can be helpful. Surviving is important, but getting a high score is the goal of the game.

This is a game that requires skills and strategic decision making.
Forum Thread: Square Siege (by Diego Cathalifaud)
---
Storm Casters
iTunes Description
Lost and alone after escaping from your burning village, you find yourself at the entrance to an ancient and forgotten dungeon. With no way back, your adventure begins here as you uncover the power of the Storm Casters and conquer the mysteries below!

Storm Casters is an action-packed dungeon adventure game from the makers of Mega Jump and Mega Run! Find and collect rare Battle Cards to discover new spells, blast enemies with explosive elemental powers, and evolve your character to become a mighty Storm Caster!
Forum Thread: Storm Casters (by Get Set Games)
---
Stronghold 3: The Campaigns
iTunes Description
Play as a feudal lord in the world's most amazing castle-construction set.

Since first launching in 2001, Stronghold, 'the ultimate castle building game series,' has sold over 3 million copies, making it one of the most popular games in its genre.

Stronghold 3: The Campaigns is unique cross between a city builder and real-time strategy game (RTS). The key to the game is the castle — designing it, managing it and defending it. Each of these elements are crucial in Stronghold and you will need to consider all of them to become a true ruler.
Forum Thread: Stronghold 3: The Campaigns (by Digital Tribe)
---
Super Footbag – Gold
iTunes Description
Are you tubular? Do you love retro 8 bit NES classics? Do you have what it takes to be the 2014 footbag world champion? Then try the Super Footbag!

This radical game has the gnarliest footbag moves! Pull them off with great timing and a simple tap mechanic. Depending when you tap and where the ball is, you can pull off a fresh outside kick, an awesome head nod, or mondo inside kick. Keep the hacky sack in the air the longest to win!

Compete with others worldwide to be the best at footbag! Leader boards and achievements available. You can do it!
Forum Thread: Super Footbag – Gold (by Scott Adelman Apps)
---
Super Pixelander
iTunes Description
TLDR: DODGE COLLECT and REPEAT!

An addictive twist to the classic lunar lander formula, pilot your lander to fame and riches by collecting precious space gems (because gems in space are obviously more precious) while surviving the dangerous asteroid belt filled with alien attacks and molten lava!

– hyper addictive "one more try" style game
– dodge and shoot! fight back with your awesome blaster engine that shoots..uh blasters?
– easy to control but the game is anything but easy!
– tons of weapons and hats to unlock, because things
– the best things in life are free, and free this game is
Forum Thread: Super Pixelander (by Sunny Tam)
---
Supernauts
iTunes Description
Supernauts is a social building game based on a fantastic foundation of fun! Join thousands of other players in contests to rebuild Earth, solve puzzles and get creative, all within a highly social multiplayer environment.

Shape your Turf block by block using easy to master touchscreen controls. Be the hottest in the Supernauts Universe, chill with other players, chat live and play with friends to complete challenging rescue missions back on flooded Earth!
Forum Thread: Supernauts (by Grand Cru)
---
Swipe Quest
iTunes Description
Swipe Quest is a video game where grid puzzle concept meets random generation of adventures, epic storyline and RPG mechanics.

Swipe to control your hero in the fantasy world.
When two tiles of the same type touch,
they merge into one with higher value!
Fight with monsters, get treasures, be the mighty hero!
Forum Thread: Swipe Quest (by Evil Indie Games)
---
Tanks vs Aliens
iTunes Description
Blast your way through the hordes of alien ships! The invasion of the extraterrestrial Zionix fleet has just started, and it's your job to stop them! The invaders have no mercy for humans, so shoot down everything in sight. Save the world with your tank armed to the teeth with a variety of deadly weapons!

Upgrade your tanks and defeat alien metal monsters in this highly explosive shoot'em up game!
Forum Thread: Tanks vs Aliens (by Red Prawn Games)
---
Warbot Assault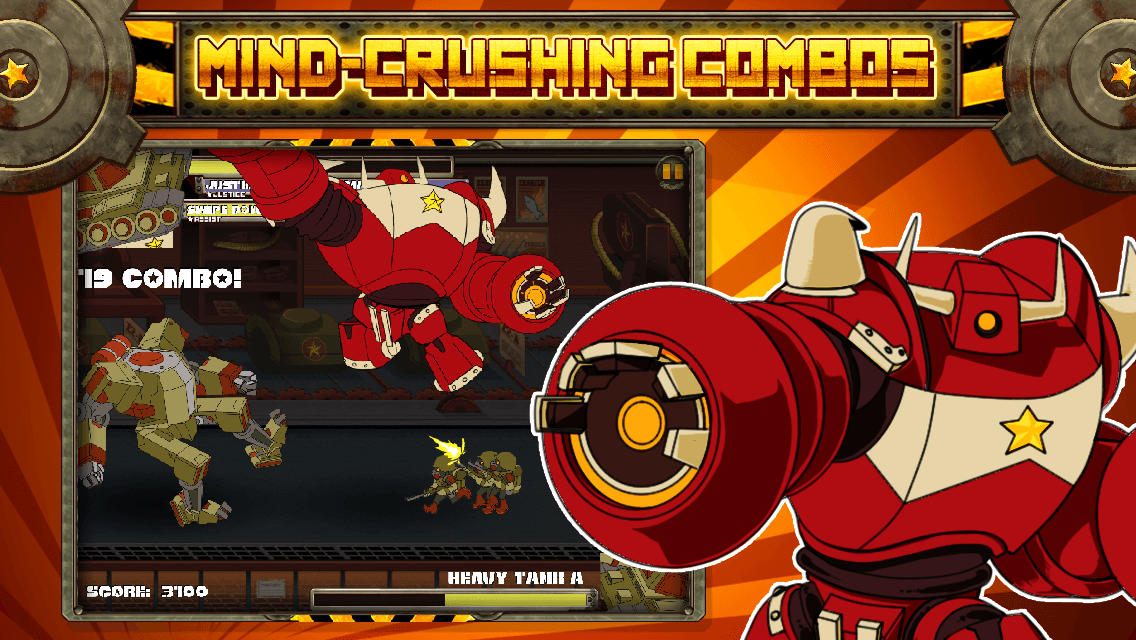 iTunes Description
Command a mighty Warbot as you represent your country in a futuristic cold war!

Experience intense beat em' up action in this FREE FAST PACED ARCADE GAME!

Warbot Assault is a fast-paced arcade fighter where you fight against other players' mechs as you climb the leaderboards. As you rank up, upgrade your mech with bigger and better weapons and armor and boost your base's defenses.
Forum Thread: Warbot Assault (by Kongregate)
---
World of Tanks Blitz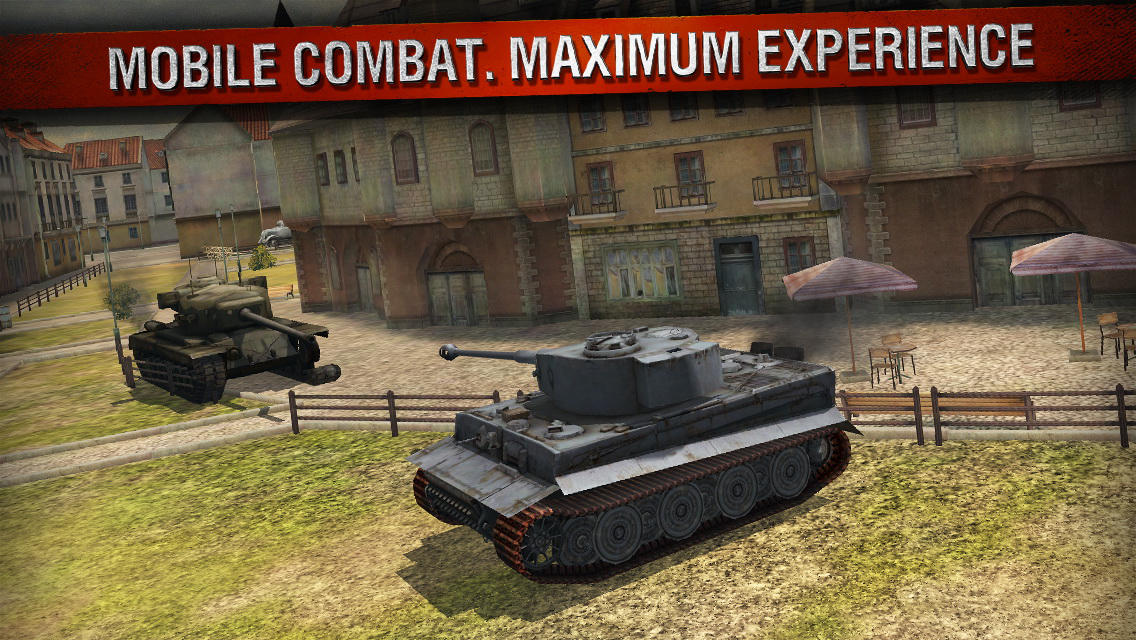 iTunes Description
World of Tanks goes mobile! World of Tanks Blitz is a free-to-play mobile MMO action game developed by Wargaming, the award-winning online game developer and publisher of World of Tanks, the smash PC hit now with over 80 million players worldwide!

Drawing inspiration from the PC version, World of Tanks Blitz is built specifically for optimal online mobile gameplay and is currently available on your iOS device. With an impressive roster of over 90 massive tanks, stunning graphics, and intuitive touch-screen controls, World of Tanks Blitz makes it easy to jump into short, action-packed 7vs7 tank battles no matter where you are!

A truly free-to-play game. No timers, energy bars, fuel—play as much as you want and whenever you want.
Forum Thread: World of Tanks Blitz By Wargaming.net