It's Wednesday night here in the US which means another batch of new iOS games have just hit the App Store. The long-awaited Godfire: Rise of Prometheus is finally upon us, and it should satisfy those looking for Greek Mythology-based action and gorgeous visuals. Besides that heavy hitter, there's also a pretty extensive list of other cool stuff releasing tonight, so be sure to give the list below a good, long look and sound off in the comments with what you're picking up.
---
Angry Henry And The Escape From The Helicopter Lords: Part 17: The Re-Reckoning
iTunes Description
Angry Henry is BACK, and he is STILL ANGRY, because HELICOPTERS STILL EXIST! Our hero must escape the Helicopter Lords once and for all, armed with nothing more than his signature scream, his wits and wisdom, and his arsenal of powerful guns supplied with infinite ammunition.
Forum Thread: Angry Henry And The Escape From The Helicopter Lords: Part 17: The Re-Reckoning
---
Are You a Dodo?
iTunes Description
Do you have the lightning-fast synapses of a chimp or the intellect of a sea cucumber? Find out in Professor Dodo's new game show: Are You A Dodo?

From the brains behind Pixel People comes nine frantic mini-games that'll test your logic, dexterity, and memory. How will your brain measure up against Professor Dodo's menagerie of cranially challenged critters? Let the games begin!
Forum Thread: Are You A Dodo? (by Chillingo)
---
Bubble Fish Party
iTunes Description
Bubble Fish Party is a family party brawler in which four players take control of wacky blowfish and have just one goal: To pierce their opponents by knocking them against spikes around an aquarium arena and collect the points.

The game features two unusual power-ups which can change the course of the game: A bomb that unleashes a powerful push wave, and spikes that grow on the losing player's fish, eliminating other fish on contact.

Bubble Fish Party makes the most of its wacky feel, fast gameplay, and local multiplayer mechanics: play on one device and enjoy together.
Forum Thread: Bubble Fish Party (by Bulkypix)
---
Crash Dive
iTunes Description
Take command of a U-boat prowling the Atlantic in search of enemy convoys to sink. Sneak past the escorts and torpedo the transports. Or surface and use your deck gun in a night attack.
When the escorts come after you, drop decoys and sneak away before they can crush you with their depth charges.
Forum Thread: Crash Dive (by Panic Ensues Software)
---
Crumpets
iTunes Description
Find Li'l one, Granny and all the family in four fun and colorful mini-games.

BROKEN FAMILY – Caprice and Li'l one need to rearrange the family photos in this sliding block puzzle game. But watch out for Ohoh and her annoying habit of rotating the picture.

THE SKY'S THE LIMIT – Ditzy and Li'l one stack all sorts of objects to build a tower high enough to reach the clouds. A word of warning: keep your tower balanced if you don't want it to come crashing down.

THIS FAMILY SUCKS – Li'l one is fed up with his countless brothers and sisters, so he decides to seek refuge in the attic and take out his frustrations on the models representing the different members of his family. Watch out for Bother and Blister, who have snuck into the attic with some firecrackers. If Li'l one hits one, it's fireworks for sure.

COME GIVE GRANNY A KISS – You can always count on Granny and her good ideas. She's playing concentration with the family photos, but watch out, because if she turns over Uncle Hurry and Aunt Harriet, it's game over.
Forum Thread: Crumpets – (By Bulkypix)
---
Dungeon Gems
iTunes Description
Join players from all around the world in a quest to defeat the dragons!
Experience thrilling, fast-paced puzzle gameplay with strategic RPG-style party management.

EASY TO LEARN – HARD TO MASTER
» Drag your finger over elemental runes to link them and trigger your heroes' attacks.
» Link like-coloured runes to launch focussed attacks or…
» Link differently-coloured runes to unleash devastating multi-element attacks, but beware: These will cost you precious Action Points.
Forum Thread: Dungeon Gems (by Gameloft)
---
DUNGEONy
iTunes Description
"DUNGEONy™ is an arcade, puzzle-like dungeon crawler with random roguelike elements."

The game features Perma Death, RPG elements (level up your attack + stamina), Turn-based attacks, Random enemy spawns and loot drops, Multiple themed dungeons, Random 'Special' levels with unique elements, shops, BOMBS! and more.

There are 6 playable characters, each with their own difficulty; over 30 different enemies; and 4 themes of dungeon: The Castle, The Jungle, The Sewers, and The Temple. At the end of 32 levels, you square off against a formidable teleporting boss.

Don't be surprised if you die a lot figuring out what to do; retro games are light on hand-holding, so you'll find little tutorialization here.
Forum Thread: DUNGEONy – (by Korigame)
---
Godfire: Rise of Prometheus
iTunes Description
IT IS A TIME OF LEGENDS…A TIME OF HEROES, GODS AND MYTHICAL CREATURES.

A battle stirs the heavens as titan Prometheus attempts to steal the Godfire Spark – an object of unlimited power, forged in the heavens and jealously guarded by the gods. As the Spark gets lost in the chaos, a race against time begins, with Prometheus facing insurmountable odds, and the fate of mankind resting in the balance.
Forum Thread: Godfire (by Vivid Games)
---
Grub
iTunes Description
In Grub, players are challenged to save Grub's best friend from the bird who captured him all while growing stronger and surviving the dangers and perils of life as a worm. Players squirm through 15 levels and interact and overcome multiple varied obstacles. Each level offers a different kind of challenge, such as eliminating a certain amount of enemies (Hedgehogs or Wolves) or collecting a given number of Apples. Power Ups such as Spikes or Magnet help Grub survive the winding trails of worm life. A survival mode is also available for players looking for just a few minutes of unwinding and relaxing gameplay.
Forum Thread: Grub (by Pixowl)
---
H2FLOW
iTunes Description
Get WET this summer with the newest water physics puzzler! Blast your way through EARTH, ICE, and STEEL as you explore over 50+ exciting levels. Alter water streams using BOMBS, BRICKS, and BARRIERS to save every drop!

Think fast! Solve challenging puzzles in unique and interesting ways. Unlock achievements, awesome power-ups, and cool costumes to help you save the day! Go with the H2FLOW!
Forum Thread: H2FLOW (by Haptix Games)
---
hellcrossing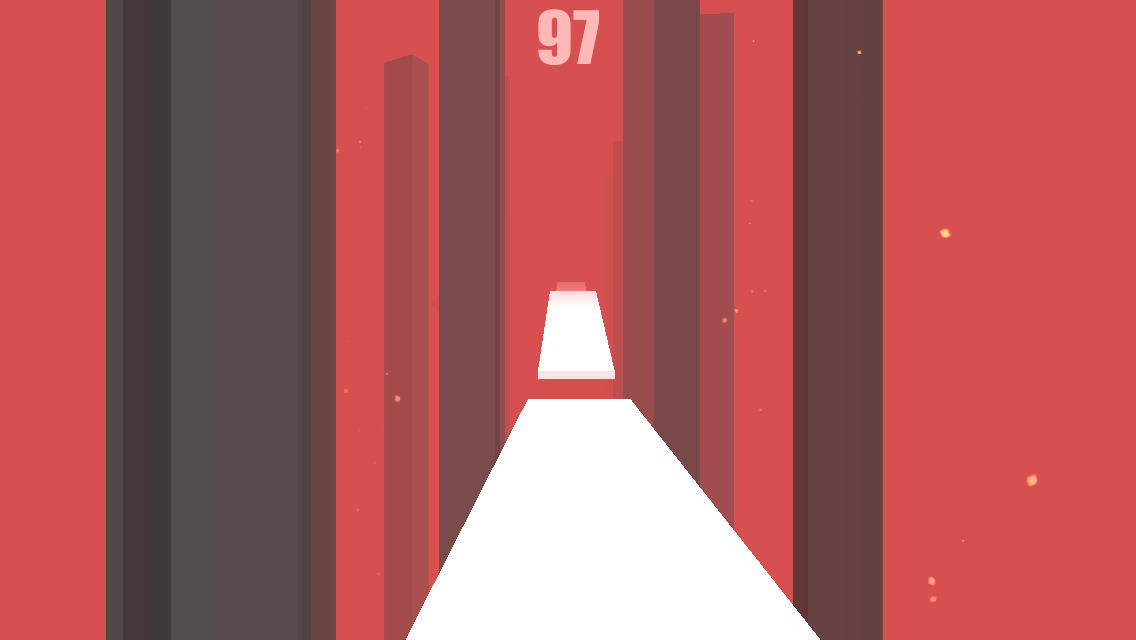 iTunes Description
This is you.
Imagine that you have not been the best person in the real world and that when you die, do not go to heaven, you're going to hell.

But you still have one last chance, you have the option of escape. You must run, jump, dodge and give the best you have to cross the boiler souls.

Cross the hell, this is it

Good Luck!
Forum Thread: hellcrossing (by Martin Ysa)
---
Hometown Story Pocket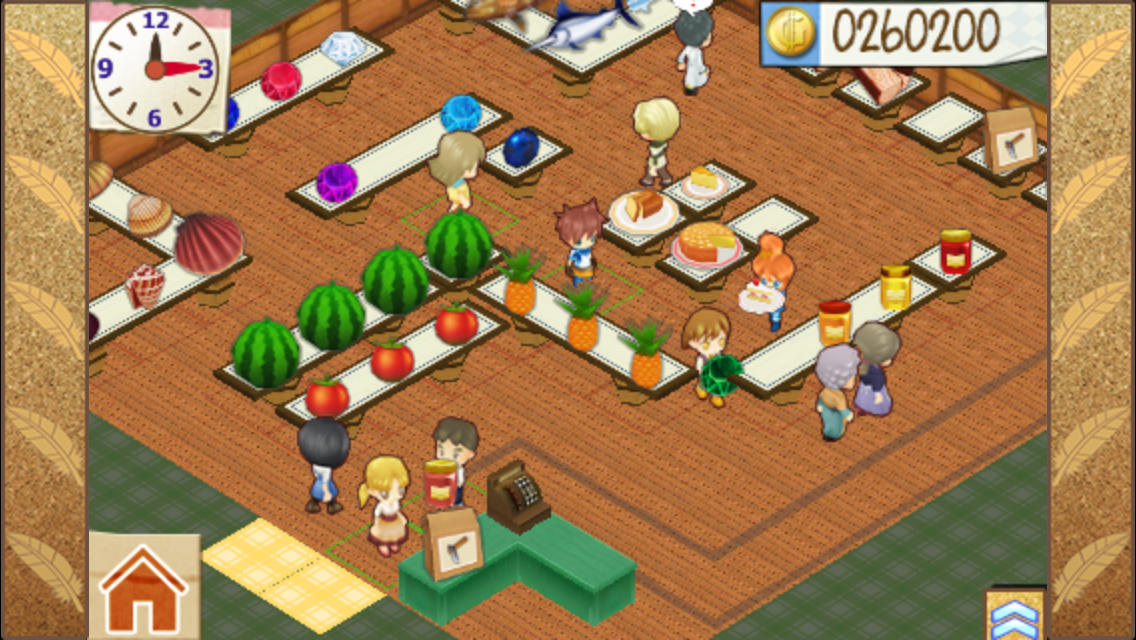 iTunes Description
Take control of your own shop in the iOS version of the 3DS hit, Hometown Story! However, running a successful store is harder than it might look! You'll be constantly on the move, trying to keep all of the customers in your store satisfied, as well as trying to make your daily sales goals! Do you have the Midas touch to make your store a success?
Forum Thread: Hometown Story Pocket [By Natsume Inc.]
---
Just Colors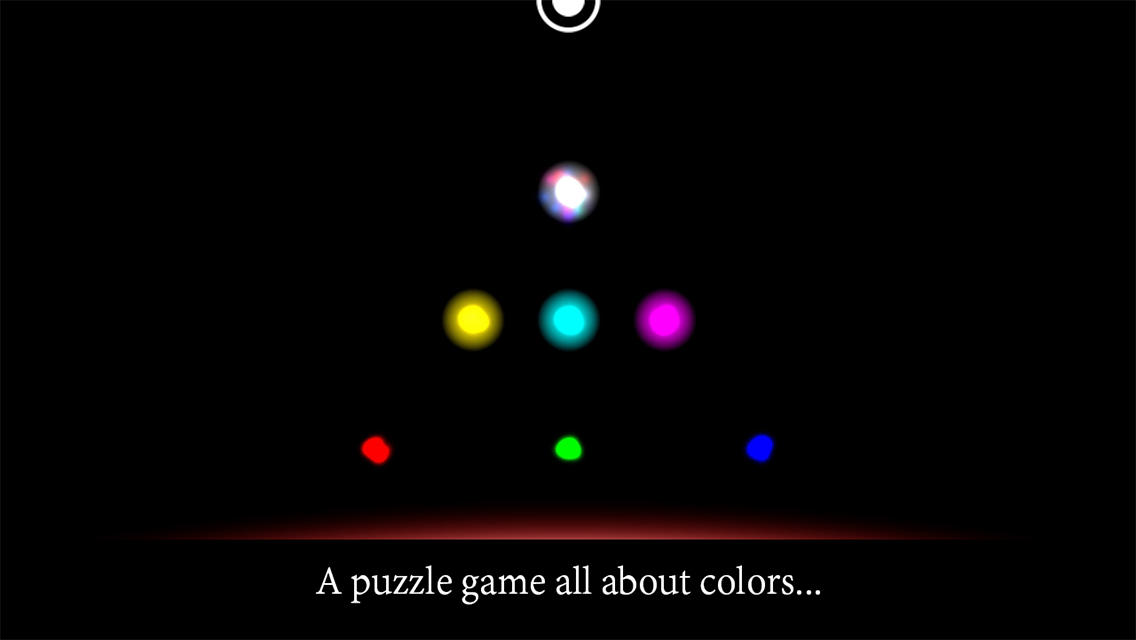 iTunes Description
The premise is simple: Clear all orbs on the screen with just ONE initial tap. But you'll soon find out this is not always as easy or as straightforward as you might expect. Some color orbs interact with each other, while others will repel. Some even have a life of their own and will move around as they please.
Forum Thread: Just Colors (by Cristian Stefanescu)
---
Mucho Party
iTunes Description
Welcome to the Mucho Party! With family, at home, traveling, with friends or even at work, this is the ideal application for two people (or solo) to play one of the 30 multiplayer games on the same screen.

First of all, the game will ask you to take a selfie that will become a clock, tomato, apple, telephone, teapot or lemon avatar! Then a minigame allows you to test your skills in order to balance the games according to different players' levels. Whether you're a kid or a grown-up, an experienced or casual player, everyone can play together and have fun!

The 30 multiplayer games bring together the best of arcade games, each one more original than the last and with great replay value. Try running and car races, zany soccer, ick-ack-ock, and a Breakout-style game, as well as tango, fishing, pretzel sorting and many more surprises!
Forum Thread: Mucho Party (by GlobZ)
---
Overtime Rush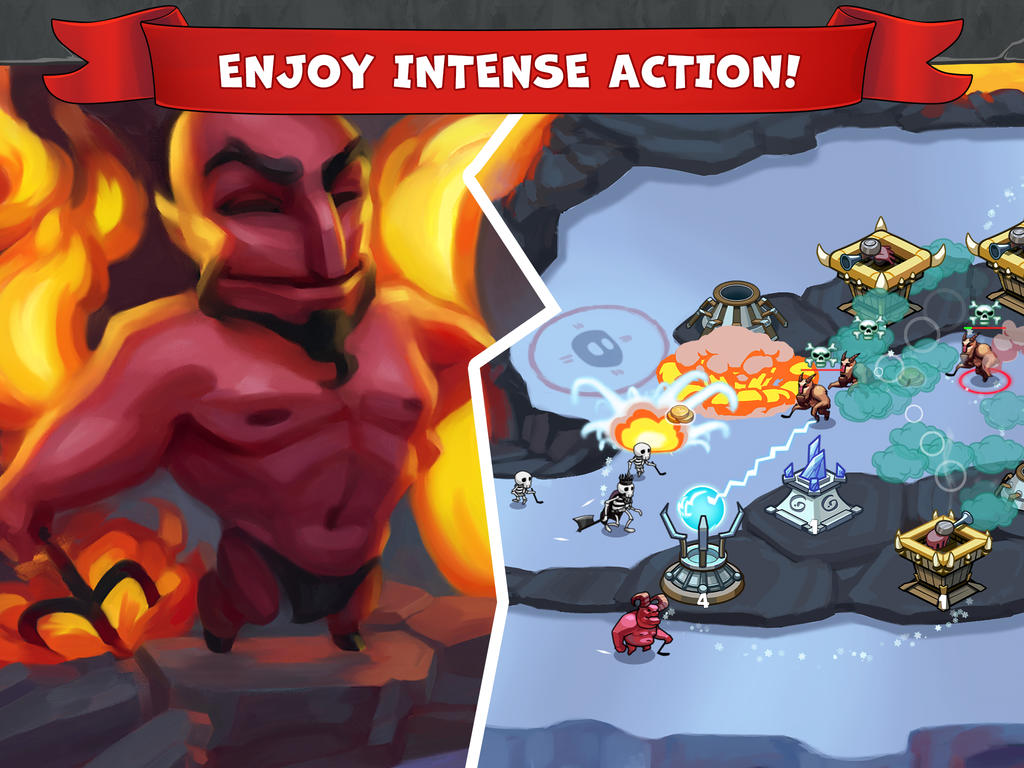 iTunes Description
Introducing: Overtime Rush! Epic strategy game. Destroy monsters, compete with your friends and try to stay on top of the weekly leaderboard. Unlock new levels and spells, raise your rank and get special bonuses.
Forum Thread: Overtime Rush (by iBear)
---
PlunderNauts
iTunes Description
Prepare for war, Captain! The unique combat gameplay in PlunderNauts™ is fast, easy-to-play and explosively fun! Pulverizing pirates with a fully-customizable starship never felt so good!

Did we mention the epic booty?!

The legend of Ironbeard is known throughout the Universe. For centuries, the cyborg pirate Ironbeard pillaged and plundered vast riches from countless galaxies. Now, greedy space pirates wage war across the cosmos, searching for Ironbeard's Treasure.

And you, are a very…greedy…pirate!
Forum Thread: PlunderNauts by Backflip – Epic Space Pirate Ship Battles!
---
Powerpuff Girls: Defenders of Townsville
iTunes Description
Use your arsenal of superpowers to stop Mojo Jojo's latest scheme in this POWERPUFF GIRLS ADVENTURE SHOOTER!

SAVE TOWNSVILLE FROM MOJO JOJO! – Mojo Jojo has blasted the Powerpuff Girls with his Disremember Ray, which makes them forget how to use their superpowers! You'll have to explore the far reaches of Townsville to remember all your powers and take down that evil monkey!

PLAY AS BLOSSOM, BUBBLES AND BUTTERCUP! – You'll start out playing as Buttercup, but you'll need to find and rescue Blossom and Bubbles, since each girl has a unique power that can unlock new areas of the map.

USE POWERS TO UNLOCK NEW AREAS! – Explore four vast levels in a sprawling "Metroidvania" style adventure, gaining new abilities that let you discover secrets in earlier rooms.

BATTLE TONS OF EVIL ROBOTS! – Mojo has unleashed a huge variety of robots with different behaviors, attack patterns and abilities. You'll need all your skills to defeat these mechanical menaces, including four giant boss battles.

Help Blossom, Bubbles and Buttercup save the day in POWERPUFF GIRLS: DEFENDERS OF TOWNSVILLE!
Forum Thread: Powerpuff Girls: Defenders of Townsville (by Turner Broadcasting System)
---
Qvadriga
iTunes Description
Qvadriga is a tactical game of chariot racing in ancient Roman circuses, where you take control of a four horse chariot team. Choose your preferred upgrade combinations and prove your skills at the arena. Select the most cunning actions which your team could perform against the best drivers of the old world: shake reins, whip horses, choose lanes, hold tight while negotiating curves, avoid incoming attacks, block enemies path, lacerate and whip them until achieving victory.

Start an epic campaign from the most modest tracks of the empire corners, assemble a mighty team and build your fame through the provinces until reaching enough wealth to finally open the gates of Rome's greatest competition at the Circus Maximus, where you will be able to enter history and reach favour of gods.
Forum Thread: Qvadriga (by Slitherine)
---
Ready Steady Play
iTunes Description
Ready Steady Play is a Wild West-themed game starring an affable cowboy and his trusty hobby horse. Easy to learn and hard to master, Ready Steady Play expands on the beautifully minimal aesthetic and gameplay of its predecessor, Ready Steady Bang.

As part of an expanding series, the first release introduces three games:

• Shooting Gallery
• Hobby Hurdles
• Coin Shooter

…with more exciting additions to follow.
Forum Thread: Ready Steady Play (by Hover Studio)
---
Rhythm – Colors in Motion
iTunes Description
Beautiful, Elegant and Simple. Perfect words to describe this game! 'Rhythm – Colors in Motion' is an easy game to play, and provides a divine gameplay experience. It consists of simple and colorful visuals, soothing background music and engaging game mechanics. This game is specially optimised for iOS 7, human reflexes and mind.

Balls of various colors will be falling from the top. All you have to do is, make sure you catch the balls with rectangles of the same color as the ball. Yes its really that simple! Touch and swipe across to move the rectangles. There are two game modes available. The game is minimal and will provide you with an artistic experience.
Forum Thread: Rhythm – Colors in Motion (by All in a Days Play)
---
SpeedStar Racers
iTunes Description
SpeedStar Racers is a fast-paced arcade racing game that's simple to play yet fiendishly addictive. Drive your star-fuelled race car in three thrilling championships. Swoop and soar across rollercoaster-like tracks to beat your rivals to the title of SpeedStar legend. Complete challenges to win medals and earn vital upgrades to boost your car's performance. Loop-the-loops, electric traps, crushing stone heads, mighty metal machinery and more stands in your way but keep your nerve and perfect your skills and you might just make it as a SpeedStar Racer.
Forum Thread: SpeedStar Racers (from Suminell Studios)
---
Square Dash
iTunes Description
Square Dash is a game of cooperation. You need to keep your self close to your lifeline to survive. Your lifeline gives you more time to live, and time is necessary to set a higher score.

Staying close to your lifeline is crucial.

It may look easy, but to dodge objects and pickup gems while also having to keep an eye on the time, is a big challenge.
Forum Thread: Square Dash (by Skiproach Studios)
---
Star Traders 4X Empires
iTunes Description
The Star Traders universe expands to epic new proportions in Star Traders 4X Empires in Exile. Take control of humanity's last survivors and rebuild a galaxy-spanning empire in this deeply immersive turn-based strategy game. Take control of your destiny — and the universe — in the most engaging space opera ever seen. With over 1 million players already immersed in the smash-hit Star Traders RPG franchise, the Trese Brothers brings you an expanded universe like no other in the epic sequel, Star Traders 4X Empires in Exile.

Hostile aliens await you at every turn, while political adversaries from within your own worlds attempt to overthrow your expanding galactic empire. You'll need more than just military leadership to grow your dominance across the intricate landscape of Star Traders 4X.

Take control through the strategic use of spies, economics, politics, technology and advanced weaponry in the most engaging, expansive and intense turn-based sci-fi title that the iPhone has ever seen. Rebuild the human civilization from the ashes of interstellar war to become the galaxy's ultimate leader in Star Trader 4X Tactics: Empire in Exile.
Forum Thread: Star Traders 4X Empires – Trese Brothers
---
Tasty Blue
iTunes Description
Eat everything in the ocean!

You play as a tiny goldfish with an insatiable appetite. After being overfed by your owner, you escape into the ocean and begin to eat everything that you encounter. The more you eat, the bigger you get!

In addition to the goldfish, you can also play as a hungry dolphin and a ravenous shark. The dolphin starts off as an overworked aquarium star, forced to jump through flaming hoops for food. He escapes from captivity by eating his way through the aquarium and taking revenge on his trainer. The shark is the final playable character, an artificial fish created by scientists to save Earth's oceans. It uses self-replicating nano technology to consume everything in its path and convert their matter into its own. There's no telling how big this shark will get.
Forum Thread: Tasty Blue (by Dingo Games)
---
Tiny Prehistoric Adventure
iTunes Description
Here's what you are going to live in Tiny Prehistoric Adventure.

Live a great adventure with this point-and-click game that combines simplicity and logic …
Can you manage to pass each level without being trapped? Try and you'll know 🙂

You'll face puzzles of increasing difficulty, but also many surprises in each level … it's up to you to discover them…

Ready to live a Prehistoric adventure?
Let's go!!!
Forum Thread: Tiny Prehistoric Adventure (by Alexandre Minard)
---
UMAI!
iTunes Description
UMAI! is a tasty sushi puzzle game.

Chain sushi together to get combos and a high score – and try to avoid the poisonous ones, they don't taste very good. The rainbow ones, however, are quite delicious.
Forum Thread: UMAI! (by Konstantin Kopka)
---
Uppercup Football
iTunes Description
Tap, kick and score your way into the football history in this free one-touch football game from Motion Twin. Win cups, lots of cups, and beat your opponents into the mud!

UpperCup Football is a frenetic one-touch football game that doesn't even always have a football. Take control of one team and pitch them against the best football talent the world has to offer – you and eleven tiny men will travel from snow-capped Andes to the Moscow Kremlin and beyond as you kick, kick and, uh, kick harder towards the dream of being crowned champions of 2014.
Forum Thread: Uppercup Football (by Motion-Twin)
---
Ventivian Defender – Pixel Steampunk Battles… of DOOM!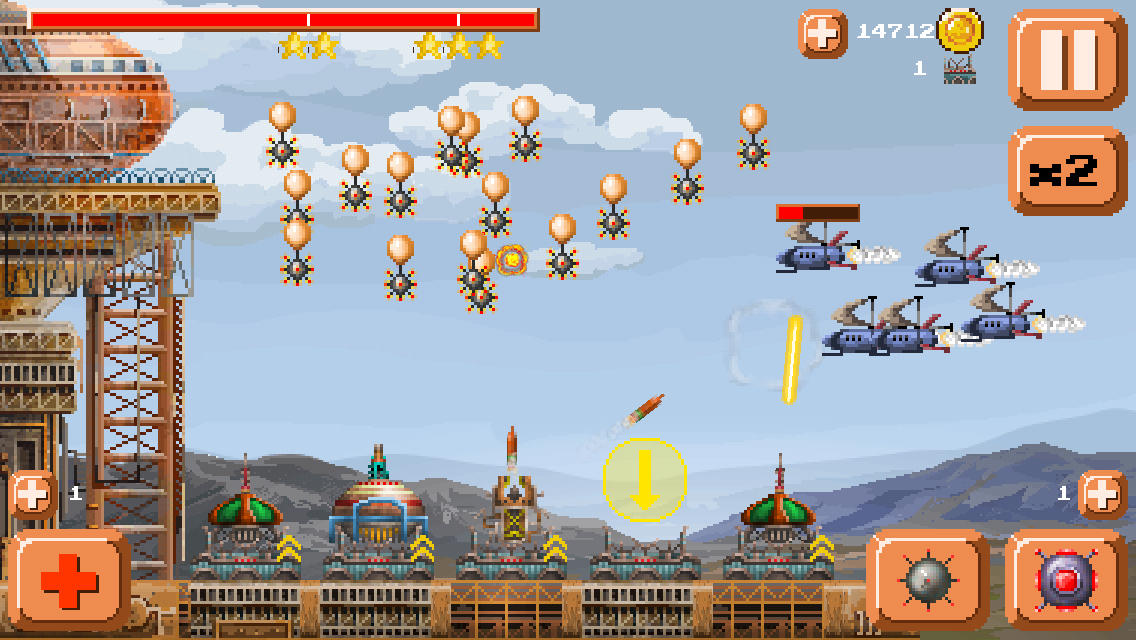 iTunes Description
The forces of Malden have crossed the line. They now invade someone else's homeland, your homeland. Ventivia is under attack, and you are the first line of defense. Take control of one of Ventivia's many defensive control towers and show the Maldenians that Ventivia is not so easily conquered.
Forum Thread: Ventivian Defender – Pixel Steampunk Battles…of Doom! (by DangerMunki)
---
Wings on Fire
iTunes Description
Are you ready to burn your wings? Your mission is simple: Bomb the enemy base!
But do you have what it takes to reach there?
Wings on Fire invites you to an endless challenge you have never seen before!

Wings on Fire brings new aspects to endless runner games by combining role playing elements. Come join to our world and confront the enemy right now!
Forum Thread: Wings on Fire – (by Soner Kara)