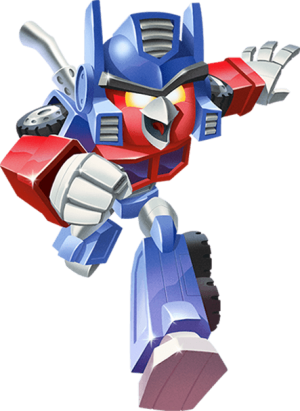 We got some news straight out of the "Sure, why not" department of the TouchArcade command center this morning on Rovio's latest co-branding initiative. Following closely in the footsteps of both Angry Birds Star Wars (Free) and Angry Birds Star Wars II (Free) is Angry Birds Transformers.
Revealed through a vague teaser site, not a whole lot of details are available yet other than the game is "coming soon." Knowing what we know about Angry Birds games though, I'm guessing it'll be available on every platform imaginable.
Additionally, Angry Birds Star Wars launched at 99¢, so it's entirely possible that the Transformers-themed game sees a similar initial price point- like most Angry Birds games. It'll be interesting to see what kind of Transformers flavor Rovio manages to injects in to the Angry Birds formula, but, like all Angry Birds games, I'm sure it'll be fun.