I'd find it to be hard to believe that many people who read TouchArcade don't already have Chair's incredible Infinity Blade II ($6.99), but you can now download it for free. If I were a betting man, I'd put some money on this game popping up as Apple's free app of the week when the App Store features refresh this afternoon.
If for some weird reason you need additional convincing to download this game, you can check out our review. Additionally, if you didn't play the first one and want to get caught up on what's going on in the plot of these games, take a look at our plot guide. Obviously, stop reading before you get to the Infinity Blade II part, as that's going to be spoiler HQ for you.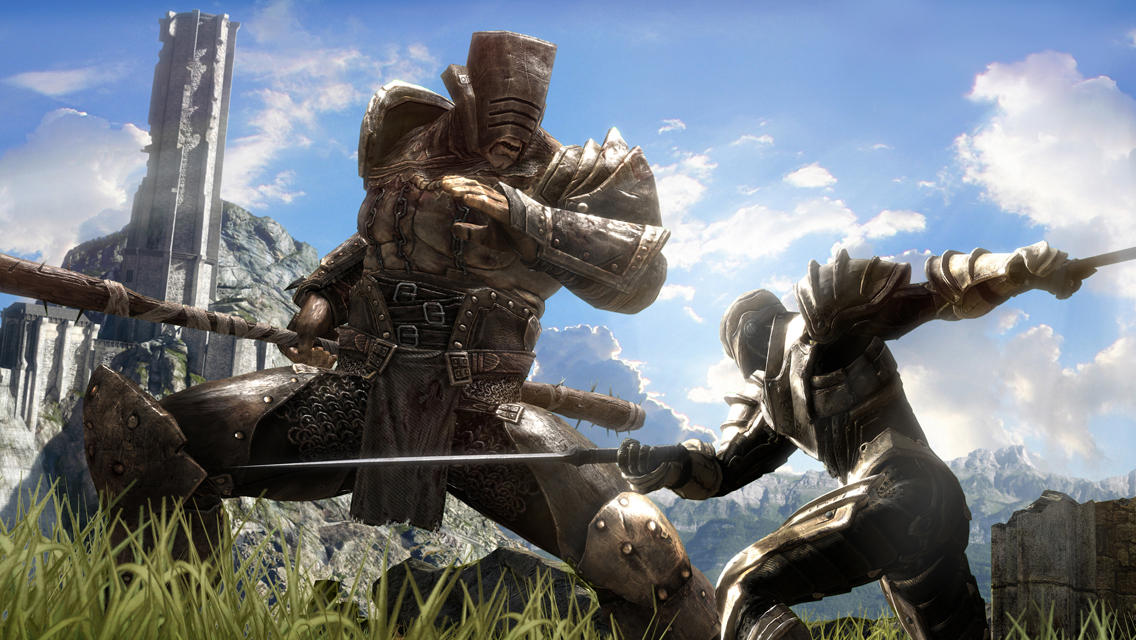 If you've got any vaguely recent iOS device, Infinity Blade II will run great on it. If you've got an older device, it's still worth checking out as you may be surprised by how well the game runs. Chair really did a crazy job optimizing for everything.