If someone had said to me that I would enjoy playing an economical game of micromanagement prior to Game Dev Story I would have laughed. The mere notion of such a thing would be preposterous. Now about ten Kairosoft games later they have become an obsessions. Few companies have managed to make their games instabuys the day they are released.
There isn't that much new to find in World Cruise Story ($5.99), as every new game is more of a tweak to the formula changing some aspects. You have to manage a cruise ship, as your company discover new destinations and improve on the size and facilities of the ship. Most of the time is spent waiting in the early hours of the game where you have to balance expanding with more cabins and items while also researching. Resources are limited, and you can paint yourself fully into the red within the first five minutes if you don't slow down. There is no point building more facilities than you have occupants.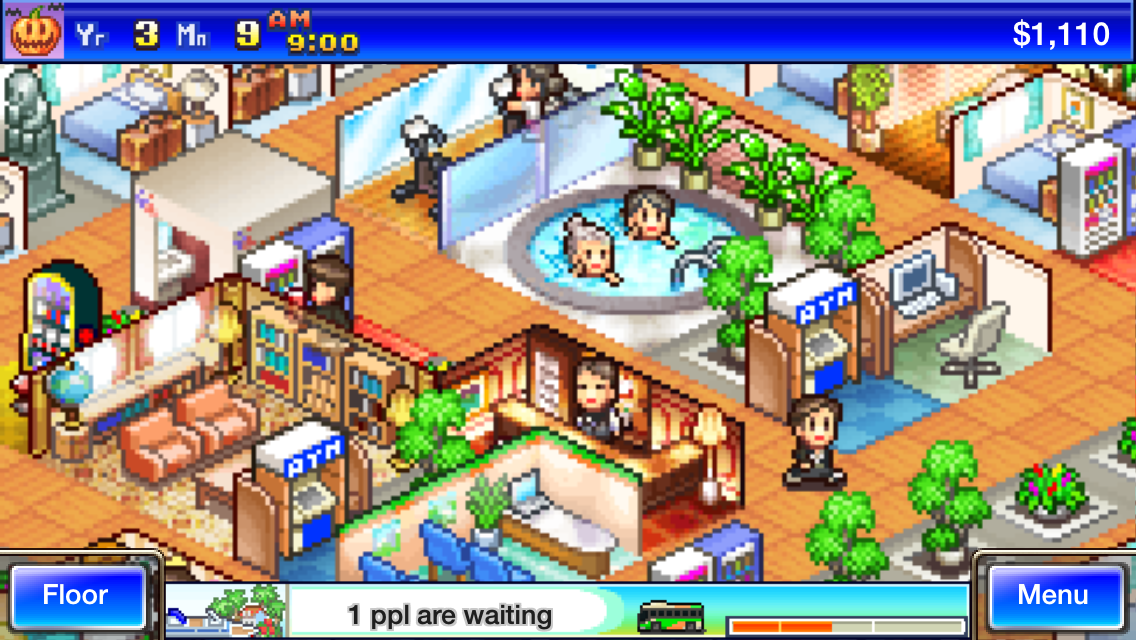 Beside micromanaging the layout of the ship you also make crucial decisions on the route of travel. Depending on how well tourism, and industry have been developed you can get a lot more travellers with more money to spend. There are quite a few decisions to make in this game, and at times it can become hard to know what to focus on. Does the ship need an expansion, or is it better to research a carpet that boosts the aura of passengers? As with all Kairosoft games there are a lot of tips and tricks to be found in different forums, but I prefer to build a realistic ship instead of something that maximizes the bonuses from facilities. That of course reflects on my mundane score in the end. And yes the game ends at year 16, and some bonuses are carried over to a new game if you want to improve your score.
Learning the combo system found in the game is always exciting in my opinion. A combo can boost the stats of nearby facilites, and most of these are quite easy to understand. Another important aspect to get lucrative business is where you place your facilites. Cabins placed with a view over the ocean are more popular than those placed in the middle of the ship. At times you just have to consider what you would prefer yourself on your holidays.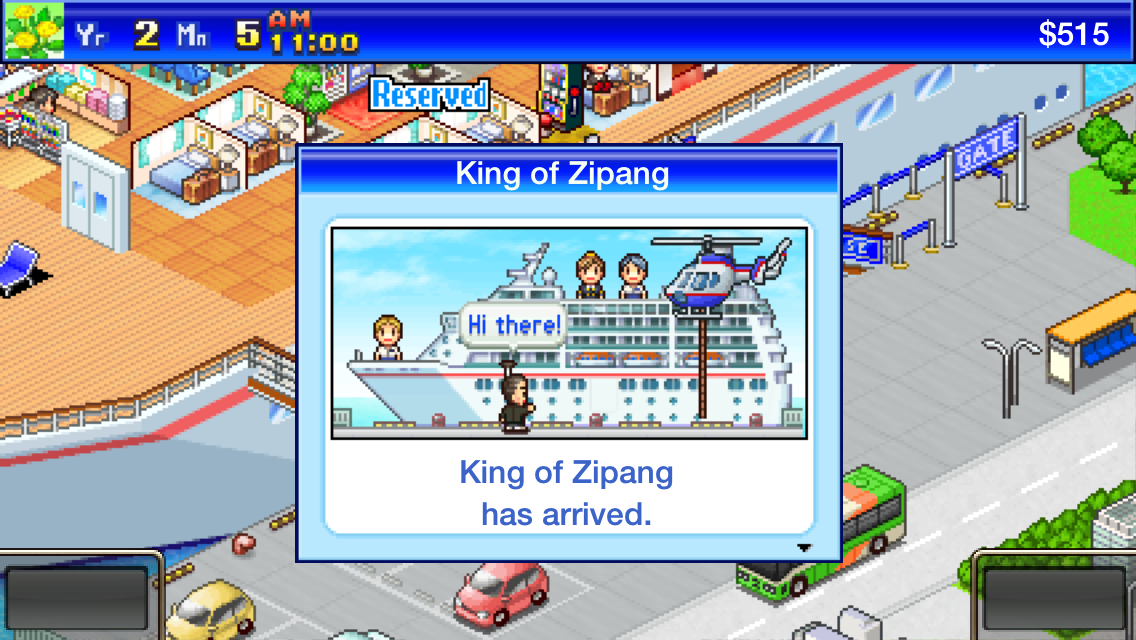 World Cruise Story might not be the best simulation game from Kairosoft, but it is highly enjoyable once it gets going. There is a lot of initial wait until the power of market economics kicks in and you start to earn some money. I would have liked to be able to use the faster speed option from the start, but as usual it unlocks once you completed the game. If you have been a fan of the other games definitely consider getting World Cruise Story. That is if you haven't already since it has been out on Android for ages.