Junk Jack X ($4.99) is one of the best examples of a Minecraft-like sandbox game that's tailored perfectly to mobile devices. You can explore, battle, craft, build… basically do a near-infinite amount of cool things as you create your own adventure in the tiny world of Junk Jack. According to a post by developer Pixbits in our forums, you'll soon be able to do all those awesome things with an adorable pet companion at your side. Check out the teaser screen they posted showing some of these cute little buggers.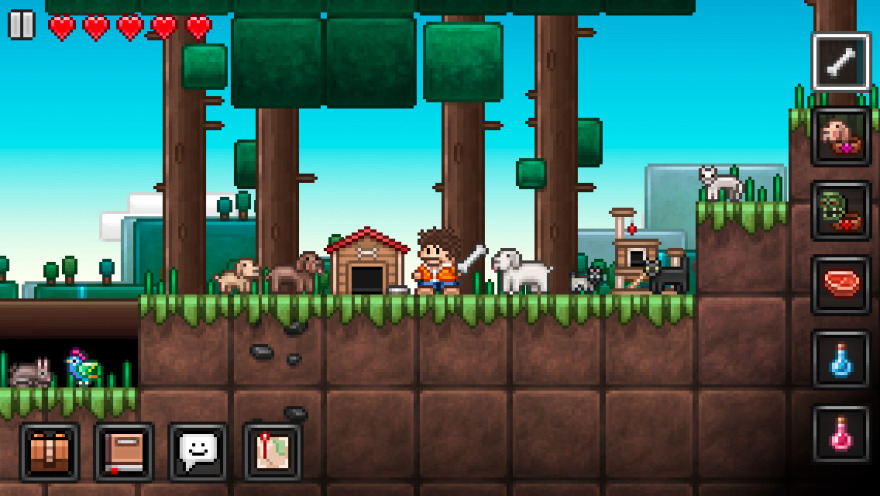 In regards the new pets, Pixbits states "You will be able to capture and place them in your trinket slot to summon them, they'll follow you wherever you go. You will be able to find different breeds and keep them in kennels or cat houses!" They also hint that this is the initial foundation of a pet mechanic, and it could lead to more involved pet mechanics down the line. They also tease that there's "More news coming soon!" and as any Junk Jack fan can tell you, Pixbits are phenomenal about adding new content to their games.
When we get more information regarding pets or anything else planned for Junk Jack X, we'll let you know.