Even though we are incredibly busy here at GDC, we've somehow managed to forge together a list of this week's latest iPhone and iPad game releases. As usual, the links to forum threads and the App Store are below, along with pertinent screenshots, videos and iTunes descriptions. Have fun!
Adventure Beaks
iTunes Description
Begin your quest with Adventure Beaks, the only platformer where you assemble an expedition party of elite Penguin adventurers!

Explore ancient ruins and exotic lands on a journey to discover the secret of the Artifacts!

Run, jump, slide, and dive your way through tricky traps, enemy hoards, and cavernous mazes, all with simple, responsive touch controls!
Forum Thread: Adventure Beaks (By GameResort LLC)
---
Battle Gems
iTunes Description
You're a busy hero. You have dragons to rescue and princesses to defeat. Or is it the other way around? Join the other players in a race to the fire-erupting, skull-faced volcano lair at the top of the world map. It's called Mount Death Dread Doom Skull. Within it, you will find the ultimate prize. The path there is an unforgettable adventure, fraught with peril (…and puns). Battle dragons, zombies, and over a hundred unique monsters serving delusional arch villains.
Forum Thread: Battle Gems (AdventureQuest)
---
Braveland
iTunes Description
Braveland is a turn-based game inspired by old-school strategies. You start as a humble warrior's son whose village was cruelly raided by bandits and use your wits and skill to become a commander of your own army. The game story takes place in a carefully drawn colorful world, which the path of your hero will go through.
Forum Thread: Braveland (by Tortuga Team)
---
Dark Guardians
iTunes Description
From the graphic designer of "LUMI" selected by Apple for the "app of the week", Dark Guardians is the most epic adventure game on the App Store.

Between a runner game and a rhythm game, Dark Guardians awakens all your senses.
Fight monsters of darkness and travel across fantastic and mystical landscapes.
Forum Thread: Dark Guardians (Mathieu Akita)
---
Dungeons of Evilibrium
iTunes Description
Download Dungeons of Evilibrium and see why THOUSANDS of people enjoy this game all over the world!

Dungeons of Evilibrium is a card battle RPG with tactical elements of TCG strategies and the dungeon crawling exploration of roguelike games. Collect and evolve characters, build and enhance your army deck, beat other players and seize dungeon treasures! The whole world's fate depends upon your choices and skills!
Forum Thread: Dungeons of Evilibrium (By Zillion Whales)
---
Perfection!
iTunes Description
Do you have what it takes to achieve Perfection?

Perfection! is a game so beautifully simplistic in concept and design that you wouldn't believe it can be so complex, entertaining, challenging and addictive.

Take just a minute to get to know Perfection! and you will find yourself getting lost in its charms for hours.
Forum Thread: Perfection (by Stuart McLean)
---
Pixa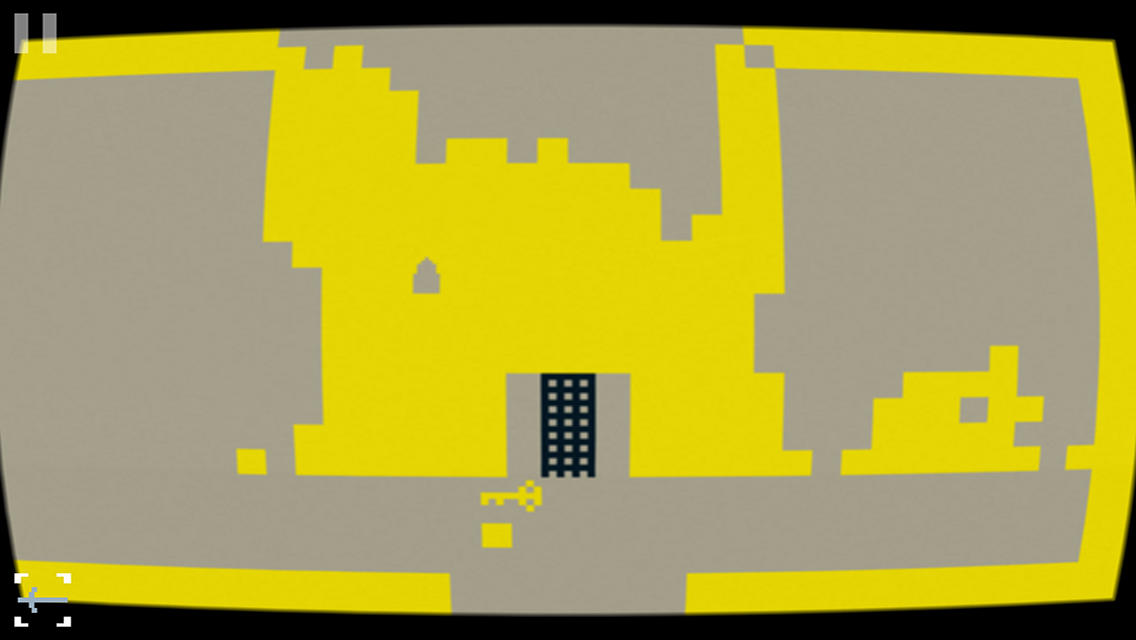 iTunes Description
Do you love classic video games from the 8-bit era? Do names like "Pitfall," "Combat," "Adventure," or "Haunted House" bring back warm memories of fuzzy televisions and pixelated landscapes? Pixa offers all the nostalgia of an 8-bit classic with all the polish and depth of a modern hit. It will take you on a smile-inducing quest in true old-school style. Simple. Classic. Engrossing. Try it now!
Forum Thread: pixa (by The Electronic Toy Company)
---
Quarto!
iTunes Description
Quarto is a critically acclaimed 2-players strategic game. Its rules are so simple that you can pick it up within a minute. Despite being short and simple, Quarto matches are challenging. This game is easy to play, but difficult to master.

Give it a try!
Forum Thread: Quarto! (by Christian Kirst)
---
Roll Back Home
iTunes Description
Roll Back Home is a sketch-art action game, full of puzzles and adventure. Tilt to roll and jump with the lost ball through underground mazes full of mysterious riddles. Swing on large rams to smash walls, ride barrels to avoid being crushed and defy gravity, all to escape the dangers within the treacherous underground sewers. Presented in a sketched and animated flip book.
Forum Thread: Roll Back Home by Dawn of Play
---
Scallywags
iTunes Description
The Scallywags have plundered your swag! Show those scurvy dogs who the real pirate is!

Aim your cannon and fire down the thieving Scallywags to reclaim your stolen swag. Shoot them quickly before they bounce away with your precious treasure, but remember to dodge their cannon balls.

You must captain your ship all across the world from the cozy Blue Oyster in Ocean World to the Firefall Gully and the Glittering Caves. Beware of the greater threats roaming the seas; Bob the Kraken was spotted with a treasure chest full of swag.
Forum Thread: Scallywags (By Funday Factory)
---
Shin Megami Tensei
iTunes Description
ATLUS' revolutionary RPG series, Shin Megami Tensei, began on the Super Nintendo in 1992, and has gone on to sell millions of copies worldwide. It has further given rise to other hit RPG titles, including Persona, Devil Summoner, and Devil Survivor. Previously available only in Japan, this, the very first Shin Megami Tensei game, is available in English for the first time ever.
Forum Thread: Shin Megami Tensei (ENG) by Index Digital Media
---
Shooting Showdown 2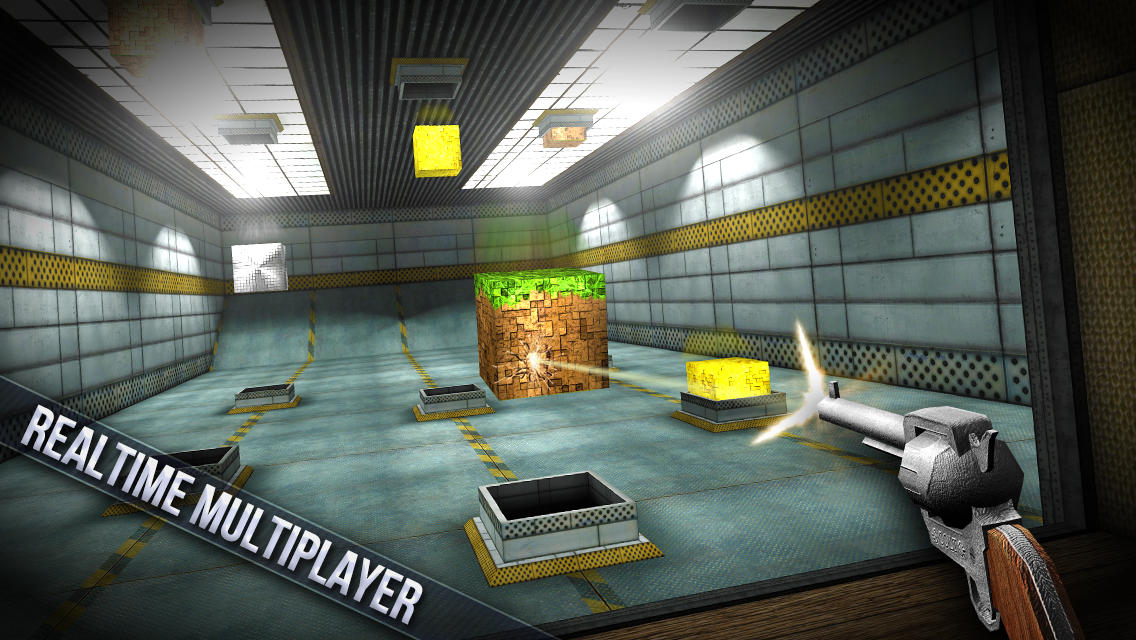 iTunes Description
Experience the game that changed the FPS genre forever. Match up against your friends, your enemies, or anyone in the world in the world's first virtual reality shooting range! With gyroscopic virtual reality, skill based reloading, and ultra competitive multiplayer, Shooting Showdown 2 is the most technically advanced shooter on the planet. Hyper-realistic muzzle flash, bullet tracers, and true impact audio make for a spectacular next-gen experience. With our exclusive Quick Match system, get placed in a lag-free multiplayer match in 5 SECONDS. No waiting. No lag. Just play.
Forum Thread: Shooting Showdown 2 (by Naquatic)
---
Star Horizon
iTunes Description
Play as John, a private in the service of the Federation. Focus on amusing story and dynamic battles. Journey through the cosmos, upgrade your ship, make important story decisions and have fun fighting those epic bosses!

John doesn't fight to rack up kills or for honor and pride. At least not anymore. He just fights to survive and get the whole thing over with. His ship is controlled by Ellie, an Artificial Intelligence which is programmed to help pilots stay mentally strong throughout the war and which cannot kill human beings.

Federation is about to turn the tide of the war but then things start to go wrong. Ellie puts John into hibernation for 1000 years. Now he will have to discover what really happened and maybe, but just maybe, save the galaxy.
Forum Thread: Star Horizon (By Tabasco Interactive)
---
Tiny City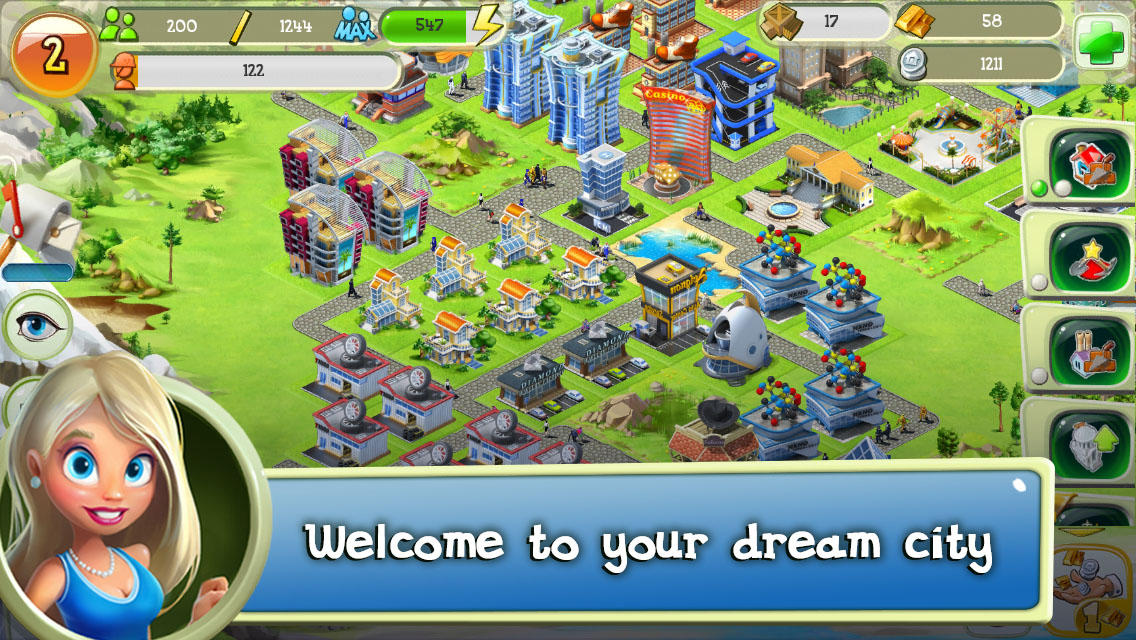 iTunes Description
You have just opened a shop in a tiny town with a tiny population. Local authorities turned their backs on the citizens a long time ago, so now you are the town's last hope!

Your goal is simple: lead the town to prosperity, turning it into true metropolis. Use your wits, plan the development and urban sprawl of your would-be metropolis — in other words, build a city of your dreams!
Forum Thread: Tiny City (By Chillingo Ltd)
---
TriBlaster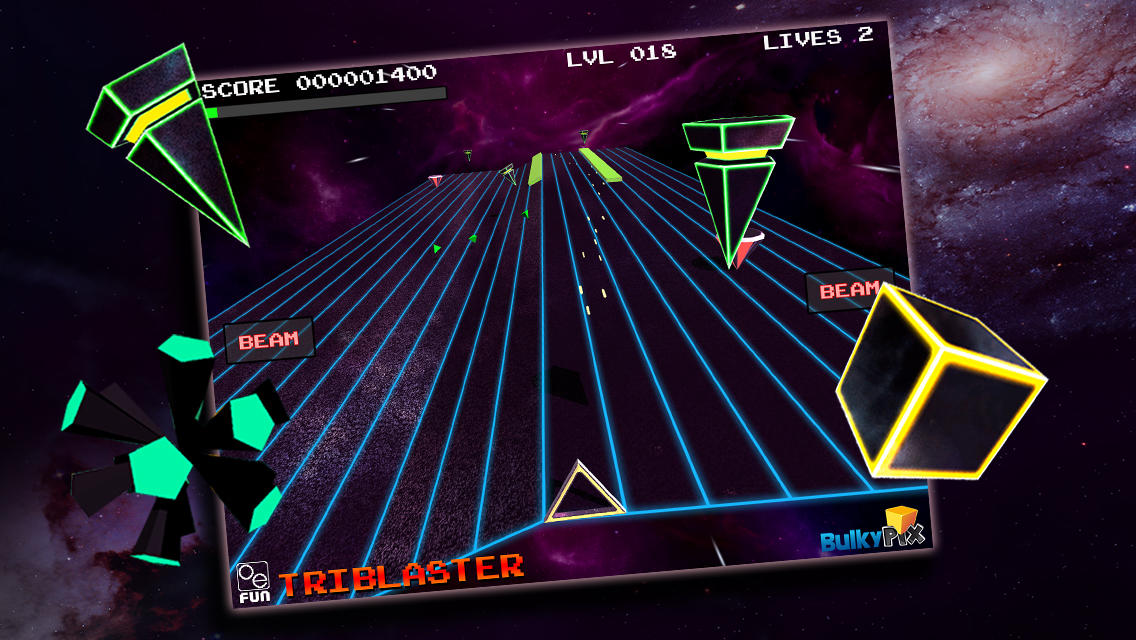 iTunes Description
Pew pew pew RETRO STYLE!
Shoot ennemies, survive, gain lives, achieve high scores all in an old school vector style game.

Control the TriBlaster in an unknown dimension and bring down your foes
The goal is to survive and achieve high scores.
Forum Thread: TriBlaster (By Bulkypix)
---
Warp 5 Overdrive
iTunes Description
Warp 5 Overdrive not only speeds into the future, but also brings a blast from the past in this 80's arcade space shooter throwback. Set in a retro space scene where quick reaction based obstacles, enemies, and more are all in the way of your epic journey. These pesky distractions will destroy you and your awesome 5-D ship if you don't have captain like reflexes.
Forum Thread: Warp 5 Overdrive (Bearded Man Studios, Inc.)