It's another Wednesday night, and another huge batch of new iOS game releases. I mean, there are a lot of new games this week. Some really great stuff too, like Block Fortress: War, Mines of Mars and Devious Dungeon. It feels like the past few weeks have been especially good for new games, making this year already off to a great start and it stands to just keep getting better. App Store and forum links below, make sure you clear some time in your schedule to tackle some of these new games.
1Path
iTunes Description
Redefine the connecting game. 1Path is a puzzle & action game with simple style. You are a circle who will save your friend after their color has been stolen.
Forum Thread: 1Path – Redefine the connecting game
---
5BY5 Brain Game
iTunes Description
Designed for iOS 7 and only available on the Apple App Store. 5BY5 Brain Game is a fresh new puzzle strategy game that has never been seen before! The game features logic like sudoku mixed with bejeweled. Slide numbered tiles up and down, left and right. Match colors to gain points when groups of tiles add to 5.

Tease your brain with an interesting mix of game play elements in this free strategy puzzler. Challenge yourself in TIME and MOVE modes or compete with your friends on Facebook and Game Center.
Forum Thread: 5BY5 Brain Game – (by Isotope 244)
---
Ace Fishing: Wild Catch
iTunes Description
Journey to the world's most beautiful destinations and fish for real in paradise!

Jump into paradise blue and experience the ultimate 3D fishing adventure!
Forum Thread: Ace Fishing: Wild Catch – (by Com2uS USA, Inc.)
---
Adventure Land – The Rogue Run of Random Heroes
iTunes Description
Get ready for the ride of your life! In Adventure Land you never know how your the next run is going to be. Create characters with crazy combinations of attributes and skills, take them for a walk across the lands of a wacky world and fight against even crazier monsters. Ready? Let the adventure begin!
Forum Thread: Adventure Land – The Rogue Run of Random Heroes
---
Air Hockey Mania – Disky
iTunes Description
Disky is the fastest party game in the App-Store, as well as an intensely addictive single player game. Its awesome physics-based gameplay allows for incredible depth, while still requiring only seconds to learn.
 The player's goal is to slingshot colored disks into the opponent's court.
However, there is a catch; the multicolored laser will block disks that aren't of the same color.
Forum Thread: Air Hockey Mania – Disky (by Crazy Labs)
---
Block Fortress: War
iTunes Description
Welcome to the Blockverse: an alternate and blocky dimension, home to a diverse collection of alien civilizations. These creatures have been waging war for eons, and now you can take control of an army and join the fray!
Forum Thread: Block Fortress: War – (by Foursaken Media)
---
Bloo Kid 2
iTunes Description
The long awaited sequel to the award-winning platformer "Bloo Kid" is here!
After rescuing his girlfriend from the hands of the evil wizard, Bloo Kid and Pink Girl enjoy life with their newborn "Pink Kid". But then, a whole new adventure starts just out of the bloo…

Bloo Kid 2 is a classic 2D retro-style platformer experience with lovely designed pixel-graphics and a full chiptune soundtrack. Run, jump and swim your way through three huge worlds with nine levels each. Master brutal bossfights and discover lots of secrets in the world of Bloo Kid 2.
Forum Thread: Bloo Kid 2 (by Jorg Winterstein)
---
Calling All Mixels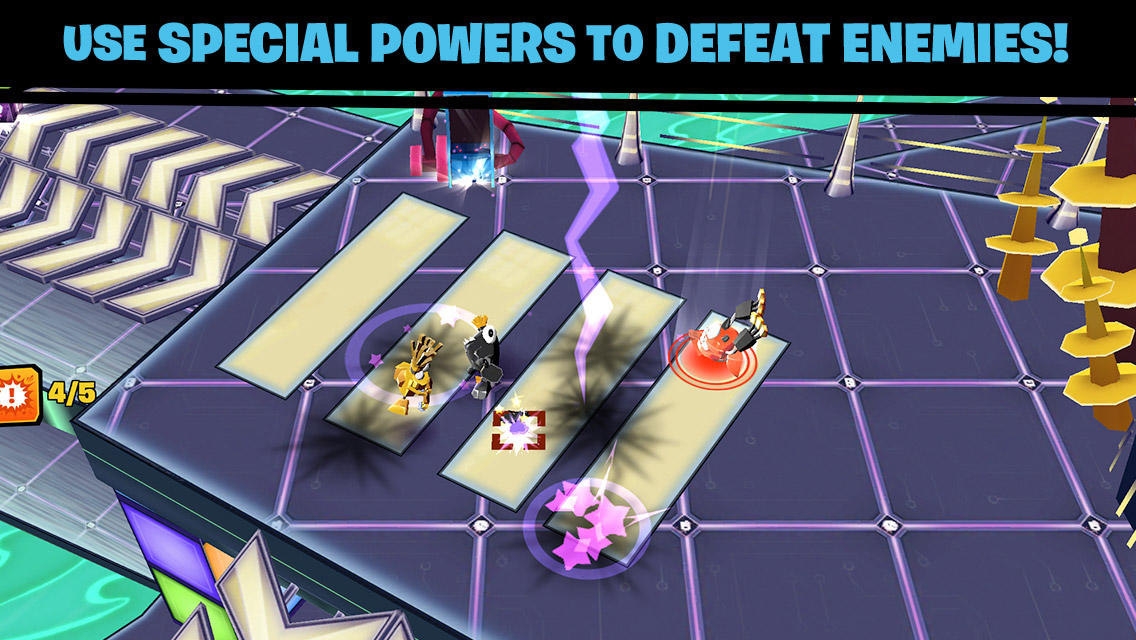 iTunes Description
Rescue Mixels and use their unique powers to defend your turf in this mixed-up hybrid of action and tower defense!

Mixels are unique creatures who live to combine! They love to mix with each other to discover powerful new abilities. They also love to mix together anything they find in their world. You never know what you might get with the right mix.

Combine two of your favorite Mixels to unlock amazing new powers. Will you mix a fiery Infernite with a rock solid Cragster? How about a shocking Electroid? Create hybrid powers from cross-tribe Mixes, or combine three of the same tribe to make a massive Max!

Collect items as you play, then mix them together to create new defenses and Cubit Collectors. Build towers for defense, then run around with your squad of Mixels, using your elemental powers to stop the invading Nixels.

Max out your Mixels experience! Explore different lands as you look for your captured buddies, and go on quests to earn bonus rewards. Collect building instructions and inspirations, and even watch custom animation of your favorite Mixels.
Forum Thread: Calling All Mixels (by Cartoon Network)
---
Cashflow – The Investing Game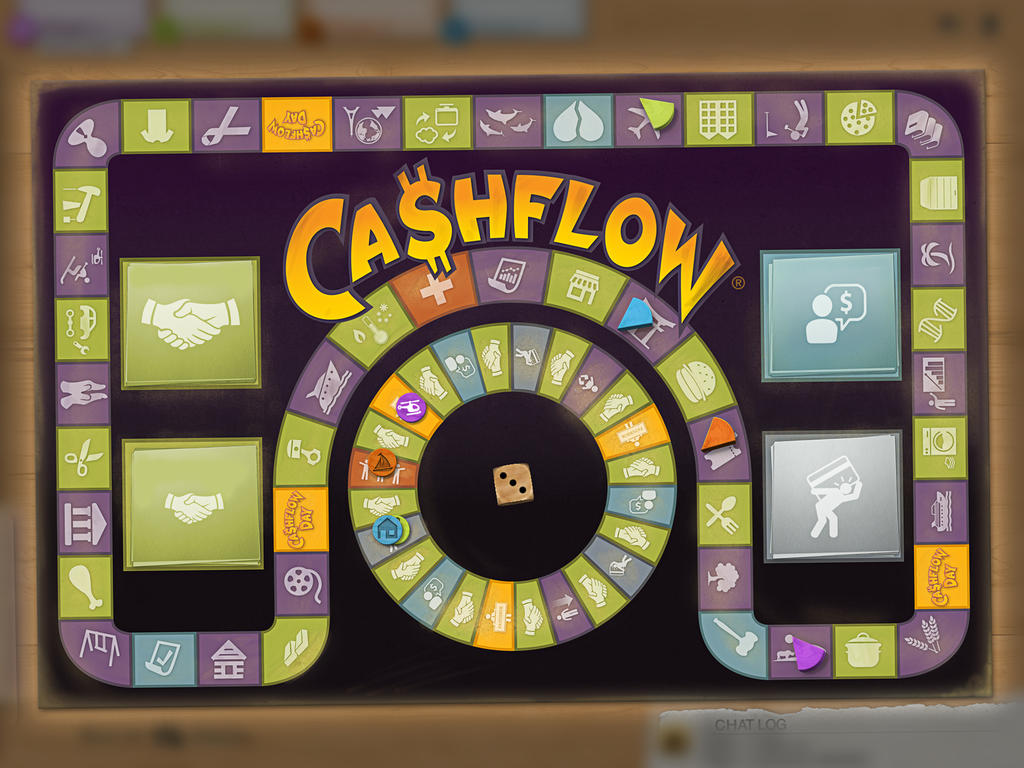 iTunes Description
Claw your way out of the Rat Race, build your CASHFLOW Empire and claim dominion over the realm (realm being your living room)! Based on the original board game proclaimed as "Monopoly® on Steroids" by USA Today, learn what it takes to build real wealth – all while having fun playing a game.

Begin the game in the Rat Race working in a variety of professions and work your way to become the next business or real estate mogul. Avoid the pitfalls of bad deals, friends asking for handouts, and getting laid off from your job. Craft your strategy to get out of the Rat Race using real estate, business, and the stock market and master CASHFLOW – The Investing Game!
Forum Thread: CASHFLOW – The Investing Game (by Torn Screen Entertainment)
---
Cloud Breaker
iTunes Description
Cloud Breaker is a modern force of block breaking bliss.

The challenge is free form— pull apart and arrange a cloud of blocks by color as quickly as you can. Collect bonus time for solving a puzzle with just a few moves, and use that to reach the most challenging stages.
Forum Thread: Cloud Breaker (by Axis Sivitz)
---
Codestorm
iTunes Description
codestorm is a new breed of ULTRA HARD arcade game.

The premise is simple, tap to change direction of your ship as it hurtles through hyperspace and avoid the laser walls that some pesky martian villain left lying about.

In theory, this all sounds fine, however, in practice… well, practice is what you're going to need a lot of if you're going to own the leaderboards in codestorm!
Forum Thread: codestorm (by POLYGAMe Digital)
---
Colors – A color matching game
iTunes Description
Welcome to a colorful world!

Match colors by drawing lines with your finger and pop the same colored balls before they overwhelm you!

+ Simple gameplay, optimized for one finger play.
+ Over 1.000 hand picked colors to make unique games every time you play.
+ Collect golds to activate power ups or save them for the following game.
+ 3 power ups which pops randomly in the game.
+ Local, friends and global game center leaderboards.
Forum Thread: Colors – a color matching game (by PaintPuzz)
---
Demolition Crush
iTunes Description
Prepare for intelligent and explosive fun. In Demolition Crush, you destroy stuff with logic!

Ever since he was a child, our hero has dreamed of blowing things up. Now he's all grown up, it's up to you to help make that dream come true. So let's demolish buildings like pros – loudly, boldly and with cunning strategy.

In Demolition Crush, you'll need your wits to blast down each structure below the required height – and with only the bombs you're given. Plan your demolition, position the explosives and hit the button for maximum damage!
Forum Thread: Demolition Crush – (by Ganimedes Ltd)
---
Devious Dungeon
iTunes Description
Devious Dungeon is a medieval action platforming game by the creators of Random Heroes and League of Evil!

The catacombs under the Kingdom are infested with evil creatures. You must venture deep within the dungeons eliminating the threat! Slay monsters, collect loot, level up and upgrade your gear.

Only a true champion will be victorious!
Forum Thread: Devious Dungeon (By Ravenous Games Inc.)
---
Doggins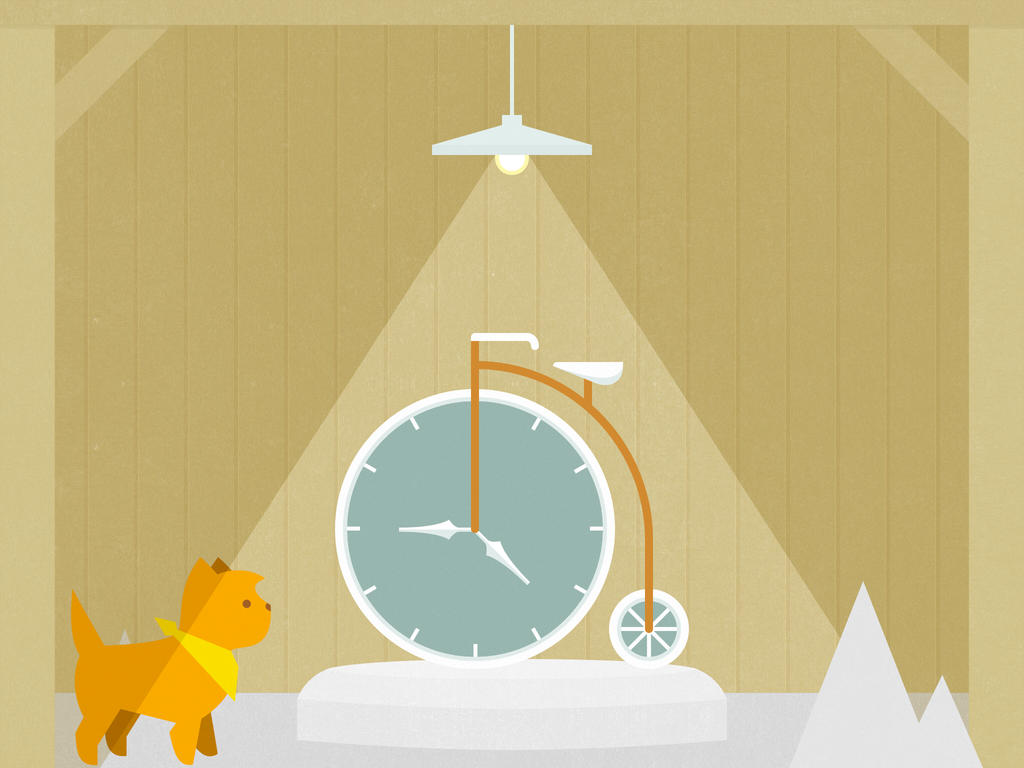 iTunes Description
Doggins is a quiet adventure that follows a dreaming terrier's battle of wits with a villainous monocled squirrel. Explore and solve puzzles on the moon as you unravel a plot to reverse the history of human invention!

Doggins lives in an ordinary house between endless other ordinary houses. He sleeps in an ordinary bed under a tall, but otherwise ordinary window. And every night, he dreams of adventure. On this particular night, his arrival on the moon disrupts the schemes of a diabolically genius squirrel named Fitzwilliam.
Forum Thread: Doggins (by Brain&Brain)
---
Eets Munchies
iTunes Description
A beautiful puzzle game for the whole family!

Eets Munchies is a re-imagining of the award-winning puzzle game by Klei Entertainment. Featuring gorgeous animation and ridiculous creatures, players help an adorable hungry creature devour cake in increasingly devious puzzles.

Replay the game forever with the Puzzle Maker and challenge your friends with your own mind-bending puzzles!
Forum Thread: Eets Munchies (by Klei Entertainment)
---
Faif
iTunes Description
Faif is a puzzle/rpg game with a unique battle system based on gambling.

Try to defeat as many opponents as you can and unravel the secret story behind the game.

After choosing 5 adjacent tiles you only get one! Play wisely with the odds and defeat your enemies before they defeat you.
Forum Thread: Faif (by Nicolas Saraintaris)
---
Firefighter Simulator 3D
iTunes Description
Have you ever had the dream to become a Fireman? Now you can! Play Firefighter Simulator 3D and save citizens from dangerous fires! Make your way to the fire point by driving different fire trucks! Use your siren to aware everyone about the disaster! Pilot the Fire Department Helicopter to put out bigger fires! Increasing your XP Points will give you acces to newer trucks!
Forum Thread: Firefighter Simulator 3D (by Ovilex Soft)
---
Four Pigs Soccer
iTunes Description
An irresistible party changer!
For friends to mingle and an ice-breaker to crack the silence!
Download now and get free rewards every day!
A bag of excitement, loads of FUN, and full of energy!
Stop fiddling with your smartphone and join your friends in a battle of the fingers!
Forum Thread: Four Pigs Soccer (by YOOOOO)
---
Frontline Commando 2
iTunes Description
Betrayed and left for dead, you must build your team of mercenaries and exact revenge against your enemies. Recruit and train soldiers to lead the ultimate team into battle! Choose from 65 possible unique squad members. Lead your squad to victory through 40 unique missions and 13 elite challenges. Think you have an unstoppable squad? Challenge other players for the ultimate bragging rights in PVP!

Shoot your way through 7 destructible battlefields! Take on snipers, heavy weapon specialists, tanks, helicopters, flying drones and more! Maximize your firepower with multiple, upgradable weapon classes including sniper rifles, assault rifles, shotguns and machine guns. Utilize special gear such as drones, grenades and RPGs.
Forum Thread: Frontline Commando 2 – (by Glu Games Inc.)
---
Knock Knock Game
iTunes Description
Three generations of Lodgers have occupied the cabin, but lately, the walls seem to undulate, skittering unknowns shift in the darkness, and an unruly growl seeps from the attic. Are they hallucinations pecking at the insomnia-afflicted Lodger, or the gnarled remnants of a darker secret?

The woods finally give in to the nightfall, and the dreadful things come out to play.

Survive the night while maintaining the dilapidated cabin and preventing the threadbare sanity of the Lodger from unraveling completely. Hide from the grotesque intruders peering from the gloom and seek out the key to ending the Lodger's ordeal.
Forum Thread: Knock-Knock Game (by Ice-Pick Lodge)
---
Lionheart Tactics
iTunes Description
Rally your Heroes! Plan every move in this FREE tactical RPG as you adventure across the realm or take your fight online to challenge the world.

Set in a land on the brink of war, Lionheart Tactics pits your Heroes against hordes of enemies in turn-based combat. Unlock their Skills, unleash their Limit Breaks, and upgrade them from Recruit to Legendary.

Forge your own story as you travel from the wild hills of Midland to the frozen Splinterpeaks, uncovering new allies and epic weapons along your quest.

Compete online against other players to earn Shields, and rise up the Leagues as you go from lowly bronze to first place!

Rally Heroes from 16 classes and 3 races, from the wolf-like Barghest Warrior to the noble Rose Elf Archer. Each class has their own skills and strategies to master.

In Lionheart your greatest weapons are your Heroes… and your tactics.
Forum Thread: Lionheart Tactics (By Kongregate)
---
Mines of Mars
iTunes Description
Mines of Mars is a procedural atmospheric mining game that is inspired by games like Metroid and Motherload.
It is also a story based adventure game with dark secrets, great weapons, tons of different items, and a gorgeous world to explore.
The world of MoM is procedurally created, so that every time you play it, it will be a little different.
There are tons of different enemies, dark corridors, and a large variety of fauna and ambient creatures.
Forum Thread: Mines of Mars – (by Crescent Moon Games)
---
Ninja Newton
iTunes Description
Grab your trusty grapple hook and and explore the world in this exciting new gravity game! Explore the world, climb the magic tower and compete with your friends!
Forum Thread: Ninja Newton (by Bluebit Games AB)
---
Nozoku Rush
iTunes Description
Get some subtraction action!

Swipe tiles that subtract down to zero to clear them off the board. Set up big combos to maximize your score and dominate the leaderboards.
Forum Thread: Nozoku Rush (kinda like SpellTower, but faster, with numbers)
---
RPG Alphadia Genesis
iTunes Description
Alphadia Genesis boasts a rich multifaceted story that revolves around Fray, an Archleign's guild member and Corone, a knight in the Ghalzabine Army. As their journey progresses and conflicting national interests come to the forefront, it becomes apparent that it will take more than a little work on both their parts if their relationship is to weather the boding storm on the horizon.

Having been at peace for only 15 years since the end of the Energi War, the kingdoms of Archleign and Ghalzabine are once again thrust onto center stage after a murder perpetrated by a clone, whose rights and freedoms they both lobbied for, comes to light.
Hoping the treaty signed to end the use of clones for conventional warfare has not been violated, a joint-investigative team is put together to find out the cause and bring those responsible to justice. However, things then appear to be far more volatile than anyone could have first imagined…
Forum Thread: RPG Alphadia Genesis (By Kotobuki Solution Co., Ltd.)
---
Shuyan The Kung Fu Princess
iTunes Description
Discover ancient combat wisdom with soft kung fu. Shuyan the Kung Fu Princess is an exhilarating kung fu action-adventure game. Receive guidance from a master, learn ancient training techniques and perfect your soft kung fu. Defeat your opponents without throwing a single punch!
Forum Thread: Shuyan The Kung Fu Princess (by Mark Animation)
---
Smash Hit
iTunes Description
Take a surreal journey through an otherworldly dimension, move in harmony with sound and music and smash everything in your path! This experience requires focus, concentration, and timing to not only travel as far as you can, but also break the beautiful glass objects that stand in your way.
Forum Thread: Smash Hit (by Mediocre AB)
---
Smash It! Adventures
iTunes Description
Get ready to SMASH IT!

Agnes needs you! This little funky Witch calls for your help to rescue her beloved CAT from the voracious Blarghinis – slimy creatures that are absorbing all the animals around. Use your fingers to smash them or swipe if they catch Agnes. And be careful, if they bite you they will splash towards you, but have no fear!
Forum Thread: Smash It! Adventures (By Thumbstar Games)
---
Soccerinho
iTunes Description
REVOLUTIONARY *** FIRST PERSON 3D SOCCER ***

10 games combined into one … Includes 5 original episodes, and 84 levels! There's no time to get bored, because you're always learning new challenges!

Aim well and show your stuff while exploring the streets of old Prague on your way to the football stadium and final kick off.
Forum Thread: Soccerinho (By PAVEL PLATIL animation studios)
---
Starry Duo
iTunes Description
Take a journey through an enchanted forest full of magical creatures in a game where stars, wands and forest villains come together in a brand new casual spell-casting game.

Starry duo is an atmospheric gem that challenges you to navigate your way through a mystical forest collecting stars to fuel your magic wand. Collect potions, acquire powerful magical spells and search for wand upgrades to defend yourself against villainous forest creatures and evil bosses.

Featuring multi-level gameplay with new creatures introduced in each level, Starry duo is a beautiful and engaging experience that spins casual gaming to a whole new level of fun!
Forum Thread: Starry Duo (By Mono Interactive Pte. Ltd.)
---
Tanglers Blitz
iTunes Description
Match alien creatures together in this fast-paced, cosmic game of pairs.

Your ship has crashed on a strange alien planet and the Tanglers have escaped! Connect these cute creatures as fast as possible to get bonus points and beat out your friends to the top of the leaderboards.

Can you recover all the Tanglers before the timer runs out?
Forum Thread: Tanglers Blitz – (by Chillingo Ltd)
---
Tank Battle: East Front 1941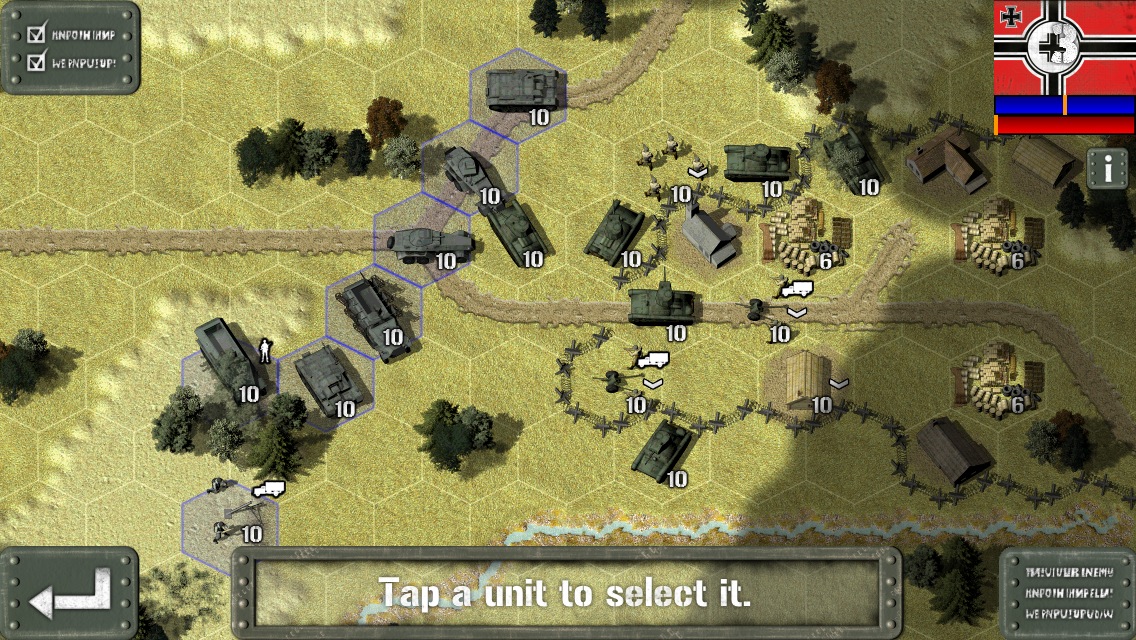 iTunes Description
Tank Battle: East Front 1941 gives a unique wargaming experience on iPhone and iPad. A game of tactical combat on the Russian Front, during the German Invasion of 1941.

Fight as the Germans or the Soviets in a series of ever more complex missions. At the beginning of the year both sides have relatively obsolete equipment such as the Panzer I and T-26. As the war progresses more advanced tanks such as the excellent T-34 become available. Missions vary from straightforward wipe out the enemy missions, to capture key objectives, to protect vital supply convoys. There is a whole range of missions to reflect the tactical complexity on warfare on the Eastern Front.

The game system is based on, and a major upgrade of, the successful game engine developed for 'Tank Battle: North Africa'.
Forum Thread: Tank Battle: East Front 1941 (by Hunted Cow, HexWar & Lordz Games Studio)
---
Tanuki Forest
iTunes Description
Tanuki Forest is in danger! Can you save the animals from the dark forces attacking them?
Fly our cute hero creature through the beautiful hand painted forest and collect the animals. Build up your animal chain to get more points and unleash the megachain! Drop the animals off with the forest spirits to save them from the darkness. Super accessible, Super fun one touch controls: easy to play, hard to master! Beautiful hand painted artwork in full retina glory. Awesome guest heroes to help you in your difficult quest. An amazing soundtrack from the super talented monster that is Leavon Archer. A Shinto Shop full of forest 'treasures' that the spirits sell back to our simple hero for all of his hard work.
Forum Thread: Tanuki Forest (by Mighty Mill Games)
---
Uber Racer 3D Monster Truck Nightmare
iTunes Description
Uber Racer returns with a vengeance!

Start your career as a reckless monster truck driver and ram your way through the competition! In the post-apokalyptic world of Uber Racer, only nerves of steel and perfect driving will take you to the top!
Unlock and upgrade crazy monster trucks as you progress through your career!

Are you a veteran? Then enjoy the fantastic Uber Racer cars as they have been transformed in huge evil monster trucks!
Forum Thread: Uber Racer 3D Monster Truck Nightmare – (by Mad Processor)
---
Wave Wave
iTunes Description
Wave Wave is a savage arcade game by Thomas Janson, with music by Danimal Cannon and Zef.

Shift up and down to avoid the gauntlet of triangles.

Hectic. Extreme. Addictive. Racing. Tumultuous.
Blitzing. Electric. Anaerobic. Treacherous.

Fearless gameplay.
Fall into 'the zone' where your brain switches off.
Overcome mind-to-finger-to-screen latency.
An incredible 8 track album, 'Parallel Processing'.
5 modes of play, 5 difficulties, 25 levels, VS split screen.

This game will test you.
Forum Thread: Wave Wave (by Tom Janson)