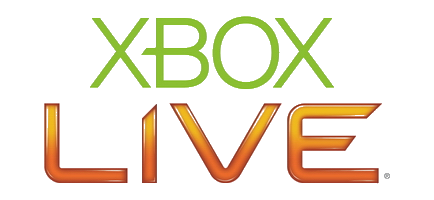 Microsoft wants to expand its Xbox Live online service into iOS and Android games, according to a report from The Verge. The first details of this appeared in a job posting on Microsoft's website which was recruiting developers for a team that would "create a modern framework that is open source, light-weight, extensible and scalable across various platforms including Windows Store, Windows Phone, iOS and Android." A source familiar with Microsoft's plans tells The Verge that this is in regards to a platform they're building which will extend the Xbox Live functionality to Android and iOS games in addition to Microsoft's own Windows Phone platform.
Microsoft has already dipped their Xbox Live toes in iOS and Android with Wordament (Free) back in late 2012, a game that allowed you to unlock Xbox Live achievements through playing on iOS or Android. There's also the Xbox SmartGlass (Free) app which allows you to sign into your Xbox Live account and do various things like look at your achievements, message your friends or fiddle around with your avatar.
However, this latest initiative aims to make Xbox Live much more integrated into the games that use it, as well as making it easier for developers to include in their games. In addition to basic things like achievements and leaderboards, it's also possible that Microsoft's revamped Xbox Live framework could power cross-platform online play. It essentially sounds like Microsoft wants to build their own alternative to Apple's Game Center and Android's Google Play Games service, both of which offer very similar functionality to Xbox Live for their respective platforms.
It's an interesting idea, and being an Xbox Live subscriber myself I certainly wouldn't mind padding my Gamerscore with achievements unlocked through playing iOS games, or having the ability to interact with my Xbox Live friends through games on my iPhone and iPad. At the same time though, before Apple introduced Game Center it was rather annoying how many different online platforms their were, like OpenFeint, Plus+, Agon, ScoreLoop, etc. It fragmented the online and social aspects of iOS games. It was nice having just one platform to deal with once Game Center became the standard. I'd still like to see where Microsoft is going with this though, so hopefully they'll dish out more details in the near future.