It's another Wednesday already, with another list of new iOS games releasing all across the globe. It's not exactly a massive list this week, but as always there's an interesting selection of stuff to choose from. Also, there's several titles that we know of that are waiting to launch until Friday, which is Valentine's Day, so expect another one of these release posts later in the week.
Update: Well, Card Wars – Adventure Time doesn't seem to be in the US App Store, so it's possible it's just a soft-launch for now. Bummer. We'll let you know if and when it pops up.
---
A Darker Shade of Red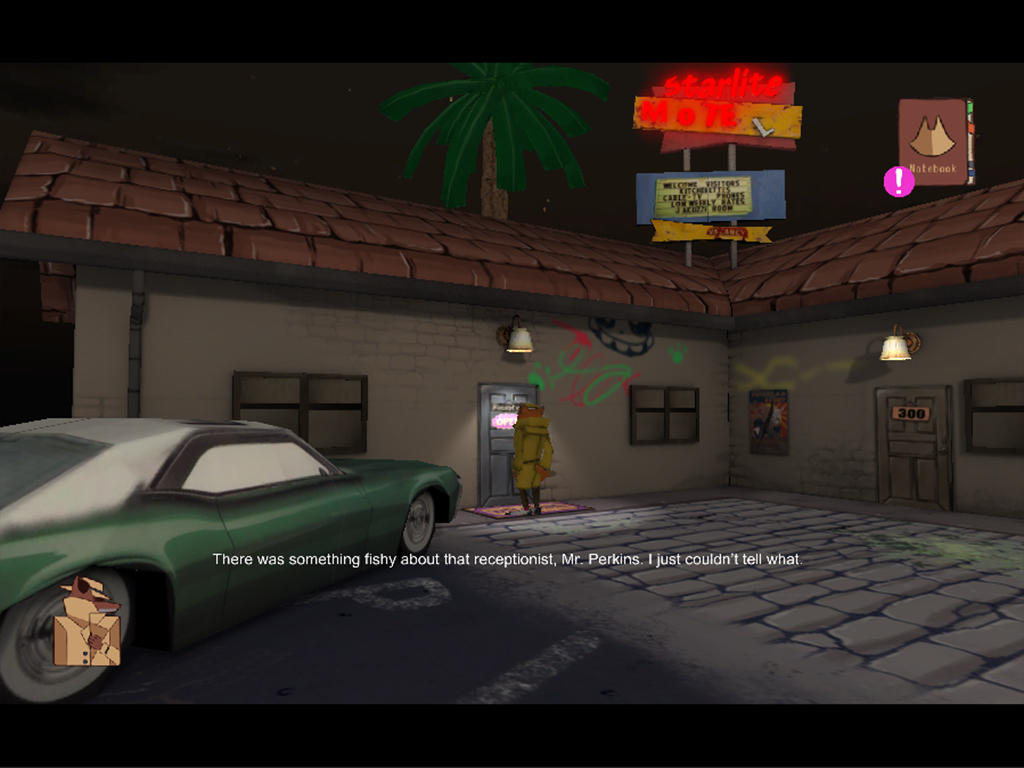 iTunes Description
A chick has gone missing, and Mulder is on the case. He arrives at the last place she was seen, a worn down motel. Will he solve the case, and find the missing chick? Only you can help him.

A Darker Shade of Red is a fully voiced, jazzy noir point-and-click adventure game, filled to the brim with dark humor and shady characters. Help the private investigator Mulder solve the case, by exploring the old motel, helping the residents and ultimately confront the antagonist.

The visual style is gritty, and dark, with a touch of noir. The story is twisting and grim. How far will you go to find your chick?

Don your notebook, a glass of whiskey and your spyglass and go hunting. It's time to crack the case!
Forum Thread: A Darker Shade of Red (by DADIU)
---
Any Landing
iTunes Description
Try and keep your passengers happy and airline flying in this crashtacular game of airborne mayhem from the authors of the #1 games SlotZ Racer and Flick Fishing!
Forum Thread: Any Landing (by Strange Flavour)
---
Card Wars – Adventure Time (Soft launch)
iTunes Description
Floop the Pig! It's Adventure Time CARD WARS! Play the game inspired by the Adventure Time episode, "Card Wars"! Summon creatures and cast spells to battle your way to victory. Command an army of awesome warriors, including Husker Knights, Cool Dog, the Immortal Maize Walker, and even the Pig to destroy your opponent's forces! Place towers and cast spells to unleash ultimo attacks. Collect new cards to customize your deck for each opponent. Level up your creatures, spells, and towers, or fuse them together to make your cards even more powerful. Think you've got what it takes to be crowned a Cool Guy, or will you end up drinking from the Dweeb cup? Play as Finn, Jake, BMO, Princess Bubblegum, Marceline, Flame Princess and more as you wind your way through the Land of Ooo! It's CARD WARS!
Forum Thread: Card Wars – Adventure Time – (by Cartoon Network)
---
Endless Surf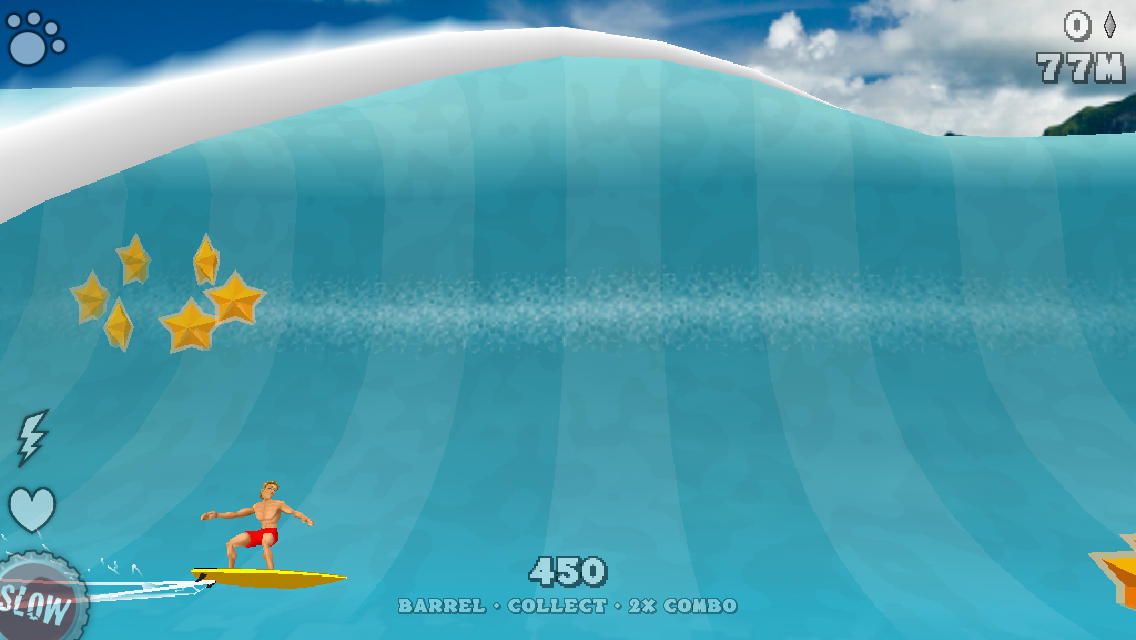 iTunes Description
The sequel to the worlds first iPhone surfing game, Bobble Surfer, is here! Featuring amazing new wave physics, super easy controls and some of the most fluid water based action you've ever seen! Chill out in the Free Surf mode, or challenge your friends for the best scores and longest rides. Take on massive stormys, escape huge barrels and keep an eye out for sharks. Test yourself against a ranking system that will pit you against stacks of unique challenges, and customise the gear you unlock along the way.
Forum Thread: Endless Surf (by Lemur Software)
---
Jelly Love
iTunes Description
Match cute and colorful jellies, use sugarcoated power-ups, and challenge your friends for sweet high scores!

Swipe, swap, and switch using your touchscreen to connect these jiggling jellies and use explosive sour bombs and lightning strikes to score high on the Facebook leaderboards and win trophies!

Fast-paced, delightfully colorful, and effortlessly adorable, Jelly Love is jelly-matching fun for all ages!
Forum Thread: Jelly Love™ – (by Chillingo Ltd)
---
Luminous
iTunes Description
Luminous is an addictive, fast paced avoidance game where you have to stay alive and stay in the light. Collect as many squares as you can to gain the highest score!
Forum Thread: Luminous – (by Matthew Taylor)
---
R-Type II
iTunes Description
R-Type II is a horizontal scrolling shooter arcade game developed and published by Irem in 1989. This classic old-school game is the sequel to R-Type and the story takes place two years after. The player controls a ship called the R-9C which is an improved version of its predecessor, the R-9.
The Bydo Empire is back! Take it down with power-ups, two new types of weapons, the Search Laser and Shotgun Laser, and a new anti-ground unit bomb.
Forum Thread: R-Type II (by DotEmu)
---
The Return of the Heroes
iTunes Description
The monsters attacked the Castle wyk and took the Princess away!

Heroes, join the battle, occupy the farms, summon the soldiers of God, find the way to victory and rescue the princess!
Forum Thread: The Return of the Heroes (By cao lei)
---
Slam Dunk Basketball 2
iTunes Description
The sequel to the hit game Slam Dunk Basketball, with millions of downloads is here, get it today!

Hustle for cash, level up, play in tournaments and become the Basketball God! Play with people from all over the world and become the world's best basketball player!
Forum Thread: Slam Dunk Basketball 2 (By VisualDreams)
---
SpaceDebris for iOS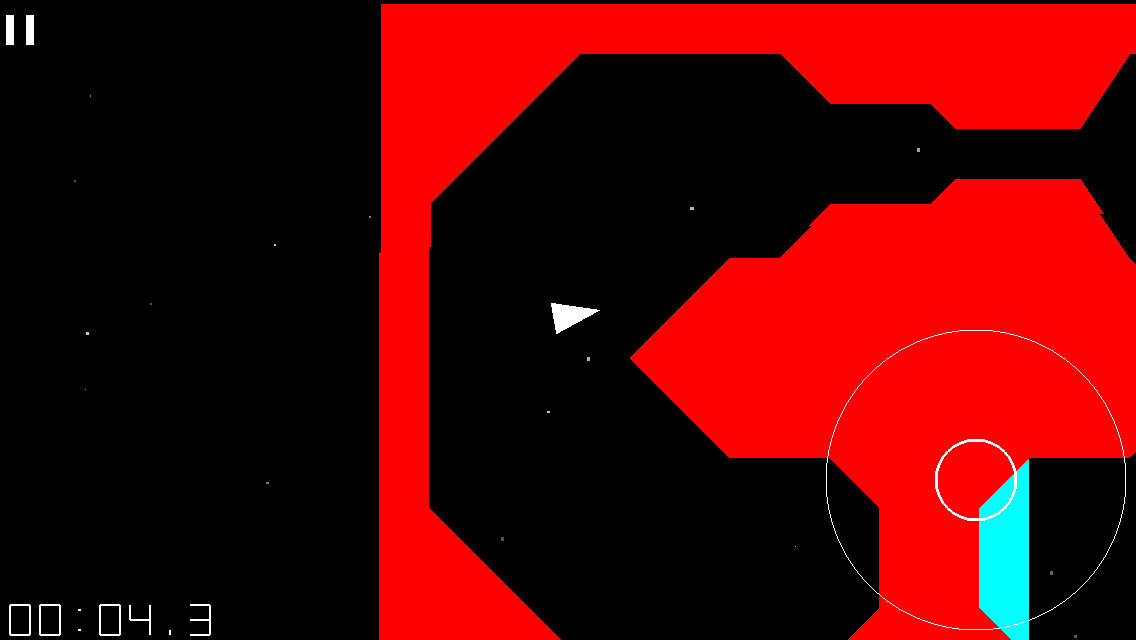 iTunes Description
SpaceDebris is a fun arcade racing game where you have to navigate your ship through a level without hitting anything. It comes with more than 50 levels built in and you can also play user generated levels. The SpaceDebris Level Editor for your mac makes it possible to create your own levels you can share with the whole community.
Forum Thread: SpaceDebris for iOS (by Thomas Günzel)
---
Stubies
iTunes Description
HERE COMES THE CHAOS! ARE YOU READY? Welcome to the world of Stubies! Now the lives of these adorable characters are in your hands! Try to keep your screen clear before they turn your device into a complete chaos. Push them around and join them by color. But beware! Don't let them fall off the platforms, letting them die is not an option! Unleash the Special Stubies, activate gift boxes, and boost power-ups to master every level through the 4 amazing Worlds of Stubies. Don't let their innocent look fool you, it won't be easy! They are ready to play! Are you?
Forum Thread: Stubies – puzzle By Creatiu Lab
---
Super Obstacle Boy
iTunes Description
You are OBSTACLE BOY. You must save your girlfriend Rescue Girl who was abducted by the hideous Dr. Negative and thrown into the dimensional hole.

Rescue the girl. Don't die.
Forum Thread: Super Obstacle Boy (by Matthias Falk)
---
World of Gibbets
iTunes Description
Take a deep breath, focus..then SHOOT! Oh dang! You missed and just killed a stranger 😮 'World of Gibbets' invites you to a gruesome place where people are just moments away from..uhm..becoming angels. They hang on gibbets! Take your bow and arrows, shoot the rope and become a hero! Unfortunately, the game designers are evil! They added many traps and vicious tricks to each level so the chances are high that you'll end up in a bloody mess. But really, we don't want that to happen. Better train hard!
Forum Thread: World of Gibbets – (by FDG Entertainment)
---
Wormi
iTunes Description
An Apple iPad game for up to four players

Have you ever heard about a game called Snake?

Wormi brings well-proven game concept from an amazing 80s video game called SNAFU to a modern age with a twist.

Wormi was designed with local play in mind, with extensive options in single-player mode you can play solo or compete with three other friends simultaneously on one device thanks to precise and responsive controls.
Forum Thread: Wormi – (by CINEMAX)