It's that time of week again where a ton of new iOS games hit the US App Store and the rest of the world. Pretty decent size list, with some stuff I've been looking forward to for a while and some stuff I didn't even know about until today but am already excited about. Unfortunately, it doesn't look like Final Fantasy VI will be hitting tonight, despite them mentioning it in the App Description of FFIV: The After Years during its recent sale. Also Dungeon Keeper should be exiting Canadian soft-launch status tonight, but it hasn't happened yet as of this posting so we'll let you know whenever it does.
---
Bloodstroke
iTunes Description
Internationally renowned filmmaker John Woo presents his action-packed mobile debut, Bloodstroke.

Step into the boots of Phalanx's Elite Private Security Agent, Mai Lee – codenamed Lotus, as she shoots and slices her way through the streets of Hong Kong and Beijing to ensure the safety of her first assignment.
Forum Thread: Bloodstroke – (by Chillingo Ltd) [Universal]
---
Dawn of the Plow
iTunes Description
You are the new plow on the block, and today is your day.

How many cars can you shepherd home before achieving grounds for termination?
Forum Thread: Dawn of the Plow (by Dan FitzGerald) [Universal]
---
Draw Slasher
iTunes Description
Meet Hanzo. He's a ninja. While he was training 'out there' the Pirate Monkey Zombies™ – stupid, ugly, smelly, rotten and disgusting creatures – kidnapped his family. Take control of his awesome blade and aid him in the quest to free them.

You need just your finger to play. Draw a line to jump, dash, dodge and slash. Tap to run. Pinch the screen to summon powerful Ninjutsu Techniques – super-efficient against the 'rottents'.
Forum Thread: Draw Slasher – (by Mass Creation Sp. z o. o.) [Universal]
---
Fish Bowl Roll
iTunes Description
Stanton's boring, humdrum existence as a scientist's pet goldfish comes to an end when an explosion rocks the lab and his bowl rolls through a portal to another dimension!

Tap the left and right sides of the screen to steer Stanton through a wacky dreamworld of strange creatures, undulating tracks, and delicious candy. Can you guide Stanton to a bright, candy-filled future?
Forum Thread: Fish Bowl Roll (by Team Phobic)[Universal]
---
Gamebook Adventures 9: Sultans of Rema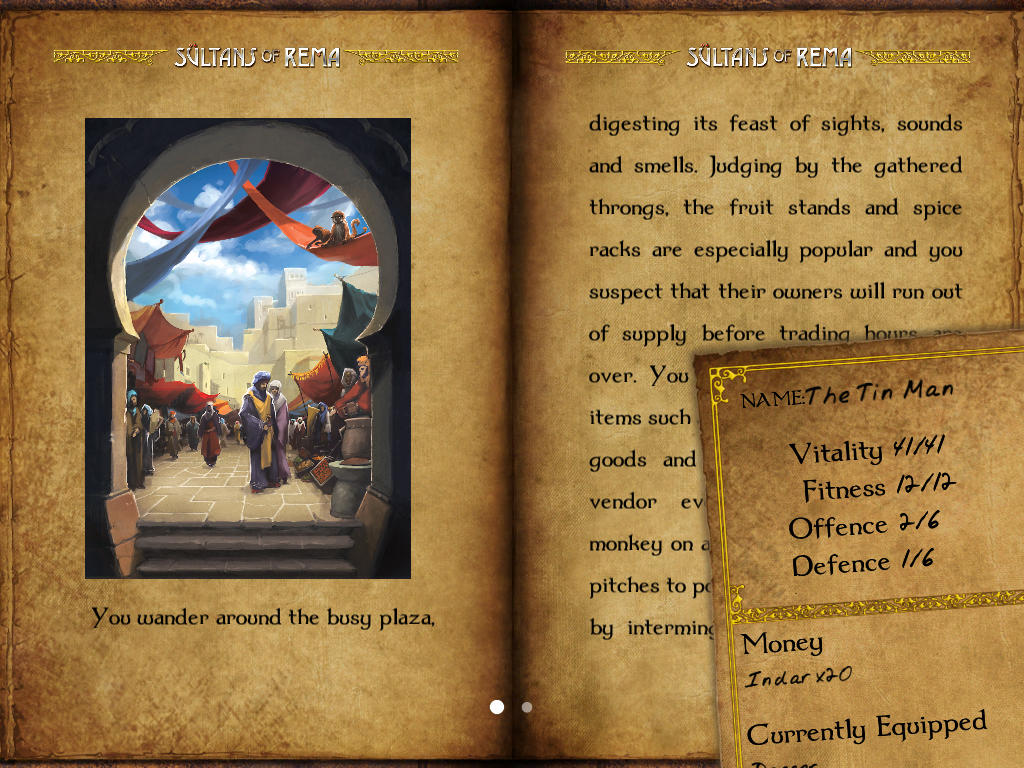 iTunes Description
Your return to Rema takes you further to the east, to the City-State of Callae, renowned throughout the world as a city of great learning. Your final destination is the Emirates of Akbir, ruled by a sick Emir who has remained neutral to Orlandes' political leanings over the years. His successor threatens to send that relationship into turmoil. You must secretly enter a harsh desert world of political power struggles and strange magics to ensure a stable future for both Rema and Orlandes!
Forum Thread: Gamebook Adventures 9: Sultans of Rema – (by Tin Man Games) [Universal]
---
Lego Star Wars Microfighters
iTunes Description
Get ready to step into the LEGO Star Wars: Microfighters' digital universe for fun, blasting action! Playing with your Microfighters toys just became more fun as you can wield them on the go with your mobile device. Pilot up to six iconic LEGO Star Wars ships like TIE fighters and X-wings as you destroy enemies, collect studs, and control the galaxy!
Forum Thread: Lego Star Wars Microfighters (by Warner Bros) [Universal]
---
Meteroids
iTunes Description
Meteroids is an higly addictive and FREE shooting game with a brand new concept, from Pixilabs Software.

ULTRA ADDICTIVE AND BRAND NEW: Launch your rockets at the right moment during their rotation to destroy asteroids and protect your planets. Get points for each asteroid you destroy!

SO MUCH FUN: Shoot UFOs to get super powerful special powers that will help you beat the best scores! Put together a flawless shot series to multiply your points! Recover the gems to earn extra lives!
Forum Thread: Meteroids is on the App Store!
---
Monster Battle Arena
iTunes Description
Monster Battle Arena is a Massively Multiplayer Online RPG. Catch, Train and Battle Monsters then trade them with your friends.

Monster Battle Arena highlights
• MMORPG Gameplay, Chat to other players across the world.
• An exciting storyline and world to explore.
• More than 350 Monsters to Tame, Battle and Trade.
• Monster Party of 6.
• Hundreds of quests to embark on.
Forum Thread: Monster Battle Arena (by Greenhill Games) [Universal]
---
On the Line
iTunes Description
It's never been so easy to play, you just have to hold your finger on the screen and try to stay on the line as long as possible…

On the line is a fast paced endless runner and for the first time your finger is the main character!
Forum Thread: On the Line (by Kevin Choteau) [Universal]
---
Pocket Martians
iTunes Description
Pocket Martians is a story of one brave martian and his robo-mechanic, who travel through the galaxy using their spacebus in search of the Dark Lord. Heroes will have to defeat loads of enemies on different planets, overcome many obstacles, and find new friends.

Pocket Martians is an exciting dynamic arcade/strategy game. Tune your tactics up according to abilities of each member of your team. Complete quests and unlock new planets, levels, and characters. Find items and use them to get new abilities. Become the Champion of the Galaxy!
Forum Thread: Pocket Martians – (by Game Insight, LLC) [Universal]
---
Pyro Jump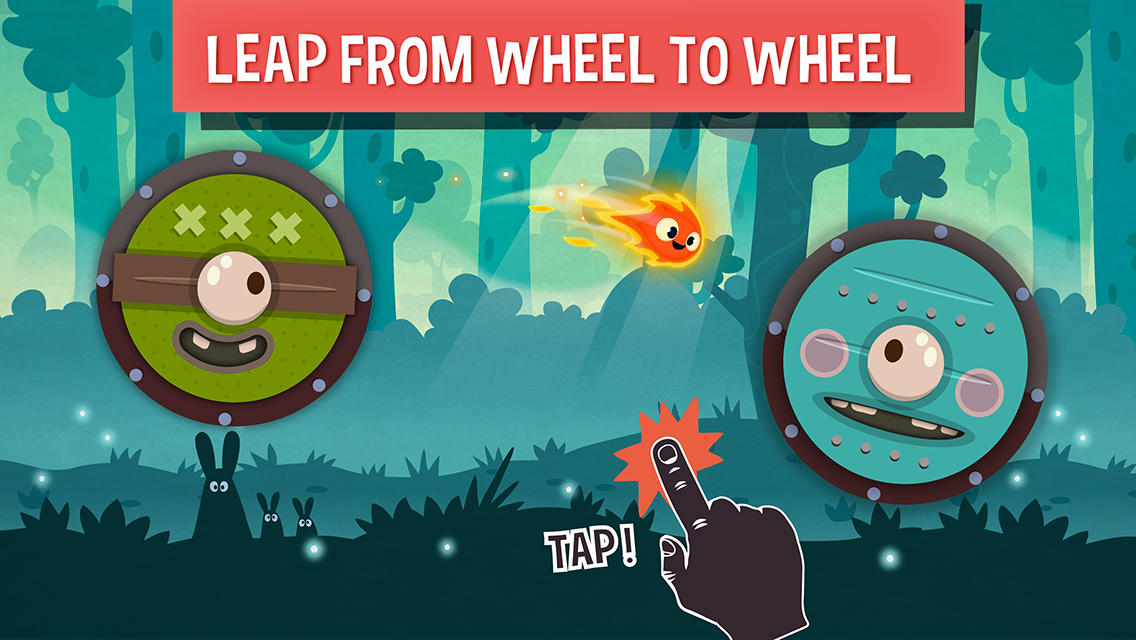 iTunes Description
Leap from one wheel to another and try to catch Princess Paper in a hundred or so levels full of pitfalls.

Pyro, the little flame, is burning with love for the princess and is ready to try anything to convince her that this romantic idyll is not destined to go up in flames!

In each level, collect all the flames and unlock bonus levels! Pyro Jump is a fiery platform that requires dexterity and precision. Complete the levels without any faults and, if you enjoy the challenges, try and win gold timers!
Forum Thread: Pyro Jump – (by Pinpin Team) [Universal]
---
Retro Sprint 2D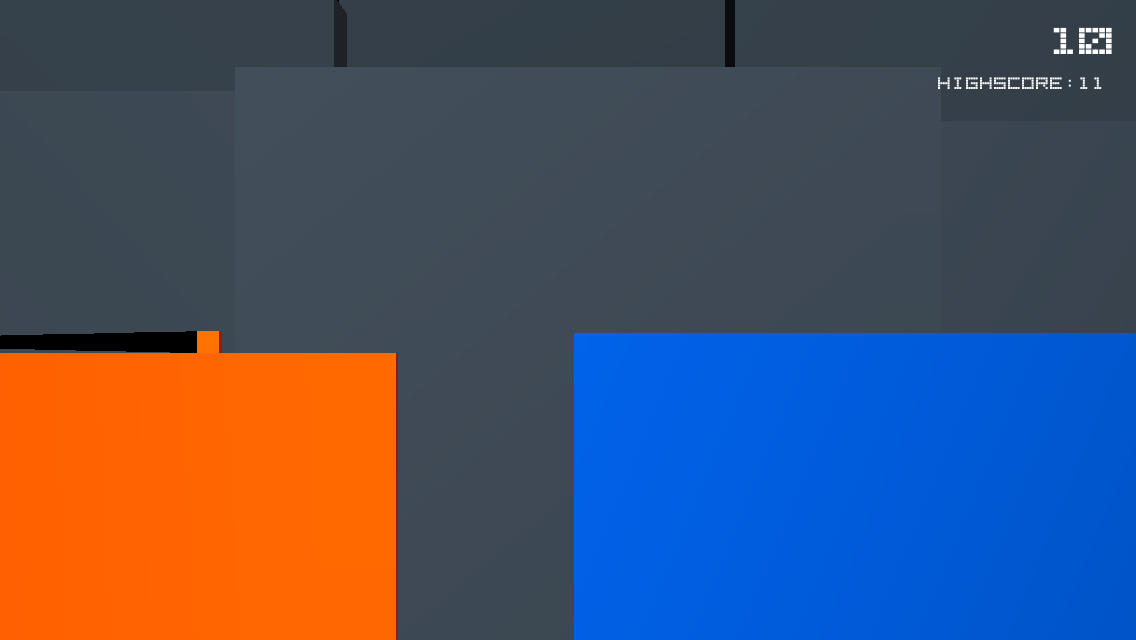 iTunes Description
Get to the end of the road, if you can.
Match the colour of the road.
Forum Thread: Retro Sprint 2D (by Mukul Tamsekar)[Universal]
---
Rocket Robo
iTunes Description
In the middle of space stands a solitary lighthouse. A beacon of light for travellers lost. Inhabited by a little robot and his friend, an elderly tinker who built him. They would often play games for fun but their very favourite thing was sitting together, watching the stars glisten. One unusual day however there were no stars to be seen, they had just gone!…

Guide Rocket ROBO around 3 wonderful worlds; Material World, Space Station and Sugar Cube; across 57 levels in an attempt to retrieve the lost stars, find out why they were stolen and restore power to the lighthouse where Rocket ROBO was created.
Forum Thread: Rocket Robo (by Aaron McElligott) [Universal]
---
Rumble Bots
iTunes Description
Setup your Bot, Customize and RUMBLE!

In Rumble Bots you can build your own Bot and prepare it for battle!
Battles are available on Tournaments, Ranked Ladder and Quick Matches against other Bots.

There's a great range of piece-combinations for building your bot, so the performance in battle is based on both strategy and player's skills on controlling the Rumble Bot!
Forum Thread: Rumble Bots (by Julian W G Barbosa) [Universal]
---
sama.van – shiro
iTunes Description
Shiro is a RTS-Defender like game. Do your best to protect the Castle!

The story takes place during one year in Japan through the seasons : Summer, Autumn, Winter and Spring.
Fight against the Devil Spirits under the intensive weather of the country : Rain, Typhoon, Tornado and Earthquake.

The game is full 3D, your are free to travel on the map and turn around. Also creatures waves are very important, you can get hundreds or even thousand of them to the screen if you play a long time (with 1000 mobs to the screen, be sure to play a good device).
Forum Thread: sama.van – Shiro (By Thomas Varoux) [Universal]
---
Shaark!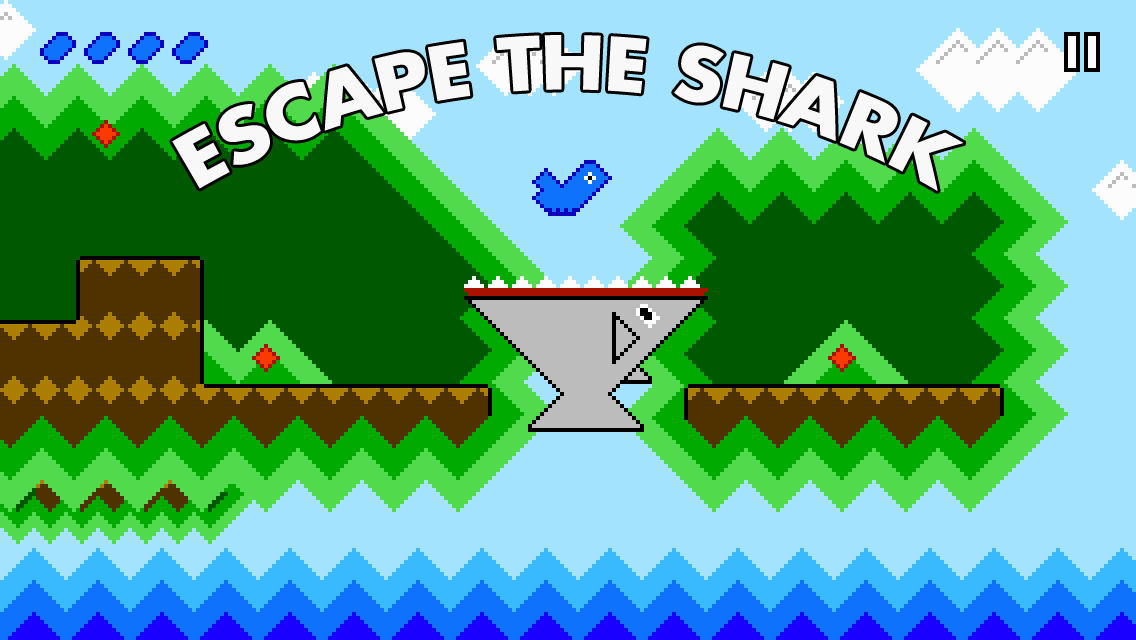 iTunes Description
***** WARNING: This game is HARD *****

A game about being a bird. A bird needs to fly. To eat. To think on it's feet. But most of all: to avoid being eaten!

SHAARK! CHECKLIST

– A hungry shaark that hunts you
– Tight Controls
– Speedrun Leaderboards
– Unlockable Sunset and Nightmare modes

Nightmare mode features "Above Slumberland" by Tadpole. (Sooo good.)
Forum Thread: SHAARK! (By Rusty Moyher) [Universal]
---
Strange Oracle: Ghost Adventure
iTunes Description
Strange Oracle is a mix of Adventure Game and horror story, imagine being part of a story and, with your own perceptions and choices, write their end.

A mysterious caravan arrives in a small town and installs an amusement park.Begin this journey and go inside this mysterious playground to unravel its mysteries!

This will be a scary adventure, a strain on your nerves and a challenge for your gray matter…It's time to prove who is the smartest in town!
Forum Thread: Strange Oracle: Ghost Adventure
---
Street Punch
iTunes Description
Fight the gangs that are taking control of your city.
Waves of criminals run rampant on parks, streets and even the local carnival.
Reclaim your town with the help of friendly citizens.
Policeman and soldiers are by your side , ready to help you fight the crime lords.
Forum Thread: Street Punch (by NuOxygen) [Universal]
---
Tiki Monkeys
iTunes Description
Chase down the thieving monkeys who helped themselves to the pirate's treasure in this hectic action-strategy game!

Retrieve the stolen treasure! Pick your favourite pirate, set off into the jungle and find those meddling monkeys. Clear through as many jungle areas as possible; avoid obstacles, hit the monkeys for treasure, while avoiding banana and coconut attacks and making amazing combos! With fast-paced finger tapping action and an endless variety of formations to experience.
Forum Thread: Tiki Monkeys – (by MilkCap) [Universal]
---
Trambo
iTunes Description
TRAMBO is an action packed minimalistic platformer with unique and simple gameplay mechanics.

We got rid of clumsy virtual joysticks by designing enjoyable invisible controls! The game also has quirky retro aesthetics that send those warm 8-bit vibes to players around the globe.
Forum Thread: Trambo (by Juha Pennnanen) [Universal]
---
Whack-O-Wrestling
iTunes Description
Whack-O-Wrestling is finally here, featuring 102 characters, some from your favorite developers. Pick a wrestler and battle your way up the ranks, keeping and using any wrestler you have defeated. Spend earned coins in the Toy Machine trying to win rare stat discs that will allow you to upgrade all of your wrestlers. Can you defeat and collect all 102 wrestlers?
Forum Thread: Whack-O-Wrestling (by Paul Lind)
---
Wizard Quest
iTunes Description
Epic journey through puzzles to treasures! Cast spells and master powerful weapons to defeat the myriads of hostile monsters. Rich storyline, authentic arcade vibe and custom-built quests are weaved to form a world with spellbinding atmosphere and secrets to discover.

The gameplay is a fresh version of match 3 -classic with a twist – easy to learn while having the depth to challenge the most demanding gamers. Your character is controlled by using the world around him as pieces for his spells; the landscape becomes the game board. Can you beat the monsters before they take you to your maker?
Forum Thread: Wizard Quest (By Mana Giant)[Universal]