Well, here we are with another week of new releases upon us already. This isn't the sort of week with a bunch of big, flashy titles, but there's a ton of variety and quite an increase of new stuff compared to what was showing up in New Zealand earlier this morning. It's the kind of week where that highly-anticipated title you've been dying for (ahem Final Fantasy VI) doesn't come out, but there's plenty of options for unearthing a diamond in the rough. Everything you need is below, and let us know what you end up grabbing in the comments below.
---
Atomic Fusion: Particle Collider
iTunes Description
SCIENTISTS! Journey through quantum space and fuse the elements in this retro- inspired arcade game for iOS! The game is FUSION.
Your Role: Quantum Physicist
Your Goal: Create all the known elements of the periodic table by absorbing and manipulating matter, antimatter, plasma waves, and photons.
More Details: Arm yourself with the sheer power of Photons. Amass this energy to release stronger reactions to
support your journey into the void. But beware! The boundaries of Quantum Space is unknown…there is sure to be mysterious matter that is yet to be discovered.
Forum Thread: Atomic Fusion: Particle Collider (by Bytesized Studios) [Universal]
---
Blokus
iTunes Description
The popular family board game is now in the App Store! Start with 21 pieces and try to play as many of them as possible by connecting the corners. Just be careful because other players will try to block you. The player with the fewest squares left is the winner!
Forum Thread: Blokus (by Magmic) [Universal]
---
Crazy Dogs
iTunes Description
Suddenly, this peaceful X-planet was attacked by unidentified creatures. They destroyed everything the dogs loved, driving them mad.
Jin's dangerous, long quest to find his kidnapped daughter.

Fight off all the enemies with powerful action and customized weapons with Jin.
Forum Thread: Crazy Dogs® – (by myohyun han)[Universal]
---
Doodle Kingdom
iTunes Description
It's time to get MEDIEVAL! From the creators of the award winning puzzle games Doodle God & Doodle Devil, comes a new fantasy brain-teaser where you can create your own Kingdom with Castles, Knights, Warlocks and Dragons! Great for gamers of ALL ages. Daring adventure awaits you in this fantasy world where you can breed and raise four different types of Dragons, return the family castle to prosperity or defile flowering lands as a Necromancer. New Game Mode: Arm your Knight to fight through the hordes of monsters and mighty bosses in a new runner-style combat game! The famous Doodle series puzzle game play has been completed re-imagined in this ALL ages fantasy adventure. Create a New Kingdom Today!
Forum Thread: Doodle Kingdom (by JoyBits)
---
Falling Fox
iTunes Description
Roki, an adventurous fox from a distant land one day came across a rolled up paper inside a chest. Upon picking it up, Roki realised that it's a treasure map, with words mentioning 'Gold'. Intrigued, Roki sets out to find the place.

Will he find gold? Absolutely. Will it be easy? That's for you to find out.
Forum Thread: Falling Fox (by Linda Ng)[Universal]
---
Feed The Troll
iTunes Description
Meet Shashushing, a friendly troll from a far away land. One day he was enjoying a lovely picnic with his girlfriend Larynia, when she was kidnapped by his arch nemesis Gudgee. Gudgee and Shashushing share a long history. While playing as childhood friends, Shashushing lost Gudgees Yo-yo, a gift from his Great Grandfather. Gudgee never recovered from its loss and has since vowed to spend his life implementing severe and continuous revenge. Shashushing has a long way to travel in the search for his beloved Larynia and needs your help to stay nourished. Help Shashushing find food on his search for Larynia in 42 unique and challenging levels with more levels coming via update!
Forum Thread: Feed the Troll – [Universal]
---
Foxtrot!
iTunes Description
You are Neville the fox and your cubs are hungry for eggs! You must find keys, open doors, defeat enemies and GET EGGS! You will need all your all your platform-hopping and puzzle-solving skills to collect all the eggs in over 30 gorgeous and fiendishly hard levels. There are Boss Fights! There are Speed Runs! Make no mistake! This game is very challenging. Are you up to the task? Will you be able to feed your cubs? And watch out for those chickens. They are DEADLY!
Forum Thread: Foxtrot! (By Pie + Mash) [Universal]
---
Front Wars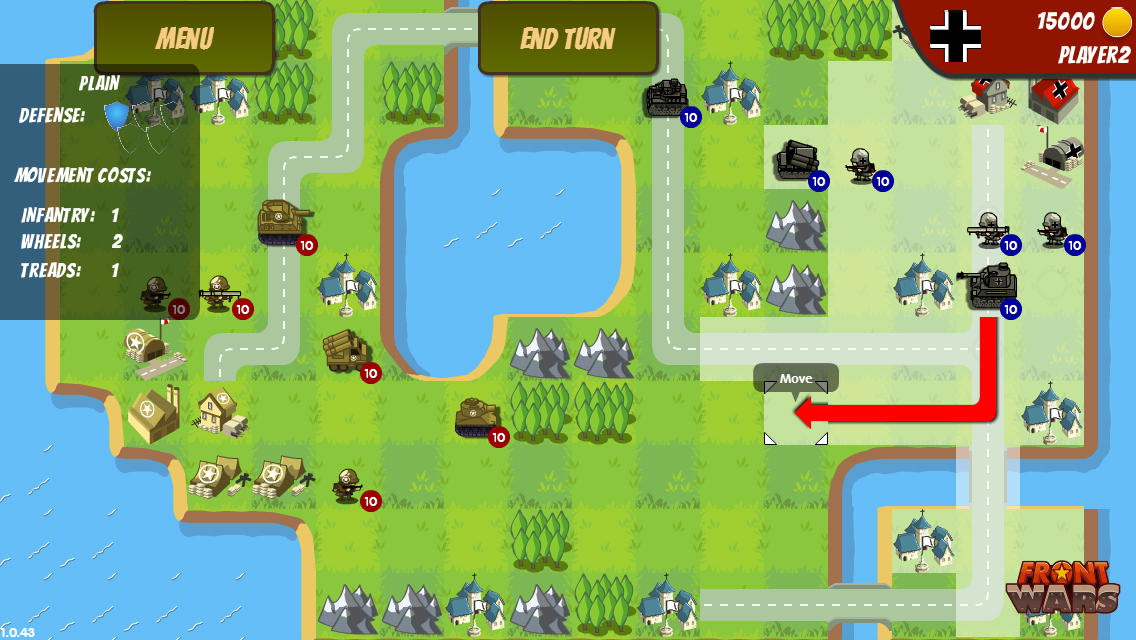 iTunes Description
Front Wars is a turn-based strategy game. Take control of allied troops and revive the great battles of the second world war in a tense campaign against the german army. You can challenge your friends online on Facebook, Gamecenter or by the passing the device.
Forum Thread: Front Wars (by Gregory Challant) [Universal]
---
Hidden Memories of a Bright Summer HD
iTunes Description
A magnificent garden and a huge property that shelter a great secret, this is your inheritance! An unexpected letter informs you that you have inherited the estate of a very old friend. But, you are far from imagining what awaits you on your arrival. After having spent many childhood summers there, the estate you have inherited is abandoned and in a state of total disrepair. While you are tidying up one of the rooms, you stumble upon a page from a secret diary belonging to the house's previous owner. As you read it, you realize that it is actually addressed to you! What secret is this mysterious diary hiding? Is there more to this estate than a simple inheritance?
Forum Thread: Hidden Memories of a Bright Summer HD (By Microids) [Universal]
---
Hipster Smackdown
iTunes Description
Frustrated, irritated or just plain confused by the rising Hipster population? If so, then Hipster SMACKDOWN is for you! 48 levels and 3 different locations challenge you to smack the hipster and get him as far away from you as possible! The additional Endless SMACKDOWN mode lets you play…endlessly, and compete for high scores and greater distances via instant posting of your magnificent achievements on Facebook. Equip the hapless hipster in various costumes and accessories like the Rocket Pack or Chicken Suit, which grant special abilities for going even further and gaining higher scores!
Forum Thread: Hipster Smackdown by Phase Two Games [Universal]
---
Hypership Still Out of Control
iTunes Description
Space is still a dangerous placed for even the most seasoned starship pilot, full of asteroids, multicolored floating blocks, and space mines. It's still even more dangerous when your accelerator is stuck to the floor and your brakes are out. Can you survive long enough to get that elusive high score or are you still destined to add a new crater to the face of an unsuspecting asteroid?
Forum Thread: Hypership Still Out of Control (by Fun Infused Games) [Universal]
---
In Fear I Trust
iTunes Description
Face your fears and experience a psychological thriller unlike anything you've seen before. In Fear I Trust brings a new kind of nightmare to mobile with stunning visuals, brain-teasing puzzles, and terrifying revelations.
Forum Thread: In Fear I Trust – (by Chillingo Ltd) [Universal]
---
Lonely Bunny
iTunes Description
The most advanced Action Role Playing Game on mobile devices. Cosmetically, attractive for kids; yet, an unmatched complex engine that brings you the most entertaining role playing game on mobile or console devices. Strategically battle powerful titans, dragons, and more! Unleash over the top melee, ranged, and magic combos to survive against waves of enemies.
Forum Thread: Lonely Bunny – (By Vaughn Carpenter) [Universal]
---
Moby's Revenge
iTunes Description
Evil Humans captured poor Moby in an aquarium. After rescuing Moby he gets his Revenge and starts his jellycious journey. Moby uses the waste of the Humans as a Tool against them. Collect Starfishes and upgrade his special abilities to get even higher and higher scores. Collect all the Achievements and challenge your friends on Game Center.
Forum Thread: Moby's Revenge by Patrick Ferling [Universal]
---
Monster Jam Game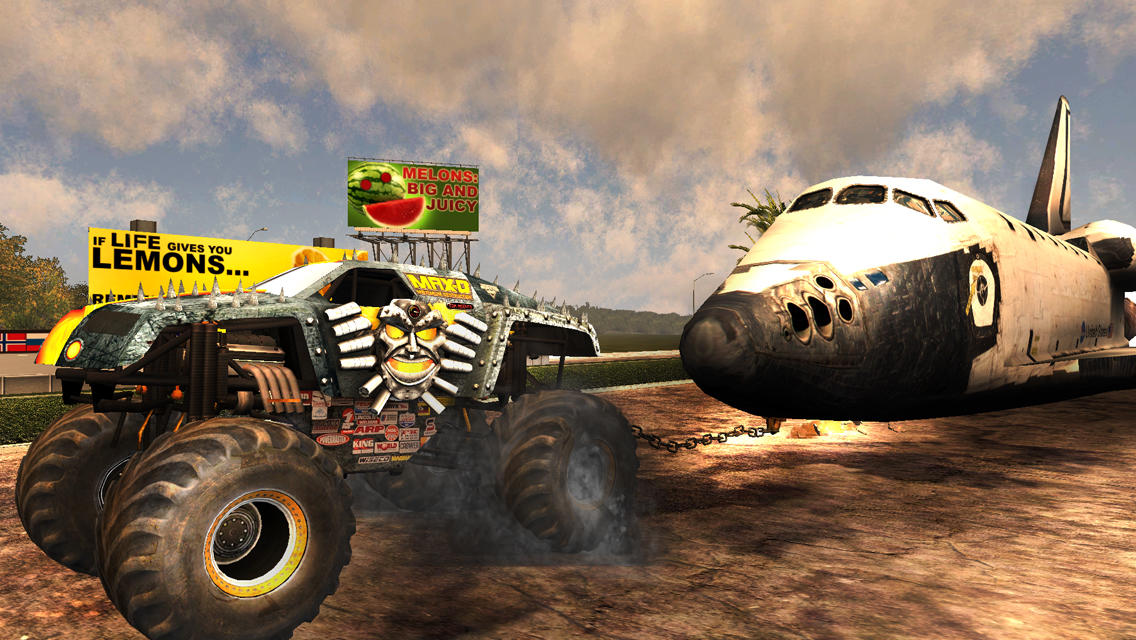 iTunes Description
Bringing the family-friendly entertainment of live Monster Jam® events straight to your tablet or mobile phone all year round, Monster Jam As Big As It Gets is an authentic and dynamic mobile gaming experience! Monster Jam will not only allow you to relive your favorite Monster Jam moments but to create your own memorable Monster Jam truck stunts using all the biggest names in the business including Grave Digger®, El Toro Loco®, Max-D℠ and Monster Mutt® to name a few! Own the tracks in actual Monster Jam stadiums in authentic racing and freestyle, in addition to unique environments and hill climbs!
Forum Thread: Monster Jam Game (by GameMill Entertainment) [Universal]
---
Ninja Village
iTunes Description
The shogun has fallen from power, plunging the land into chaos as feuding feudal lords scramble to take his place. But the shogun has an ace up his sleeve: you! As the head of a leading ninja clan, it's up to you to rally your followers and help unify Japan!
Forum Thread: Ninja Village – (by Kairosoft Co.,Ltd) [Universal]
---
One Squirrel To Rule Them All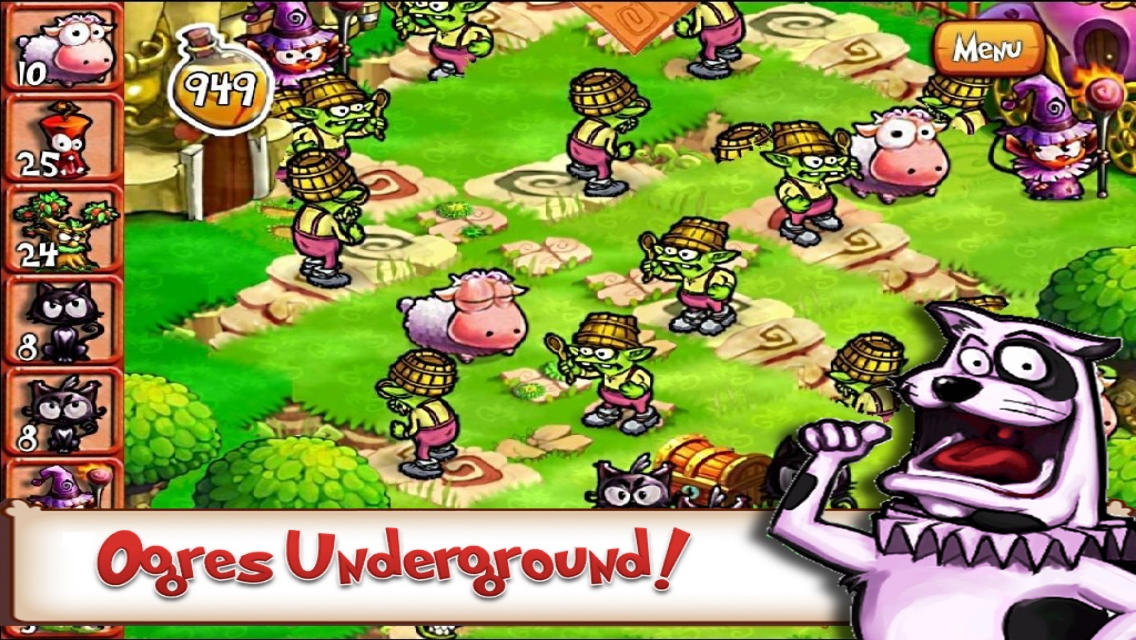 iTunes Description
Can an idiot save the world? Download this game and let us know.

From the lead designer of Age of Empires comes an entirely unique game. AN EPIC TALE OF LOVE AND WAR. Well, not really. But there's lots of Ogres. You'll smash em. Claw them. Seduce them. Explode them. Feed them to Lions.
Forum Thread: One Squirrel To Rule Them All – (by Kazuul) [Universal]
---
Orbsorb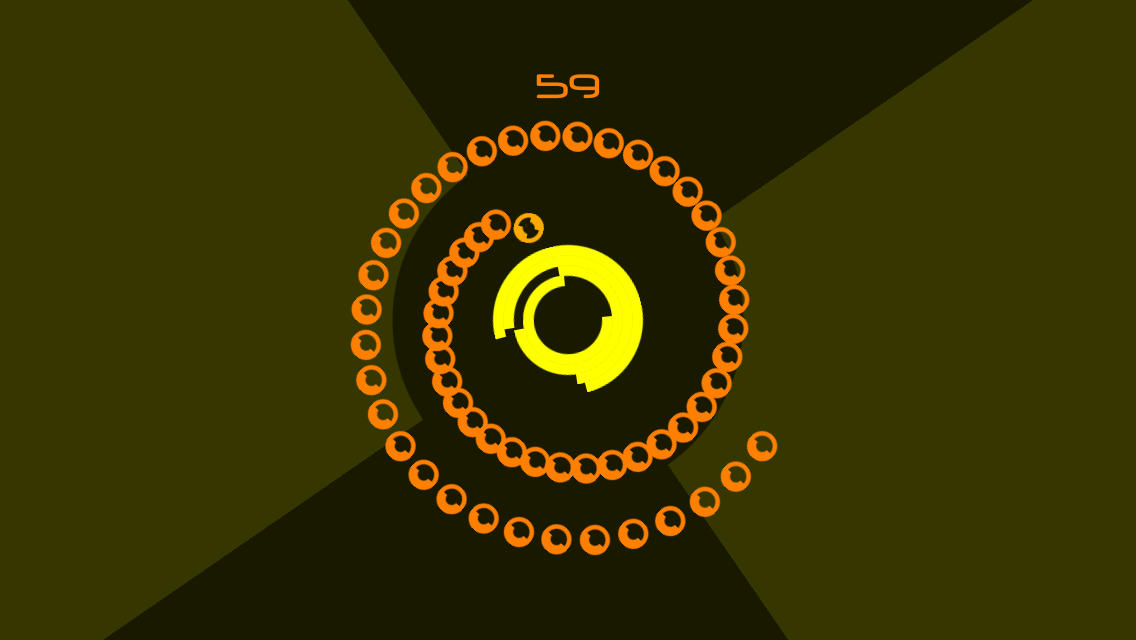 iTunes Description
Orbsorb is an original central defence arcade game about focus, control and high scores.

Defend your Orbsorber from incoming, different coloured ORBs. Gain points for defence and even more points for letting the same coloured ORBs pass by your shield. Try to keep control and focus as ORB numbers increase, ORBs quicken and special ORB attacks bombard your Orbsorber.
Forum Thread: Orbsorb (by Montgomery Guilhaus) [Universal]
---
Raildale
iTunes Description
Raildale is an exciting railway building and development game. The rules of the game are rather simple: the gamer connects multi-color cities with railways. There are many features like new cities, switches and traffic lights, fines and rewards. The gamer has to prevent train crashes and go to same color cities. In case of train crash there are big fines to fix it. Gamers win the level in case of positive balance within a specific time frame.
Forum Thread: Raildale – railroad building game
---
Razor Run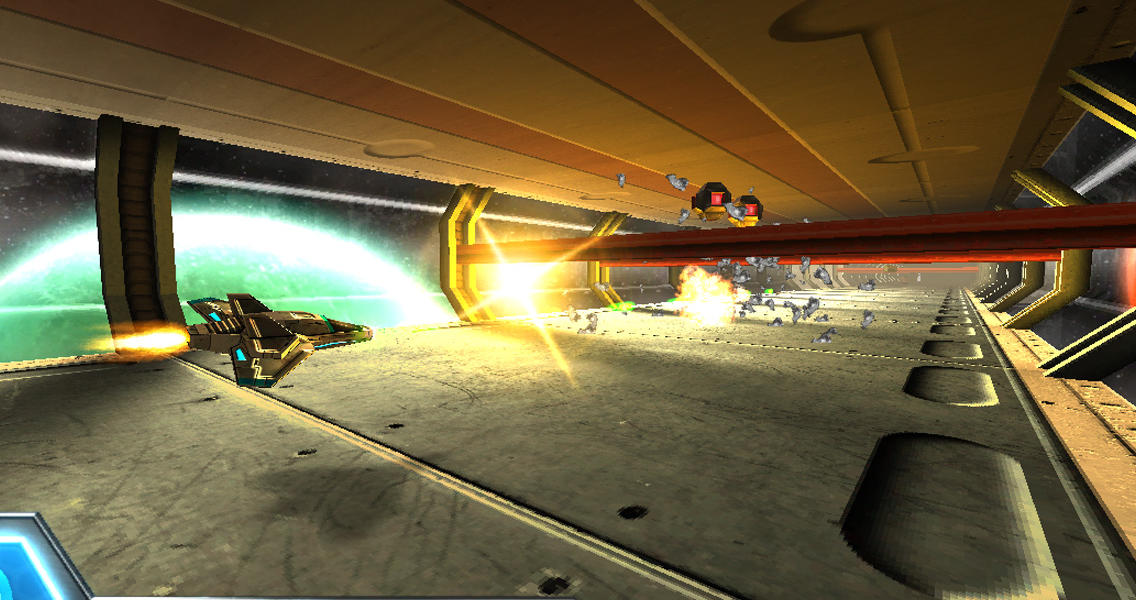 iTunes Description
Razor Run is a super-fast 3D escape game where you need to blast your way through the small corridors. Evade the different obstacles that are in the way, and escape the station safely before it explode. Razor run is a real 3D space shooter which is full of action. You have different possibilities to upgrade your 3D spacecraft, make it faster, bigger and better in this intergalactic 3D space shooter. Adding some awesome weaponry to get even further in your escape runs.
Forum Thread: Razor Run (by VascoGames) [Universal]
---
Suits and Swords
iTunes Description
The Joker is back for revenge – and only YOU have the power to stop his destruction. Lead Captain Black Jack on an epic card battling journey to save the four card realms. Suits and Swords is more than a blackjack card game – it's the elements of a role playing game combined with the strategy of blackjack creating an adventure that'll have you addicted after your first battle. Suit up, double down, and join the fight!
Forum Thread: Suits and Swords (by Sony Pictures Television) [Universal]
---
TowerMadness 2
iTunes Description
The aliens are back, and this time they're on a mission to turn your beloved sheep into sweaters for their emperor! The sequel to the hit tower strategy adventure TowerMadness is finally here. Protect your flock using quick thinking and an arsenal of awesome weapons.
Forum Thread: TowerMadness 2 (By Limbic Software) [Universal]
---
Tree Wars
iTunes Description
Join the epic battle between squirrels and beavers! Simple to learn but hard to master. Tree Wars is the addictive squirrel-strategy game that will leave you out of breath. Captain your heroic squirrel troops to battle but beware of the beaver brutes – they have quite a few tricks up their sleeves. Customize your beaver-bashing strategy with an assortment of spells, upgrades and squirrels. Can you fight off the evil beavers and win back the Tree of Life?
Forum Thread: Tree Wars (by Funday Factory) [Universal]
---
TripTrap
iTunes Description
TripTrap is a tasty delicious puzzle from the creators of iSlash!

Our little friend "Ched" (aka "Cheddar") is so hungry he could eat a horse. Luckily the cheese on the table will do just fine. But it won't be an easy trip. Help him flip and flop through dangerous traps and get the cheese avoiding the cats!

Join the action and solve a different puzzle on each level!
Forum Thread: TripTrap – (by Duello Iletisim Hizmetleri A.S.) [Universal]
---
YesSir
iTunes Description
YesSir is a turn-based artillery game aiming at the defense of your country against fearsome invaders.
Leading a tank, you need accuracy and strategy to blow up enemies before being killed. Evolving in a destructible environment where both falling and weapon fire cause damage. Be careful, wind magnitude often changes and affects the ballistics of shot. More cities you clear, the more you earn money in order to buy new weapons, small missiles to thermonuclear weapon through laser and napalm! Unfortunately for you, your enemies are improving and leveling up gradually during the game, becoming so quite more efficient! Test your skill : aim with a good judgement of distance and strategy to liberate your country!
Forum Thread: YesSir – A turn based artillery game