I've been a huge fan of Adventure Time since the very first episode I saw. Clever writing is only the tip of the iceberg that has actually made this the only show I actively subscribe to via an iTunes season pass versus just watching it whenever it hits Netflix, Hulu, or other streaming services.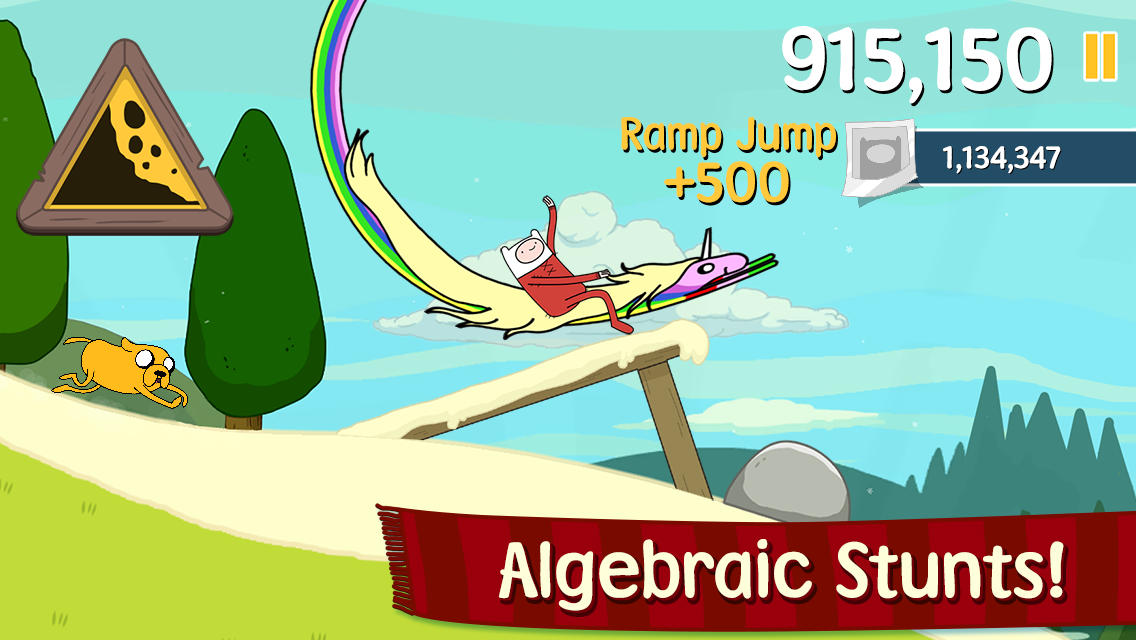 The Ski Safari re-work Ski Safari: Adventure Time just hit the New Zealand App Store, and I couldn't be more excited. The original Ski Safari ($0.99) is one of my favorite games, as its power/unlock progression and "just one more try" gameplay meld together flawlessly to create an experience that just feels perfect for the iPhone.
That sort of thing combined with loads of Adventure Time fan service sounds amazing. I'm so happy they went this direction, in a game genre with some much potential, over just releasing the Adventure Time equivalent of The Simpsons: Tapped Out (Free). Stay tuned for Ski Safari: Adventure Time tonight when it hits the US at 11:00 PM Eastern.
International App Store Link: Ski Safari: Adventure Time, 99¢