Well another pretty big week of new releases, and with iTunes shutting down for the holidays in a couple of weeks I expect it to get even crazier. As always the full list of new releases that are on our radar are listed below, along with videos/screens and forum links so you can find out which games tickle your fancy. Sadly, it doesn't appear that GTA: San Andreas is coming tonight, as Rockstar has stated on Twitter it will be coming later in the month. But don't despair, there's plenty of stuff here to keep you busy until then.
---
Assassin's Creed Pirates
iTunes Description
Become one of the most feared pirates of the Caribbean in this exclusive Assassin's Creed adventure on smartphones and tablets! Play as Alonzo Batilla, a young and ambitious captain, a pirate eager to take on the fiercest of enemies… Break all the rules, challenge empires and make your own fortune!
Forum Thread: Assassin's Creed Pirates – (by Ubisoft) [Universal]
---
Bacon – The Game
iTunes Description
Who doesn't love bacon, apart pigs themselves? Seriously, everyone loves those delicious-yummy little slices of meat. Especially you, but being blind doesn't help you in your quest of eating as much bacon as possible! The basics are simple. Tap your character, draw a path and press "Play". But you must manage to avoid all obstacles in order to eat every single slice of bacon in the room! Watch out, you get bigger every time you eat bacon! Cook your own Maple Bacons in order to trade them for ink colors and avatars in the Grocery Store, or to upgrade your Kitchen Tools!
Forum Thread: Bacon – The Game – (by Raphaël Blanchet)[Universal]
---
Band Stars
iTunes Description
Form a band, hit the studio and start recording! Train up your band and complete challenges as you make your way to the top of the charts. Fame and fortune await! Set your sights on world stardom and make your way to the top of the local, national and global charts. Discover each of the 50 super-cool Band Stars characters and complete over 200 unique challenges!
Forum Thread: Band Stars – (by Halfbrick Studios) [Universal]
---
Clash of Puppets
iTunes Description
Help Charlie getting out of his own nightmares!
Clash of Puppets is a full 3D hack'n'slash platformer, featuring classic b-movie style.
Adventure through 3 worlds of frantic levels. Use tons of devastating weapons and traps against hordes of puppets!
Forum Thread: Clash of Puppets – (by Crescent Moon Games) [Universal]
---
Continue?9876543210
iTunes Description
You are a dead, failed video game character wandering through the recesses of the Random Access Memory, trying to find peace in the final moments of your existence before being deleted forever…

…but forget that. The real story is that Continue? is an existential metaphor that explores the finite nature of existence and the beauty and tyranny of our desires within it.
Forum Thread: continue?9876543210 by starvingeyes (Universal)
---
Double Dragon Trilogy
iTunes Description
A groundbreaking, uber-popular game upon its arcade debut in 1987, Double Dragon is the undisputed godfather of co-op beat 'em all! Enter Double Dragon Trilogy, a compilation specially optimized for mobiles and which includes all three installments of the beloved arcade series: Double Dragon, Double Dragon 2: The Revenge, and Double Dragon 3: The Rosetta Stone. The first one begins with Billy and his brother Jimmy, two martial arts experts, in a mission to rescue Billy's girlfriend, Marian, who's been kidnapped by the Black Shadows Gang. All your favorite moves are here: punches, kicks, elbows, knees, head-butts and an assortment of not-exactly-street-legal weapons. Battle your way through all 3 titles and bask in the greatness of one of the '80s most popular arcade games!
Forum Thread: Double Dragon Trilogy By DotEmu (Universal)
---
Galaxy Run
iTunes Description
Suit up to join a crazy adventure to help get Rez home from the deep and dark mysteries of Space on his one way trip to adventure and fun. Rez while getting back to Earth in his space craft gets trapped in an asteroid belt and crashes on an unknown planet. Can you help get Rez back home? Spiel Studios brings to you a brand new action packed space adventure to help get Rez home. An easy, addictive and interesting one-touch, single-screen gameplay, with over 350 levels, called Galaxy Run.
Forum Thread: Galaxy Run – (by Spiel Studios)[Universal]
---
Gravity Blocks – The Last Rotation
iTunes Description
Henry, Dr. Zoidblock , Blockman and Blox are waiting for you. You are the only one who can control gravity and help the little blocks with their missions. All you have to do is to swipe in a direction you want gravity to affect. Challenge your mind with 140 exciting levels, whose difficulty starts at relaxingly easy and ends with "your brain won't survive it" hard.
Forum Thread: Gravity Blocks – The Last Rotation (Action Puzzle) (Universal)
---
Growbuds
iTunes Description
Grow your own virtual plants right on your iPhone! Choose from 40 strains, each with their own unique genetic make up, or cross two together to create your own hybrids, it's up to you! 40 Truebreeding Strains – Over 700 Potential Hybrids! Each strain has a unique genetic code determining everything from growth patterns to flavours and activity levels, and everything in between! Cross strains together to produce your own hybrids and then grow those too! Any hybrids you produce will inherit traits from both parents. Want a strain but it's not in the seedbank, blue cheese maybe? Cross some blueberry and cheese together!
Forum Thread: Growbuds (by OmniChrome)
---
Gun Zombie 2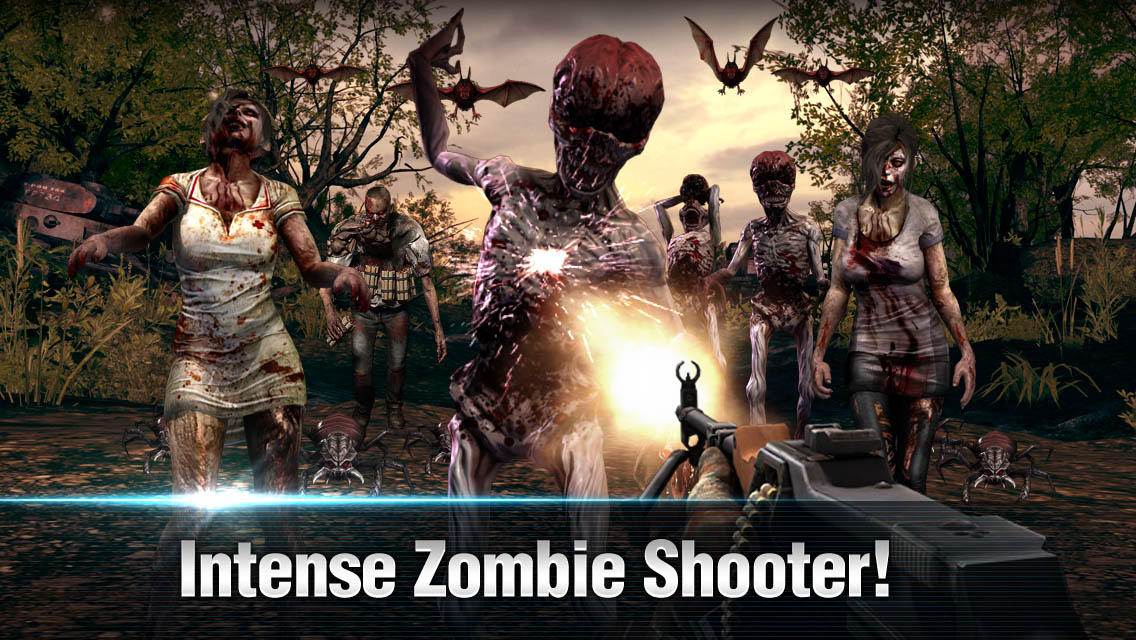 iTunes Description
After an explosion rocks a major city, zombie hordes started to appear out of nowhere and terrorize the human race. Now you need to infiltrate the zombie-infested city, locate the outbreak, and blast the undead out of existence.

Gun Zombie is back! Bigger, badder and better then ever!
Forum Thread: Gun Zombie 2 by Glu Games Inc. [Universal]
---
Jack The Ripper: New York 1901
iTunes Description
An immersive and thrilling adventure on the trail of Jack the Ripper in New York in the 1900s.
Explore the city's dark streets, question the inhabitants and get your hands on the scoop of the century! 1901, Jack the Ripper, the famous London killer, is back in New York 13 years after bringing terror to the British capital. At least, that's the rumor doing the rounds following the horrific murders of two prostitutes.
Play the part of James Palmer, a young rookie sent to investigate this dreadful affair.
Forum Thread: Jack The Ripper: New-York 1901 – (by Microids)[Universal]
---
KingHunt
iTunes Description
After centuries of silence Evil Kingmaker has returned. Together with his ten puppet kings he has invaded Heart Island and shattered the once beautiful place. Delicious but ruthless Muffin King has been placed in guard of the Southern Kingdom and the foul stench of Count Cheese in Castle Grave makes living in the surrounding forest unbearable. The most fearsome of them all, Dino King, keeps its lair on top of an infernal volcano. Slice Kingmaker's armies, unlock fantastic new worlds, and collect magical trinkets to become more powerful than any king!
Forum Thread: KingHunt – The Next Generation Slicing Game (By Mountain Sheep) [Universal]
---
MonsterCrafter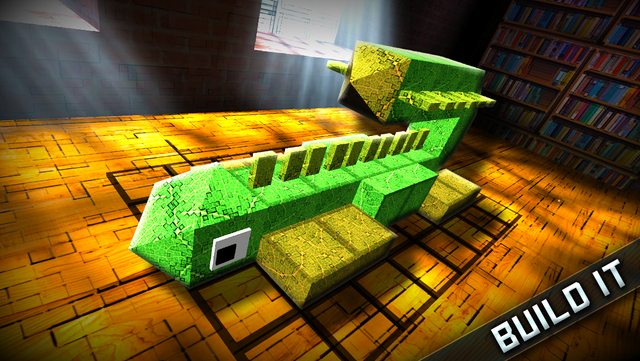 iTunes Description
The sequel to Guncrafter has arrived! Craft your own monster. Train and care for it. Adventure through harrowing, boss-filled dungeons. Battle online against your friends, your enemies, or anyone in the world. MonsterCrafter is crafting + digital pets + monster battling…and there has never been anything like it.
Forum Thread: MonsterCrafter – (Sequel to Guncrafter! Pokemon + Minecraft + Virtual Pets)
---
Nightmare: Malaria
iTunes Description
Nightmare: Malaria drops you into the bloodstream of a young girl infected with malaria. Can you make it out alive?

– Survive 18 levels of fever-dream visuals through two worlds: Blood and Brain.
– Save the stranded teddy bears on every level to advance.
– Avoid killer mosquitoes using your wits and the safety of mosquito nets.
– Featuring the voice of Academy Award-winner Susan Sarandon.
– First iOS game created by Emmy award-winning studio Psyop.
Forum Thread: Emmy award-winning studio Psyop creates Nightmare: Malaria
---
Pretentious Game
iTunes Description
Have you ever realized how words are important? And how they can drive our emotions? Enjoy the uncluttered and peculiar aesthetics of Pretentious Game and plunge wholeheartedly into a poetic and deep story. Follow the adventures of a blue square passionately in love with his pink sweetheart, and help him bring his feelings to light. Read between the lines of Pretentious Game to progress through the story, and let your feelings overcome you…
Forum Thread: Pretentious Game – (by Bulkypix) [Universal]
---
Quest Defense
iTunes Description
Fight the Evil Dragon! Quest Defense Released! High Quality HD graphics, 3D Characters and Intense Battle awaits you. Improve your mercenaries: Warrior, Archer, Mage, Shaman & etc. Please save the continent from the Forces of Evil Dragon!
Forum Thread: Quest Defense – (by mobcast Korea inc.)[Universal]
---
Radial Runner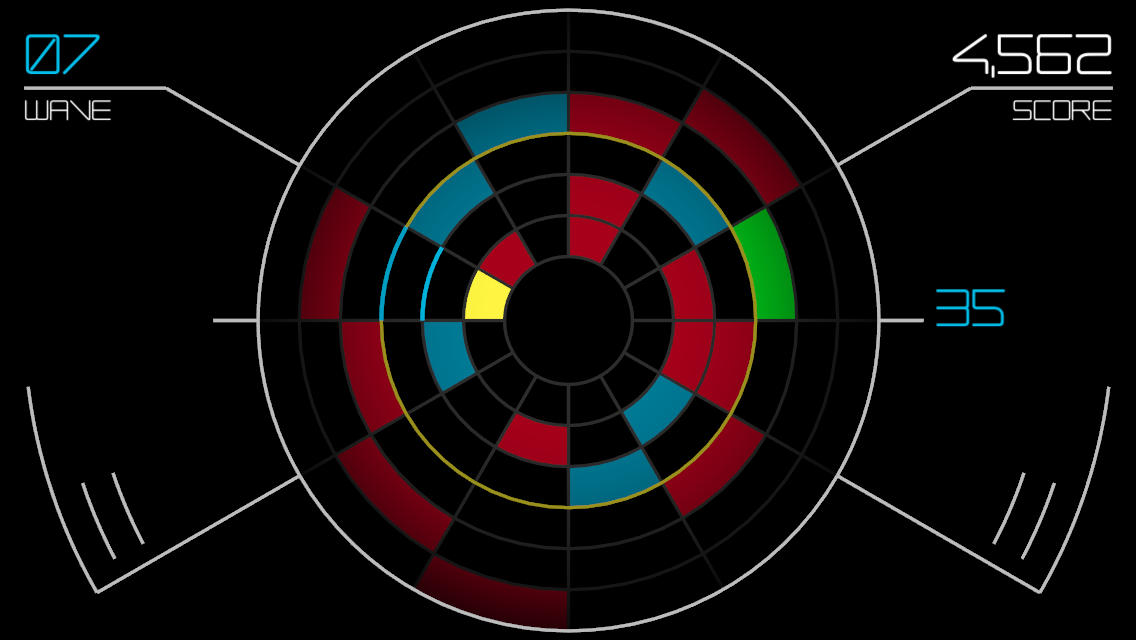 iTunes Description
Phobic Studios presents Radial Runner, a brutal game that will challenge your perception and reflexes. Tap the left and right sides of the screen to avoid death and grab as many points as possible before forcing your way to the next wave. How long can you hold out?
Forum Thread: Radial Runner by Team Phobic [Universal]
---
RPG Chronus Arc
iTunes Description
The 'Chronus Fragments' are needed to prepare for the 'Time Rewinding', which only takes place once every 10 years. Will you be able to get them? On their way to the Chronus Shrine to get the Fragments, Loka and Teth are surrounded by a mysterious man named Geppel and his gang. They demand the Fragments. While Teth plays for time, Loka, the main character, rushes out of the cave on his own to fetch reinforcements. He is successful, but Teth and Geppel are nowhere to be found. Aiming to gather information about his missing teacher, Teth, and Geppel, who is trying to get his hands on the Fragments, Loka decides to set out on a journey. Accompanying him is Sarna.
Forum Thread: RPG Chronus Arc – (by Kotobuki Solution Co., Ltd.)[Universal]
---
Sector Zero
iTunes Description
Sector Zero is a story-driven sci-fi survival game with light RPG elements. Software engineer Alex wakes up with no memory in an unfamiliar and hostile environment. Without a weapon he'll have to use his fast reaction and brains to fight the threats that await for him behind every corner.
Forum Thread: Sector Zero – sci-fi survival game [Universal]
---
Snow Spin
iTunes Description
After years collecting artifacts from the most remote corners of the globe our daring explorer is finally heading home. His trusty airplane is loaded to the brim with priceless treasures destined for his museum. Taking a short-cut over the arctic turns out to be a bad decision when his plane starts to fall apart, scattering his possessions and forcing him to crash land on a mysterious snowy island. Armed only with his trusty snowboard he'll need to explore the island to recover the missing items and broken parts of his plane. Will he be able to make the necessary repairs and escape? Along the way he'll meet a cast of crazy characters, make some new friends, go on quests and maybe even find a wooly mammoth or two!
Forum Thread: Snow Spin (Free/Universal by Ezone.com)
---
Soon Shine
iTunes Description
Harness the power of the sun and moon to fight off relentless hoards of incoming spirits in this fast and frantically fun arcade puzzle game! Build killer combos using speed and strategy and watch your scores skyrocket!
Forum Thread: Soon Shine (by Dahku Creations) [Universal]
---
Space Hulk
iTunes Description
Get the original board game experience with this digital version of the iconic game. Space Hulk is a difficult, yet rewarding, tactical turn-based game set in Games Workshop's Warhammer 40,000 universe. This digital version of the board game features a single player campaign, set in a beautiful 3D environment, and comes with cross platform multiplayer functionality, which recreates the classic claustrophobic board game experience.
Forum Thread: Space Hulk – (by Full Control Studios)
---
Squ4re
iTunes Description
Purpose of this game is fit square to go trough square shaped holes. Just be square!
Forum Thread: SQU4RE – (By Niko Silventoinen)[Universal]
---
Warlords RTS
iTunes Description
Warlords RTS is a real-time strategy game set in the fantasy world Aldfarne. Upgrade your army, boost your Warlord with magic items and lead your troops to victory! Enjoy hours of gameplay and dare to play Hardcore difficulty mode! On your journey to defeat fierce enemy bosses, you'll face various challenges requiring your strategic and cunning tactics in order to triumph over the land. Choose your army carefully, as each unit has very different abilities and gameplay will vary dramatically upon these choices. By using magical items and upgrading your camps, you can boost your Warlord and army to reach powerful new levels. Watch out for treasure chests on the battlefield and be sure to use your magic scrolls wisely! The battle for Aldfarne will not be easy… so begin your defense preparations and start the conquest today!
Forum Thread: Warlords RTS – (by Armor Games Inc)[Universal]
---
The Wolf Among Us
iTunes Description
From the makers of the 2012 Game of the Year: The Walking Dead, comes a gritty, violent and mature thriller based on the award-winning Fables comic books (DC Comics/Vertigo). As Bigby Wolf – THE big bad wolf – you will discover that a brutal, bloody murder is just a taste of things to come in a game series where your every decision can have enormous consequences. An evolution of Telltale's ground-breaking choice and consequence game mechanics will ensure the player learns that even as Bigby Wolf, Sheriff of Fabletown, life in the big bad city is bloody, terrifying and dangerous.
Forum Thread: The Wolf Among Us – (by Telltale Inc) [Universal]
---
Zya
iTunes Description
Become a star with Zya, the ultimate music game. Mash-up world-famous songs like Blurred Lines, Hall of Fame and Poker Face. Just pick your favorite genre of music, lay down a beat, and mix your own vocal melodies into a surefire hit… all at the touch of a finger. Share your masterpieces through YouTube, Facebook, Twitter, and more!
Forum Thread: Zya – (by Chillingo Ltd) [Universal]